Get the porgtastic recipe inspired by the Star Wars: The Last Jedi's cute critters.
Porgs became a household name thanks to Star Wars: The Last Jedi, and now it's the perfect time of year to give thanks…for porgs! Combine Thanksgiving desserts with Ahch-To creatures to bake up a sweet and satisfying pumpkin pie topped with edible porgs.

Made from pie dough and painted to look like porgs, these tasty treats make the perfect pie topper this holiday season.
This Thanksgiving, gather your friends and family around your table to give thanks and share the love of porgs.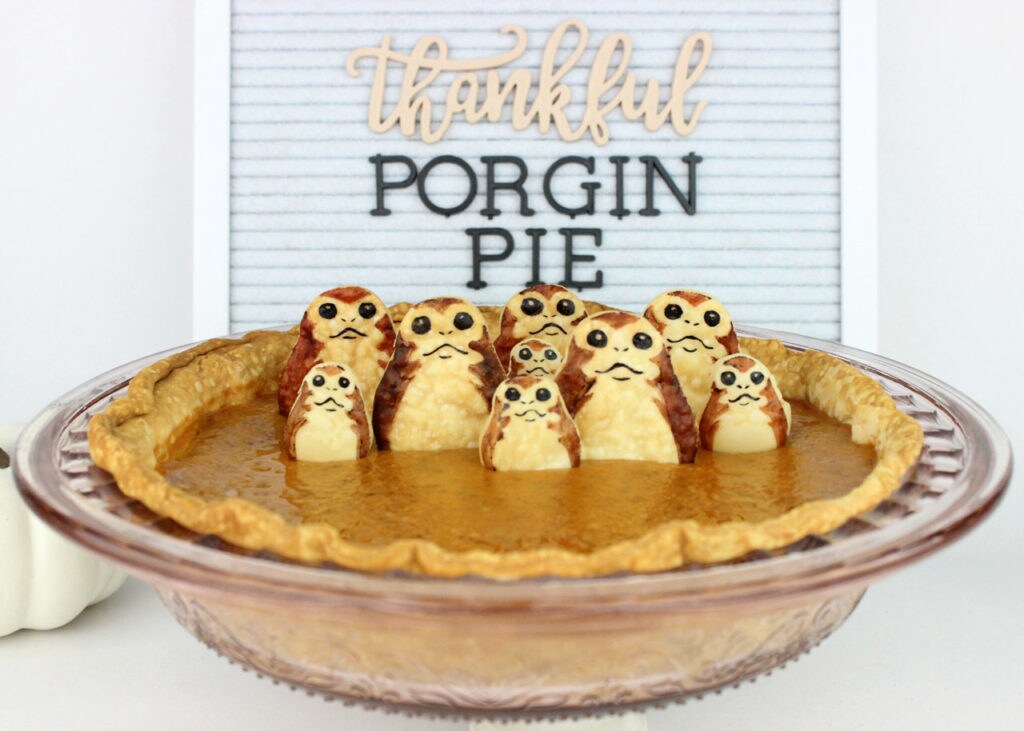 Porgin Pie
What You'll Need:
Brown food gel dye
Black food gel dye
Pie ingredients:

1 (15 oz) can pumpkin
1 (12 oz) can evaporated milk
3/4 cup sugar
2 eggs
1/2 teaspoon vanilla
1/2 teaspoon cinnamon
1/4 teaspoon cloves
1/8 teaspoon nutmeg
Pinch of salt
Step 1: Preheat the oven to 400 degrees.
Step 2: Roll out one of the pre-made pie doughs and place it into a 9-inch pie plate.
Step 3: In a large bowl stir together the canned pumpkin, evaporated milk, sugar, eggs, vanilla, cinnamon, cloves, nutmeg, and salt.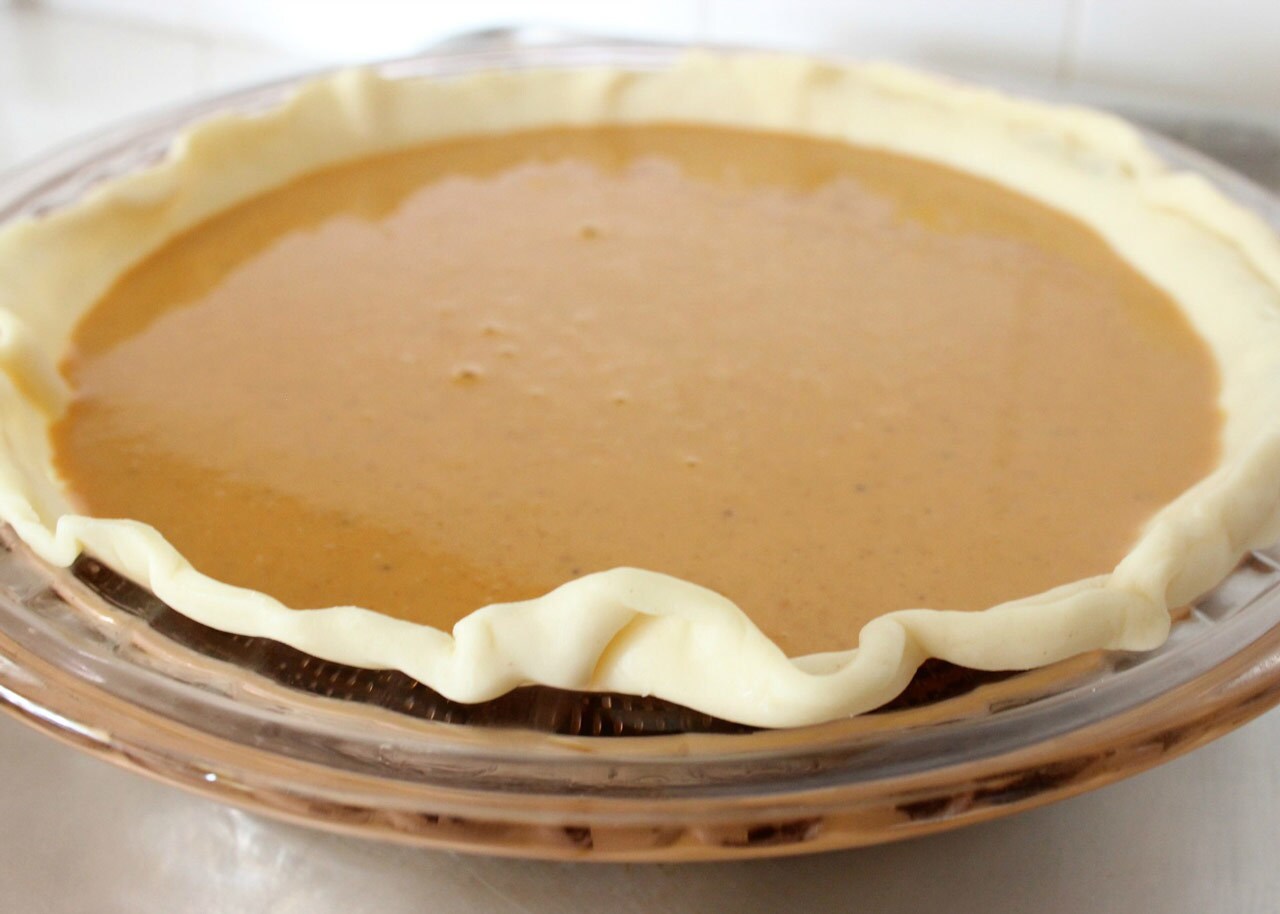 Step 4: Pour into the prepped pie dough. Place on a baking sheet and bake for 15 minutes, then lower the heat to 350 degrees and bake for 50 minutes, until set. Let cool.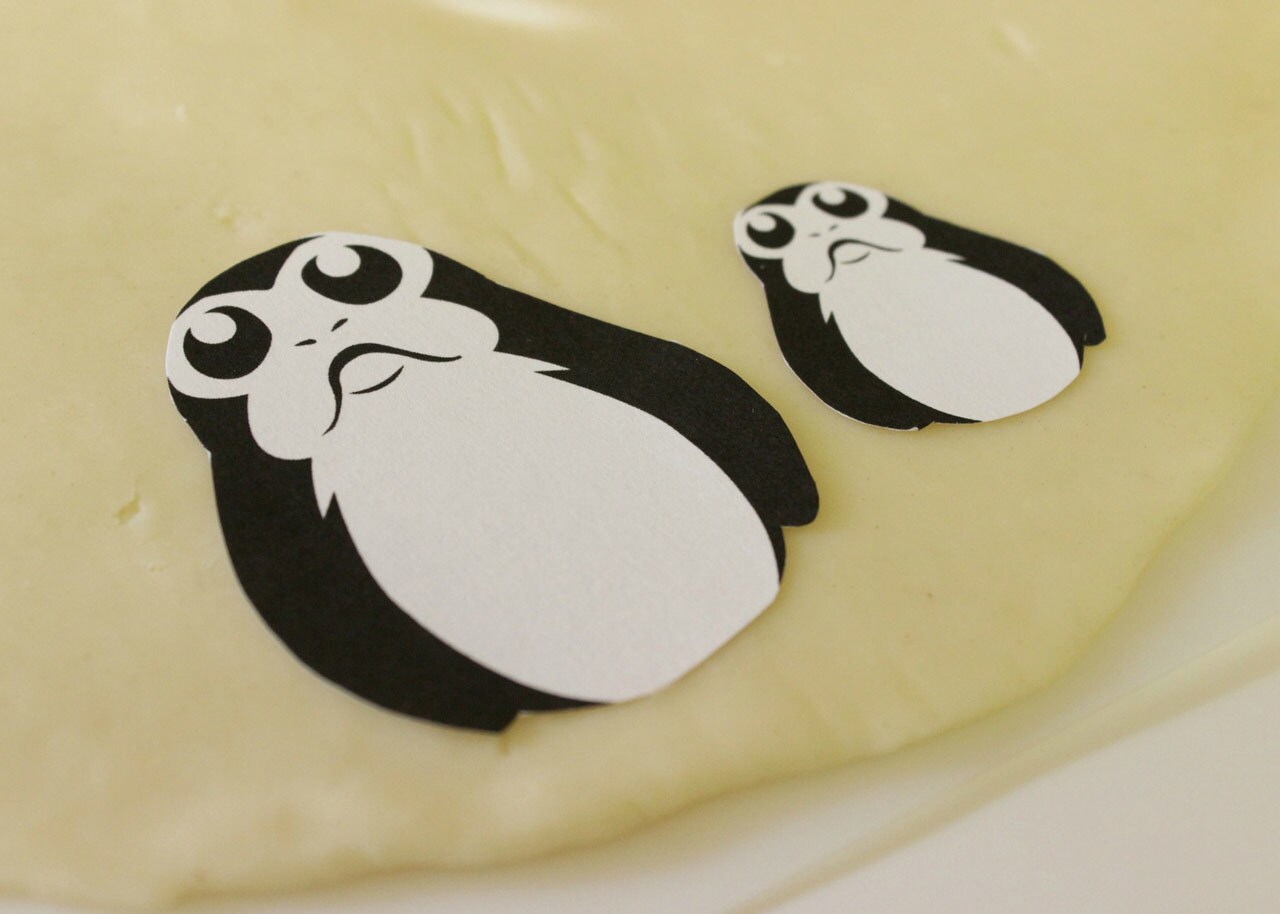 Step 5: While the pie is baking roll out the second pre-made pie dough onto a floured surface. Use the template to cut out porg shapes approximately 2-1/2-inches tall.