Hello there, indeed.
Note: Following the publication of this article, it was announced that Obi-Wan Kenobi will debut Friday, May 27, with its first two episodes. This article has been updated to reflect the new premiere date.
If we didn't know we were staring into the face of Jedi Master Obi-Wan Kenobi, we might have looked right past him. Since being forced into hiding after Order 66, Kenobi has been lying low, down and out on Tatooine, dealing with the trauma of the annihilation of many in the Jedi Order and losing his faith after his friend and former student, Anakin, fell to the darkness and helped give rise to the Empire. In our first teaser trailer from the forthcoming Obi-Wan Kenobi limited series, streaming exclusively on Disney+ starting on May 27, things are about to get a whole lot more complicated for the bearded and weary guardian of peace, justice, and the son of Skywalker. Here are five of our favorite moments from the trailer.
1. Luke Skywalker!
Obi-Wan has kept his promise to look after the son of Anakin Skywalker and Padmé Amidala. From a distance, Kenobi uses his macrobinoculars to watch a young Luke playing at the Lars homestead in a story set about halfway between the events of Star Wars: Revenge of the Sith and Star Wars: A New Hope.
2. The Grand Inquisitor arrives.
The Grand Inquisitor, member of the Jedi hunters first glimpsed in Star Wars Rebels, is set to make his live-action debut played by Rupert Friend, with Sung Kang debuting the role of Fifth Brother from the series. Heralded by "Duel of the Fates," the composition that first accompanied the loss of Kenobi's master in Star Wars: The Phantom Menace, the trailer shows the menacing Grand Inquisitor's ship arriving at Fortress Inquisitorius. And he's not alone.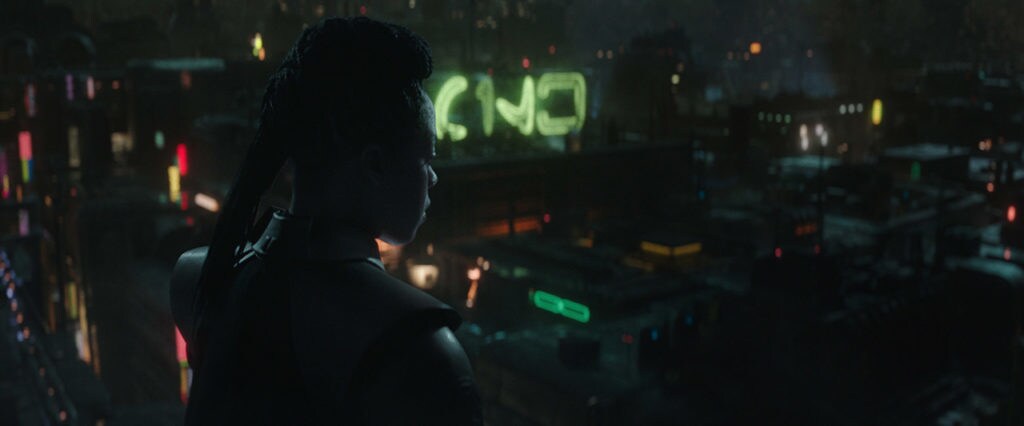 3. A new Inquisitor: Reva.
Played by Moses Ingram, the trailer provides our first look at the Third Sister, including the terrifying moment when she interrogates Luke's Uncle Owen and another where she races across a rooftop with her red lightsaber ignited. We've only just met her, but from these brief glimpses Reva is a formidable presence.
4. Welcome to Daiyu.
Although many of the scenes appear to be on the familiar sands of Tatooine, we also get our first look at the new world of Daiyu, expanding the galaxy that we love.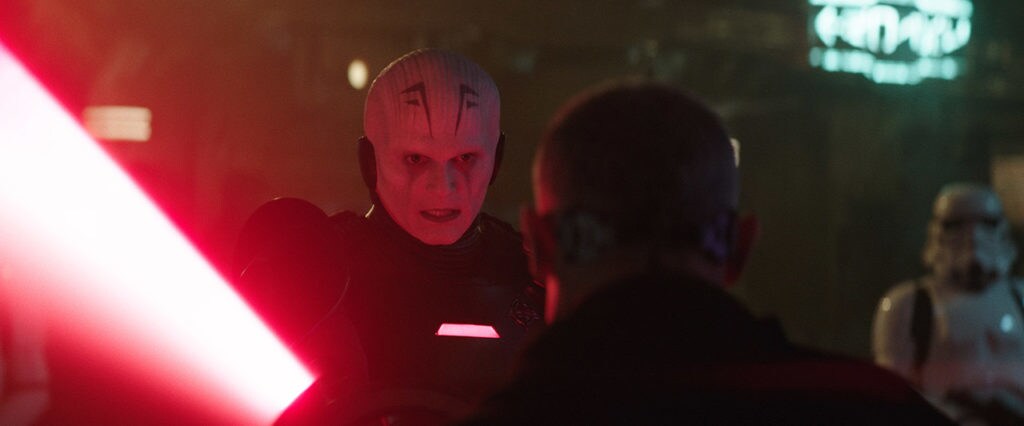 5. The Grand Inquisitor's unique spinning lightsaber!
In recent years, we've seen the Darksaber and Ahsoka Tano's dual white lightsabers make the leap into live-action storytelling. Now, the circular tool of the demonic-looking Grand Inquisitor joins the arsenal.
Watch the teaser trailer for yourself below!