This June, Marvel and Lucasfilm celebrate LGBTQIA+ characters from the galaxy far, far away.
Lucasfilm and Marvel are once again teaming up to celebrate Pride Month, a time dedicated to uplifting, honoring, and supporting the LGBTQIA+ community's impact in the world. And today StarWars.com and This Week! In Star Wars are excited to reveal the first four 2023 Pride Month variant covers coming to Star Wars comics beginning in June.
Each cover has been created by LGBTQIA+ artists and showcases LGBTQIA+ characters of the Star Wars galaxy, featuring trade dress with a rainbow burst and a special Star Wars progress logo. Check out five covers below along with commentary from the artists and keep an eye out for the final two in the series featuring Cinta Kaz and Vel Sartha from Andor on the cover of Star Wars #35 and Kantam Sy on Yoda #8.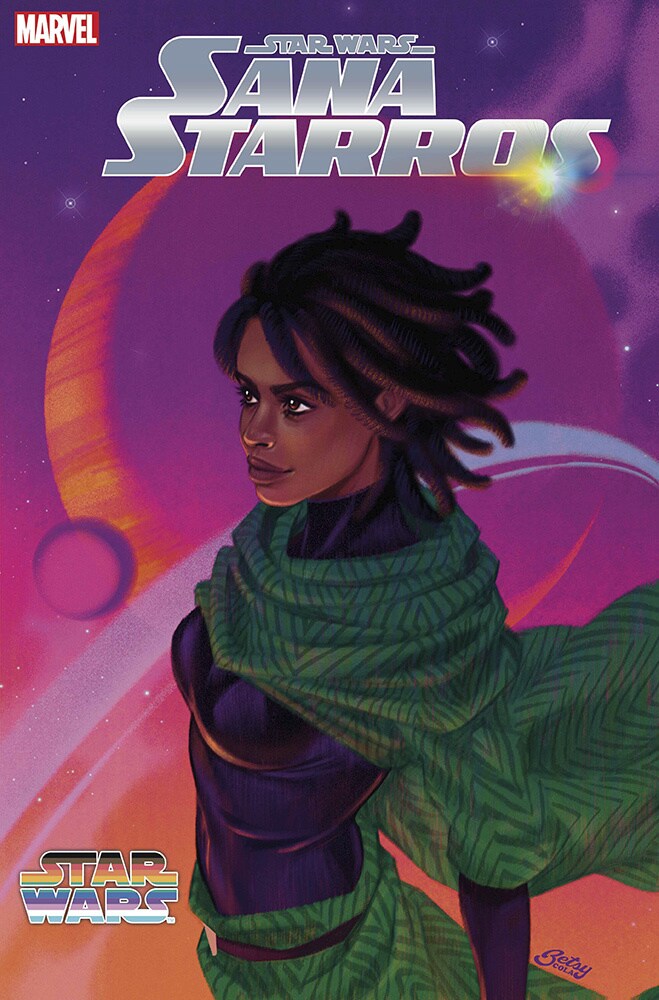 Star Wars: Sana Starros #5, featuring Sana Starros

Artist: Betsy Cola
"As a queer artist, it means so much to me that queer characters exist in canon and that I get to draw them! I'm thrilled that we have the chance to recognize characters like Sana Starros in this year's Star Wars Pride celebration." — Betsy Cola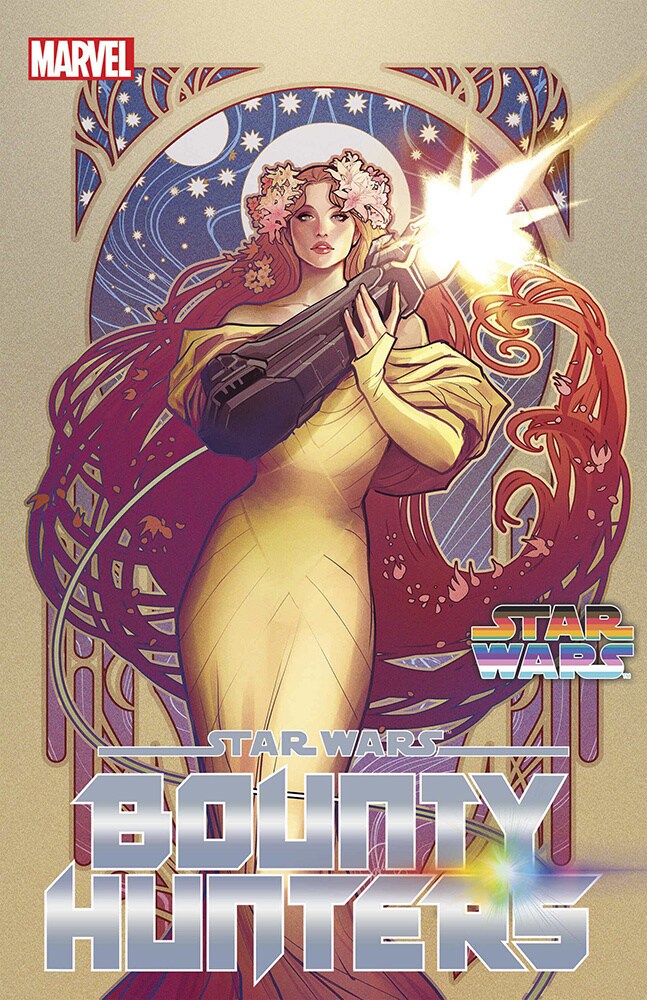 Star Wars: Bounty Hunters #35, featuring Domina Tagge

Artist: Lucas Werneck
"What a honor to be part of the Star Wars legacy and celebrate Pride! I really love these characters and was so excited when I was asked to do a cover of extraordinary Domina Tagge. I tried to present her as the Goddess she is with this cover. She has this beauty, magnetism, power, and elegance that captures you, so the challenge here was bringing all those elements together. I really hope that the fans enjoy this cover as much I enjoyed to make it." — Lucas Werneck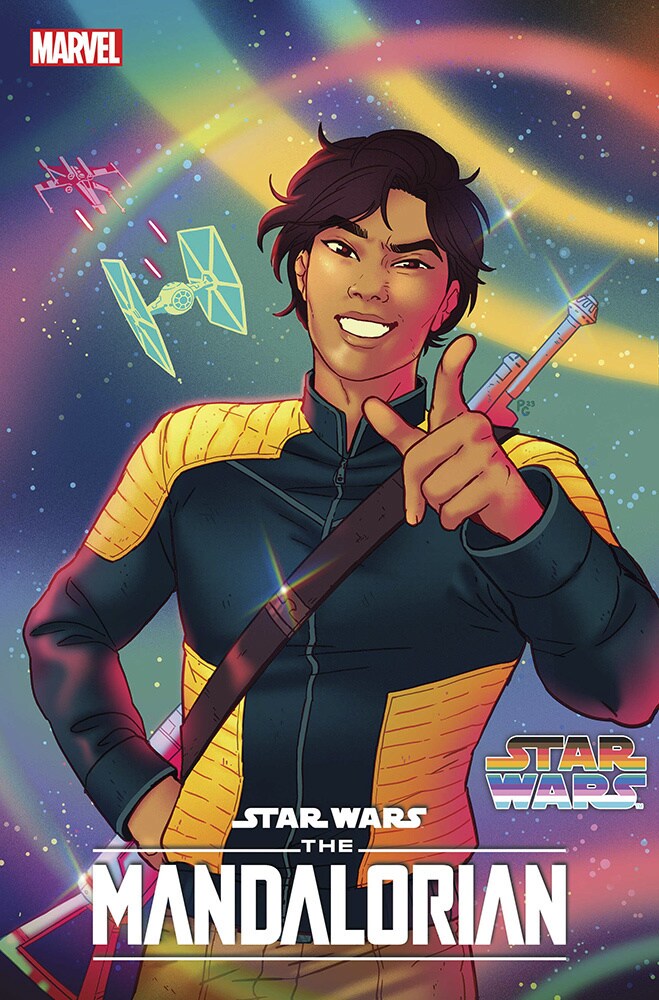 Star Wars: The Mandalorian Season 2 #1, featuring Just Lucky

Artist: Paulina Ganucheau
"Always such a pleasure taking part in the Star Wars Pride Celebration! I can't wait to see what the other artists and creators have cooked up. Just Lucky is honestly a new character to me, but just from our first 'meeting' I already want to party with him." — Paulina Ganucheau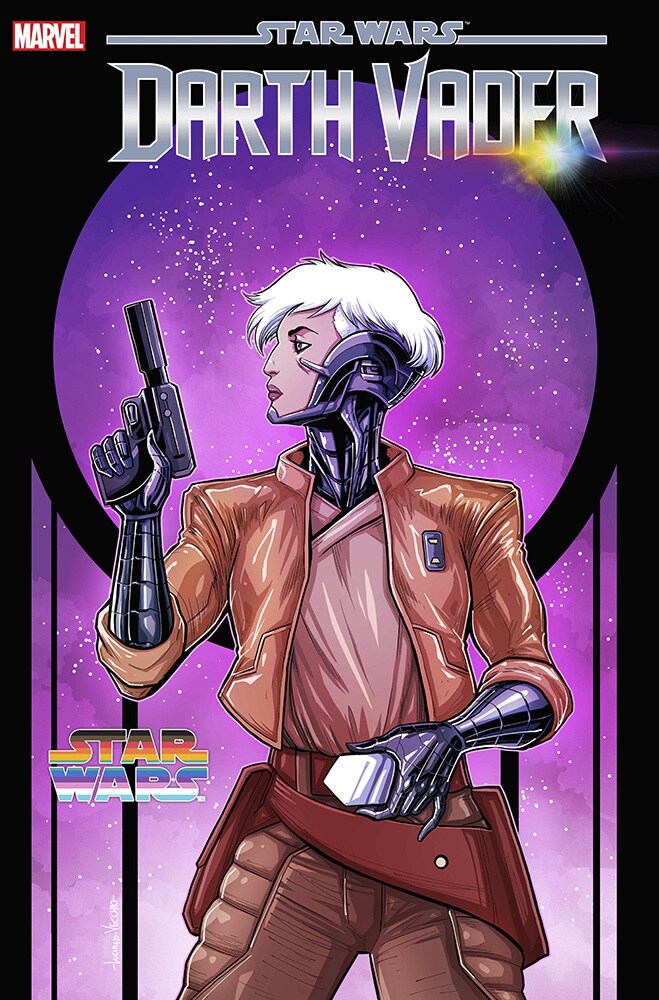 Star Wars: Darth Vader #35, featuring Magna Tolvan

Artist: Luciano Vecchio
"This is my first official assignment for a galaxy far, far away. And a Pride one, nonetheless! As a queer Star Wars fan it feels awesome to contribute to this aspect of the franchise. Fully developed characters like Magna and Doctor Aphra prove once again that comics as a medium is the place in entertainment where limits and representation are pushed and equality is restored." — Luciano Vecchio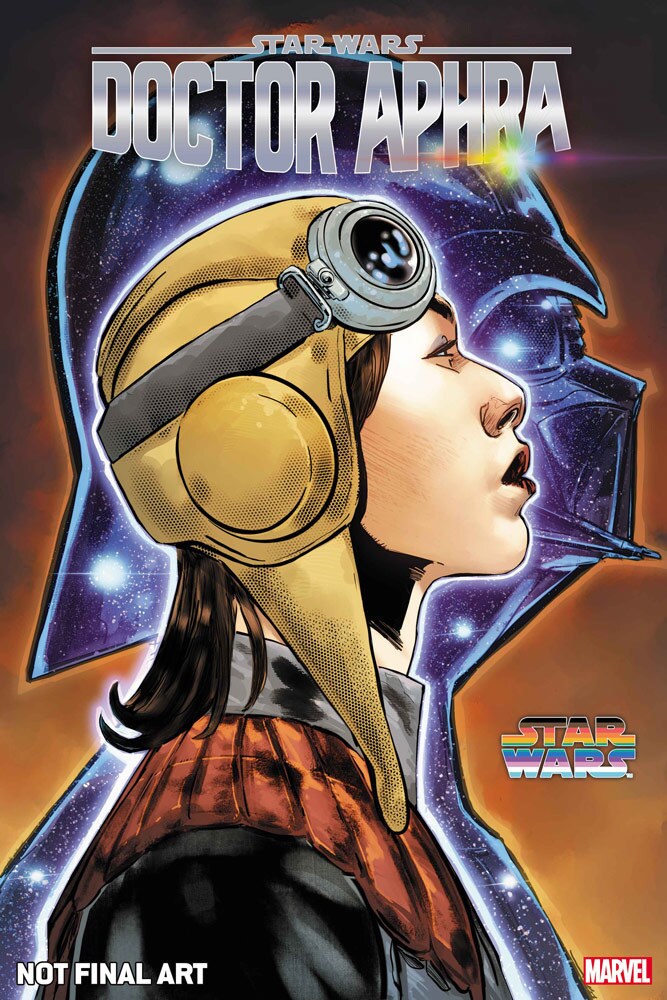 Star Wars: Doctor Aphra #33, featuring Doctor Aphra

Artist: Phil Jimenez
"As a gay kid obsessed with Star Wars — I'm old enough to have seen the first movie in theaters when it came out back in '77 — I could never have dreamed that not only would I be able make artwork for the universe itself as a working adult, but that I would be drawing LGBTQIA+ Star Wars characters to celebrate Pride! The very idea would have blown my seven-year-old mind. What an extraordinary opportunity and a real gift to be a part of expanding the Star Wars universe in a really vital way." — Phil Jimenez
See this and other news on the latest episode of
This Week! In Star Wars
below!