Get all the details on this and other Star Wars reveals from the virtual LEGO CON!
Moff Gideon's imposing Imperial Light Cruiser soared off the screen and into the LEGO Group's buildable new collection of Star Wars ships and vehicles this weekend.
At the first ever LEGO CON, livestreamed directly from LEGO House in Billund, Denmark, the new set was announced alongside a new version of Boba Fett's iconic starship and an Imperial Armored Marauder. The trio of vehicles were seen in the second season of The Mandalorian, now streaming on Disney+.
But these LEGO Star Wars counterparts include special features and minifigures all their own.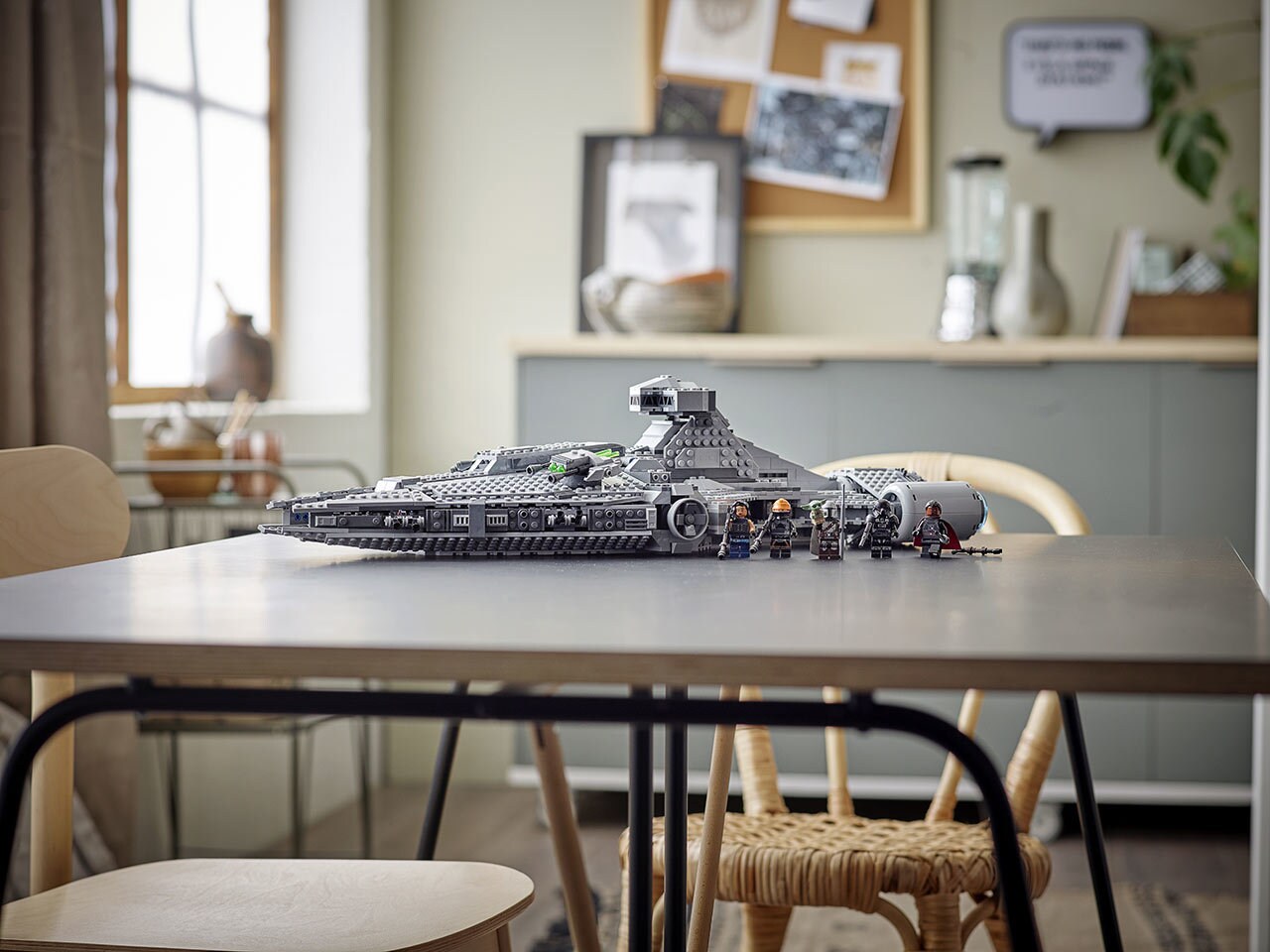 In addition to the spring-loaded blasting action of the ship's laser turrets, a TIE fighter launcher, and a detailed interior, Gideon's 1,336-piece cruiser includes minifigures of Gideon himself brandishing the Darksaber, the Mandalorian with his beskar spear, Grogu, Cara Dune, Fennec Shand, and a fearsome Dark Trooper. Plus, with an integrated handle, you can make your playset fly!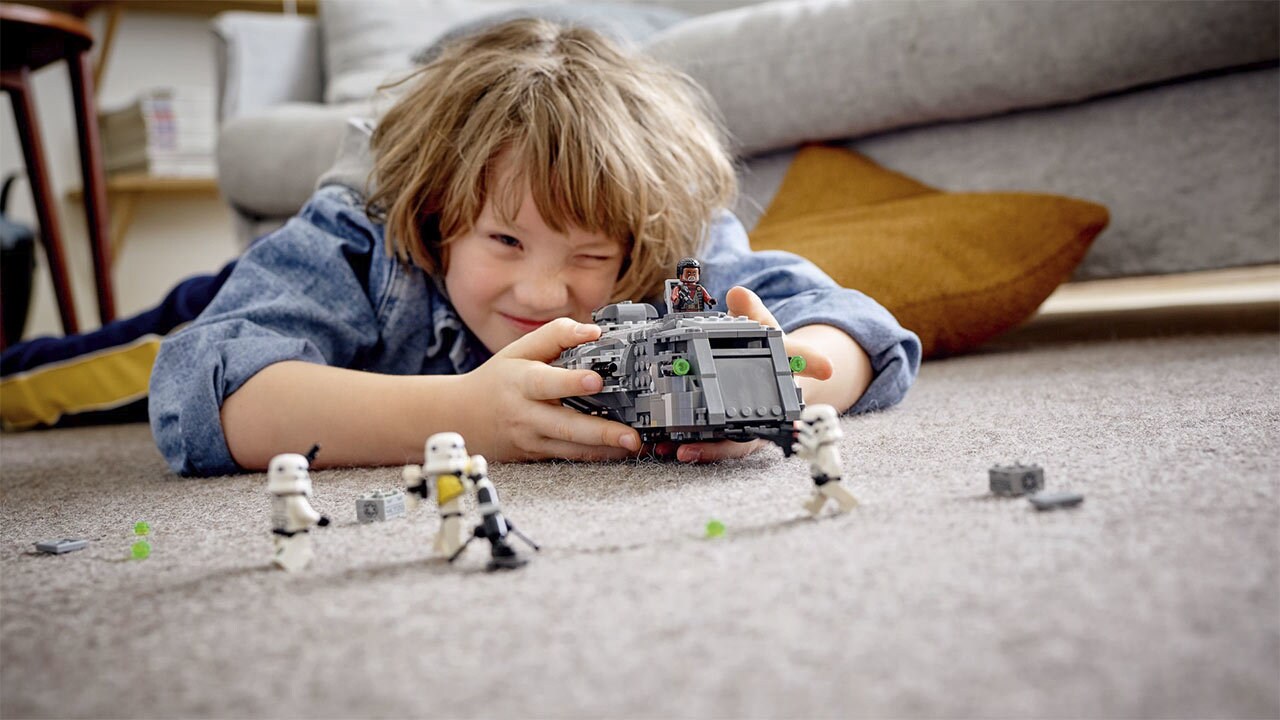 The Empire's finest armored transport includes a rotating turret plus a gray-bearded Greef Karga minifigure and a trio of stormtroopers, including the new elite Artillery Stormtrooper.

And Boba Fett's prized ship includes a brand-new minifigure of Boba and Mando, as well as one Gamorrean frozen in carbonite that can be stowed in a storage compartment. The ship also boasts rotating wings, stud shooters, and a handle for easy one-handed flying.
Order your own at the official LEGO site starting August 1, 2021.