Get a first look at Salvador Larocca's ferocious depiction of the Wookiee mercenary.
Krrsantan racing toward you? It's probably the last thing you'd want to see -- unless it's on the cover of a comic book.
Marvel is celebrating the Wookiee bounty hunter -- who recently made his live-action debut in The Book of Boba Fett -- with Krrsantan: Star Wars Tales #1, a new collection of his greatest comics hits. StarWars.com is excited to reveal the special one-shot's cover, illustrated by Salvador Larocca, featuring a charging, and seemingly very angry, Krrsantan.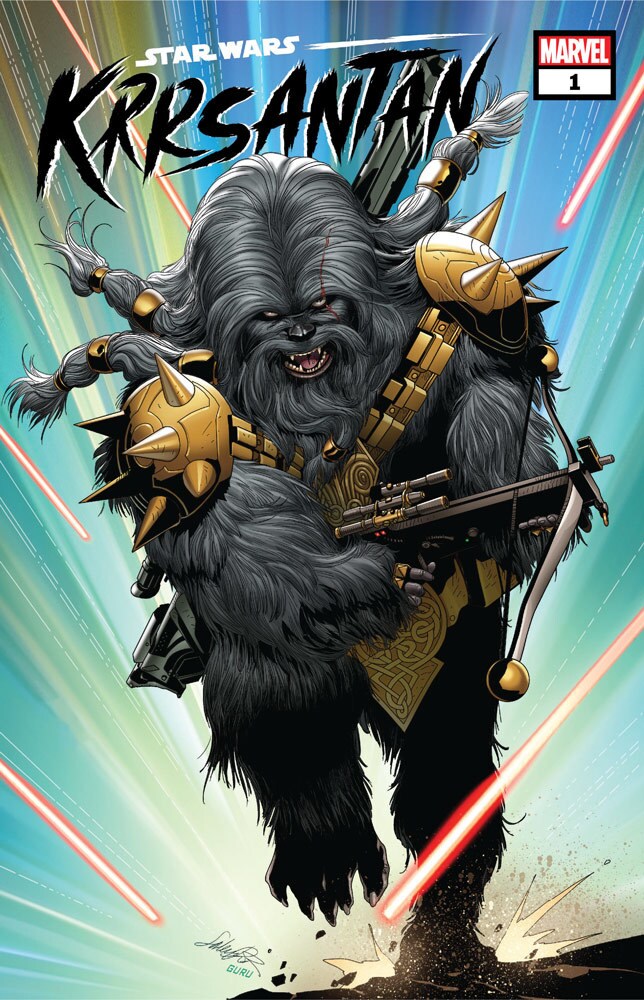 Krrsantan: Star Wars Tales #1, arriving on May the 4th (or Star Wars Day), collects Star Wars (2015) #14-15 and #20, as well as Star Wars: Doctor Aphra Annual #1, which include Krrsantan's rumble with Obi-Wan Kenobi set between Episodes III and IV, his epic clash with fellow Wookiee warrior Chewbacca, and finally, a look into the blaster-for-hire's Trandoshan gladiator-pit origins and subsequent quest for revenge. For those looking to learn more about this fearsome fighter after his appearance in The Book of Boba Fett, you've found your bounty.
For more on the Wookiee warrior, check out StarWars.com's guide to Krrsantan's comic-book stories.
See Krrsantan: Star Wars Tales #1 and more on This Week! In Star Wars!