The authors behind the top-secret Project Luminous take us behind the scenes of the just-unveiled publishing force.
Note: Due to general marketplace delays, Star Wars: The High Republic will now launch in January 2021. For more information, see StarWars.com's official announcement of the revised release schedule.
For over a thousand generations we know the Jedi Knights were the guardians of peace and justice in a galaxy far, far away. And this summer we'll step into the era known as the High Republic, when the lightsaber-wielding Force users were at the height of their power.
On Monday night we got our first look at the stunning concept art -- by artists like Phil Noto and Iain McCaig, no less -- that's helping to drive the creative forces behind new era of Star Wars storytelling, and heard from the Lucasfilm executives who are shaping it. In a special announcement event, Bobby Moynihan hosted a panel with the team of five authors who will helm the new publishing project -- Claudia Gray, Daniel José Older, Charles Soule, Cavan Scott, and Justina Ireland. But before the big reveal, StarWars.com sat down with the powerhouse brain trust to find out how they're approaching the new integrated storytelling plan that will encompass several individual stories told over everything from novels to YA fiction, and comics for all ages. Here are five things we learned: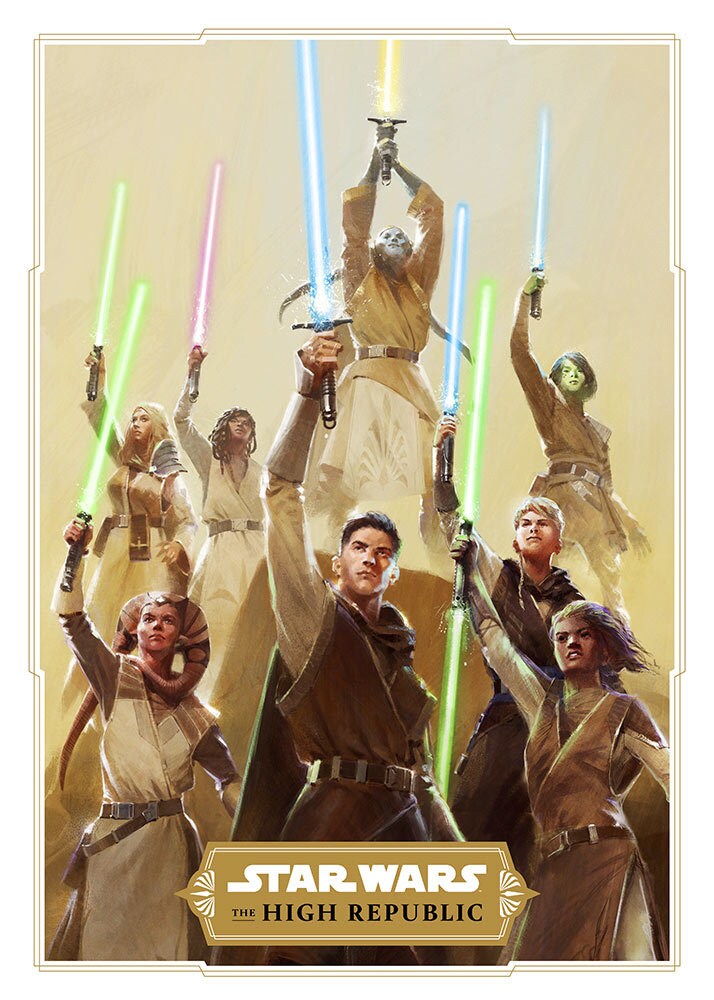 1. Cavan Scott asked the one question that kicked the entire project into high gear.
During a special retreat to the palatial grounds of Skywalker Ranch about 18 months ago, the five authors and members of Lucasfilm's publishing and story group met to hatch the idea that would become Project Luminous, or Star Wars: The High Republic. The team knew they wanted to explore a story featuring the Jedi as we'd never seen them before, but it was Scott who asked the question that sparked off the original storytelling idea: "What scares the Jedi?" It was the "Eureka!" moment that set the tone for what was to come, says Lucasfilm Creative Director of Publishing Michael Siglain. Scott will helm the new Marvel series, Star Wars: The High Republic, focusing on a newly-minted Jedi surrounded by legends on a space station called the Starlight Beacon, he says. And at the event, the team debuted some concept art that might hint at the answer to Scott's question -- a band of anarchistic marauders known as the Nihil.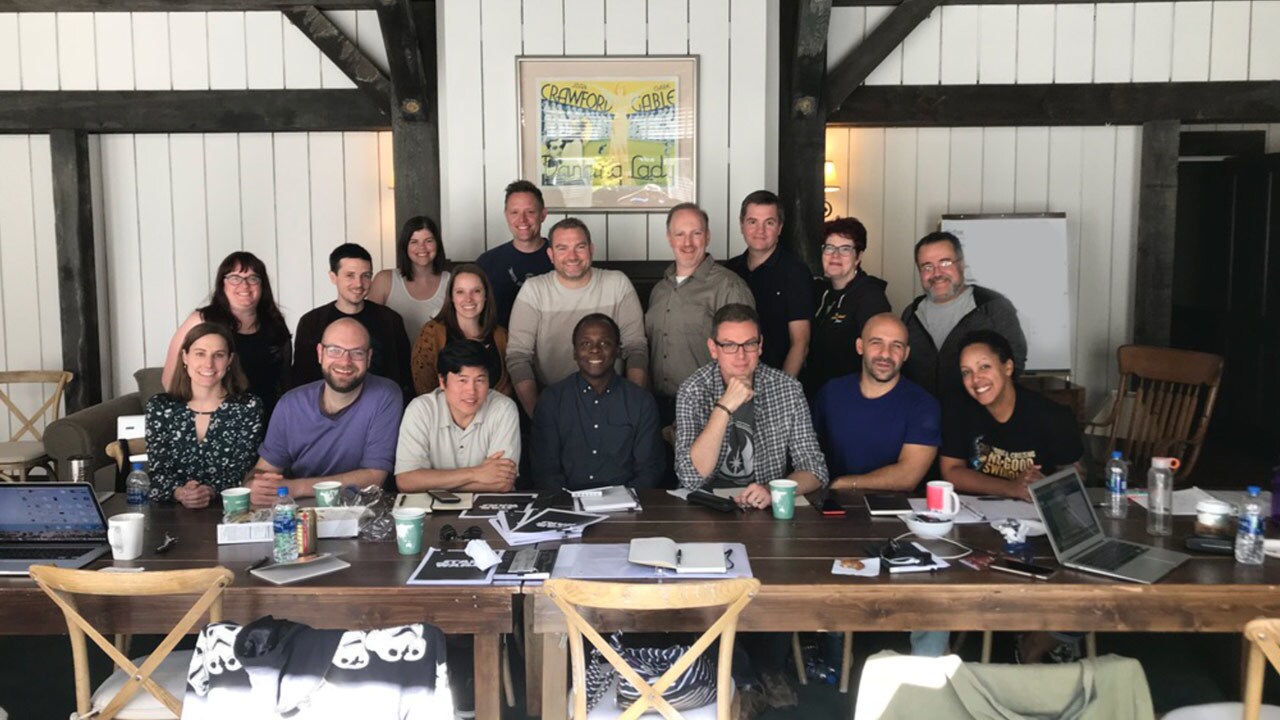 2. The collaboration didn't end at the retreat: There's a group chat!
Daniel José Older, who erupted in giddy dance moves in the courtyard as the big announcement drew near Monday night, will be writing all-ages comics for IDW, Star Wars: The High Republic Adventures. But to ensure his stories mesh perfectly with the work of the other five authors, they check in with one another regularly, he says. "We are all on a Slack together so we can talk all the trash about our stories and characters that that we need to and plot and collaborate and conspire," he jokes. "Being able to tell stories of Jedi and Padawans in the height of their power? And not in a time when we know that everything is going to be tragic? This is really exciting. This is the golden era! And so to get to just play in that realm and to play with a group of writers that I trust and admire is the best thing." Plus, Older says those frequent chats have allowed them to plant some interesting Easter eggs in their stories.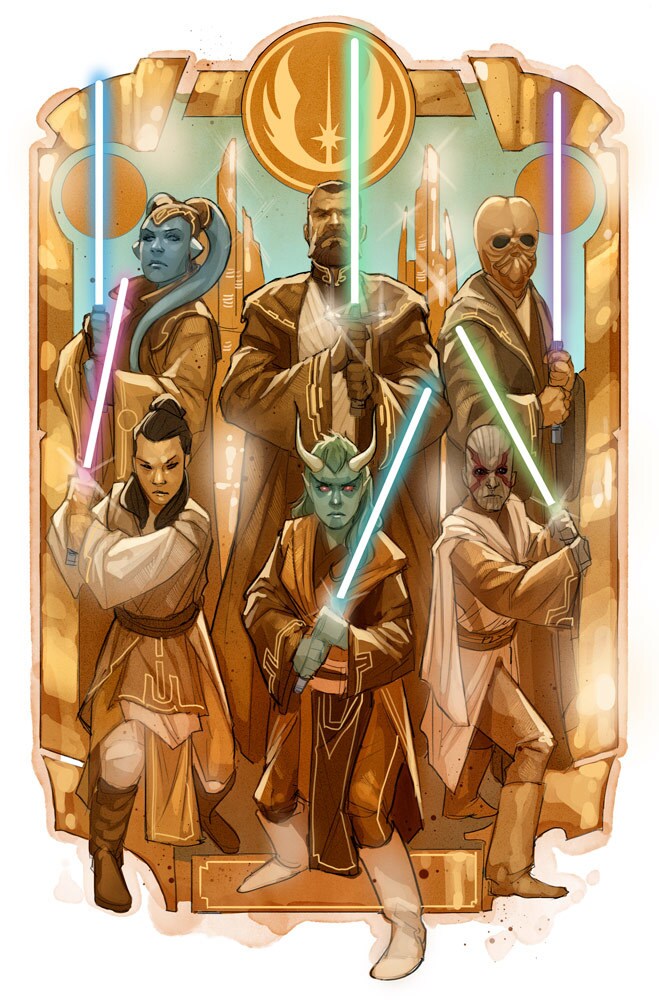 3. The authors had input into what the characters would look like, and saw those diverse ideas come to life through concept art.
In just the first few pieces of concept art released, we've already seen an imaginative array of Jedi with cross guards and double-bladed sabers, young men and women of all kinds of species ready to defend the galaxy. Justina Ireland, who will write the middle grade novel A Test of Courage, dealing with the fallout of a great disaster, says it was gratifying to see her character descriptions come to life. But it's the various backgrounds and perspectives of her and her fellow authors that's giving the story its broad scope. "It's from all these different perspectives. It gives you a richer galaxy. It gives you something that feels authentic and lived in, which I think is the most important thing when you're building a world especially building out a world that people haven't seen yet," she says. "I am so excited for all the characters we're introducing. And we had input into that."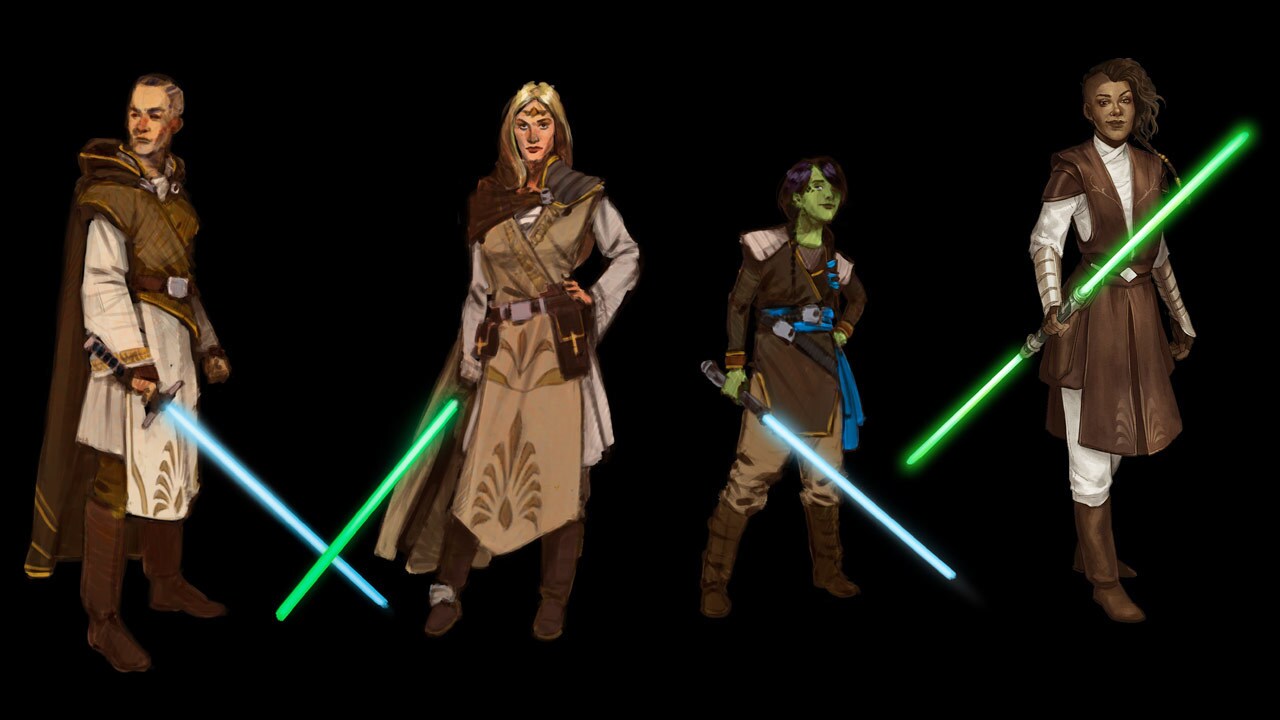 Upon first seeing the concept art, Ireland was floored. "Oh my god, I made that person up and now they're real!" she says. "The biggest challenge is keeping my mouth shut because you just want to go on to Twitter and Instagram and tell people all the cool stuff you get to see every day. Secrets!"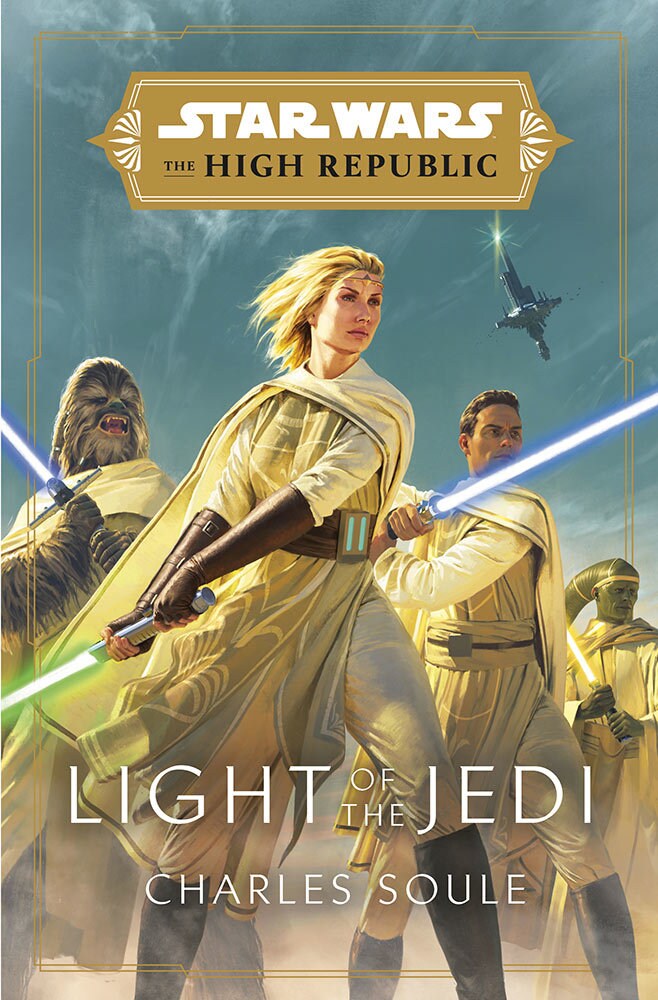 4. Charles Soule will write the first novel, Light of the Jedi, out in August.
"I would be lying if I said I wasn't thrilled to be finally writing a Star Wars novel," Soule says, who notes his book will include a number of characters including a sensitive Wookiee Jedi and a human Jedi who hears the Force as a song. "I grew up reading some of the amazing Star Wars novels by James Luceno and Tim Zahn and lots of other great writers. So to be able to add my work to that is just a gigantic thrill," he says. "I've finished it, it's turned in, I'm thrilled to have people starting to see it. This is absolutely the largest thing I've ever worked on within the Star Wars universe."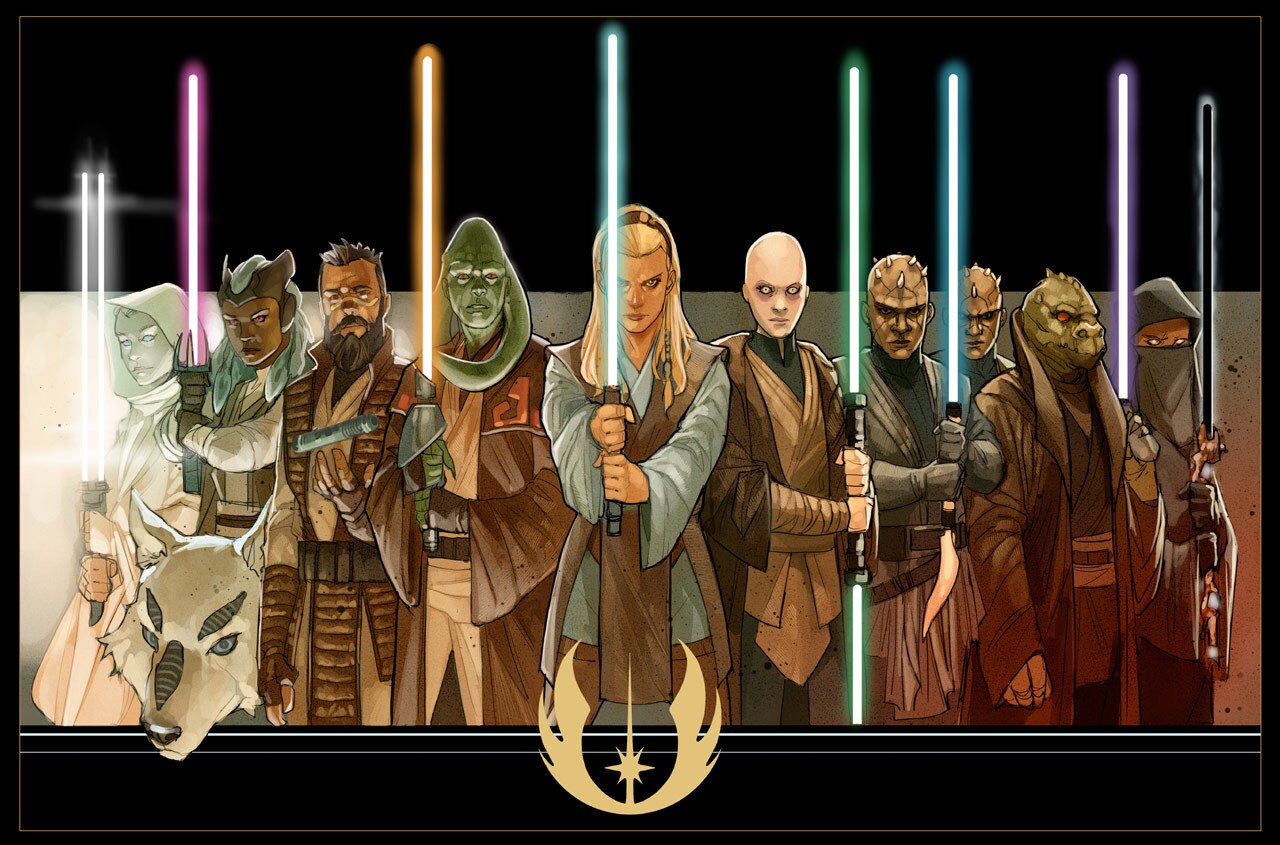 5. A disaster in Soule's story will ripple out through the other storytelling as the galaxy reacts, Siglain says.
Soule's story will kick off a hallmark of the initiative: delving into one event that will connect to the larger story as a whole told through multiple books and comics. The creators note that readers will be able to pick up anywhere, but those who want to immerse themselves in the lore will get a more robust experience from seeing it all unfold in tandem. Claudia Gray, who will pen Into the Dark, hopes this is just the start of something even bigger. "I've really loving the characters that I'm getting to play with," she says. "And I hope I'm going to be able to follow these characters longer and spend more time with them." She's also thrilled to see the magic unfold through the array of new stories, a project that when taken together will tell the story of an all-new era in Star Wars lore. "The biggest challenge has been working through all the good ideas to find ones that were actually going to stick," she says. "They all need to harmonize."
Associate Editor Kristin Baver is a writer, host of This Week! In Star Wars, and all-around sci-fi nerd who always has just one more question in an inexhaustible list of curiosities. Sometimes she blurts out "It's a trap!" even when it's not. Do you know a fan who's most impressive? Hop on Twitter and tell @KristinBaver all about them.
Site tags: #StarWarsBlog, #ThisWeekinStarWars, #TheHighRepublic