Warm up with a hot version of a classic Star Wars beverage -- complete with stormtrooper marshmallows!
Winter is finally here and the Hoth-like weather will chill you to the bones. No need to cuddle up inside a stinky tauntaun to keep warm, just settle in and make up a big mug of warmed blue milk.
This sweet drink tastes even better when served up with stormtrooper marshmallows. The menacing troops become downright sweet when made up of the chewy confections.
Enjoy this holiday treat next to a roaring fire and dream of warmer planets. Happy holidays!
Holiday Blue Milk
You'll need:
Cornstarch
Large marshmallows
Stormtrooper cookie cutter
Ingredients:
1 cup whole milk
1 tablespoon sugar
½ teaspoon vanilla
blue food gel dye
nutmeg
Lightly sprinkle a surface with cornstarch and use a rolling pin to flatten the large marshmallow. Dip the cookie cutter in cornstarch and press into the marshmallow to cut out the shape. Set aside.
In a small saucepan over medium heat, bring the milk and sugar to a simmer. Stir to combine.
When the sugar is dissolved, stir in the vanilla and one drop of blue food gel dye.
Serve in a mug topped with a dash of nutmeg and a stormtrooper marshmallow. Now you have a hot holiday beverage perfect for rebels and Imperials alike.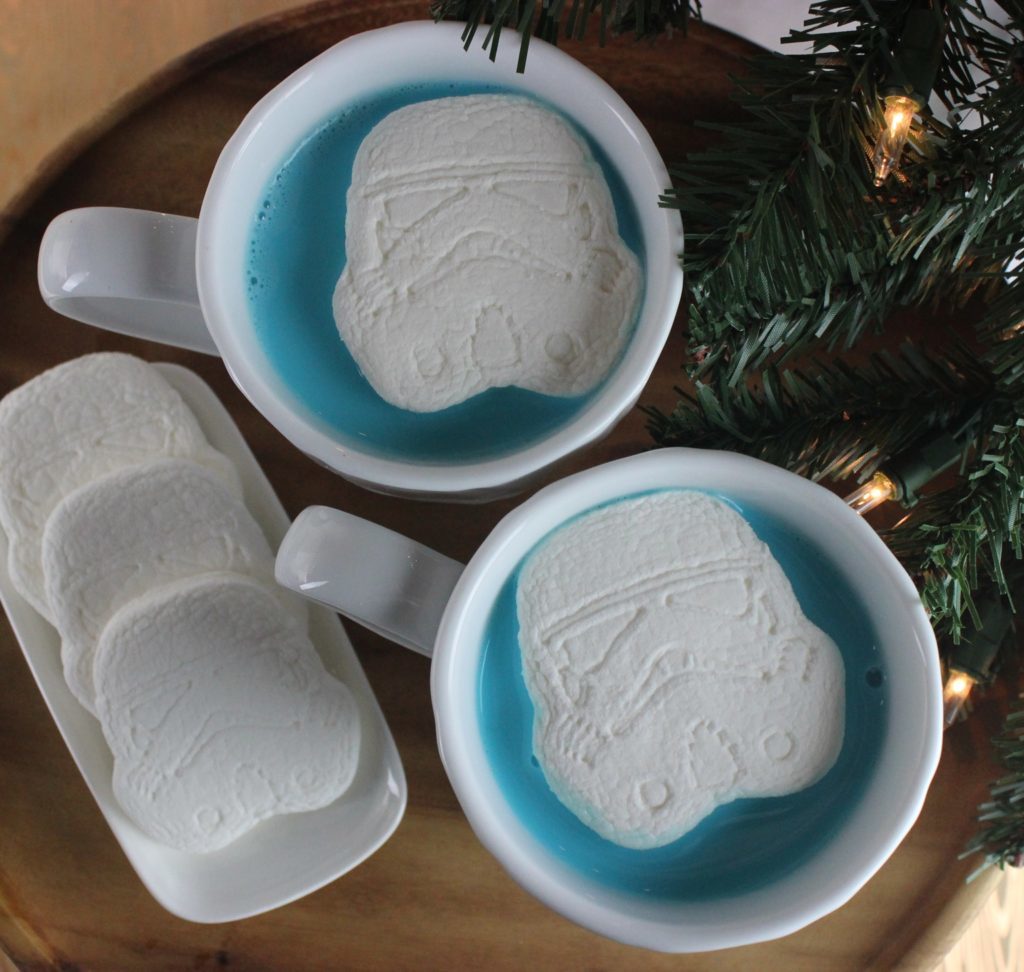 Jenn Fujikawa is a lifestyle and food writer. Follow her on twitter at @justjenn and check her Instagram @justjennrecipes and blog www.justjennrecipes.com for even more Star Wars food photos.