Enjoy a bounty of adorable goodies with this easy recipe.
It's that time of year when terrifying tricks and indulgent treats combine for a fun-filled Halloween! Not all tricks have to be frightening, in fact they can be downright adorable. Even Grogu is getting in on the Hallo's Eve action by donning a little ghostly costume and carrying a tiny pumpkin.
These matcha cookies are draped in fondant and give the illusion of a happy, wee Grogu heading out for a spirited night of holiday fun. Perfectly paired with a glass of blue milk, these cookies are ideal for a Star Wars Halloween party table or a quick snack before an exciting night of trick or treating!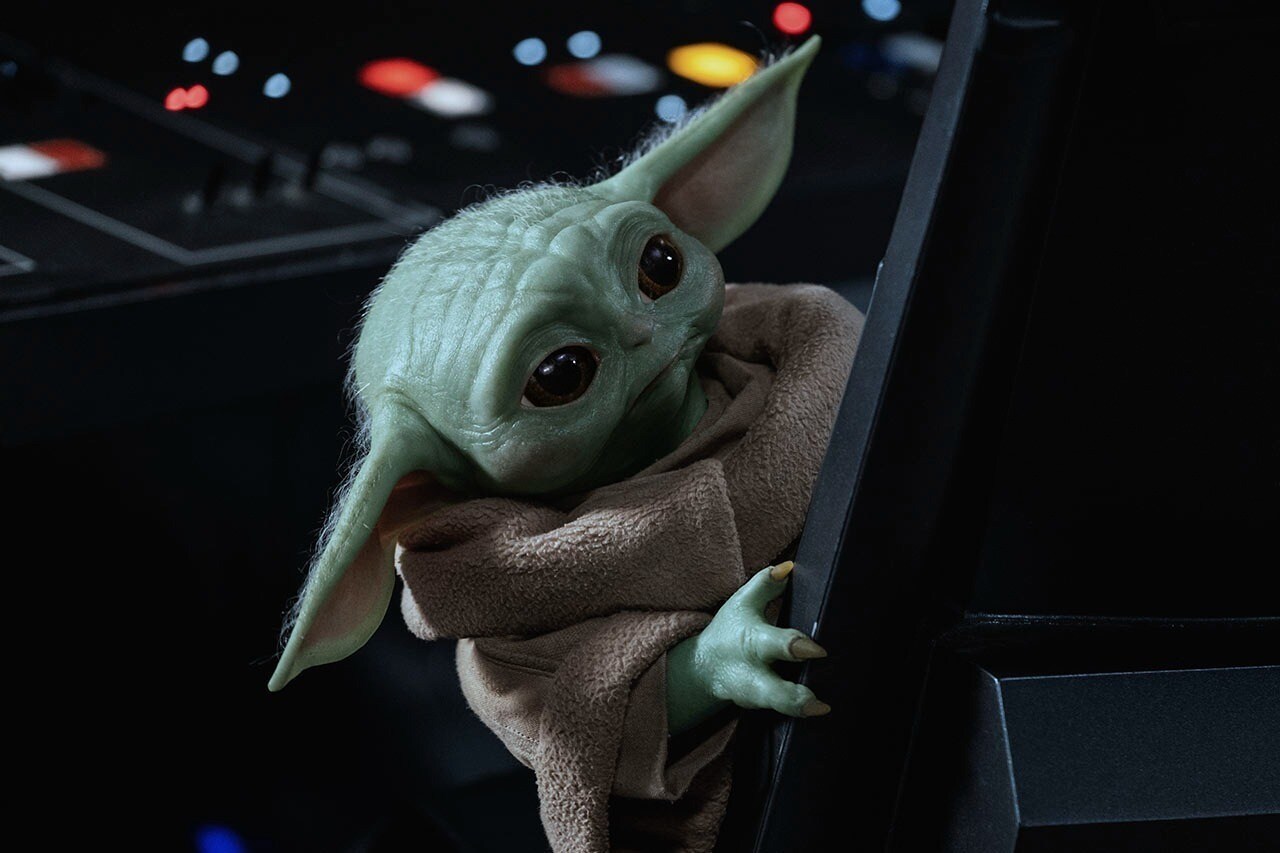 Grogu Ghost Cookies
Cookie Dough Ingredients:
3 cups all-purpose flour

1 tablespoon matcha powder

1/2 teaspoon baking powder

Pinch of salt

1 cup (2 sticks) unsalted butter, softened

1 cup sugar

1 egg

1 teaspoon vanilla
For Decorating:
White icing

White fondant

Pumpkin candies, halved

Pink icing

Edible black ink marker
This is the way... to make cute Halloween treats.
Full recipe: https://t.co/G5hAfJ3rsO pic.twitter.com/jlMOuj6TTR

— Star Wars | Andor & Tales of the Jedi On Disney+ (@starwars) October 14, 2022
Step 1: In a medium bowl whisk together the flour, matcha powder, baking powder, and salt. Set aside.
Step 2: In the bowl of an electric mixer cream the butter and sugar until combined.
Step 3: Stir in the egg and vanilla, until just combined.
Step 4: Slowly add in the dry ingredients just until the dough comes together.
Step 5: Split the dough into two and wrap in plastic wrap. Chill in the refrigerator until you are ready to use.
Step 6: Preheat the oven to 350 degrees. Prep baking sheets with parchment paper.
Step 7: Roll out the dough to about 1/4-inch thick. Use a template to cut out the shapes. Take 1/2 teaspoon of dough to make small hands. Transfer the dough onto the prepped baking sheets.
Step 8: Bake for 10 minutes, let cool on a wire rack.
Step 9: Roll out 3 tablespoons of fondant to form the ghost sheet. Use icing to place onto the cookie, leaving the ears sticking out.
Step 10: Use the icing to place the half pumpkin into the center of the ghost. Use more icing to place the hands on the pumpkin.
Step 11: Add pink icing for the ears.
Step 12: Use the edible ink to draw in the eyes. Once the icing is dry, the cookies are ready to serve.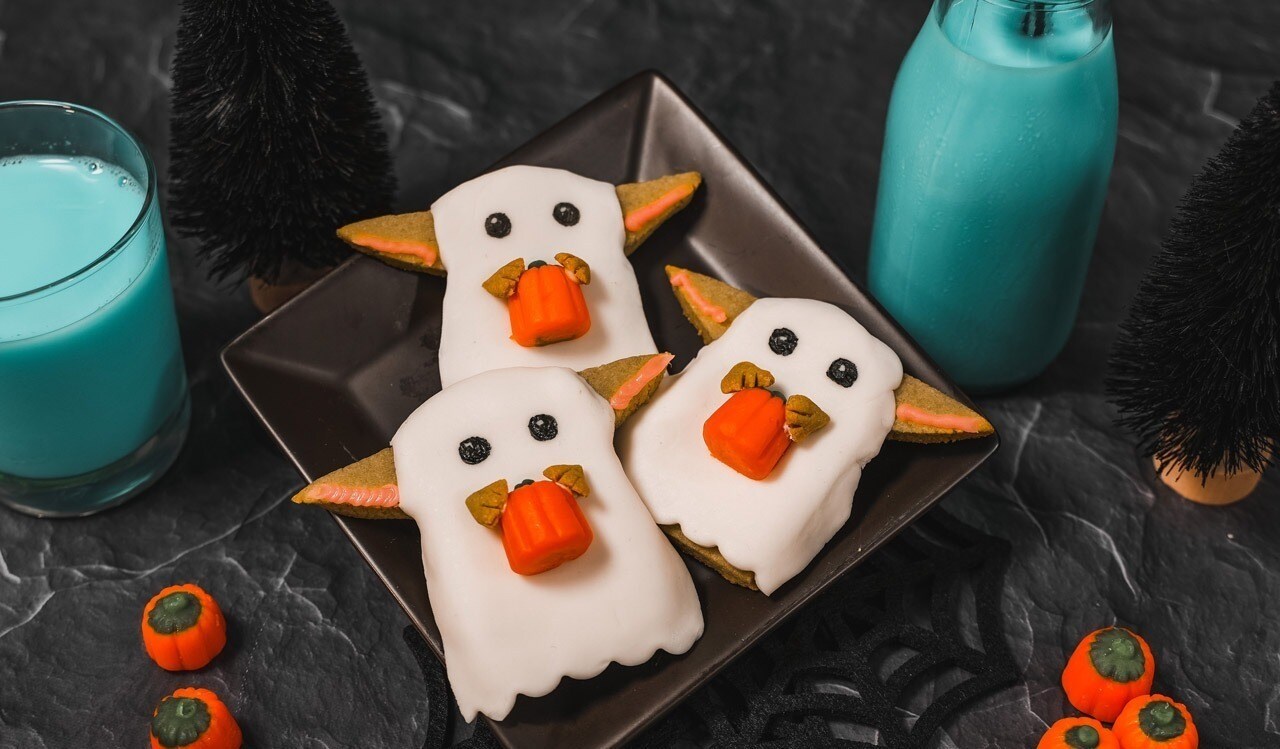 Be sure to make enough so that wherever you go, these cookies go.