Delicious to the last.
Being a Grand Moff is a difficult job. There are oversectors to control, princesses to threaten, it's a thankless task. For Wilhuff Tarkin, being the Empire's first Grand Moff was a lot of responsibility with very little time for lunch breaks.
Until now. These Grand Moff Tacos are made with homemade tortillas that are colored to reflect the stately gray tone of Imperial uniforms. They even feature an edible rank insignia plaque so you can show your troops who's boss at lunchtime. There's no better meal to grab and go when you're in command of the Death Star.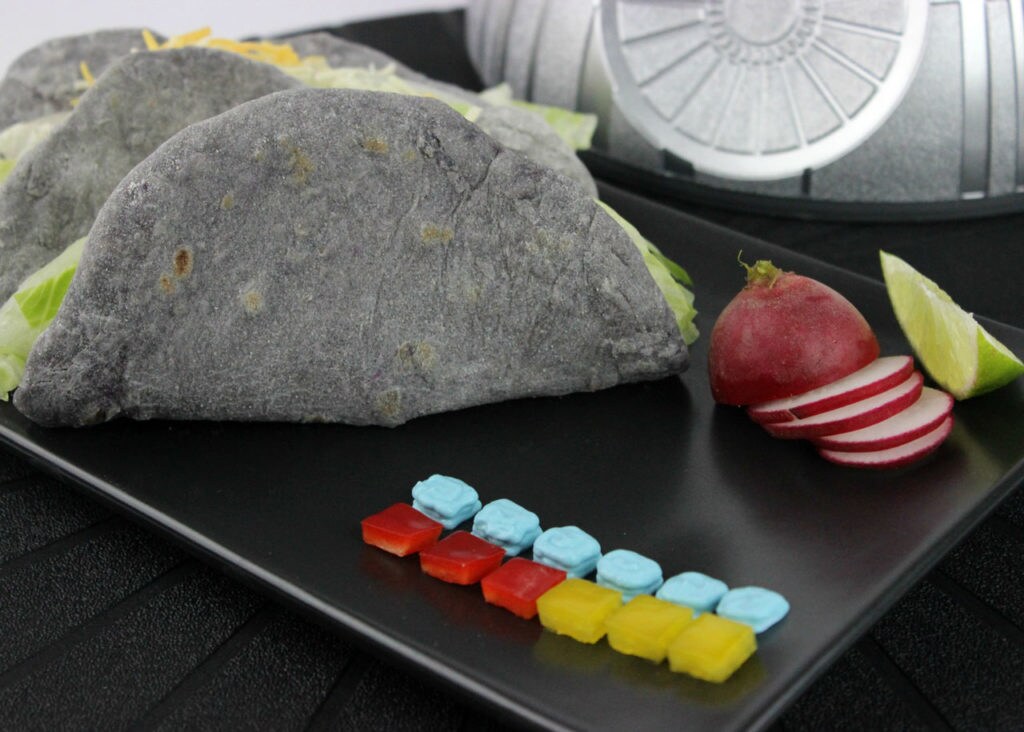 Grand Moff Tacos
You'll need:
Red pepper, cut into small squares
Yellow pepper, cut into small squares
Sour cream
Blue gel dye
Tortilla ingredients:
3 cups all-purpose flour
1 teaspoon baking powder
1 teaspoon salt
3 tablespoons lard
1 cup very warm water
Black food gel dye
Fillings:
Rotisserie chicken, cooked
Guacamole
Salsa
Lettuce
Cheese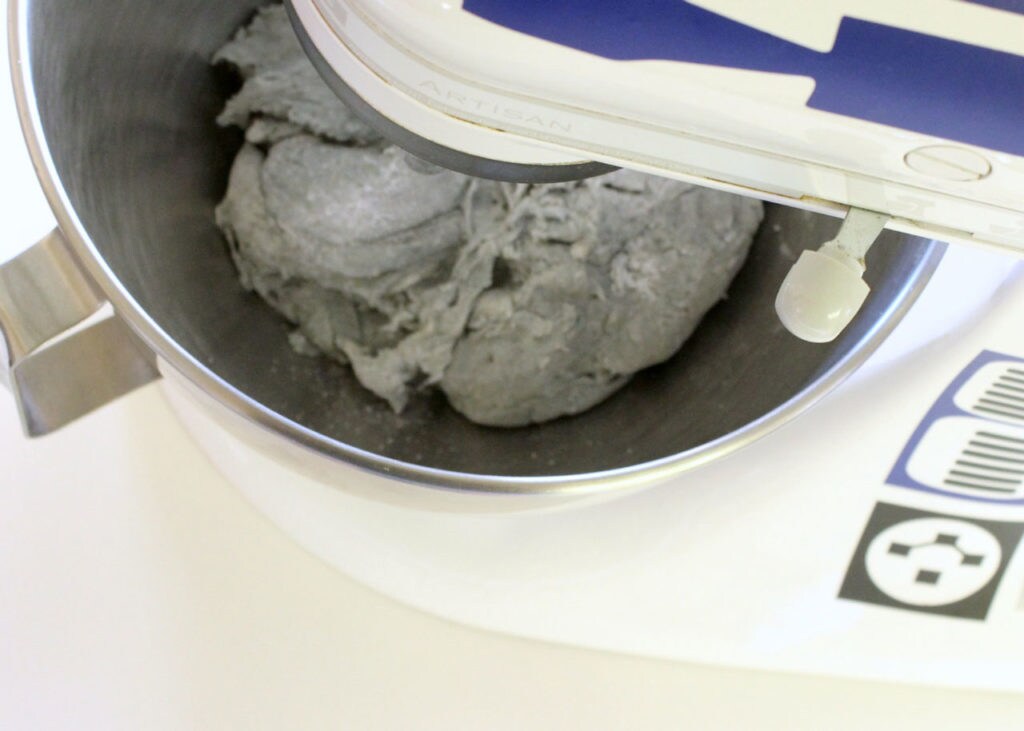 In the bowl of an electric mixer, stir together the flour, baking powder, and salt. Attach the dough hook and add the lard, water, and one drop of the black food gel dye. Mix until the dough becomes gray, then forms a ball and becomes smooth.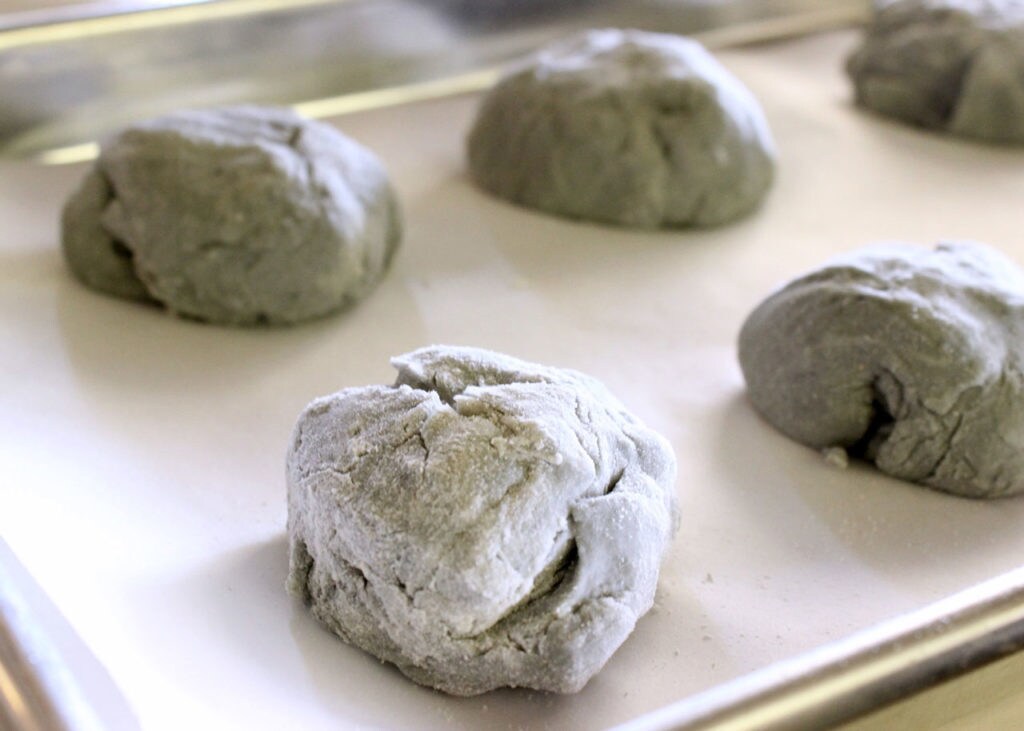 Divide the dough into 12 pieces, and roll into small balls. Cover with a clean towel and let rest for 20 minutes.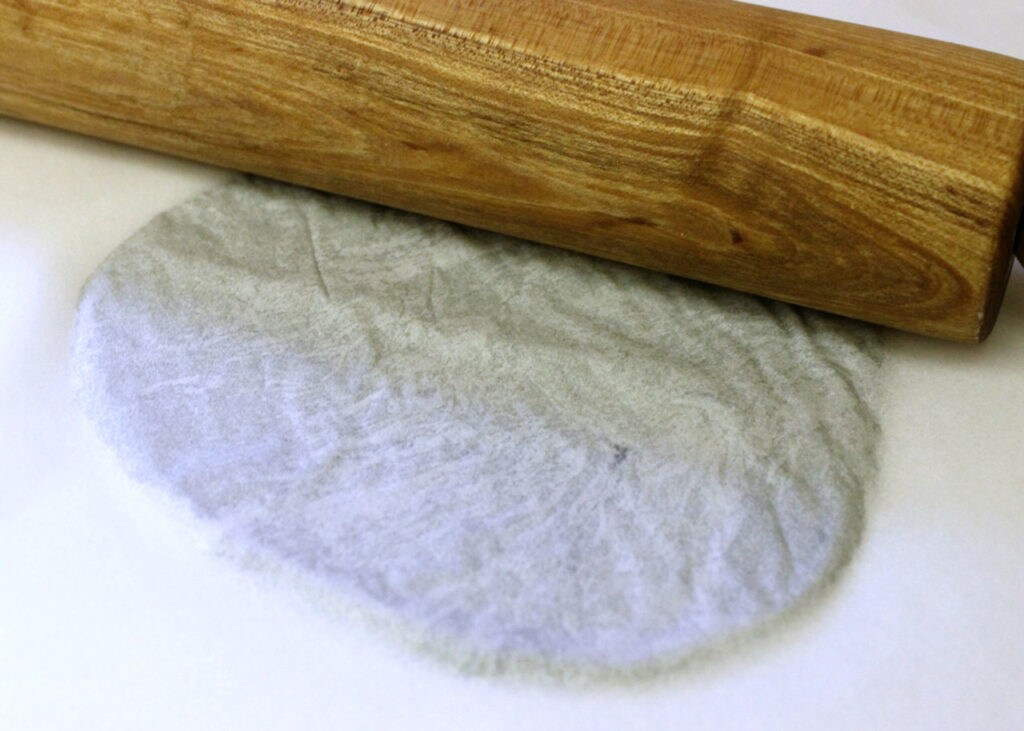 Heat a skillet over medium-high heat. Flour a surface, then roll a dough ball into an 8-inch diameter circle.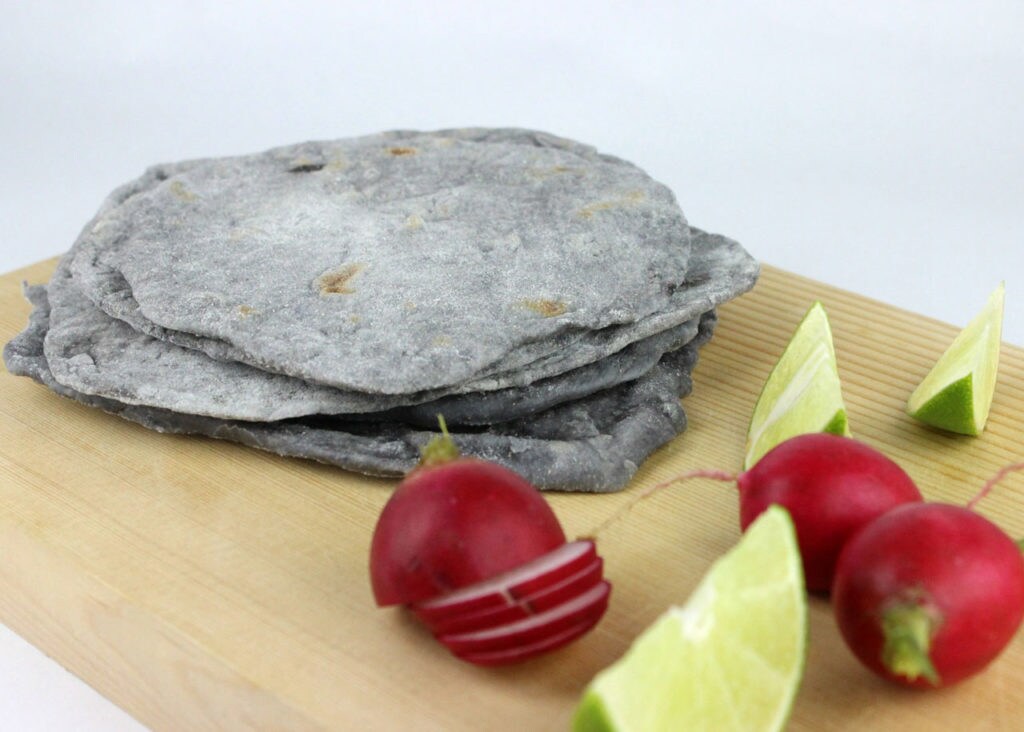 Place into the ungreased skillet and cook 30 seconds to one minute, per side. Let cool slightly. Repeat the process with the rest of the dough balls.
Fill the tortillas with chicken, guacamole, salsa, lettuce, and cheese.