Author Preeti Chhibber chats with StarWars.com about her charming new book that teaches children the ways of the Force and more.
On May 21, 1980, Star Wars: The Empire Strikes Back made its theatrical debut. To celebrate the classic film's landmark 40th anniversary, StarWars.com presents "Empire at 40," a special series of interviews, editorial features, and listicles.
The magic of a great children's book never leaves us. They take us on journeys, they challenge us, they even teach us about life. And the same can be said of the Star Wars films. A Jedi You Will Be by author Preeti Chhibber and artist Mike Deas, coming October 6, is a beautifully illustrated, engaging release for young readers that blends the power of picture books and the lessons of Star Wars. In A Jedi You Will Be, part of the year-long celebration of the 40th anniversary of Star Wars: The Empire Strikes Back, the reader has followed Luke Skywalker to Dagobah for his Jedi training; Yoda notices the reader and instructs them, as well. It's completely delightful, and to mark the kickoff of Star Wars Reads month, StarWars.com caught up with Chhibber to talk about adapting one of the saga's most mystical and educational sequences into a book for our own younglings.
StarWars.com: What I think is really great about A Jedi You Will Be is that it feels like a genuine children's book any of us might've grown up with, going from warm to spooky to inspiring, regardless of the Star Wars connection. Was that something you were trying to accomplish?
Preeti Chhibber: Definitely -- I absolutely adore picture books and part of what makes it such a compelling medium is that there's drama in the economy of its text and page count. So I wanted to get that across, for sure. And Mike Deas' illustrations are no small part of that, he's done such an incredible job pulling those emotions into the images.
StarWars.com: At the same time, it has this really smart conceit that the reader followed Luke to Dagobah, so kids will get to see Luke's training while Yoda instructs them, as well. What can you tell us about coming up with that angle and then the challenges of telling your story that way?
Preeti Chhibber: When [Disney Lucasfilm Press editor] Caitlin Kennedy approached me about the project, I think they already knew they wanted it to be from Yoda's perspective and discussing Luke's training. The challenges with having Yoda speak directly to the reader were bringing some of the more esoteric parts to a level that's appropriate for very young kids -- "Do. Or do not. There is no try," can sound quite harsh to a child. So just bring about that idea, adding on the "Do it, you can," to illustrate that it's about learning and growing and committing to the action, for example.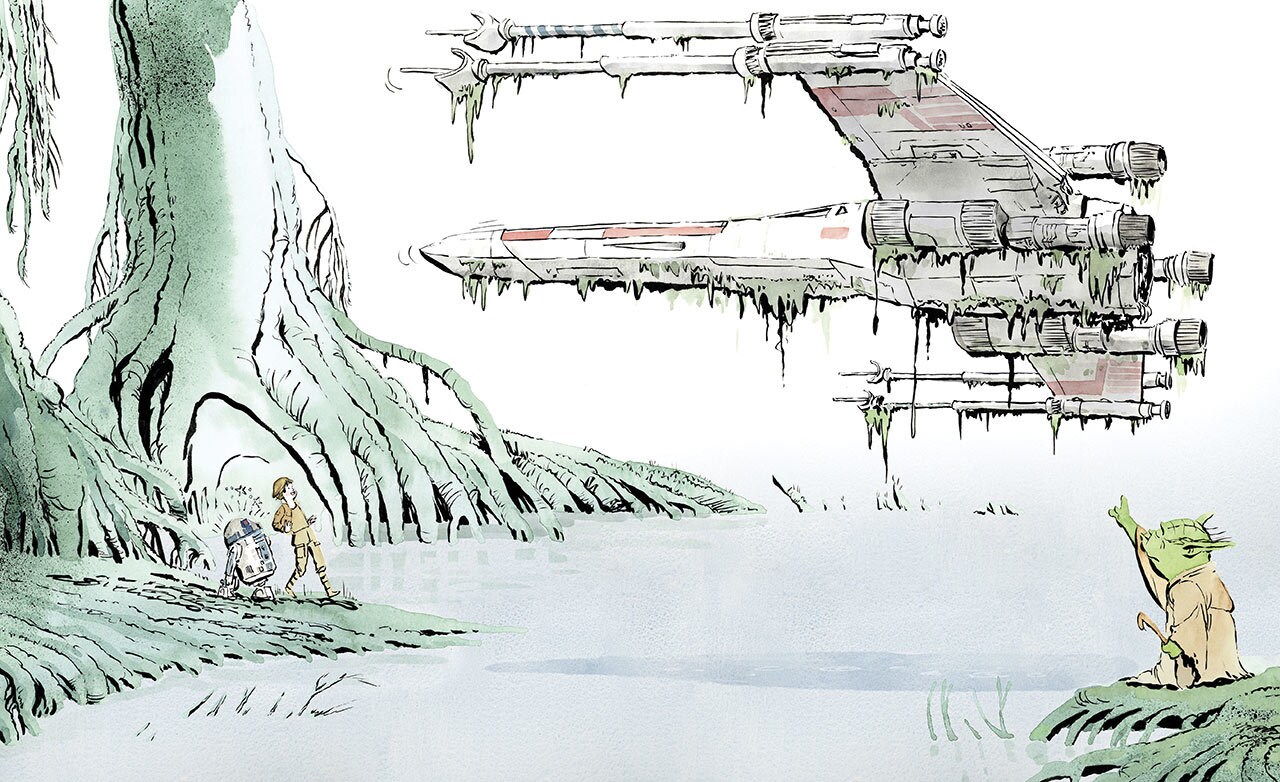 StarWars.com: The art has this beautiful watercolor, almost dreamlike quality. It really adds to the experience and again gives it this classic children's book feel.
Preeti Chhibber: I am obsessed with Mike's artwork. I think it is truly some of the best Star Wars work I've ever seen. His Yoda might be my favorite Yoda, now. He's just so cute and comforting. The colors are these gorgeous pastels that are inviting and, again, have this sense of comfort about them.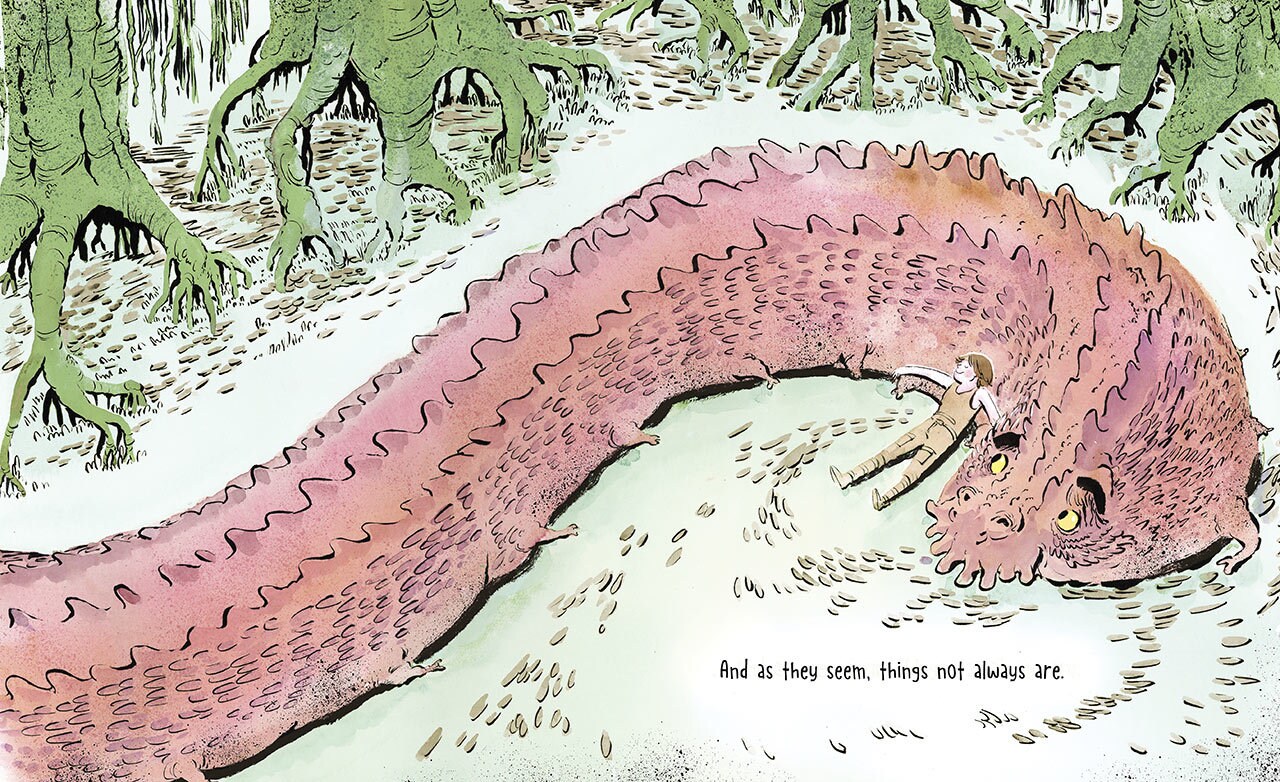 StarWars.com: There are lots of great new creatures and training scenes added. How did those come to be?
Preeti Chhibber: Mike actually answered this on Twitter! My notes in the manuscript were very much, "A creature goes here, something reptilian," or maybe, "This one might look like a quokka?" and then Mike came back with these really fun and interesting aliens.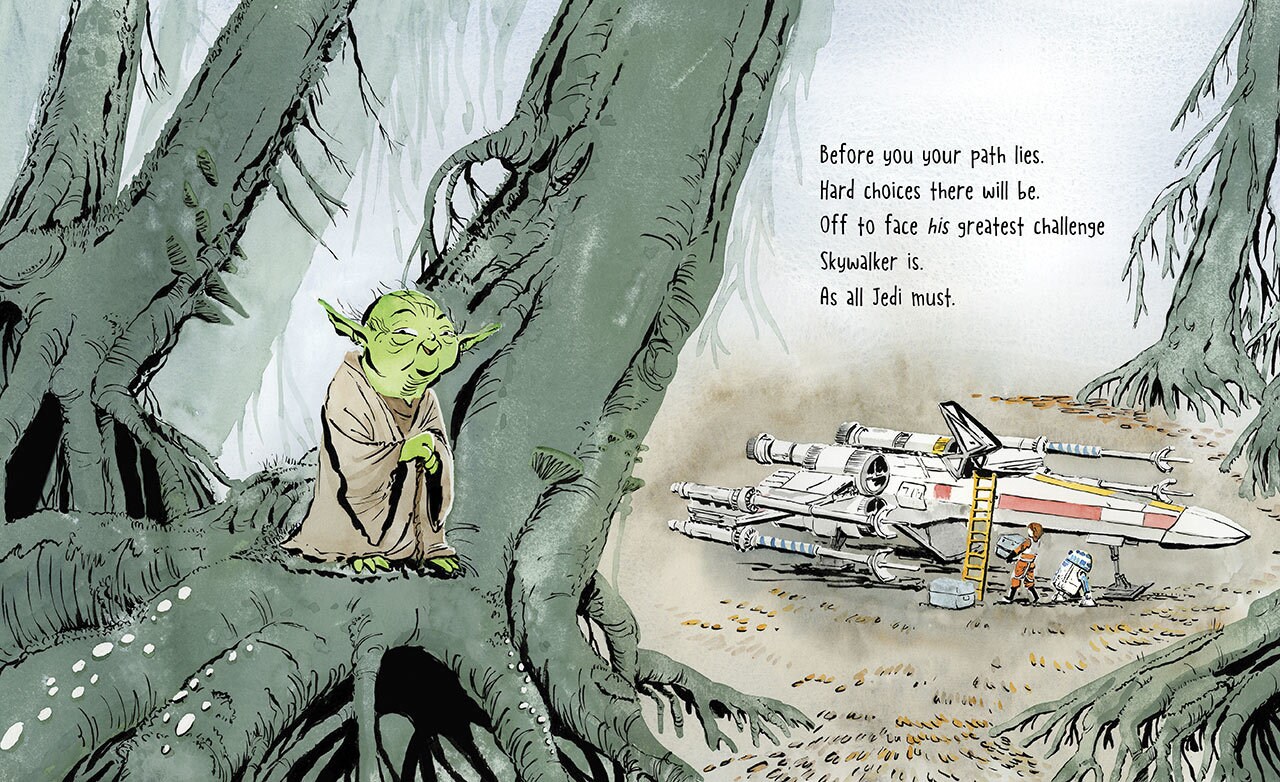 StarWars.com: Finally, what do you hope children will take away from the book?
Preeti Chhibber: What I've always loved about the Force is that it's there and connects us all and that's what I hope gets across to kids reading the book. Their impact matters, and they should be thoughtful about it.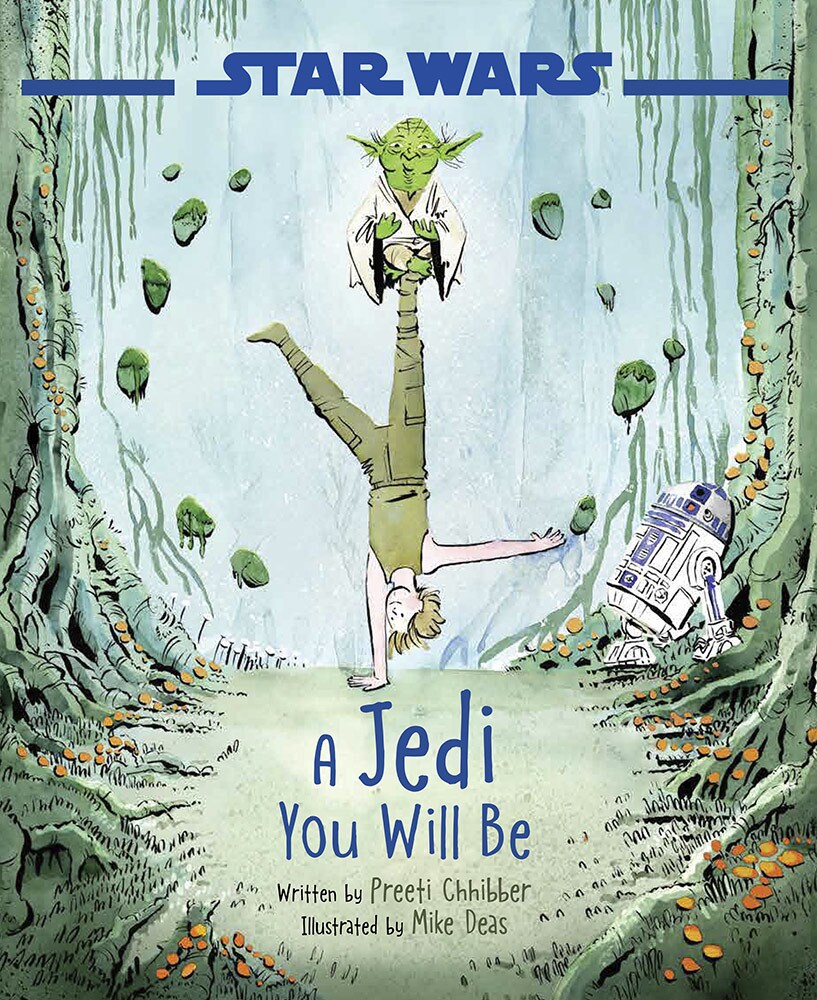 A Jedi You Will Be arrives October 6 and is available for pre-order now.
Celebrate Star Wars Reads, a month-long celebration of reading and Star Wars, all October!
Dan Brooks is Lucasfilm's senior content strategist of online, the editor of StarWars.com, and a writer. He loves Star Wars, ELO, and the New York Rangers, Jets, and Yankees. Follow him on Twitter @dan_brooks where he rants about all these things.
Site tags: #StarWarsBlog, #ESB40