Discover new and upcoming action figures, T-shirts, and collectibles celebrating the 40th anniversary of Star Wars: The Empire Strikes Back!
On May 21, 1980, Star Wars: The Empire Strikes Back made its theatrical debut. To celebrate the classic film's landmark 40th anniversary, StarWars.com presents "Empire at 40," a special series of interviews, editorial features, and listicles.
Hello, what have we here?
Why, it's galaxy of action figures, collectibles, apparel, and more commemorating the 40th anniversary of Star Wars: The Empire Strikes Back! If you love of Empire, or know someone who does, here are some new and upcoming items you might want to check out -- no hyperspace travel required.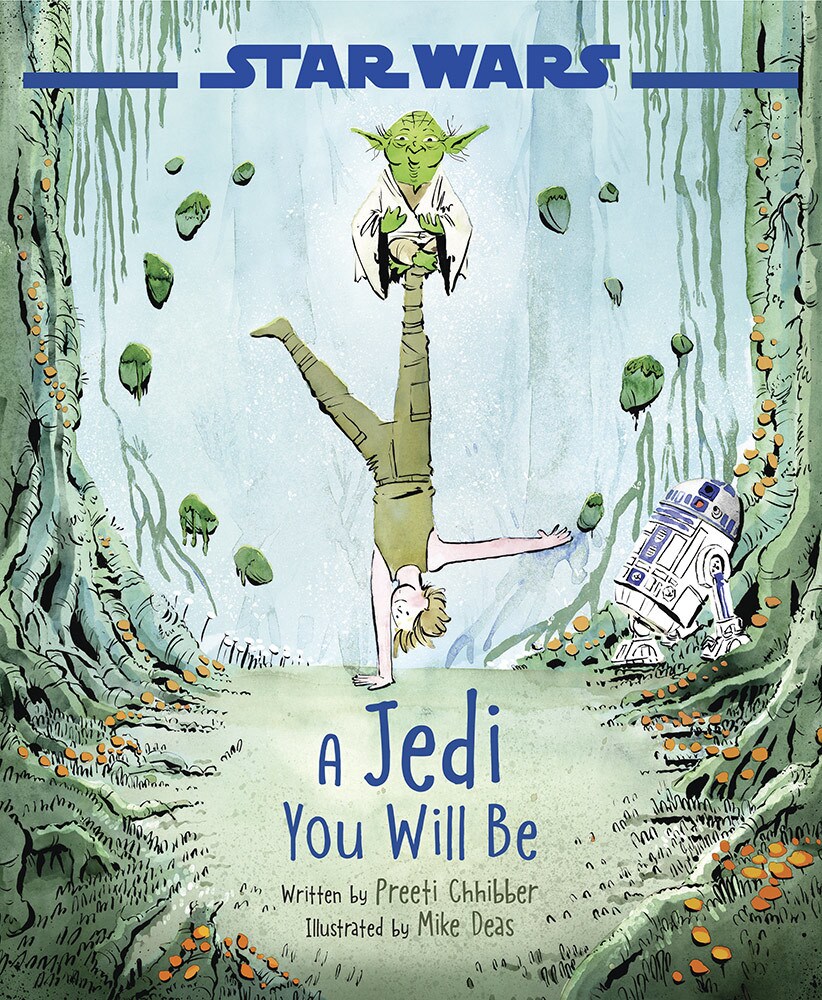 Disney-Lucasfilm Press's Charming A Jedi, You Will Be
Perfect for your Padawans, Preeti Chhibber's A Jedi, You Will Be is a hilarious and stylized picture book narrated by none other than Yoda, as he teaches the ways of the Force. It releases on October 6, 2020, and you can pre-order it now.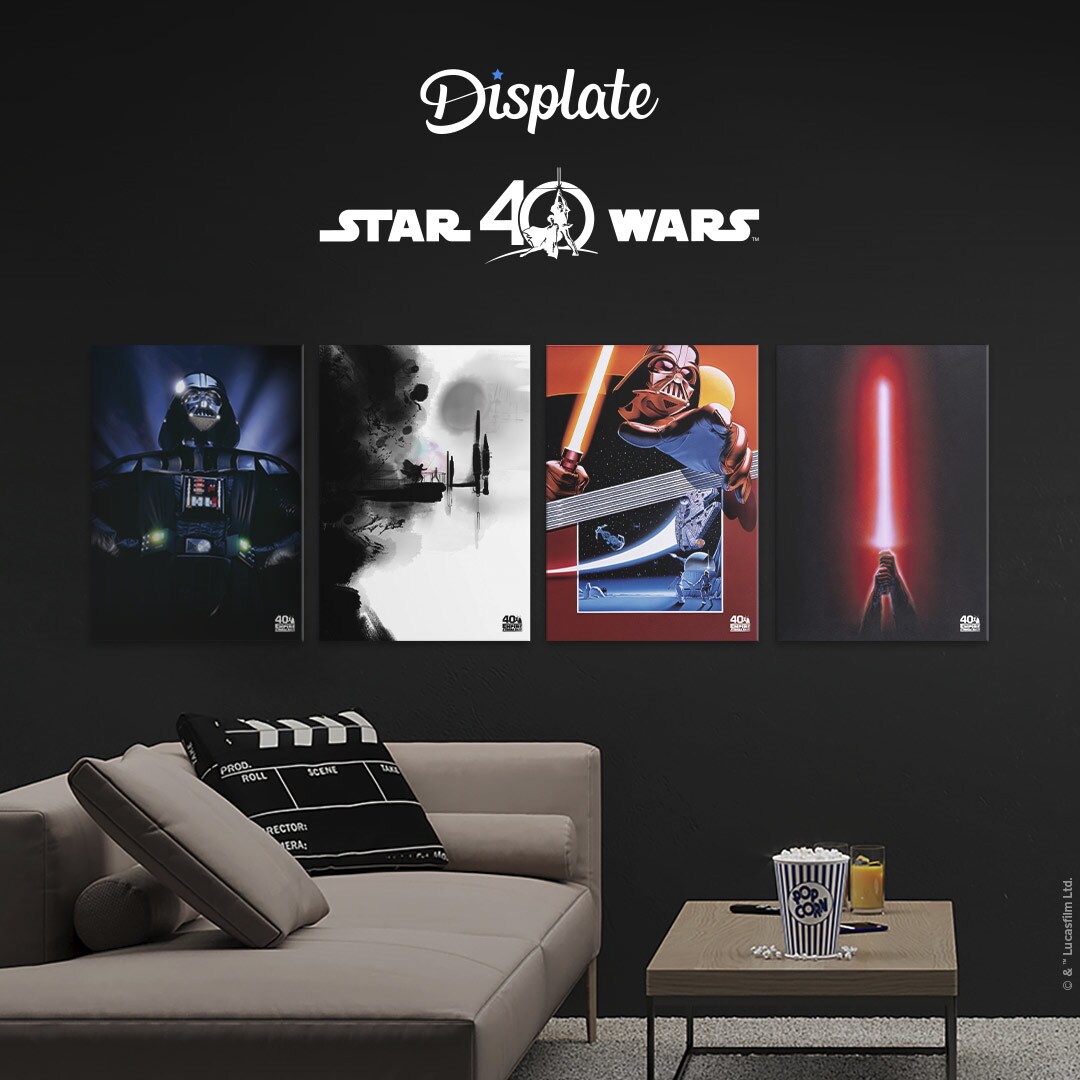 Displate's Striking Empire Metal Wall Art
Looking for new Star Wars art to display at home? Found some, you have! Displate, maker of stunning metal wall art, offers a 40th anniversary Empire line featuring both vintage and new paintings.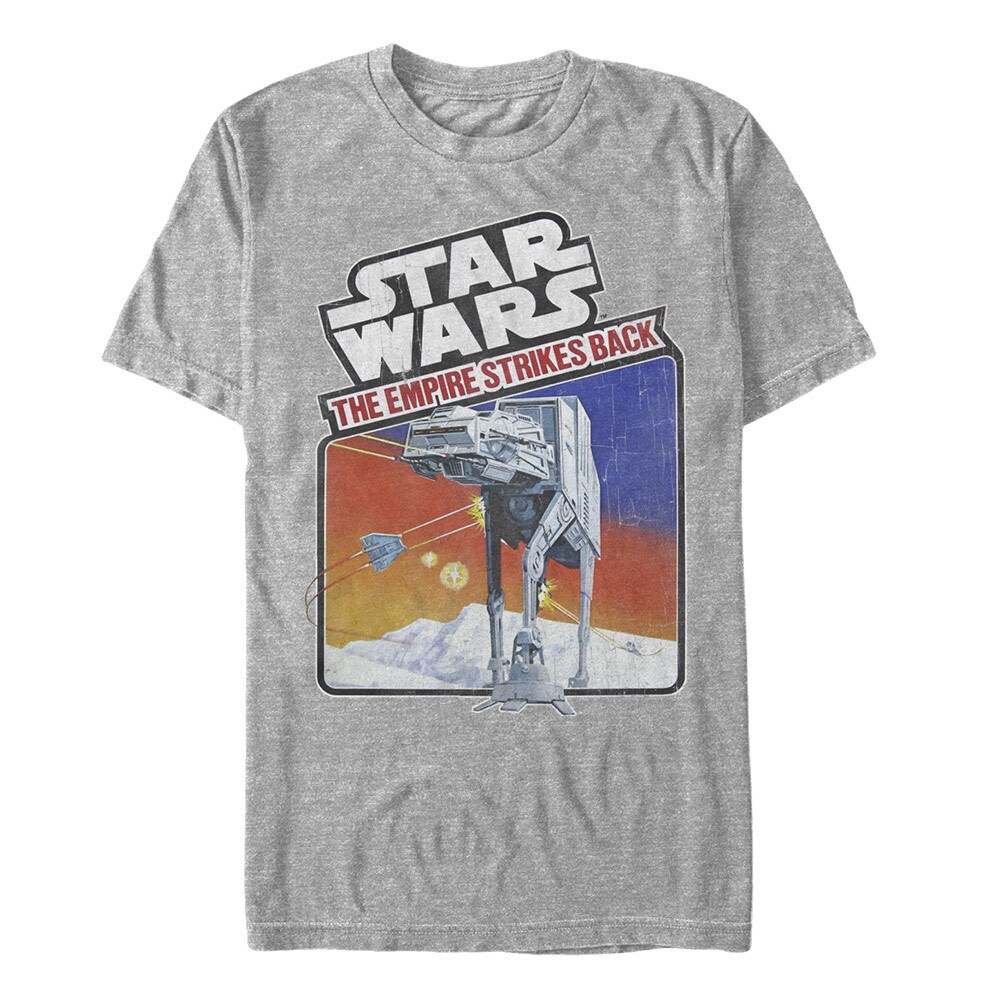 Fifth Sun's Most Impressive Empire T-Shirts
Featuring both retro and modern designs, from the classic logo to vintage art, Fifth Sun's Empire-themed tees celebrate Episode V with style.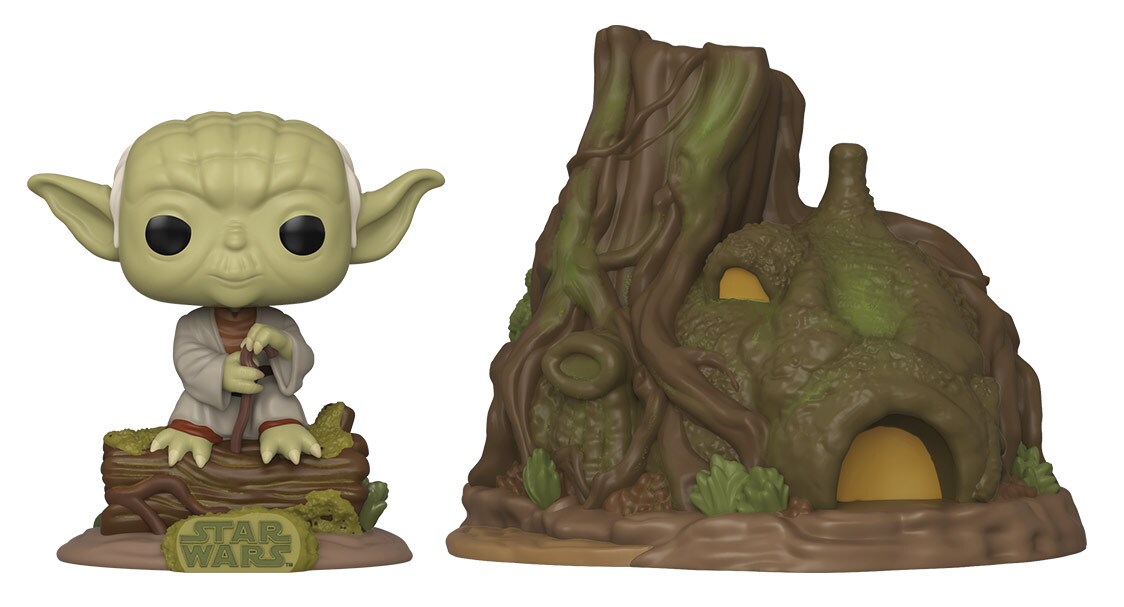 Funko's Super-Fun Empire Pop! Figures
For Funko fanatics, there's a special 40th anniversary Empire series featuring figures in the adorable Pop! tradition, from Luke Skywalker with Yoda to Han Solo in carbonite.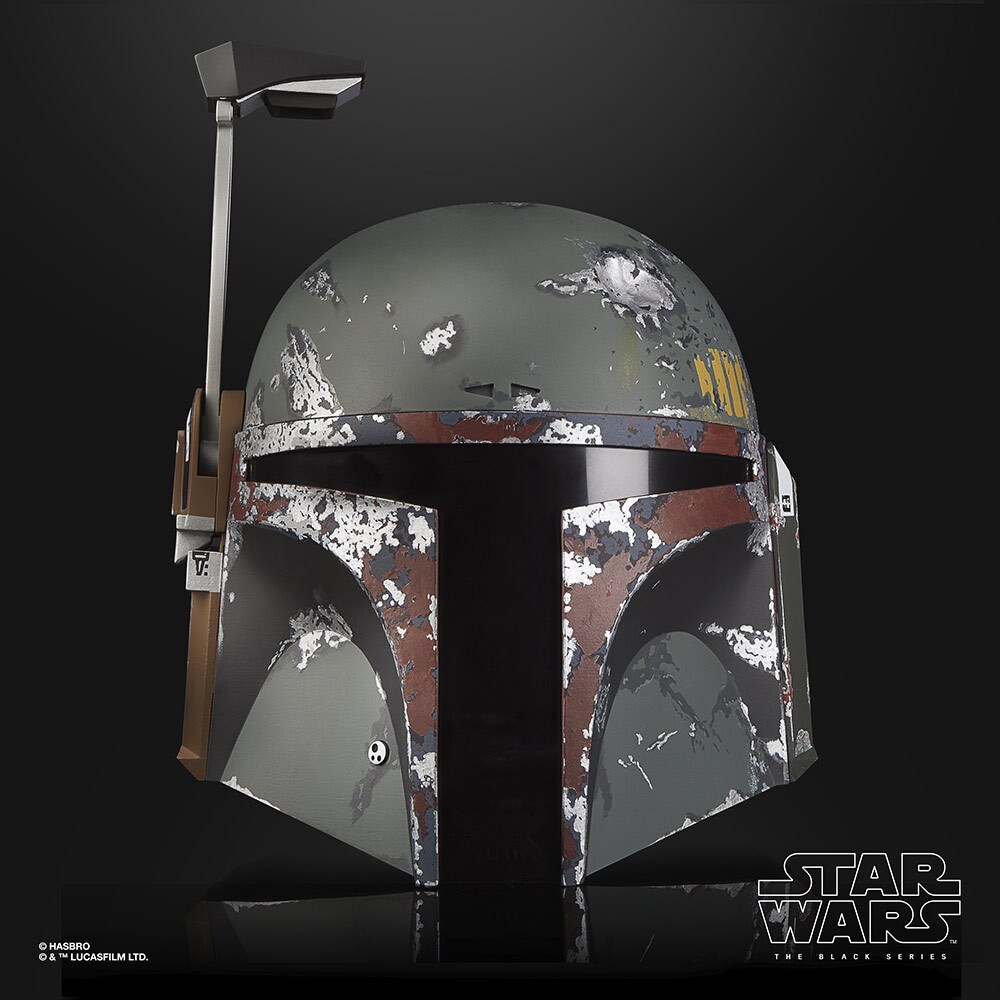 Hasbro's Highly-Detailed Black Series Empire Figures, Boba Fett Premium Helmet, and More
The toy-and-collectible masters at Hasbro have released an incredible 6-inch Black Series Empire line including Princess Leia Organa, Yoda (complete with a snake, just like the original Kenner toy), and more. In addition, there's the Black Series Boba Fett Premium Helmet, featuring electronic lights, articulated range-finder with illuminated heads-up display, and movie-accurate deco, perfect for aspiring bounty hunters everywhere. You can also look for other special offerings from Hasbro, including the Black Series Imperial Probe Droid Deluxe figure, and the Black Series Snowspeeder (with Dak!), coming July 12, 2020, and available for pre-order.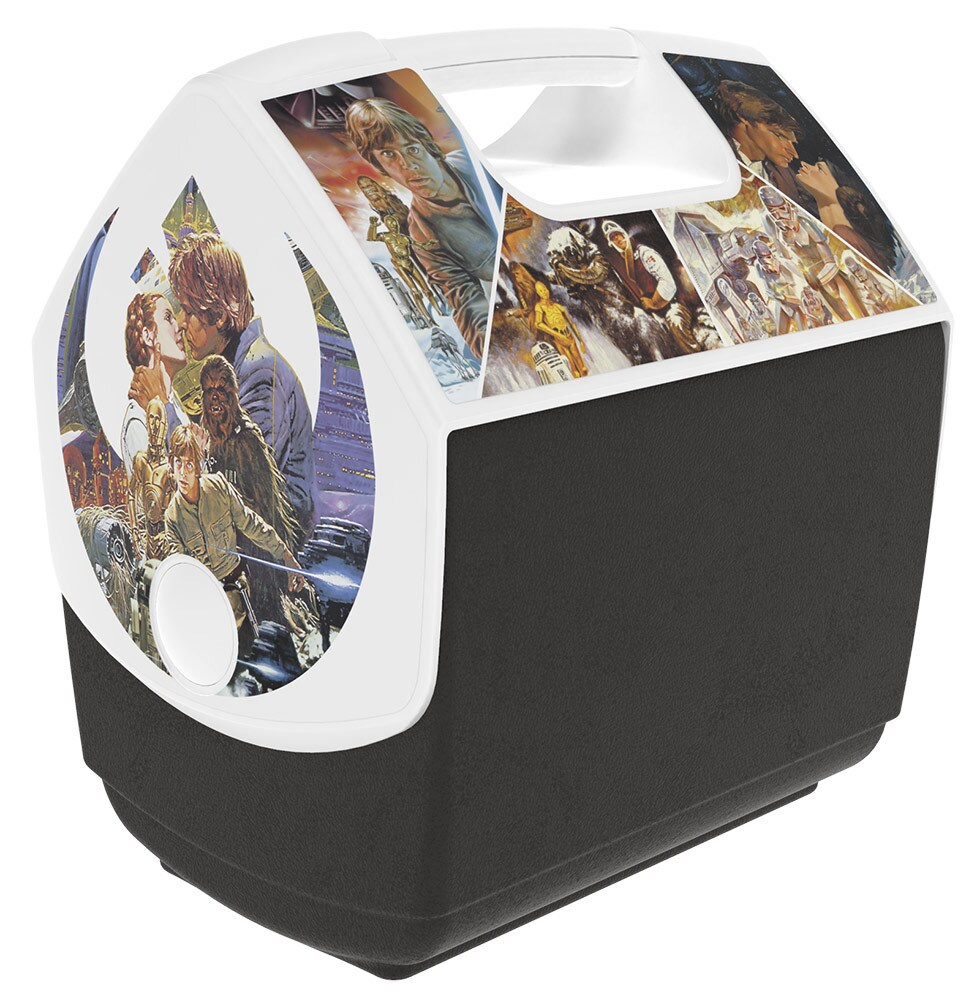 Igloo's Cool Empire Cooler
Just in time for summer, Igloo's Empire cooler will keep your food and beverage colder than carbonite. Look for it starting May 21, 2020, on IglooCoolers.com.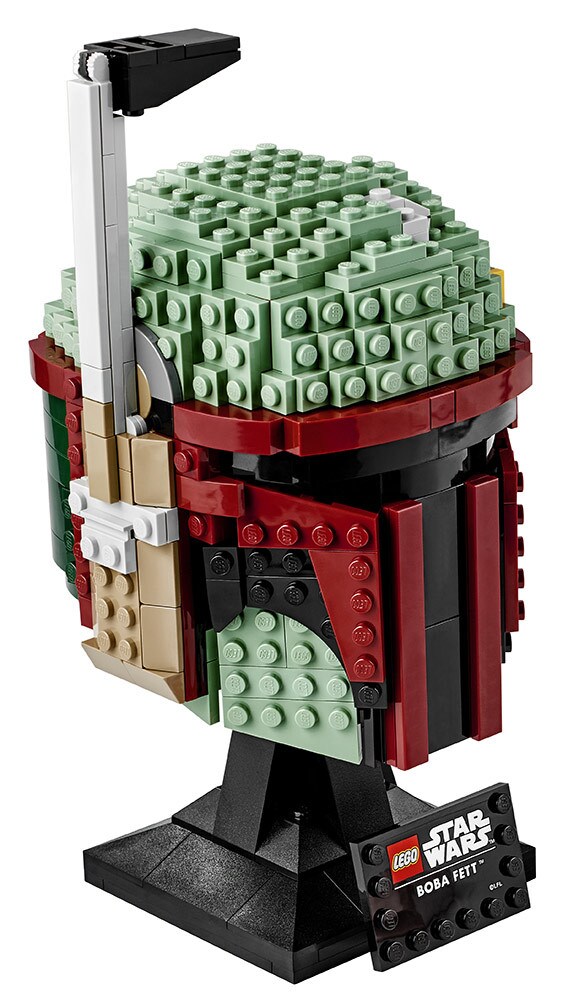 LEGO's Bricktastic Helmets, Including Boba Fett and More
Both handsome display pieces and fun builds, these LEGO helmets of Boba Fett, Stormtrooper, and TIE Fighter Pilot are sure to appeal to fans of the bad guys.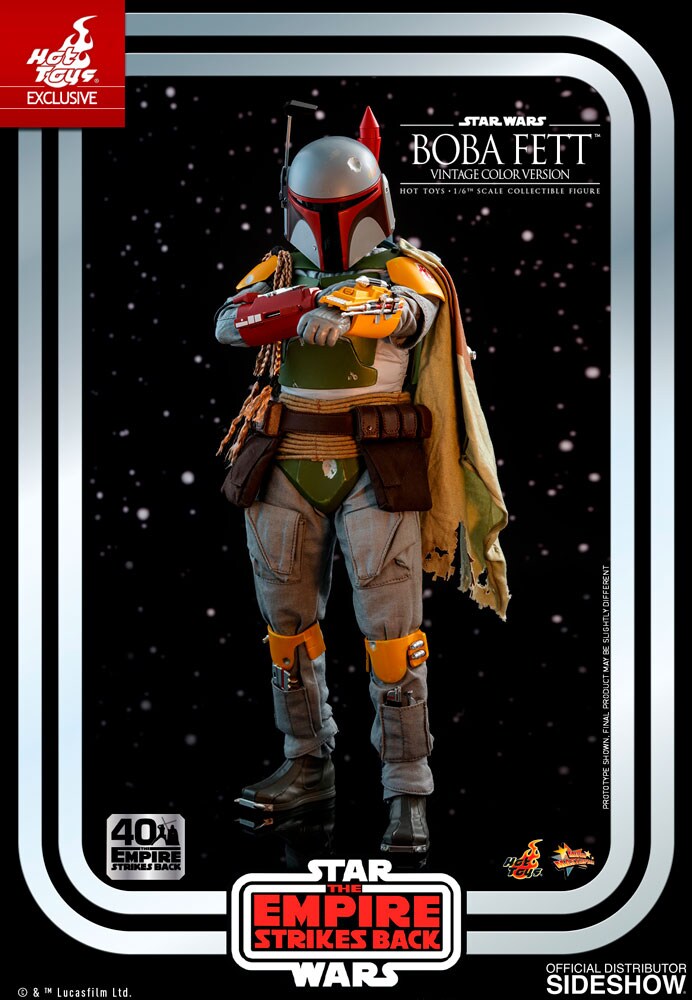 Sideshow's Incredible Sixth Scale Vintage Color Boba Fett
Made just for Empire's 40th anniversary, Sideshow is releasing a stunning sixth scale Boba Fett in a color deco based on the original toy. Fett fans, get ready: this figure is estimated to arrive from July-September 2020 and is available for pre-order now.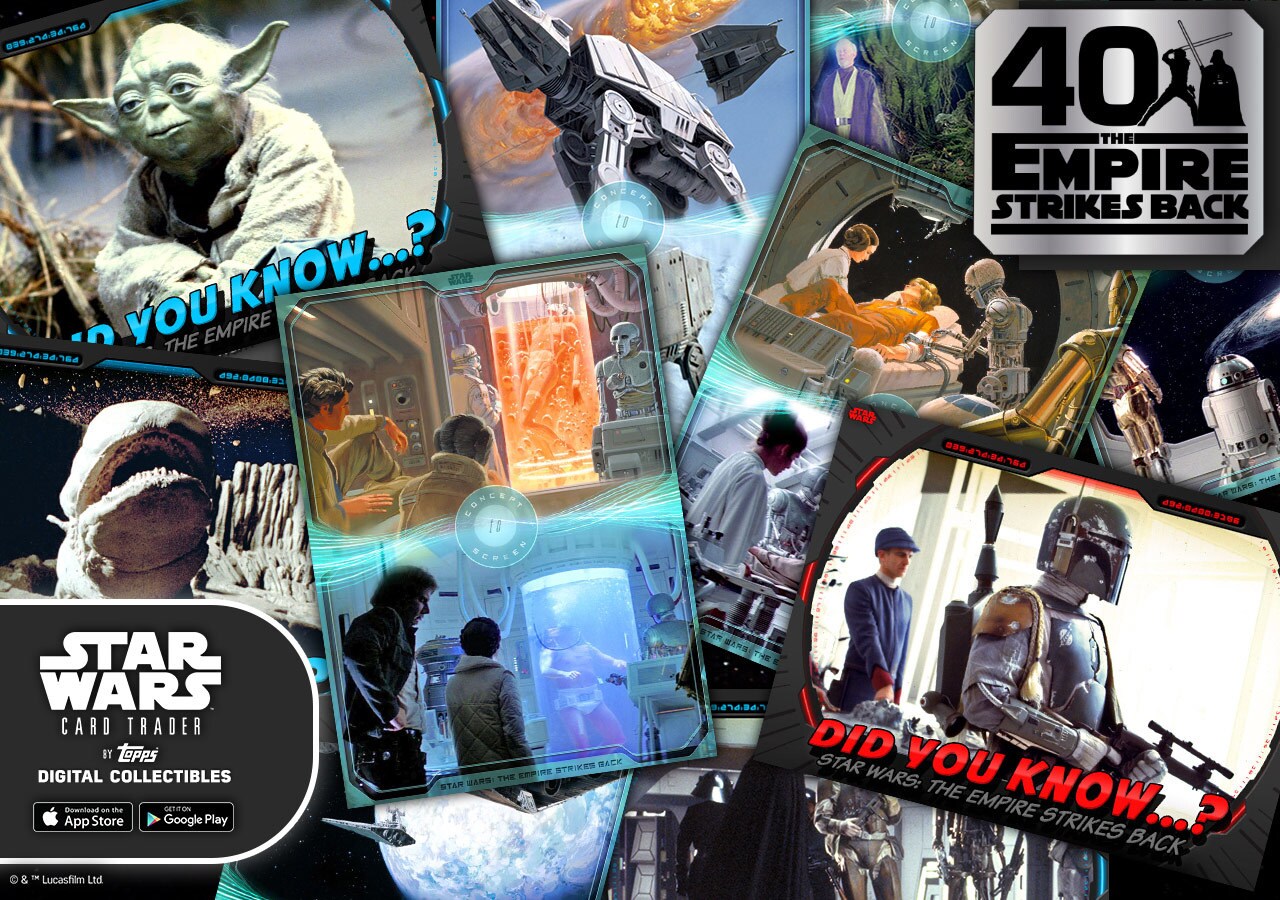 Topps's Exciting Empire "Watch Party" Digital Collectibles
Longtime purveyors of cool and collectible Star Wars cards, Topps has something special planned for Empire's 40th anniversary on May 21, 2020: Download the Star Wars: Card Trader app, watch Empire at home at 5 p.m. ET and follow along in-app with a live group chat, and collect new cards released in real-time that coincide with the events of the film! And if you can't watch along, fear not -- the cards will still be available later in post-Watch Party Packs!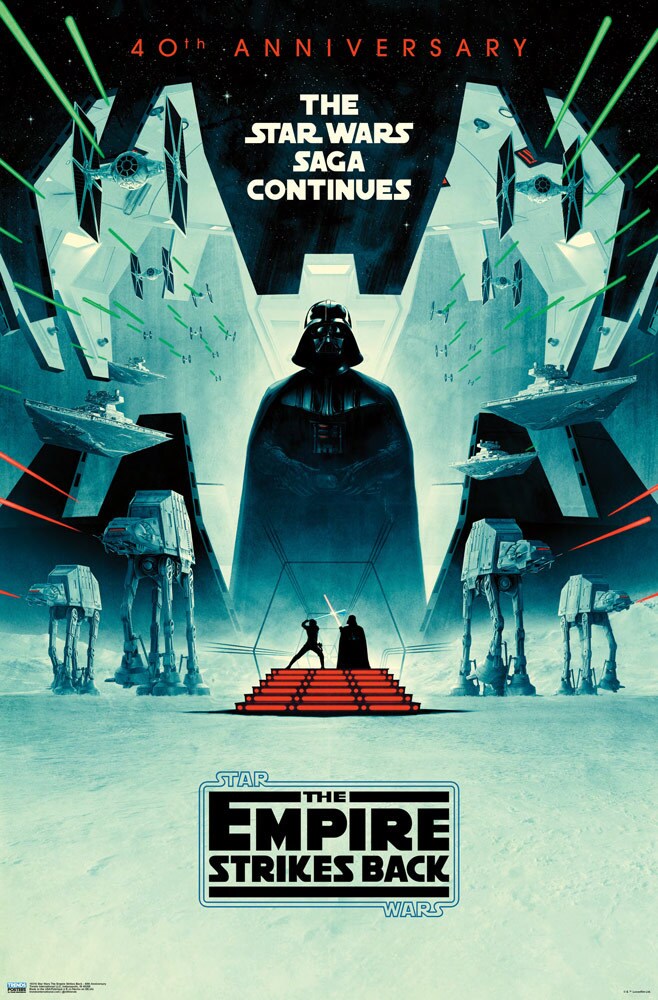 Trends's Gorgeous 40th Anniversary Empire Poster
A surprise release on the day of Empire's 's 40th anniversary, this beautiful poster by artist Matt Ferguson is a powerful tribute to Episode V.