Powerful and petite, the charming new collection of delicate jewelry proves that size matters not.
A glittering Death Star dangles from a delicate chain. The symbol of the underground Rebel Alliance shines bright for everyone to see. The two pieces, symbolic of the Empire's rule and the freedom fighters who opposed the regime, are part of an eye-catching Star Wars jewelry collaboration from Girls Crew that highlights and celebrates the saga's delightful contrasts with tiny pieces that make a big statement. To quote Ahsoka Tano, "You don't have to look tough to be tough."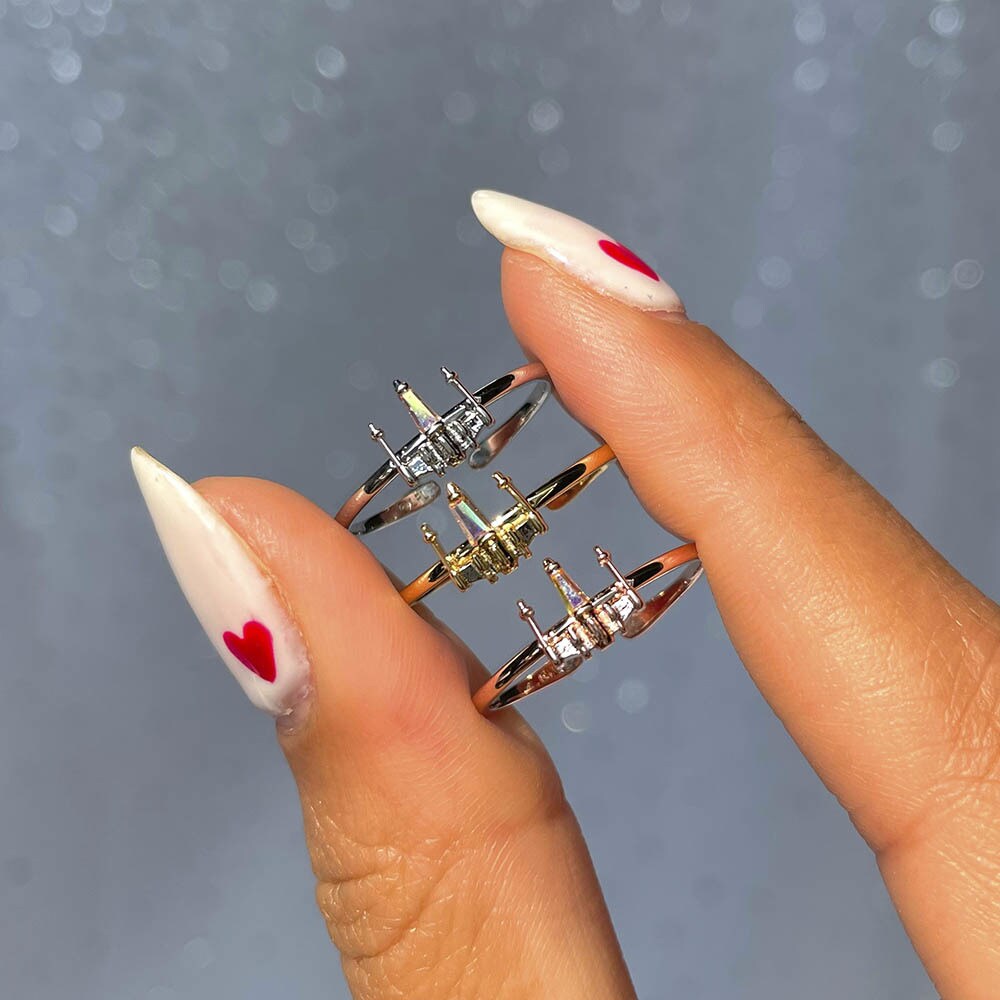 StarWars.com recently sat down with Jina Chang, the founder and CEO of Girls Crew and a lifelong Star Wars devotee, to learn all about her history as a fan; the challenges of fitting amazing detail on petite pendants, rings, and earrings; the stunning new pieces in the collection, and more!
StarWars.com: How and when did you become a Star Wars fan?
Jina Chang: I have always been a Star Wars fan, since I was young, because my dad was a huge fan of the saga. I remember him watching the original trilogy and me being right next to him on the couch. As soon as the introduction started and [I heard] the scoring of John Williams, I was transported to a galaxy far, far away.
As I got older, I became more of a casual fan, and reconnected with Star Wars through The Mandalorian. After watching the series, it brought back my childhood excitement. It had me diving back into all of the movies, old and new!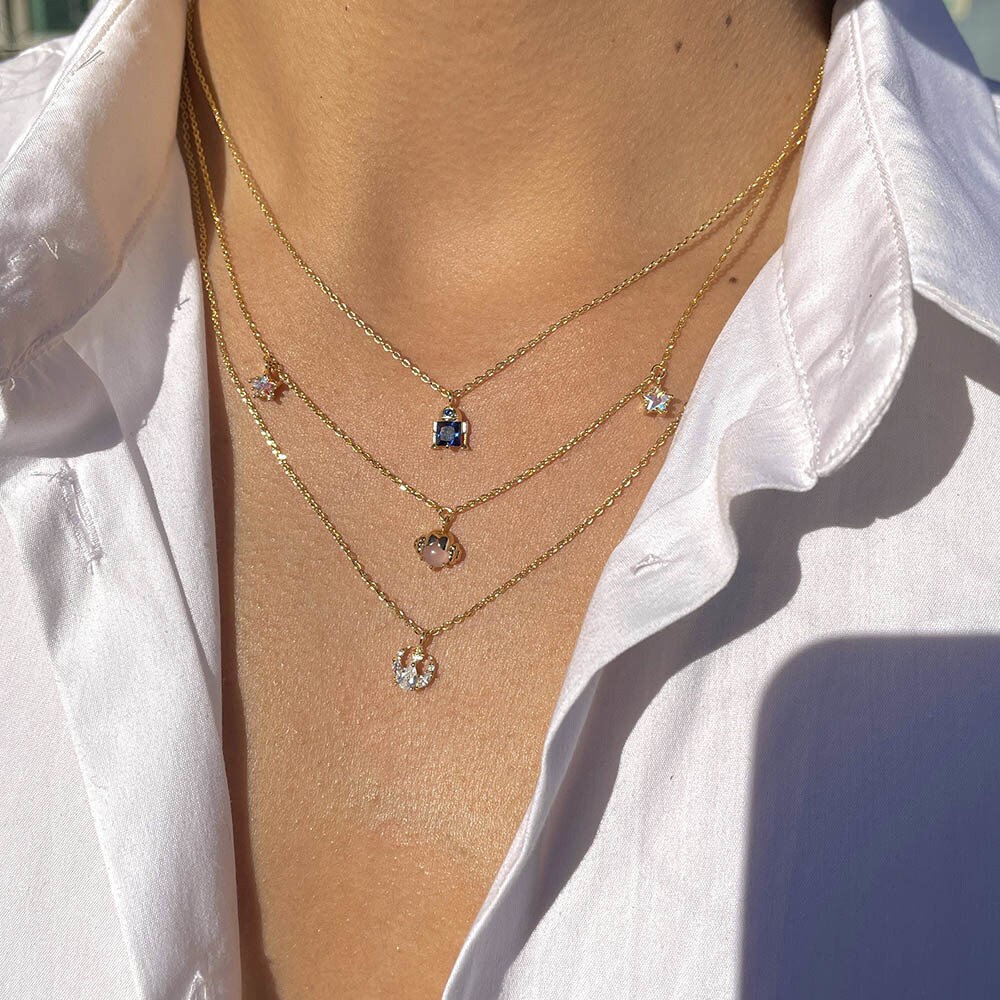 StarWars.com: What is it about the galaxy far, far away that inspires you?
Jina Chang: It has got to be the characters. Every character -- from Luke to Rey -- is iconic, different, and relatable. They each carved out their own path, bold and confident in who they wanted to be. It really resonates with me and inspires me to be bold and confident both personally and professionally.
StarWars.com: Did you ever have a "pinch me, I'm dreaming" moment when working on the designs?
Jina Chang: The whole process from start to finish was a never-ending "pinch me, I'm dreaming" moment. Being able to work with the Lucasfilm team on this amazing collaboration was a dream come true. It was so rewarding to be able to bring to life some of my favorite on-screen characters.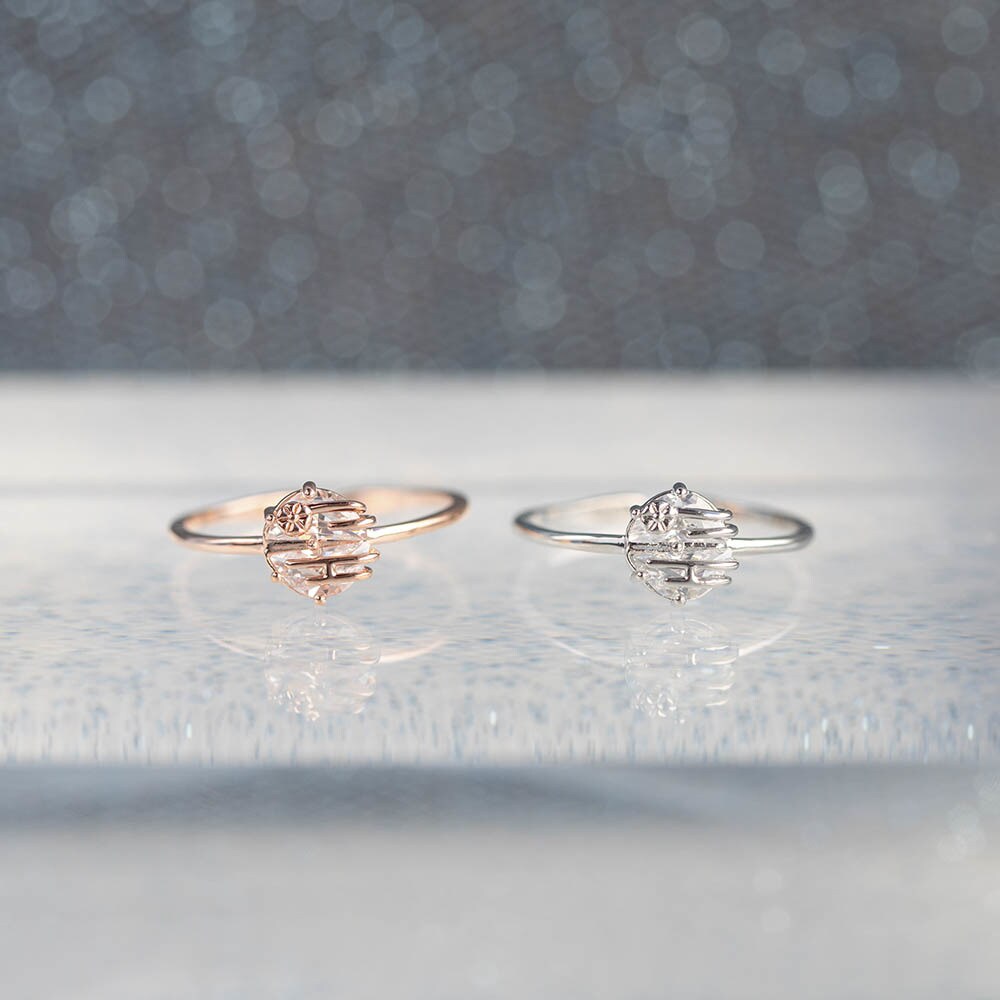 StarWars.com: Were there any challenges?
Jina Chang: I would say that the most challenging aspect is being able to capture all of the details of each character on such a small palette. Our mission at Girls Crew is creating designs that push boundaries and break trends by providing our customers with the most playful, dainty, and imaginative jewelry, so Star Wars was the perfect partner.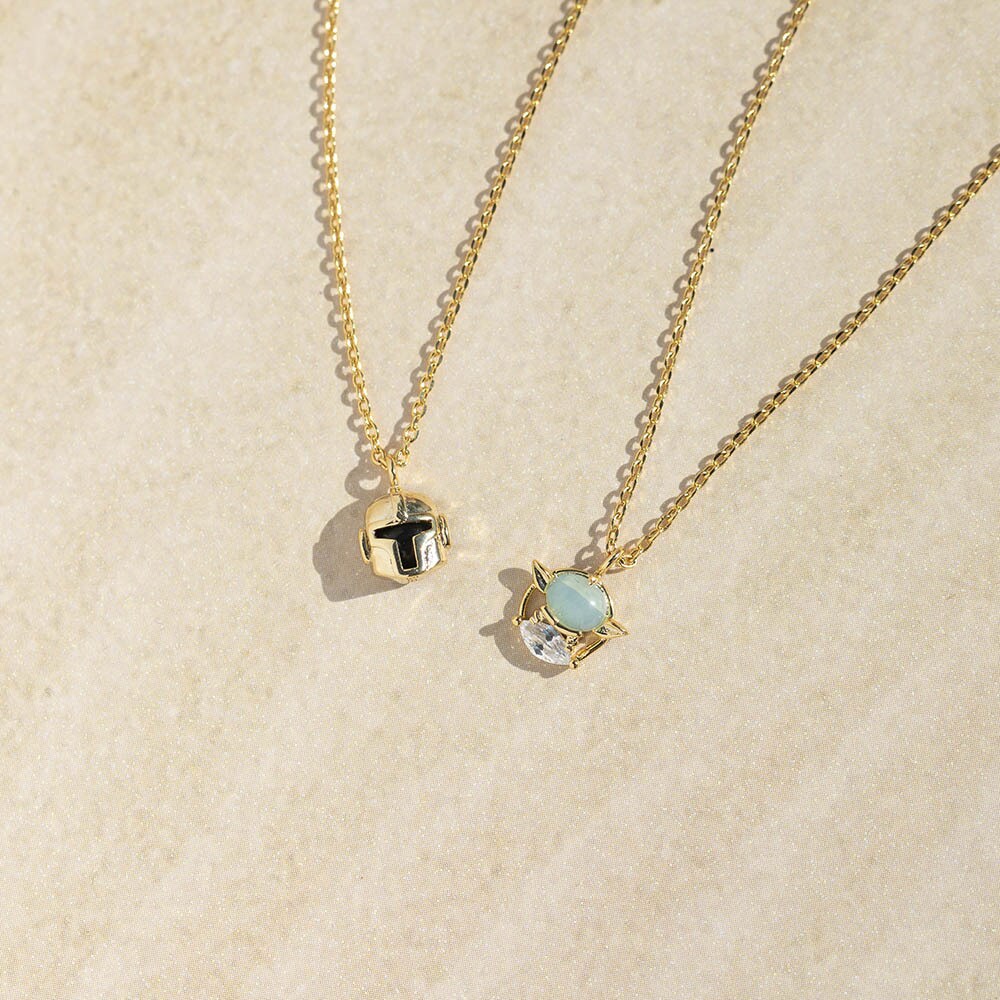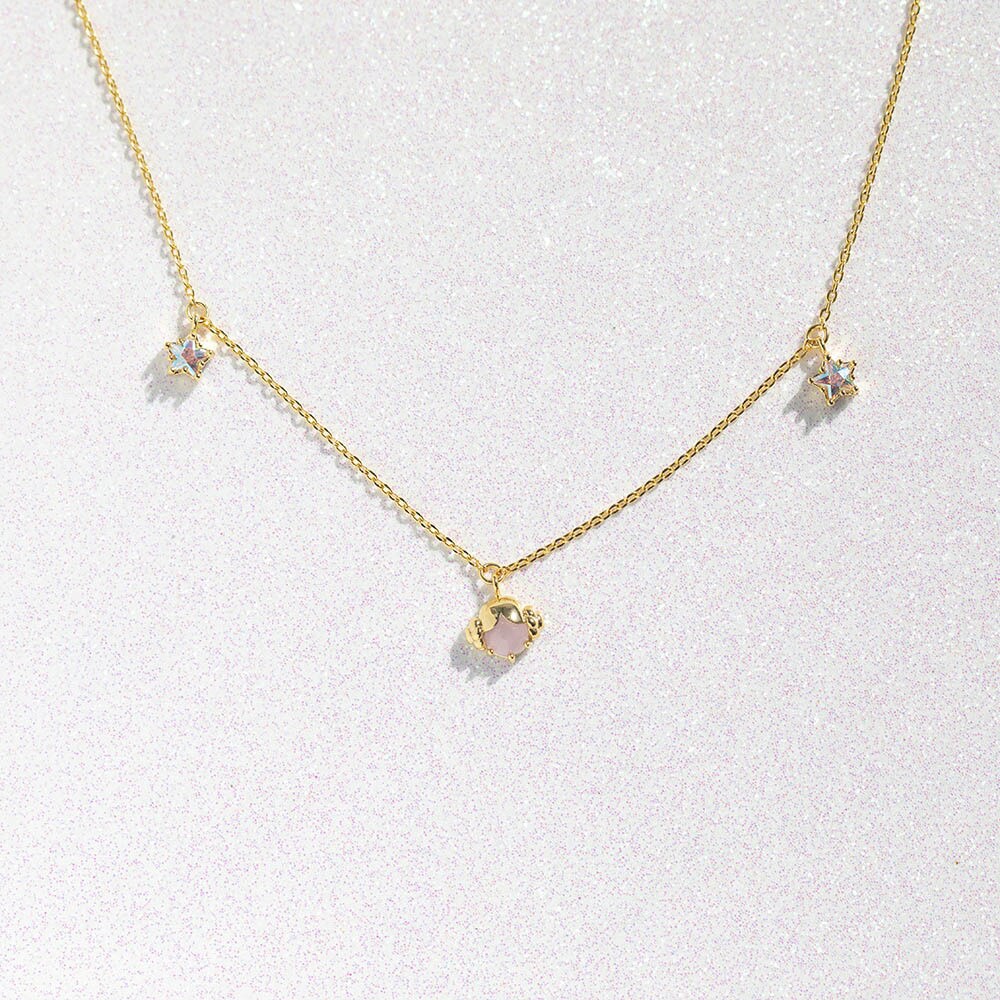 StarWars.com: The collection's description says that something can be both "cute and bold" and "feminine and strong." Do you feel that Star Wars also fits that statement?
Jina Chang: Throughout the Star Wars saga and the newer series that have launched, we are introduced to and fall in love with characters who represent the dichotomy of these statements. Grogu is a perfect example of a character who is not only cute but also bold during his adventures with the Mandalorian. Female characters such as Princess Leia, Padmé Amidala, Rey, and many more all embody femininity while also remaining strong in the most crucial and decisive moments.
I personally admire how the Star Wars franchise has always and continues to allow their characters to bridge the gap between such a range of opposing character traits, which is why I wanted to launch a collection that perfectly encompasses this aspect of Star Wars.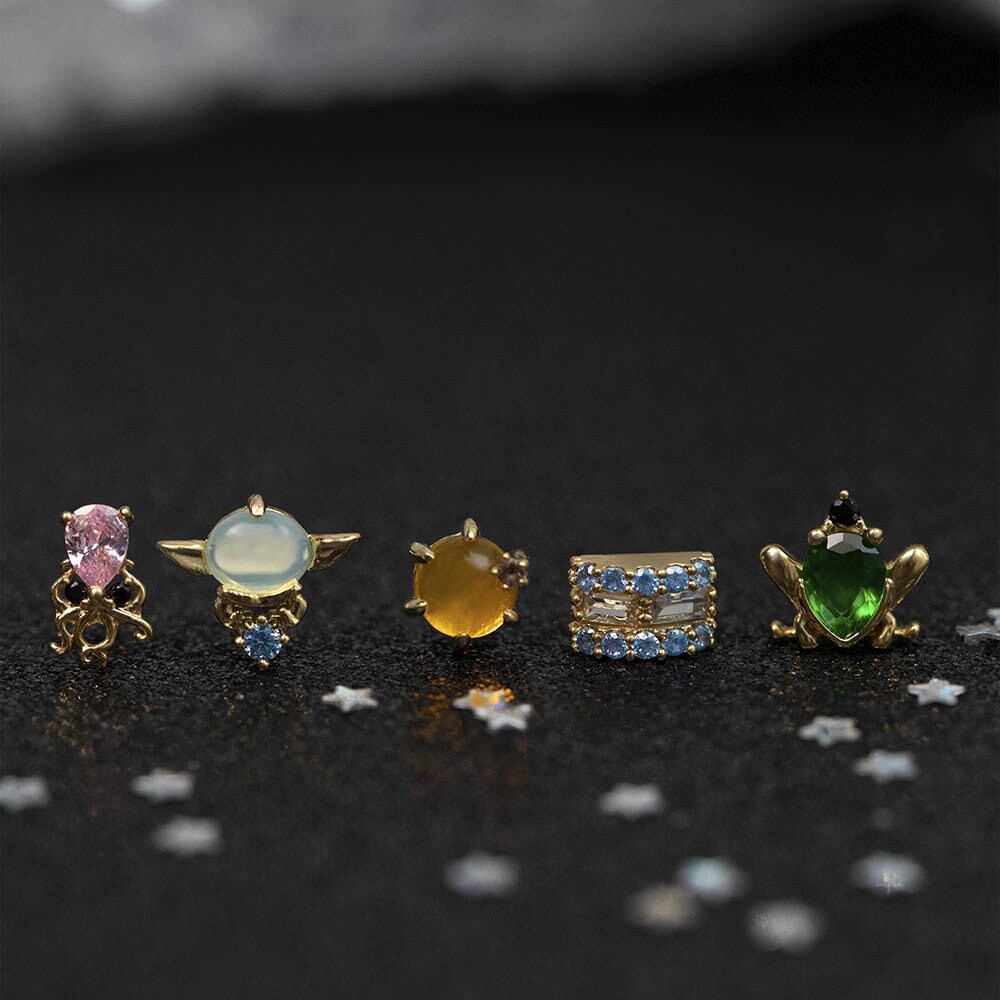 StarWars.com: Can you tell us about naming the Grogu "Snacky Snacks" earring set? (Because that's adorable!)
Jina Chang: When The Mandalorian first released, Grogu took the internet and world by storm. I thought he was so cute, and I definitely bought into the Grogu hype! Although he never really spoke, he provided moments of comedic relief during the scenes with him chowing down on his various favorite snacks. For me, these were some of his most memorable moments, and I knew that I had to create a stud set based on these scenes!
Even though there is so much mystery and power associated with Grogu, he is still so charming and lovable. When naming this set, my team and I tried to imagine what he would call it, and "snacky snacks" just seemed like the obvious choice.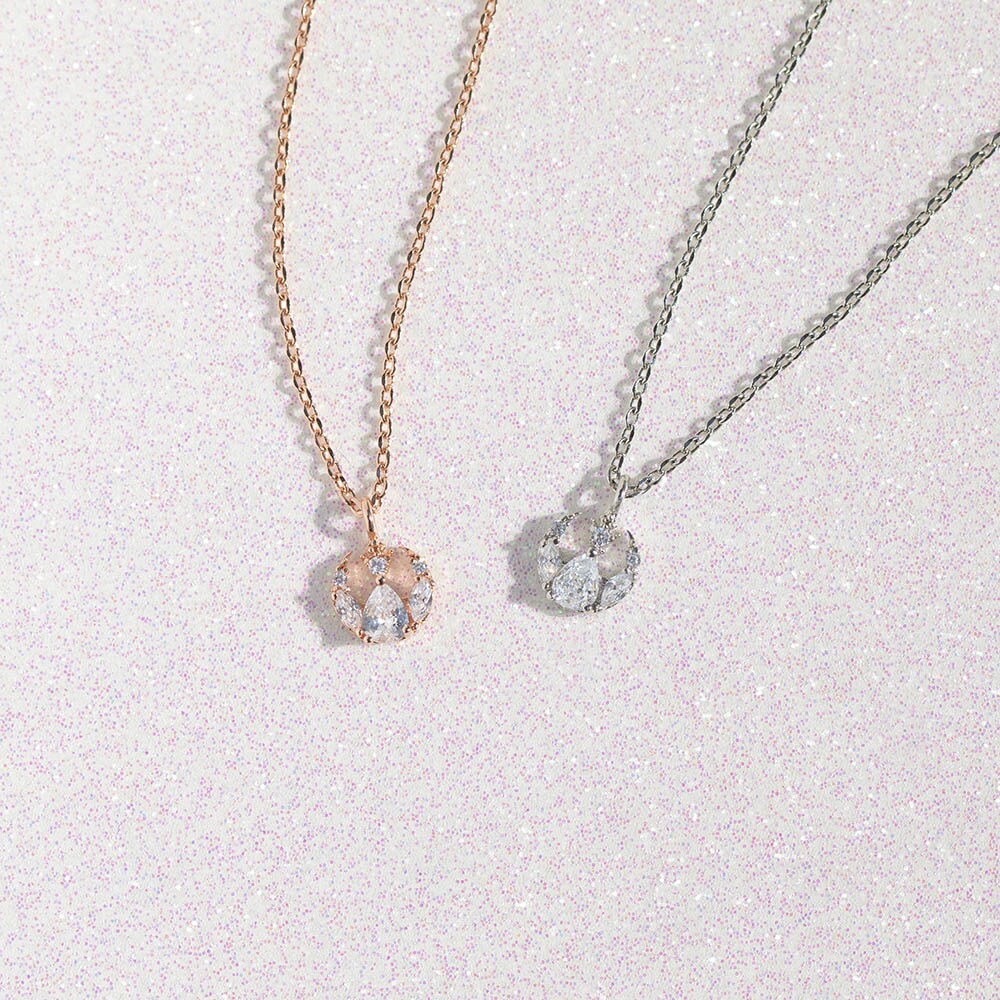 StarWars.com: What has the response to the collaboration been like?
Jina Chang: The response to the Star Wars collection has been so amazing, so far, and we are extremely grateful for everyone's support. All of the comments and feedback have been positive, and everyone's reaction to the launch was surprise and admiration for the collection. They were so impressed on how we translated the characters into our jewelry.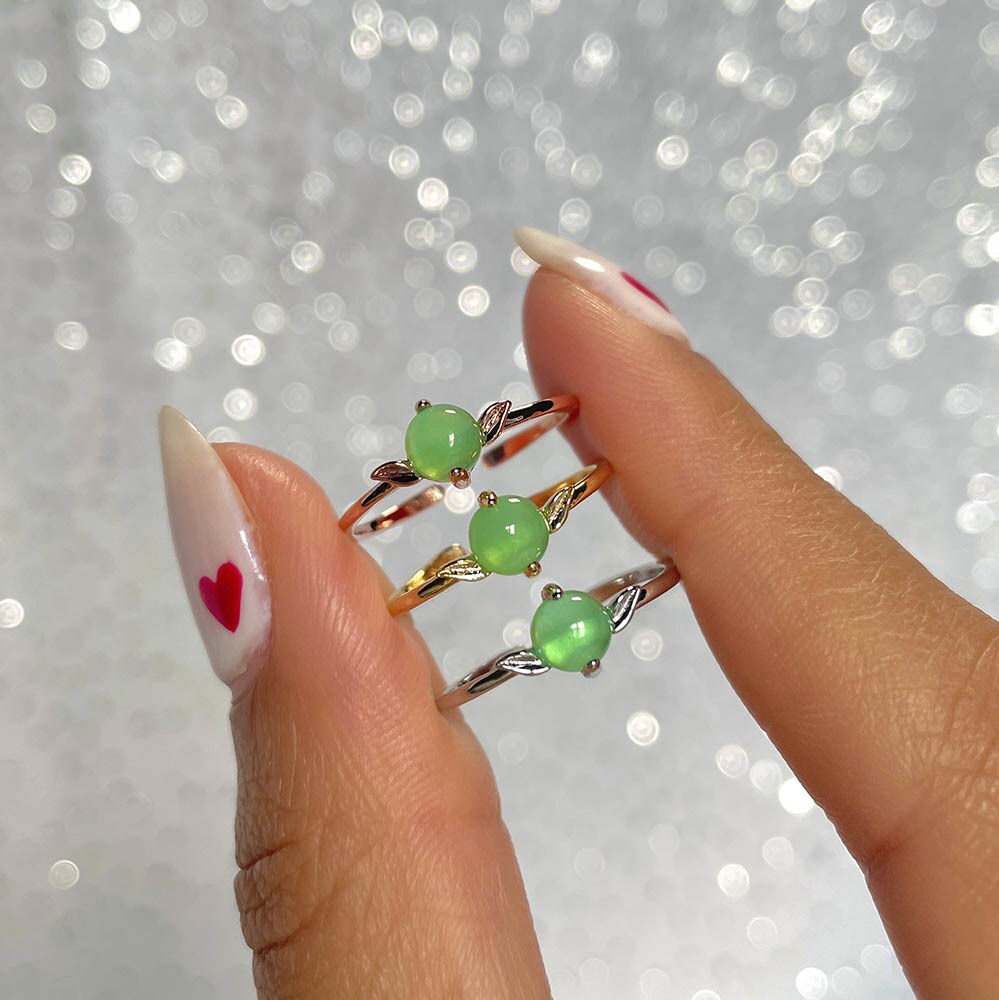 StarWars.com: What can we expect in the newest Star Wars x Girls Crew collection?
Jina Chang: The Star Wars fans loved the initial launch but wanted more! So, in response, we wanted to release a selection of those characters in rings and necklaces ranging from the iconic starships to the lovable duo, Mando and Grogu.
I can't wait to see how each Star Wars fan will style this new release. Maybe I'll see some recreating their favorite moments with these pieces, because that's what I'll definitely be doing.
Star Wars x Girls Crew is available online now!