No one can repel romantic deliciousness of this magnitude.
On February 14, what better way to show your sweetheart that you care than by presenting them with the Death Star plans. You won't have to go to much trouble to get these, just print them out and place them onto a candy heart-shaped box.
The big reveal isn't the thermal exhaust port, but the chocolates inside that are shaped like tiny delicious Death Stars. That's no moon, but it is delicious!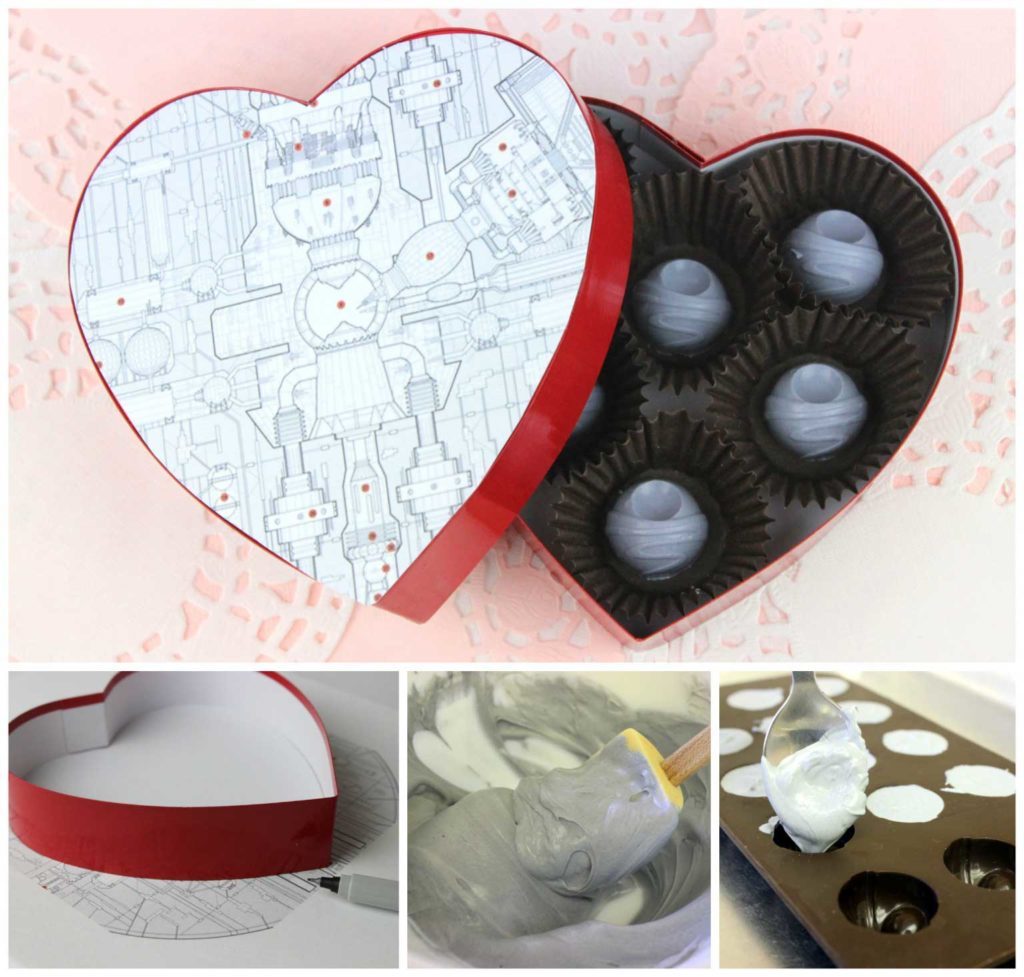 Death Star Valentine's Day Chocolates
You'll need:
5-inch heart box
Half-sphere silicone chocolate mold
Candy cups
Ingredients:
5 ounces white chocolate
Black food gel dye
Cut out the Death Star plans into a heart shape using the box as a template. Glue to the top of the box.
Place the white chocolate in a heat safe bowl and microwave at 15-20 second intervals until melted. Stir in a drop of black food gel dye to get the gray color.
Spoon the melted chocolate into the mold, tapping to release the air bubbles. Place in the refrigerator for 15 minutes or until set.
Pop the chocolates out of the mold and place in paper cups, then into the box.
Supplies:
Michaels - chocolate mold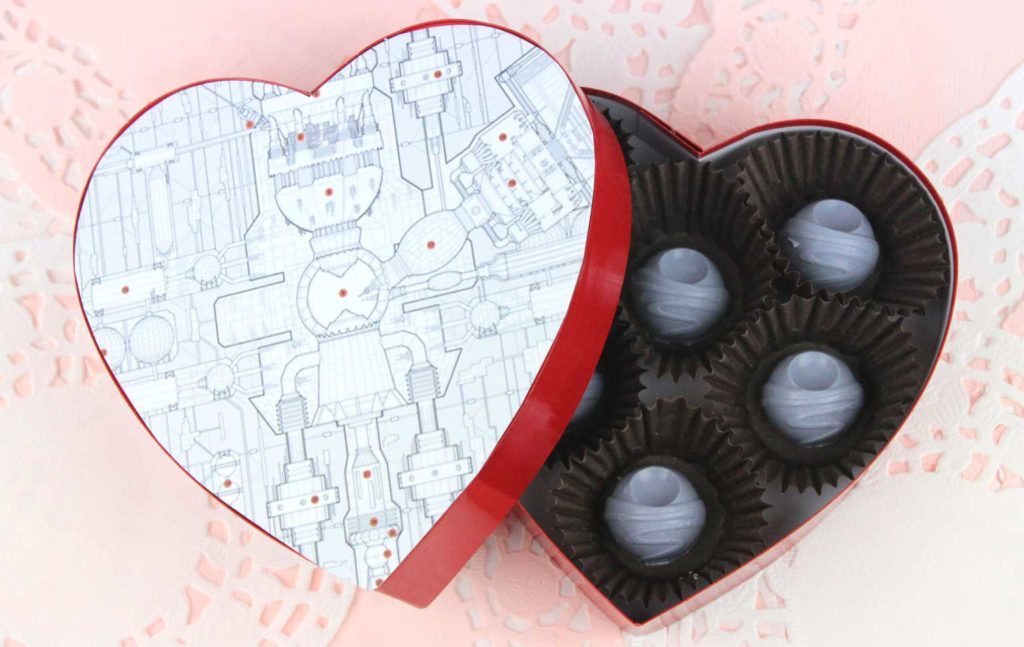 Now lock s-foils in tasting position, and enjoy with the special rebel (or Imperial) in your life.
Jenn Fujikawa is a lifestyle and food writer. Follow her on Twitter at @justjenn and check her Instagram @justjennrecipes and blog www.justjennrecipes.com for even more Star Wars food photos.