The world-renowned artist speaks to StarWars.com about his new collaboration with Sideshow and Lucasfilm.
There can be beauty in decay. Daniel Arsham has won fans around the world by making this idea an art form all his own: he creates sculptures, often pulled from pop culture iconography, that look as if they've been found on the ocean floor after thousands of years, crystals forming throughout. And he sees a connection there with Star Wars.
"George Lucas' version of the future felt real. It felt worn out a little bit, and this was very different from [typical] depictions of spacecraft and even aliens or other characters," he tells StarWars.com. "So I feel that my future relic or future archeology series has some similarities with that."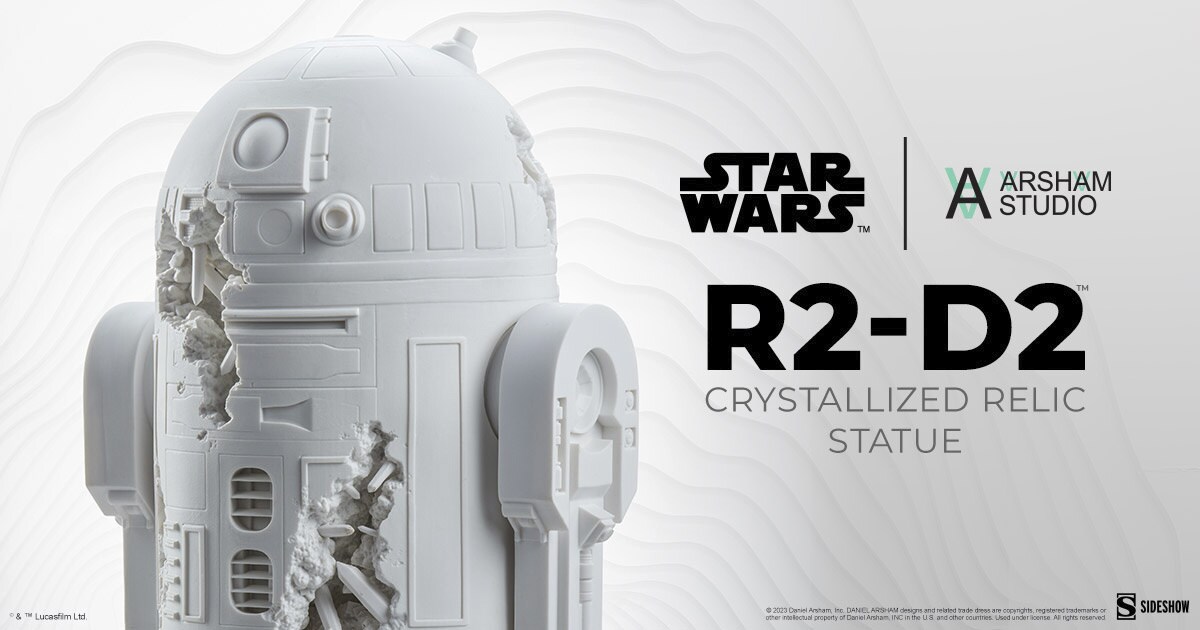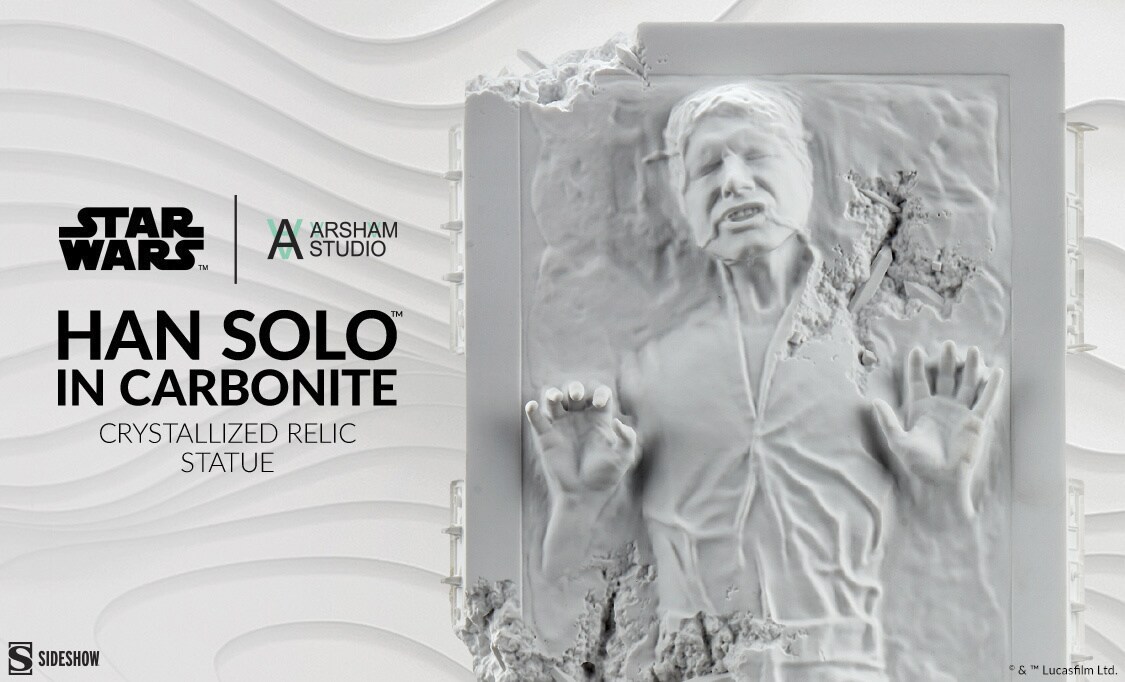 Arsham's vision will officially meet the galaxy far, far away in a new range of limited-edition and highly collectible statues, made in collaboration with Sideshow and Lucasfilm. The artist's C-3PO Crystallized Relic Statue in 1:4 scale (18 inches tall) is available for pre-order now, and the line will continue with R2-D2 and Han Solo in Carbonite in the near future. And that's just Wave 1. "I actually started with Sideshow's physical one-to-one scale models of these in order to sculpt the smaller scale versions and add the erosions and the crystals within them," Arsham says.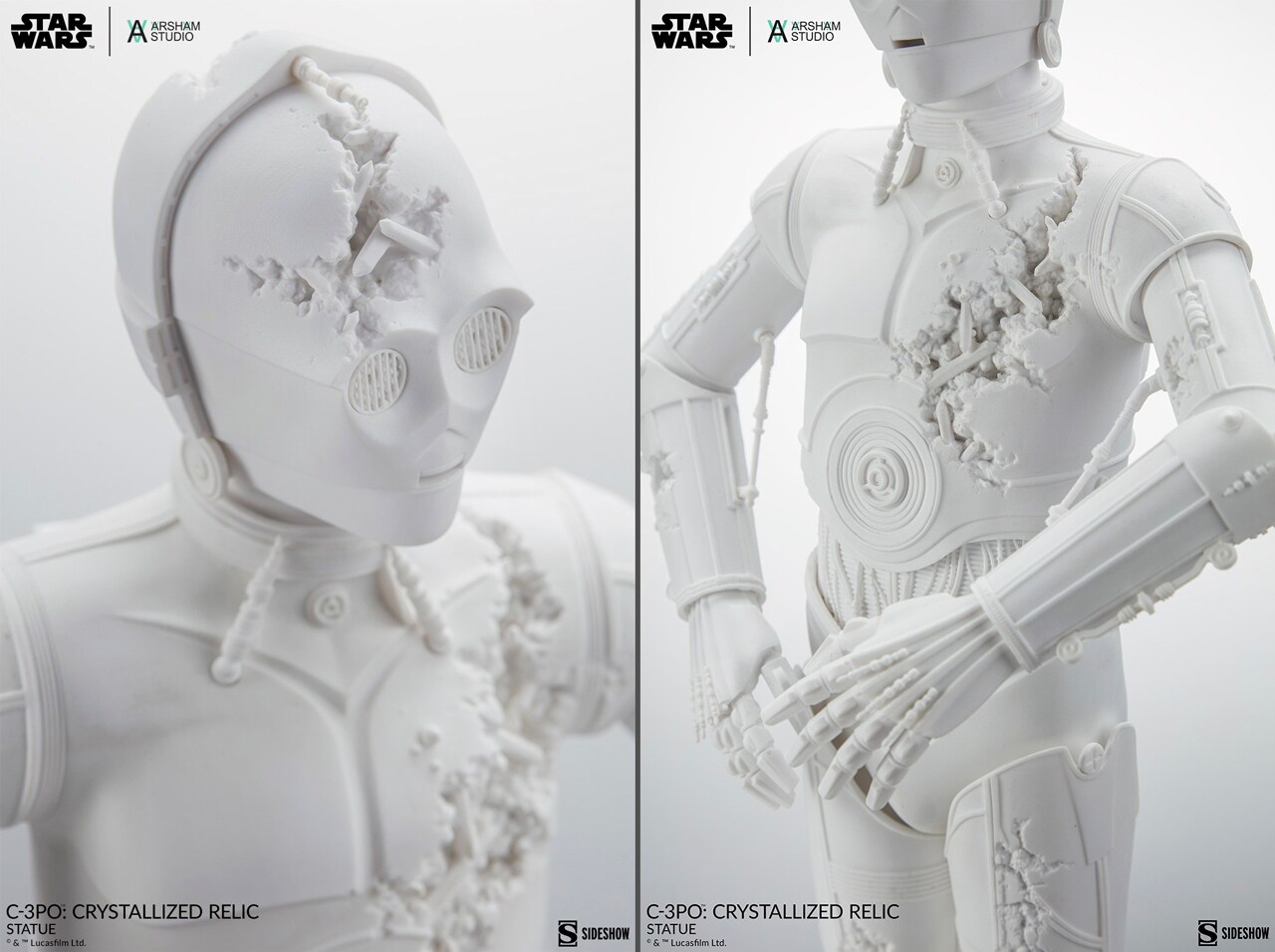 For Arsham, the Star Wars line continues the theme of his work. "Part of the idea for me with the erosions and the crystals is this notion that the works kind of float in time, right? We don't really know when exactly they're from. Part of this sense comes about through the feeling that the works are falling apart, but they also contain crystals which we associate with growth. So there's a question for the audience of whether they're falling apart or actually growing together. Could they be moving towards a kind of completion of the form?"
Born in Cleveland and now based in New York City, Arsham grew up a Star Wars fan. He considers Artoo as his favorite character, and has fond memories of the saga — including an especially important Star Wars artifact of his own. "It was really one of the first movies I can remember seeing with my father as a child in the theater. I guess it would've been Empire Strikes Back. I was born in 1980, so these films had such an impact on my youth," he says. "My father made a recording on a VHS of Empire Strikes Back a couple years later, and it was recorded off the television, so it included all the commercials and everything. I would watch that every time I was home sick from school. I wish I could go back and find that VHS somewhere."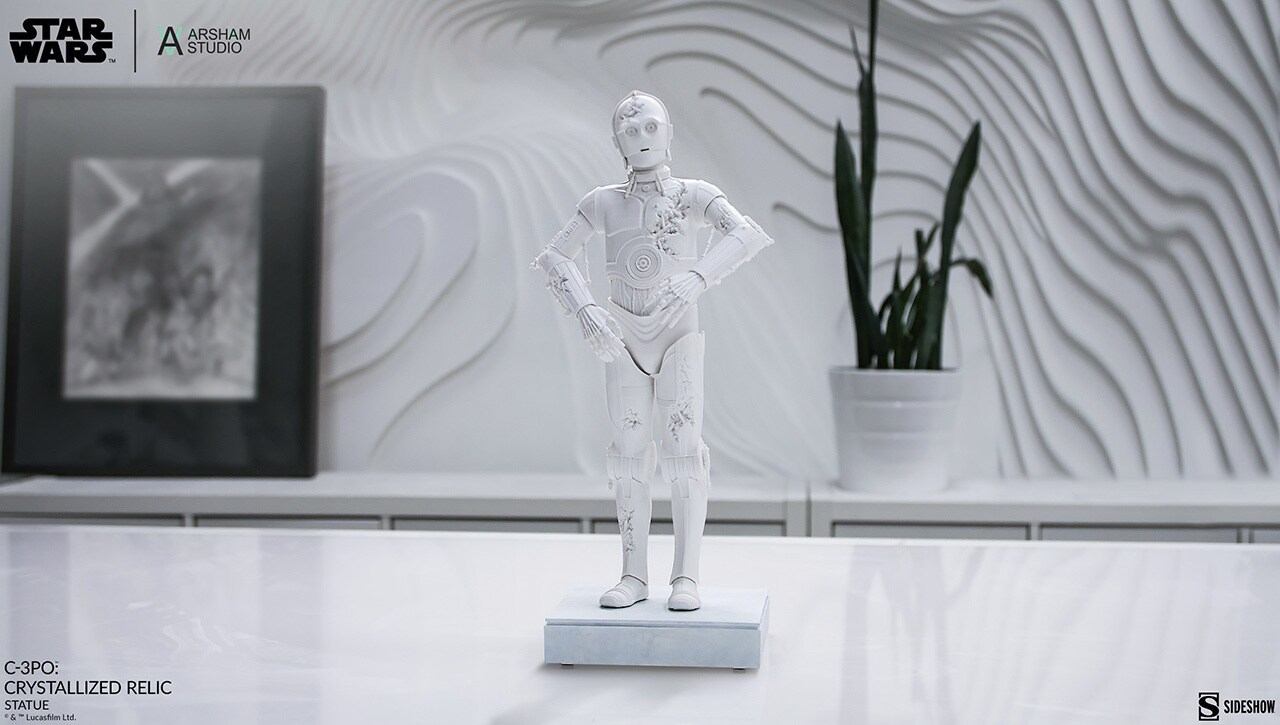 And for all his success, this collaboration still holds a special significance for Arsham. "I owned a bunch of the Sideshow replicas and scale figures in advance of working on this project with them," he says. "And the opportunity to engage both with their craftspeople, the artists that work with them, as well as the Star Wars team, it is kind of a dream situation for me."