StarWars.com speaks with artist SHAG and Beeline Creative's Brandon Giraldez about their new Episode IV-themed set, on sale exclusively at San Diego Comic-Con 2023.
In the wide world of tiki, there is one name that stands out above all the rest: "SHAG," the moniker of artist Josh Agle. Based in Southern California, SHAG's chic art has transported the tiki mindset across the globe, as well as across pop culture, with designs inspired by properties like Spider-Man, Disney's Haunted Mansion, and Planet of the Apes.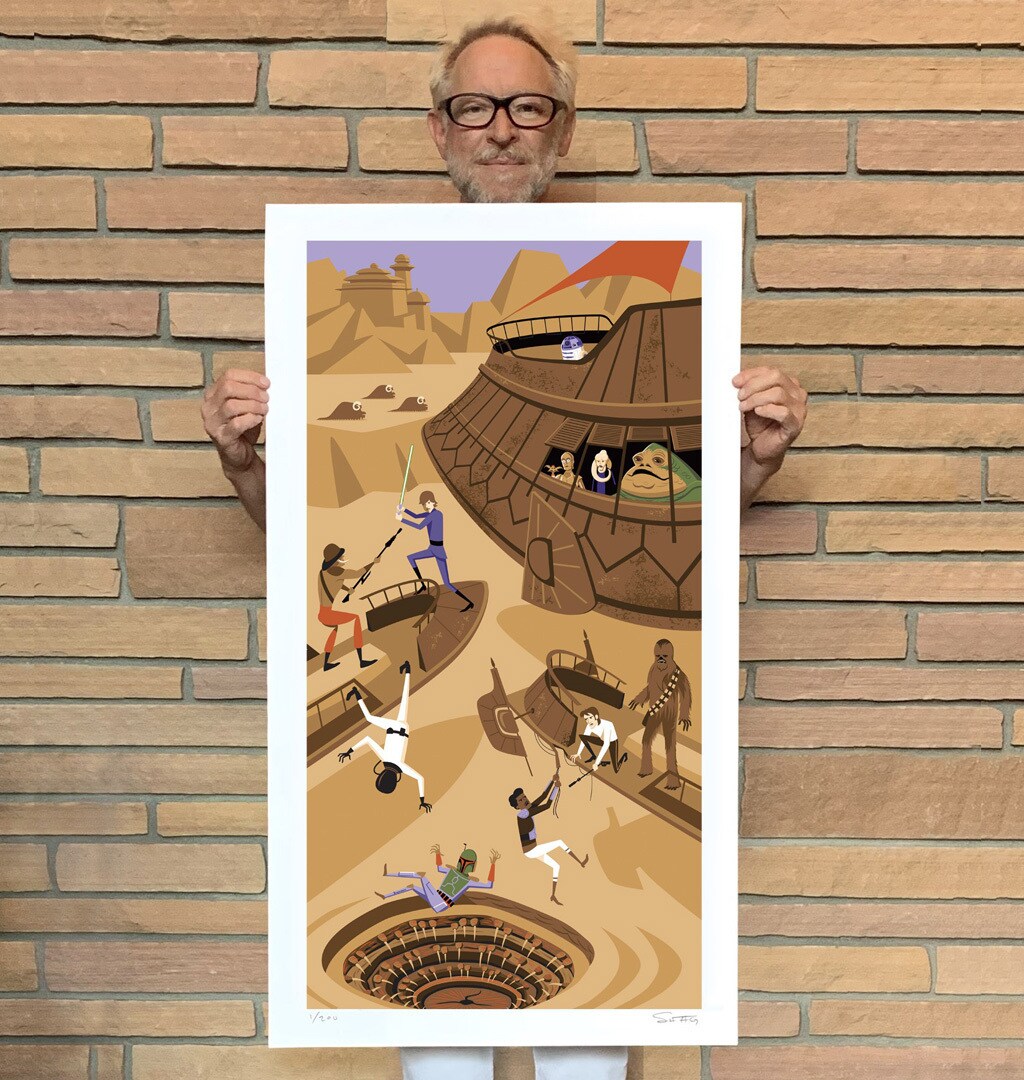 In 2020, SHAG joined up with another preeminent force in the tiki world, Brandon Giraldez, the president and founder of Beeline Creative. Fans will know Beeline best for their incredible Geeki Tikis line, which has included tiki takes on a multitude of Star Wars characters, ranging from Jar Jar Binks to Bo-Katan Kryze.

For their first collaboration, three years ago, they transformed the iconic visages of Yoda, Chewbacca, Darth Vader, and Boba Fett into gorgeously sculpted tiki mugs.