Learn the bricktastic secret behind Sidon Ithano's ship and more!
The second season of Star Wars Resistance is here! In Season Two, pilot Kazuda "Kaz" Xiono and his friends aboard the Colossus search for the Resistance base, but the First Order is in close pursuit. Visit StarWars.com following each episode for "Bucket's List Extra," an expansion of our weekly fun-facts video series Bucket's List, often featuring never-before-seen concept art and stills from the show. In this installment, we look at "The Mutiny."
1. The story of Sidon.
Sidon Ithano started off as a background character in Star Wars: The Force Awakens, leader of a crew Finn nearly joined while at Maz's castle. He was unnamed in that production, but the book The Force Awakens: The Visual Dictionary detailed his identity, as well as aliases such as the "Crimson Corsair" and the "Blood Buccaneer." He also appears in Star Wars: The Rise of Skywalker.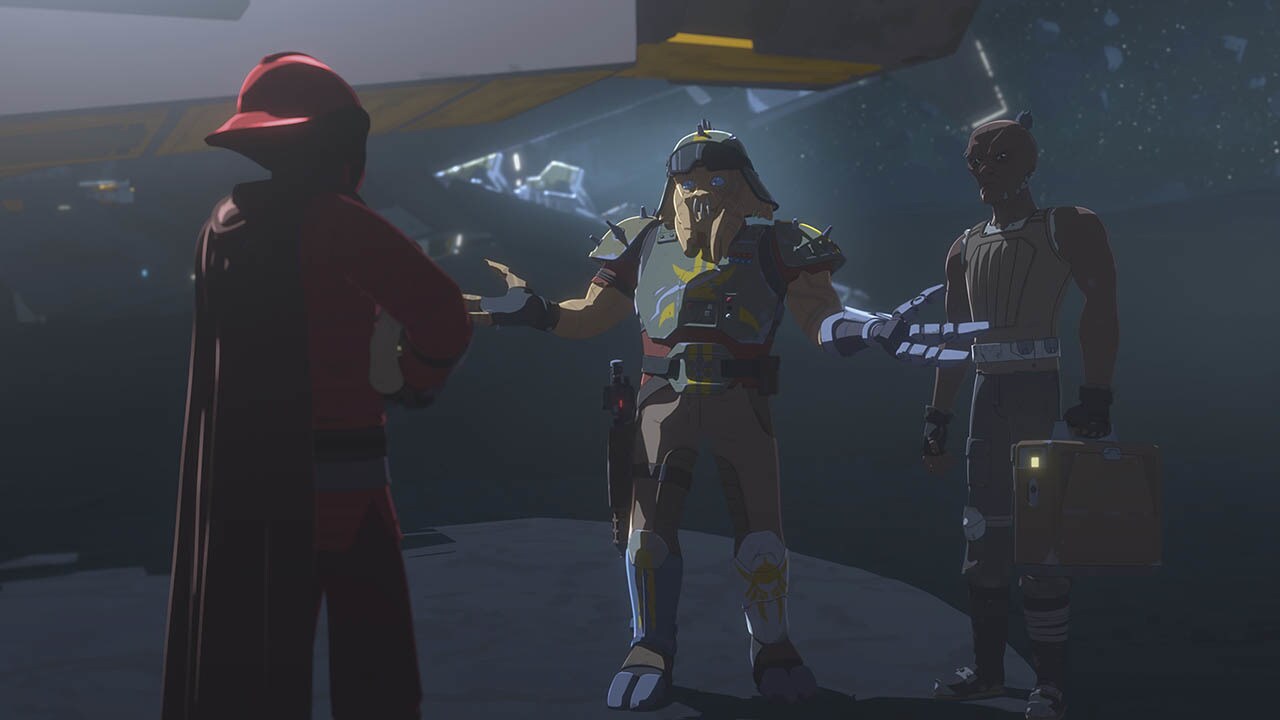 2. So long, Synara!
The pre-title "teaser" segment for the episode originally had a tense standoff between Ithano and Kragan, as Kragan briefly considered paying less than originally agreed upon. Synara was also to voice more misgivings, which Kragan ignored and instead emphasized how much Synara was indebted to him. In the final episode, Synara is not at the weapons deal. (Maybe she's better off -- the meeting site looks pretty cold. More on that later!)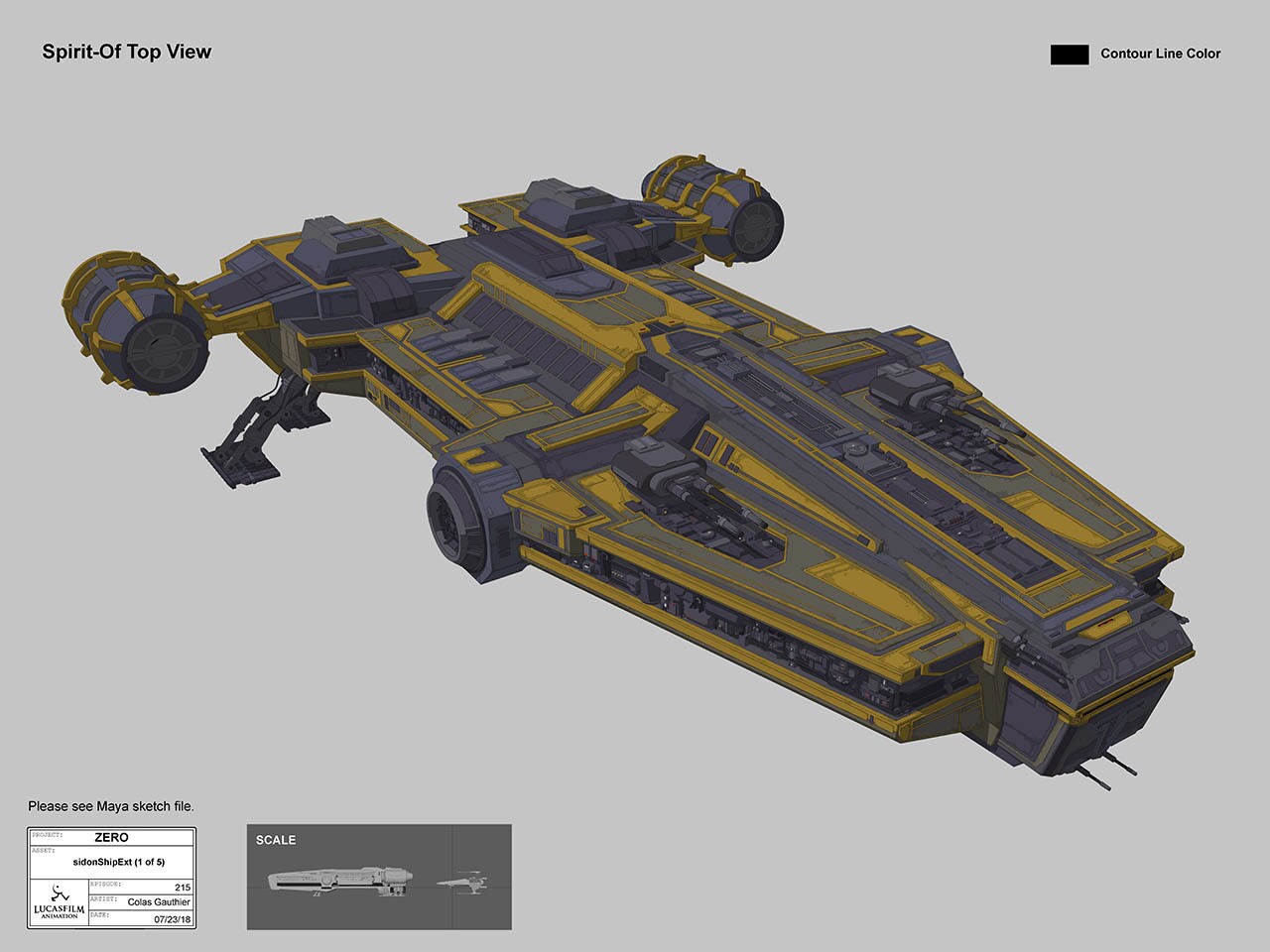 3. Bricktastic designs!
The entire version of Sidon Ithano's ship makes its first full appearance for this episode. At the time of designing this episode, the only reference of the Meson Martinet that existed were the back view, as seen in Star Wars: The Force Awakens, and a LEGO version in the video game LEGO Star Wars: The Force Awakens. "Using the LEGO version as a guide, and using the back view from the movie, the rest of the ship was designed for this episode," Amy Beth Christenson, art director on the series, tells StarWars.com.
4. Secret meeting.
A remote, icy asteroid was designed as the meeting place for Kragan Gorr and Sidon Ithano, being an out-of-the way location for shady deals. Perfect for pirate schemes!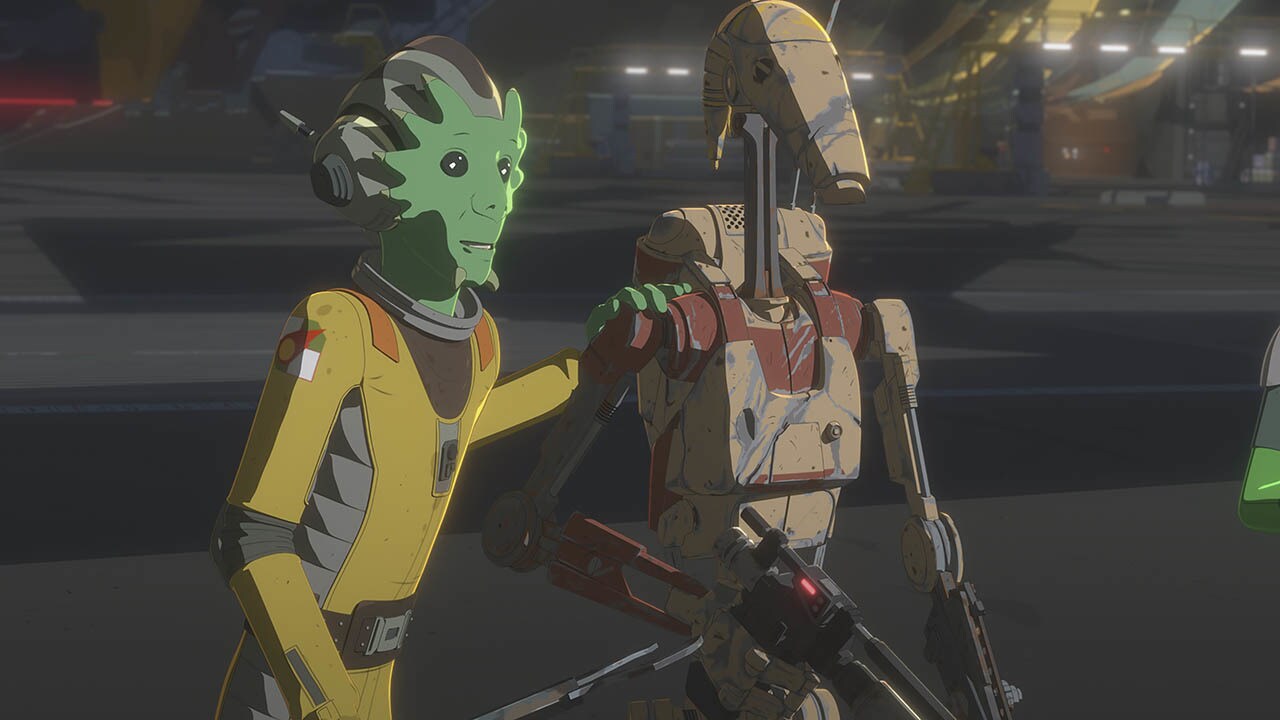 5. Building a better battle droid.
"The B-1 battle droid got an upgraded treatment for Resistance, having more detail and being made of mix-and-match parts," explains Christenson. Thankfully, it still says, "Roger roger!" Some things never change.
Star Wars Resistance airs Sundays at 6 p.m. ET/PT on Disney XD, Sundays at 10 p.m. ET/PT on Disney Channel, and is available on the DisneyNow app.
StarWars.com. All Star Wars, all the time.
Site tags: #StarWarsBlog, #BucketsListExtra