Learn which Lucasfilm employee inspired the character name "Lechee" and much more!
The second season of Star Wars Resistance is here! In Season Two, pilot Kazuda "Kaz" Xiono and his friends aboard the Colossus search for the Resistance base, but the First Order is in close pursuit. Visit StarWars.com following each episode for "Bucket's List Extra," an expansion of our weekly fun-facts video series Bucket's List, often featuring never-before-seen concept art and stills from the show. In this installment, we look at "The Missing Agent."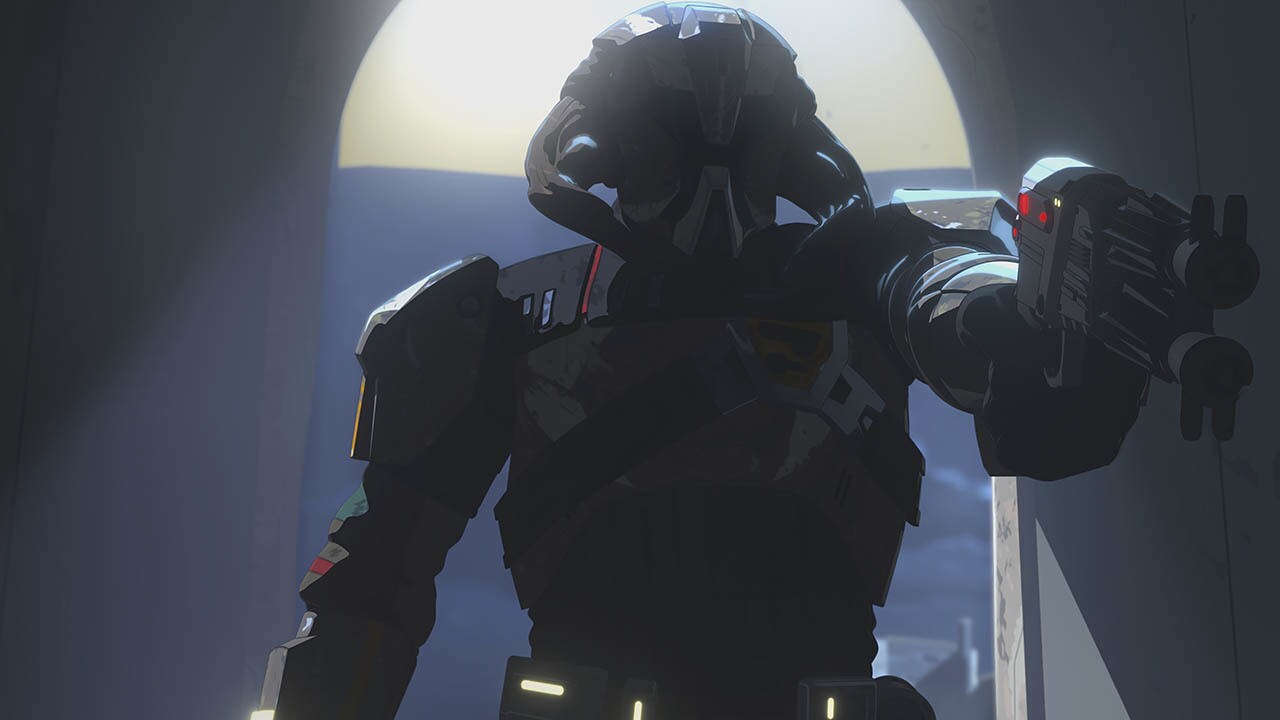 1. Puntastic.
Attention, all fans of puns: Ax Tagrin's name is a play on the phrase "axe to grind."
2. Lucky Leland!
Lechee is named after Leland Chee, Lucasfilm's Keeper of the Holocron and member of the Lucasfilm Story Group. Before Fred Armisen was cast in the role, Chee provided a temporary recording of the character's dialog.
Bonus fun fact: Norath is voiced by Hamilton's Daveed Diggs!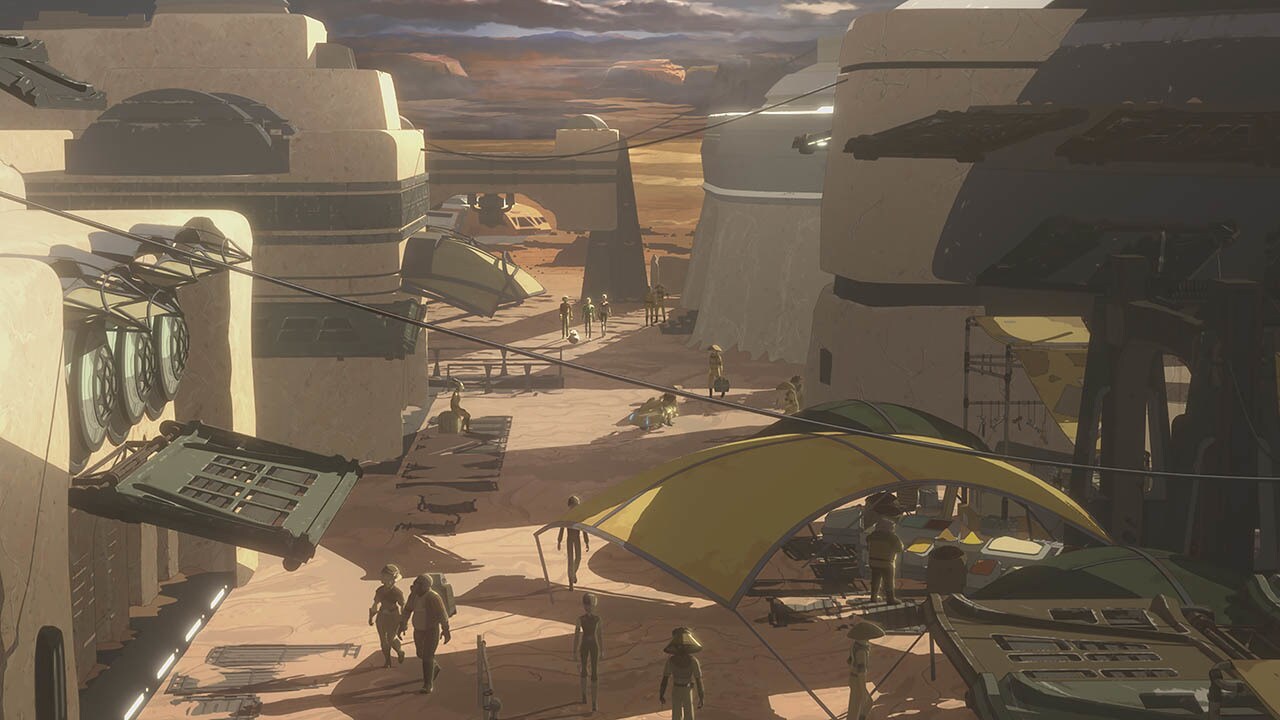 3. Cantina classics.
"This story arc required a significant amount of world building in the design phase, with a new planet, village, and characters," art director Amy Beth Christenson tells StarWars.com. This led to several new background characters designed for the series, including some classic alien species from the Mos Eisley cantina. Be on the lookout for little-seen aliens like Morseerian and Sakiyan!
4. Heating up some leftovers.
"Both Norath and Lechee were inspired by early sketches of Duros and Gran characters," says Christenson, "that were left over from the pre-production work done for the show."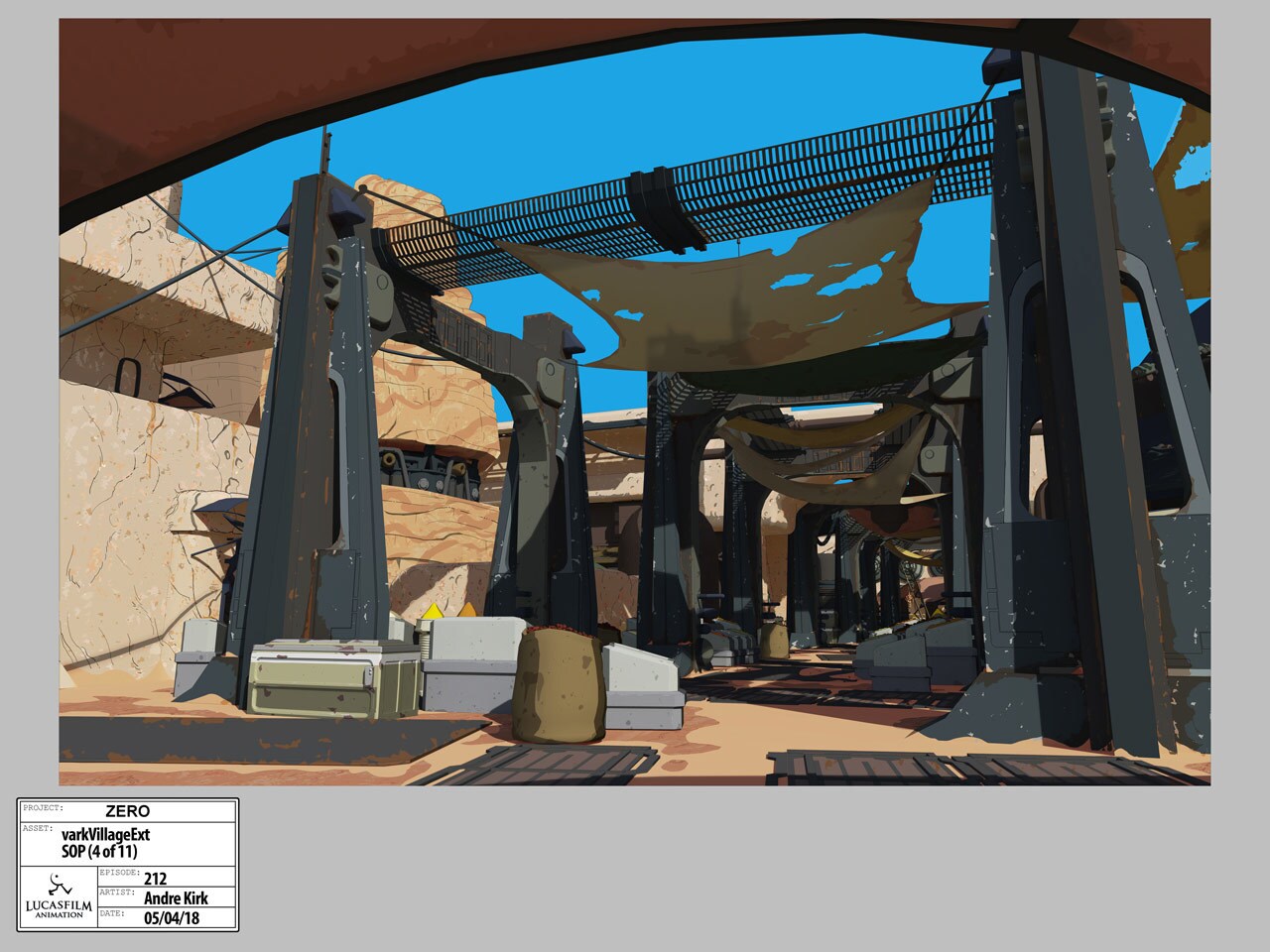 5. The Old West of the galaxy.
Star Wars has long been influenced by Westerns, and Star Wars Resistance is no different. Varkana village was designed to feel like an Old West outpost town, including the hangar exterior, which is inspired by adobe Spanish missions.
6. Twinning...with a ship?
Besides having an arsenal of techy gadgets, Ax has custom armor, with a removable faceplate. His ship is also custom-designed for his character; from the top view, it shares a similar silhouette to his head and horns.
Star Wars Resistance airs Sundays at 6 p.m. ET/PT on Disney XD, Sundays at 10 p.m. ET/PT on Disney Channel, and is available on the DisneyNow app.
StarWars.com. All Star Wars, all the time.
Site tags: #StarWarsBlog, #BucketsListExtra