Learn about the design evolution of the Titan and more!
The second season of Star Wars Resistance is here! In Season Two, pilot Kazuda "Kaz" Xiono and his friends aboard the Colossus search for the Resistance base, but the First Order is in close pursuit. Visit StarWars.com following each episode for "Bucket's List Extra," an expansion of our weekly fun-facts video series Bucket's List, often featuring never-before-seen concept art and stills from the show. In this installment, we look at "Station to Station."
1. Similar in design.
Does the Titan look familiar? It should. The station shares the same basic shape and proportions of the Colossus, since it's the same type of vessel. Plus, elements from other First Order ships and Star Wars Rebels' Imperial Skystrike Academy can also be seen in the Titan's design.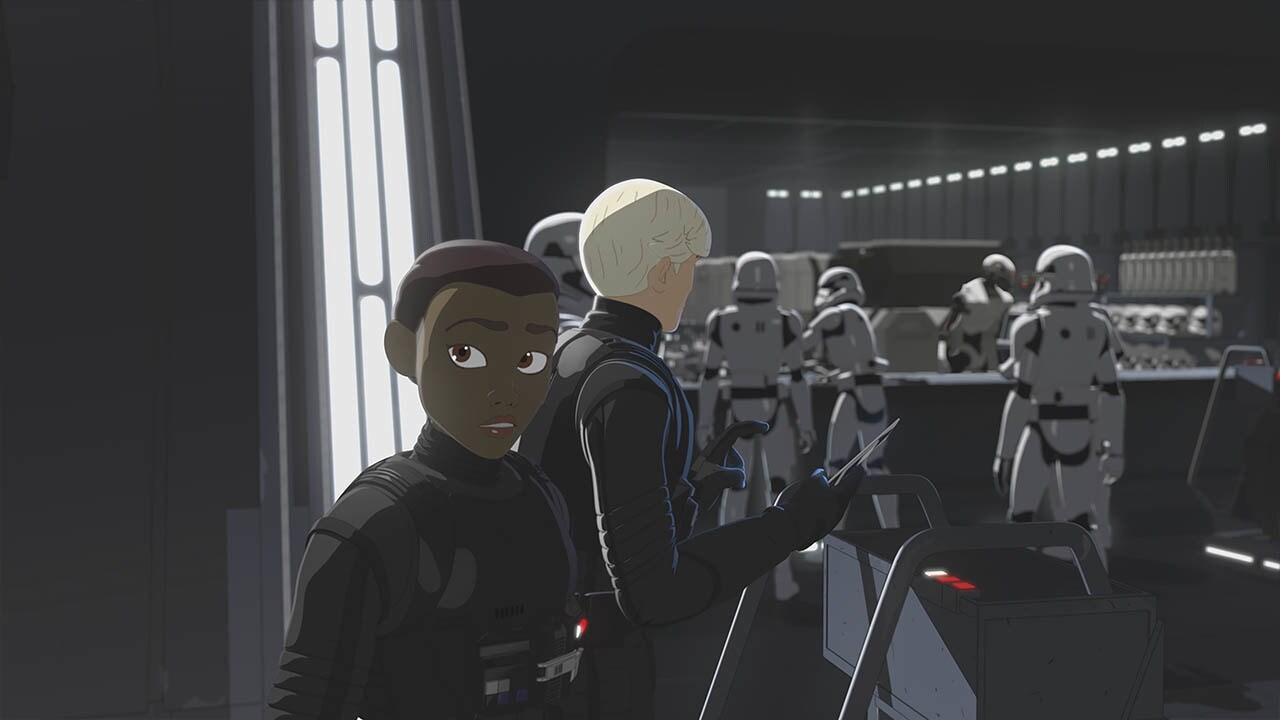 2. Colossus to Titan.
Orignally, the Titan was to have the exact same geometry and layout as the Colossus, but there was some concern that it would be too confusing during the actual episode. So the Titan design was changed to a distinct First Order version to keep the ships similar, but still unique.
3. Technician fashion.
We first saw Star Wars technicians wearing bright orange vests on the Coruscant engineers seen in the Star Wars: The Clone Wars Season Three episode "Heroes on Both Sides." Here, Kaz and Neeku carry on that proud fashion legacy.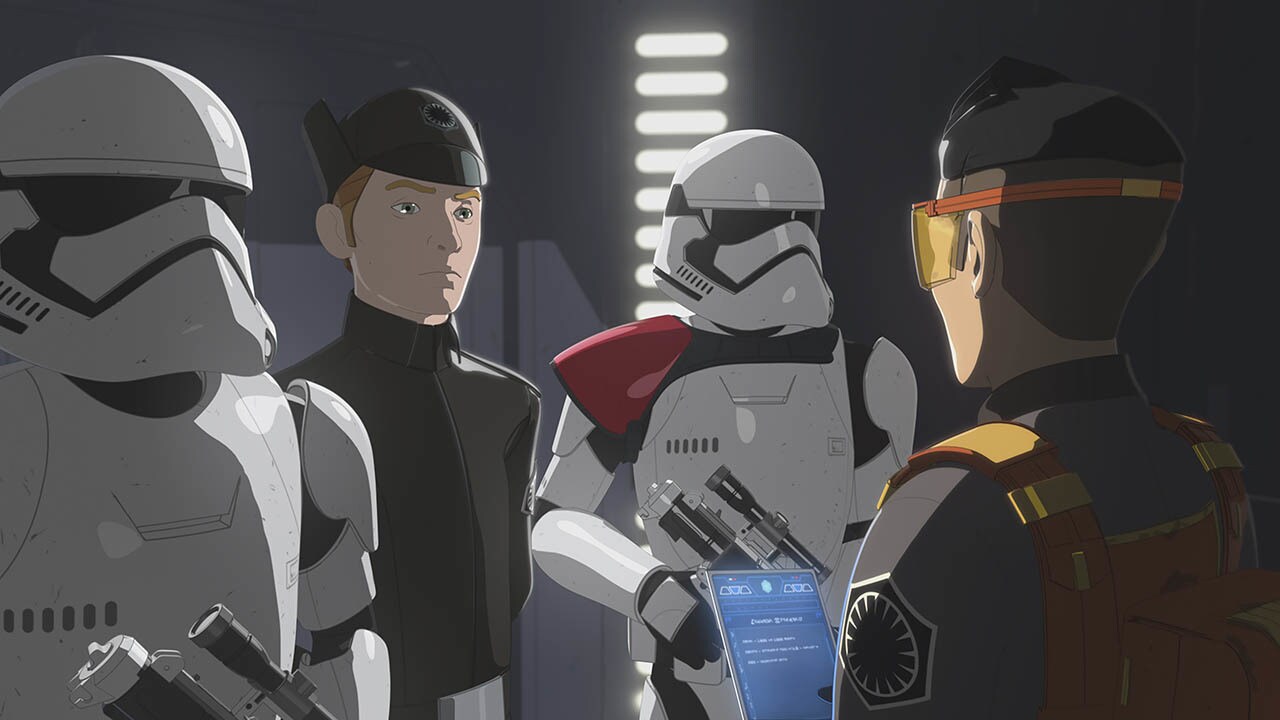 4. Hating on Hux.
"An earlier version of the story had Kaz forced to butter up Hux, appealing to his ego, in order to slip past him," Pablo Hidalgo of the Lucasfilm Story Group tells StarWars.com. "Instead, a slow seething anger towards him related to the Hosnian cataclysm was deemed to be more appropriate." 
Star Wars Resistance airs Sundays at 6 p.m. ET/PT on Disney XD, Sundays at 10 p.m. ET/PT on Disney Channel, and is available on the DisneyNow app.
StarWars.com. All Star Wars, all the time.
Site tags: #StarWarsBlog, #BucketsListExtra