Find out which famous movie critter inspired the name of this episode's helpful mouse droid, and more!
The second season of Star Wars Resistance is here! In Season Two, pilot Kazuda "Kaz" Xiono and his friends aboard the Colossus search for the Resistance base, but the First Order is in close pursuit. Visit StarWars.com following each episode for "Bucket's List Extra," an expansion of our weekly fun-facts video series Bucket's List, often featuring never-before-seen concept art and stills from the show. In this installment, we look at "The Escape - Part 1."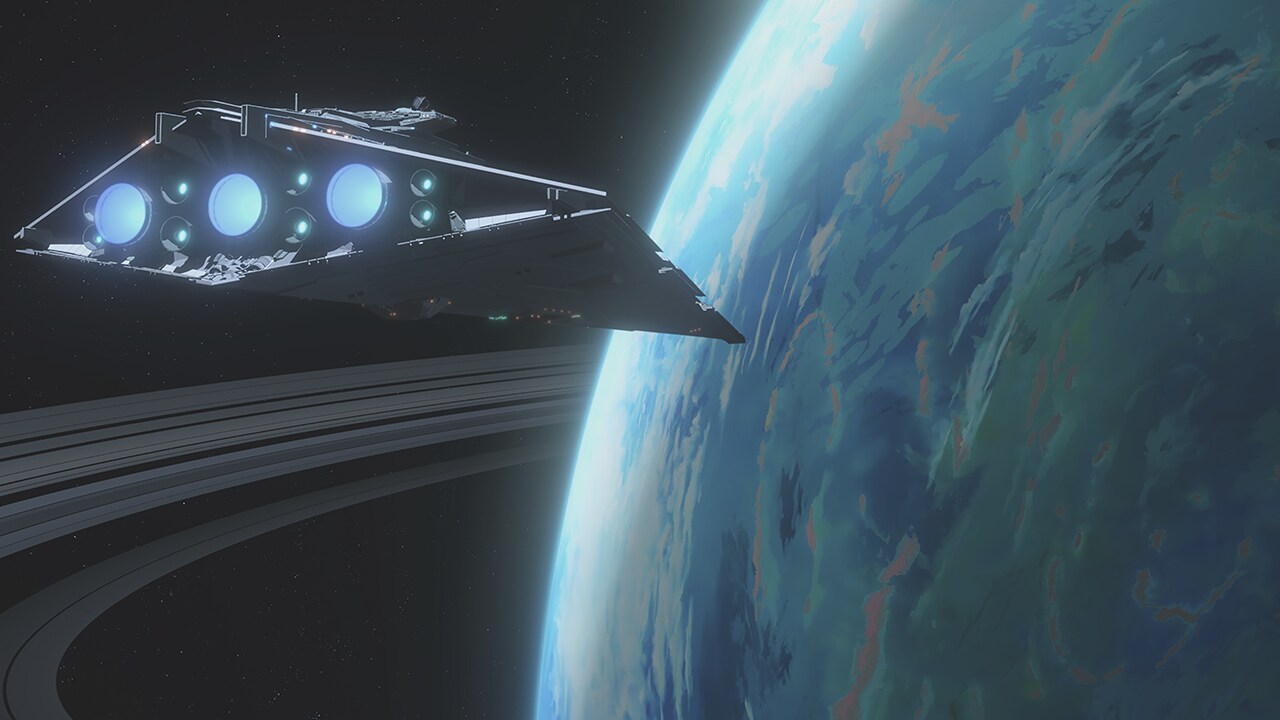 1. Back to Aeos.
An earlier iteration of this story saw the First Order attacking Dendro IV, not Aeos, in the episode's opening sequence. This was changed to Aeos after the Aeosian episodes were underway, to better give a face to the consequences of the First Order's actions.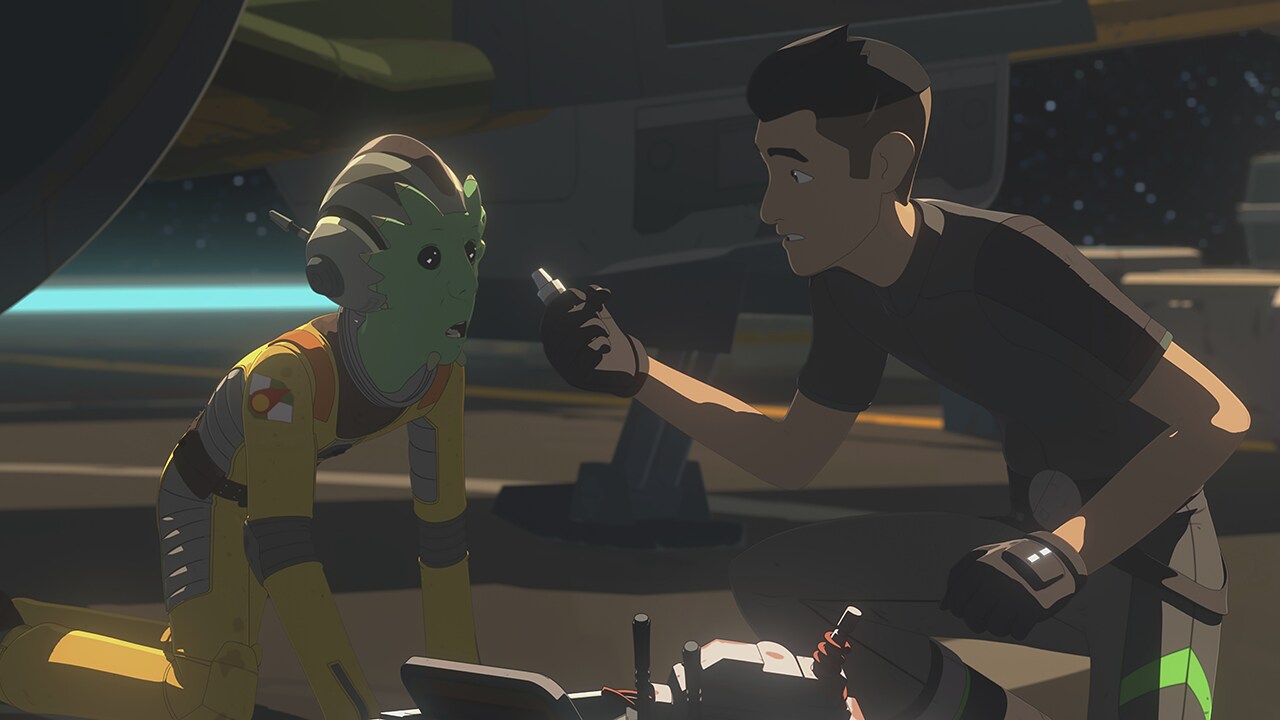 2. Secret codes.
In the first draft of the script, Tam sends her secret message in Neeku's native language, "Kada'sa'Niktoese." This was changed to a custom mechanic's code used by Tam and Neeku to make it even more personal and private.
3. Neighbors with Maz!
This episode reveals Castilon's location as the Tashtor sector, which includes Takodana, where Maz Kanata's castle used to stand. Maybe Aunt Z tended bar once or twice at Maz's establishment?
4. Paying tribute to a famous mouse -- but not the one you think.
The mouse droid's designation -- 5L -- is a nod to a certain animated mouse: Fievel, from Amblin Entertainment's An American Tail from 1986. (We're sure Mickey approves.)
5. It's a...setup?
Agent Tierny's reaction to Kaz and Yeager's plan -- "It's a setup!" -- was deliberately worded so that she wouldn't repeat an iconic Star Wars catchphrase. Sorry, Tierny. That quote belongs to Admiral Ackbar.
Star Wars Resistance airs Sundays at 6 p.m. ET/PT on Disney XD, Sundays at 10 p.m. ET/PT on Disney Channel, and is available on the DisneyNow app.
StarWars.com. All Star Wars, all the time.
Site tags: #StarWarsBlog, #BucketsListExtra