Find out how this episode connects to Marvel's Poe Dameron comic, and more!
Star Wars Resistance is here! The animated series follows Kazuda "Kaz" Xiono, a young pilot recruited by the Resistance and tasked with a top-secret mission to spy on the growing threat of the First Order. Visit StarWars.com following each episode for "Bucket's List Extra," an expansion of our weekly fun-facts video series Bucket's List, often featuring never-before-seen concept art and stills from the show. In this installment, we look at "Descent."
Bucket's List Extra – "The Disappeared"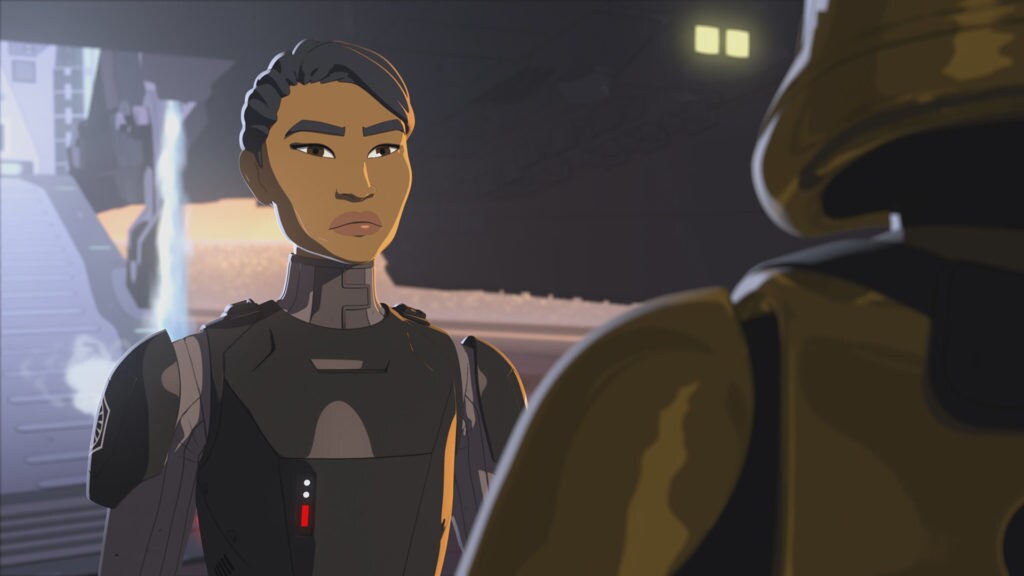 1. Meet Agent Tierny.
The original outline of the episode did not include Agent Tierny, but rather left the task of arresting and questioning Tam to Commander Pyre. In the first draft of the script, Pyre was replaced by an Admiral Tierny. By the second draft, she was redefined as a security agent.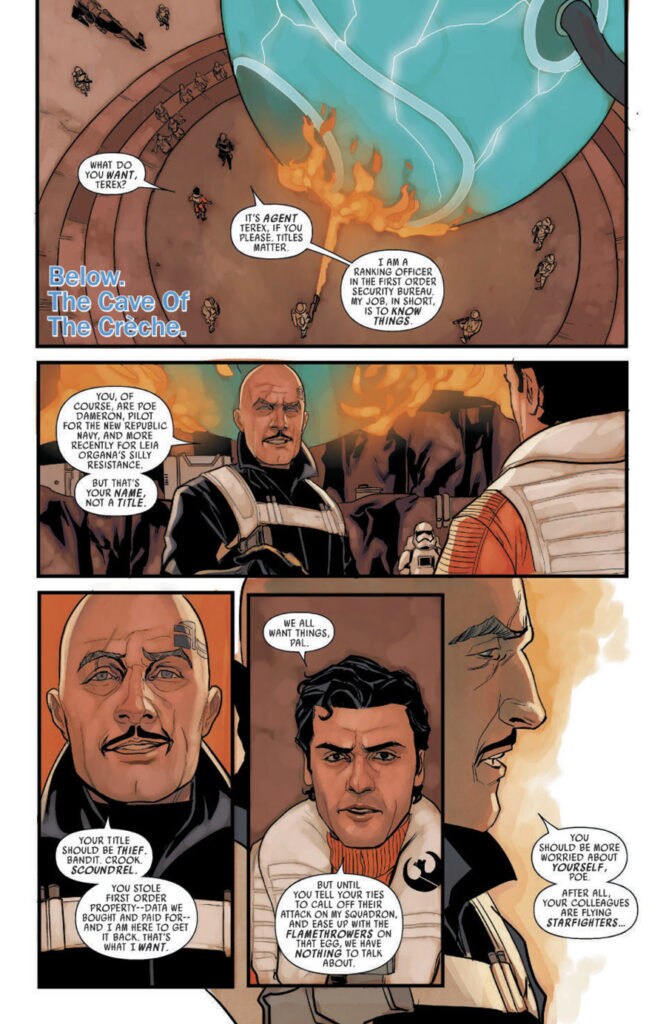 2. The First Order Security Bureau is back.
The First Order Security Bureau -- the modern incarnation of the Imperial Security Bureau -- was developed for the Poe Dameron comics series from Marvel. It's first mentioned by Agent Terex in issue #3.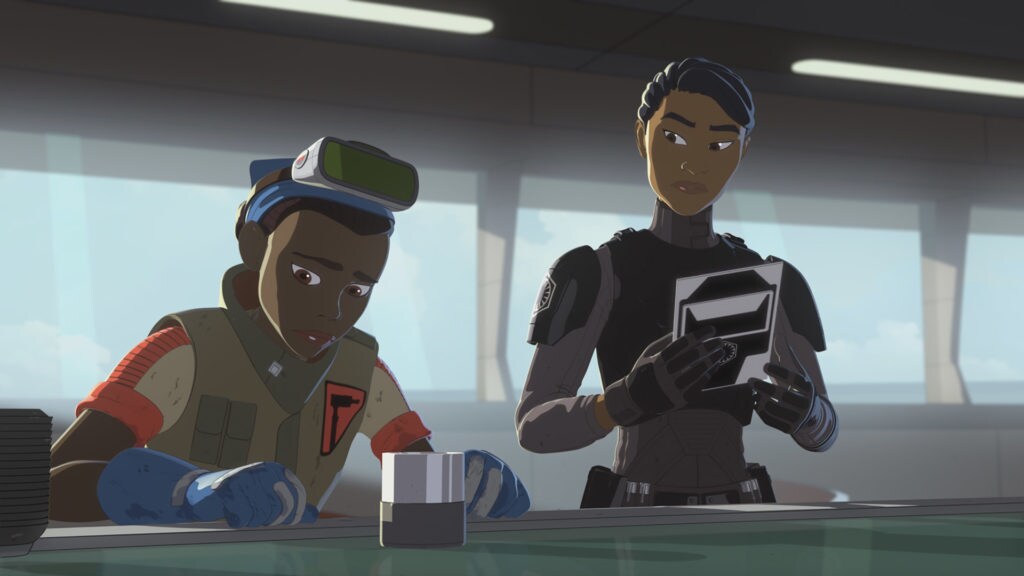 3. All about Kaz.
Kaz's service record, obtained by Agent Tierny, lists (in Aurebesh) Hamato Xiono as his family; Hosnian Prime as his home world; his rank as merely "pilot"; his service as New Republic Navy; and it does note he was "Recruited to serve in the Resistance."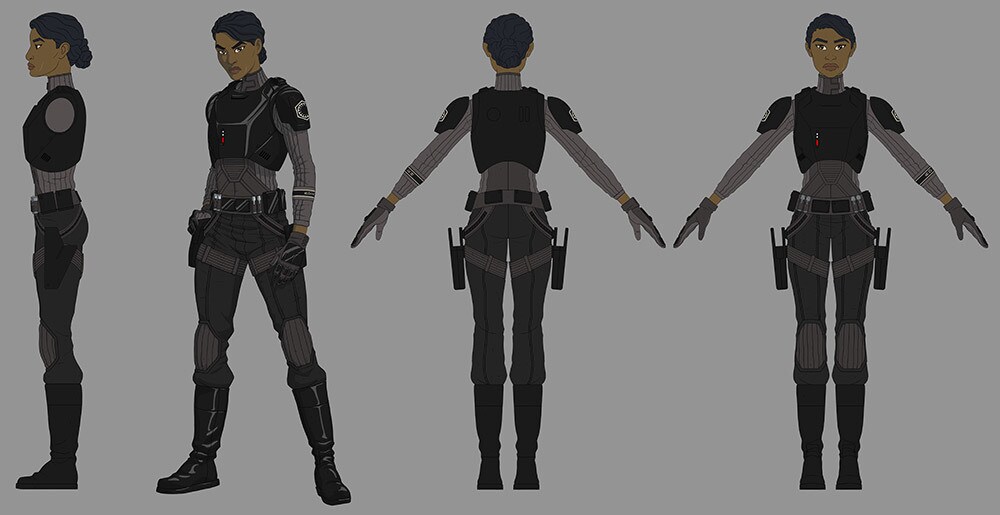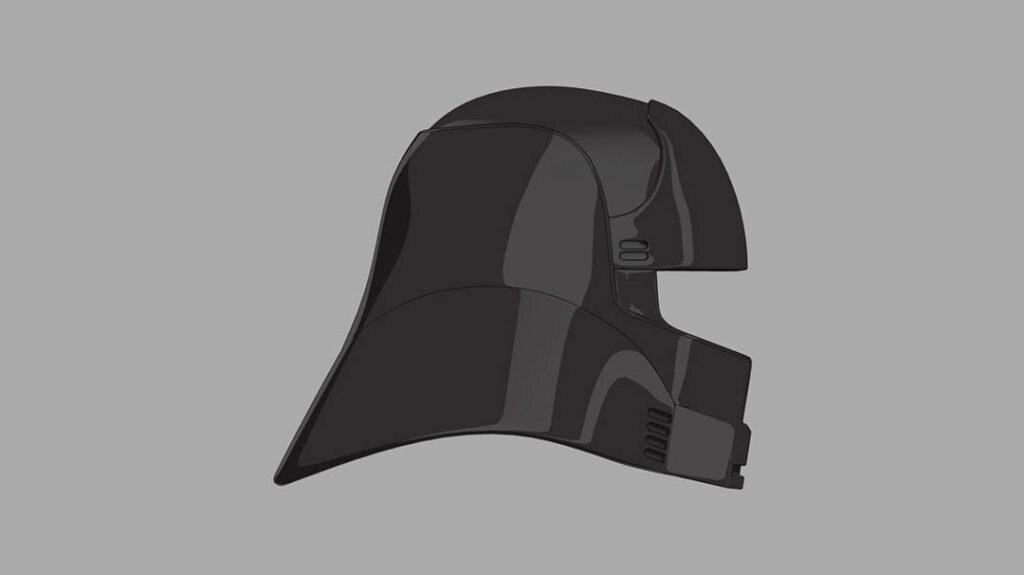 4. Fashion of the First Order.
Agent Tierny, like Agent Kallus and other Security Bureau agents, has a visually unique outfit. As an interrogation agent, much of her look was inspired by police gear. Her helmet is a mash-up between those worn by Darth Vader and Agent Kallus, and the band on her arm has "FOSB" written in Aurebesh -- which stands for "First Order Security Bureau." (For tips on how to create your own Agent Tierny cosplay, see StarWars.com's Cosplay Command Center feature.)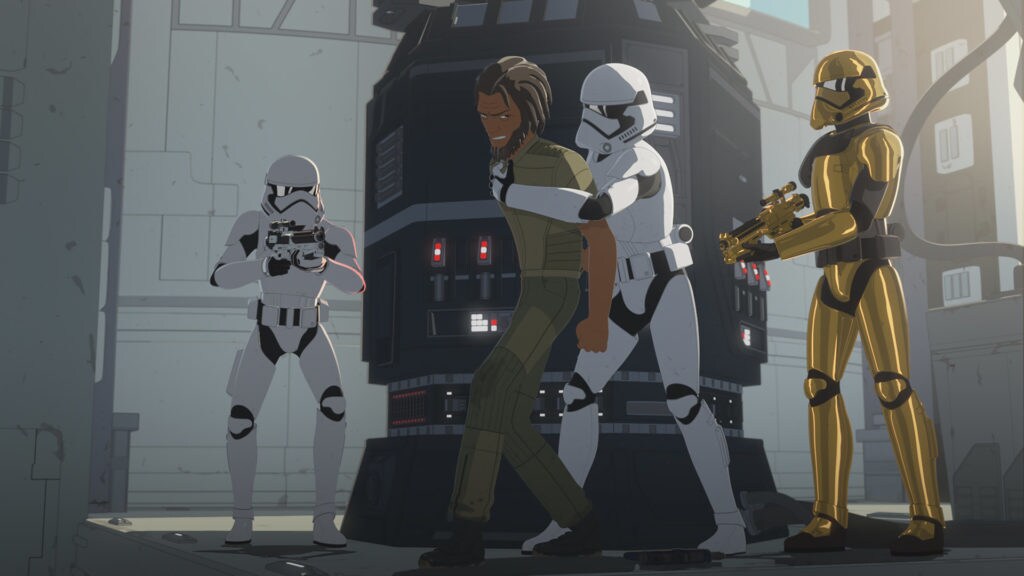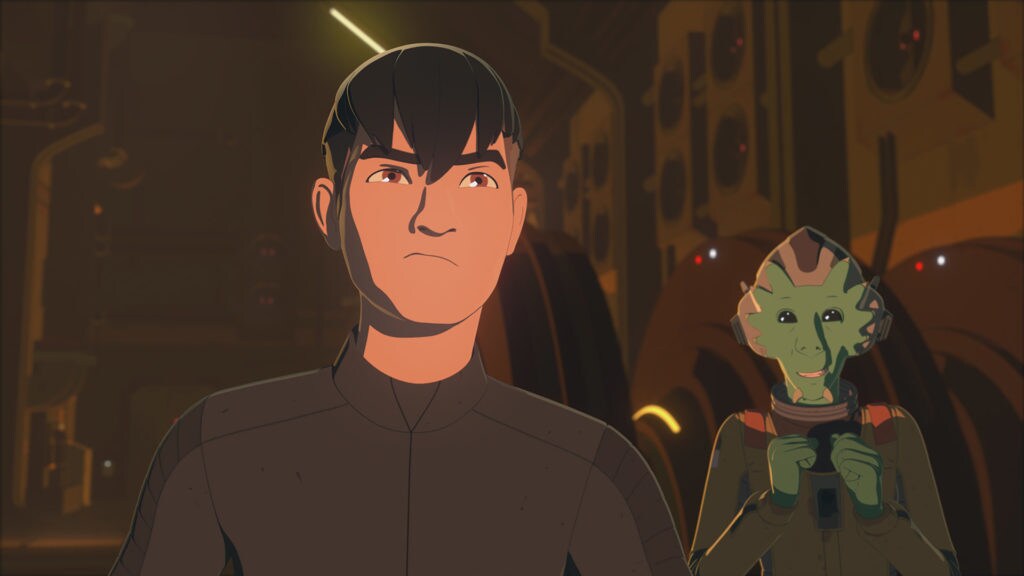 5. New looks for our heroes.
Both Kaz and Yeager had fresh appearances for this episode: This is the first time we see Yeager without his jacket, and both characters sport new wet hair looks.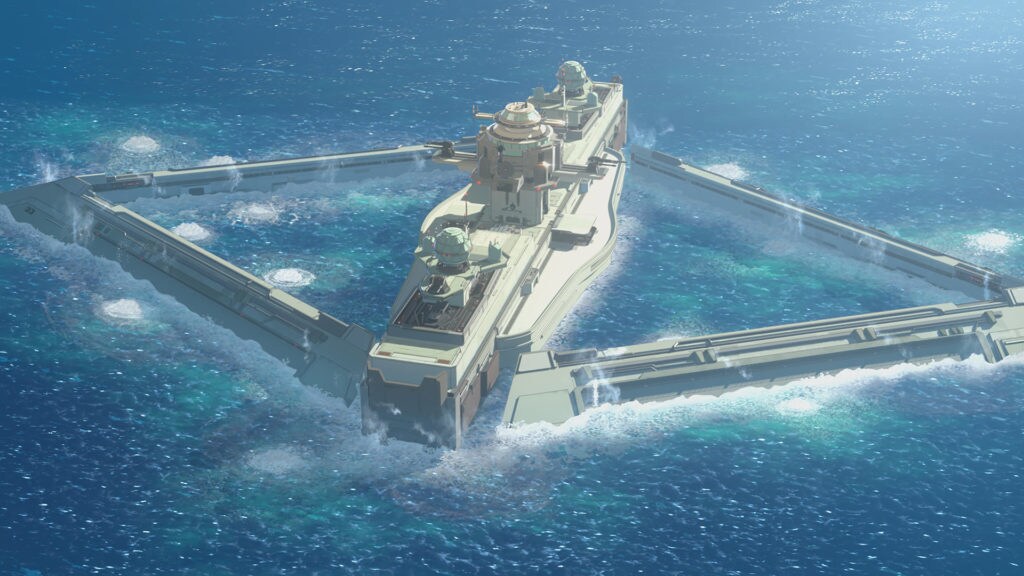 6. The Colossus takes a dip. 
Although the mechanics of it aren't shown in the episode, the Colossus was designed with enough extra space in the pylons (just below water level) to allow the top portion to lower down without moving the whole support base.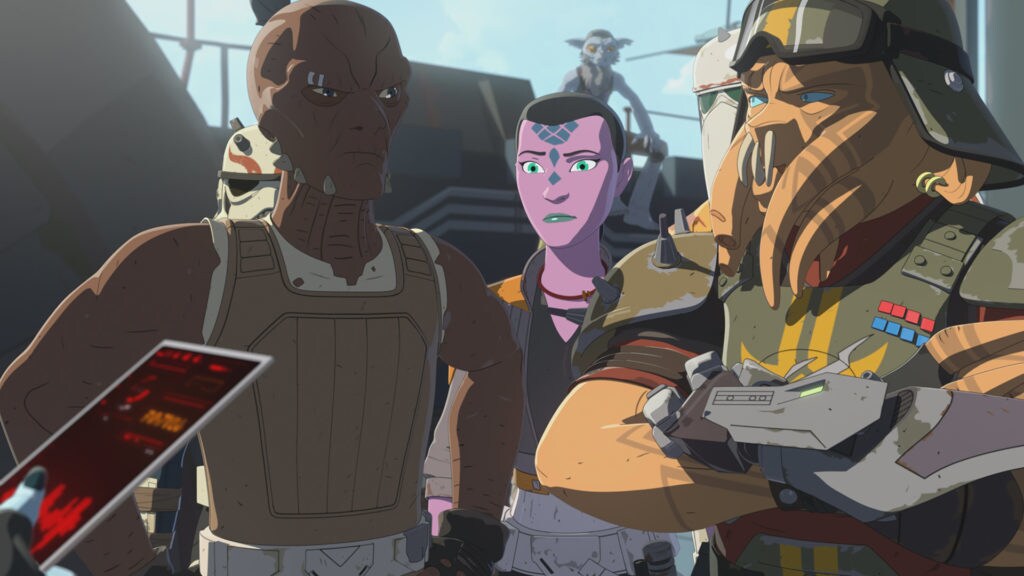 7. Flipping the script.
Originally the episode was to end with the pirates intercepting Kaz's message, with that scene coming after Kaz's resolve to free the Colossus. These were flipped in editorial, to end on Kaz's more determined vow.
In case you missed this week's Bucket's List video, check it out below!
Bucket's List
https://www.starwars.com/video/buckets-list-descent-star-wars-resistance
Star Wars Resistance airs Sundays at 10 p.m. ET/PT on Disney Channel.
StarWars.com. All Star Wars, all the time.