Having Jawas, Sand People, and Jedi over for a barbecue? Here's something they'll all enjoy.
Banthas are a useful desert-planet animal, their unique blue milk is a popular Tatooine drink and the meat is often used to make delicious bantha burgers.
What sets these burgers apart from every other on the galaxy is their distinctive blue milk bun, made with organic, locally-farmed bantha milk. If you don't happen to have that on hand, Earth milk and a little blue good gel dye make for an uncanny substitute.
The egg wash and warm oven give the buns a toasty mottled look, that closely resembles the Tatooine sunsets just before nightfall. These Bantha Burger Blue Milk Buns are perfect to serve up a good meal to friends during a summer BBQ on Tatooine.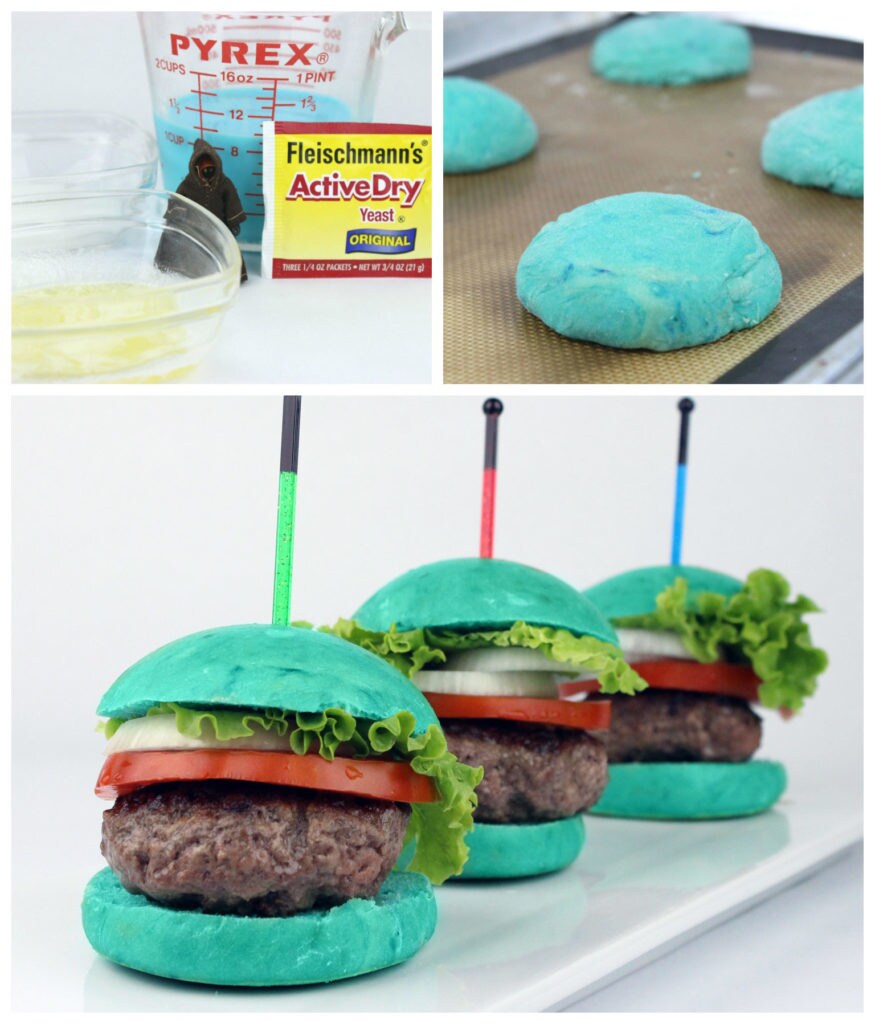 Bantha Burger Blue Milk Buns
Ingredients:
1 cup, plus one tablespoon milk, warmed (110 to 115 degrees)
Blue food gel dye
1 (.25 ounce) package yeast
3 cups all-purpose flour
3 tablespoons sugar
1 teaspoon salt
1 egg
2 tablespoons unsalted butter, melted
1 egg plus 1 teaspoon water for egg wash
Instructions:
In a heat-safe measuring cup, bring the milk up to temperature in the microwave (110 to 115 degrees is ideal), add the blue food gel dye to color, then the yeast, stirring until bubbly.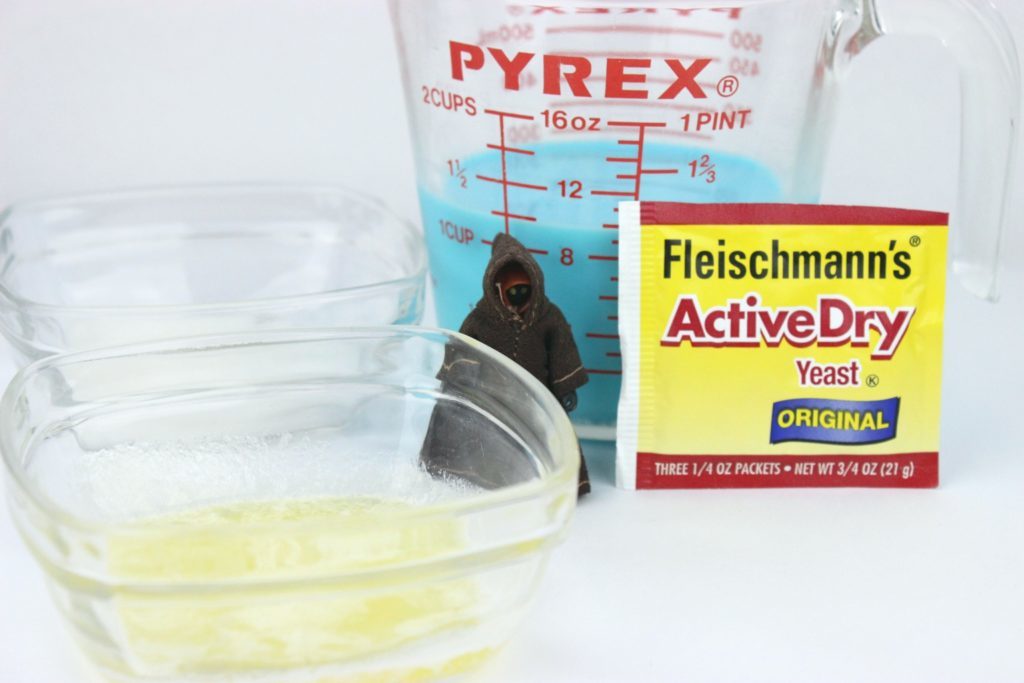 In the bowl of an electric mixer stir together the flour, sugar, and salt. Use the dough hook to add the egg, butter, and slowly add the yeast mixture just until the dough comes together.
Prep baking sheets with silpats or parchment.
Flour a surface and turn out the dough. Knead a few times then divide into 10 equal balls.
Place 5 to a sheet onto the prepped baking sheets, place in a warm space and let rise for approximately one hour.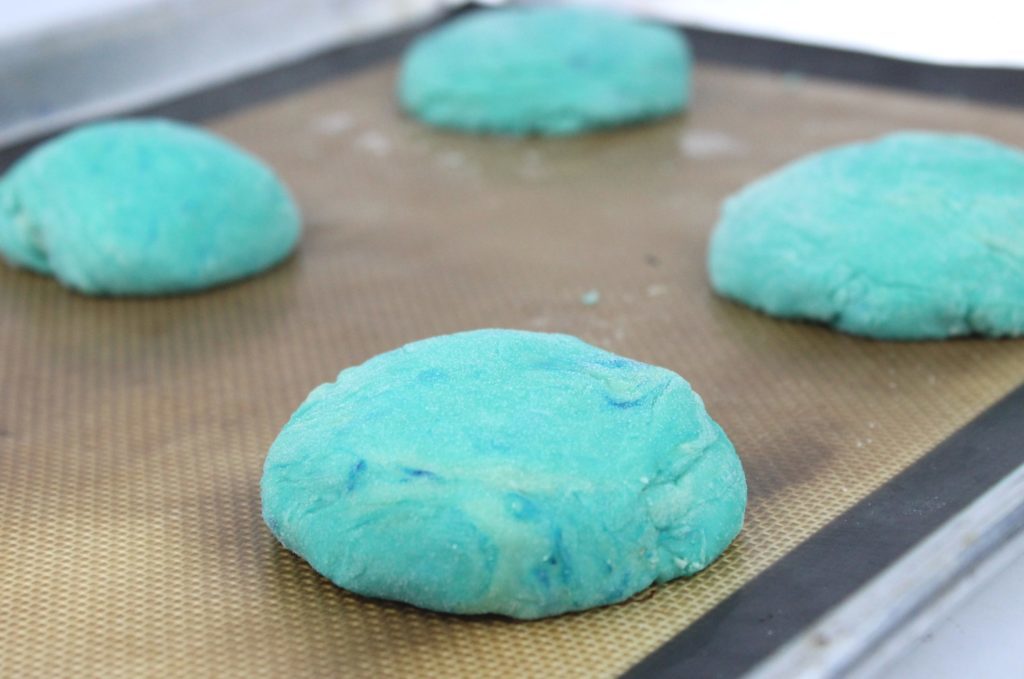 Preheat the oven to 375 degrees.
Brush the tops of the buns with the egg wash and bake for 12-14 minutes. Let cool on a wire rack.
Once cooled, slice to serve and fill with burger fixings. Just remember to have enough for all the Sand People at your get-together.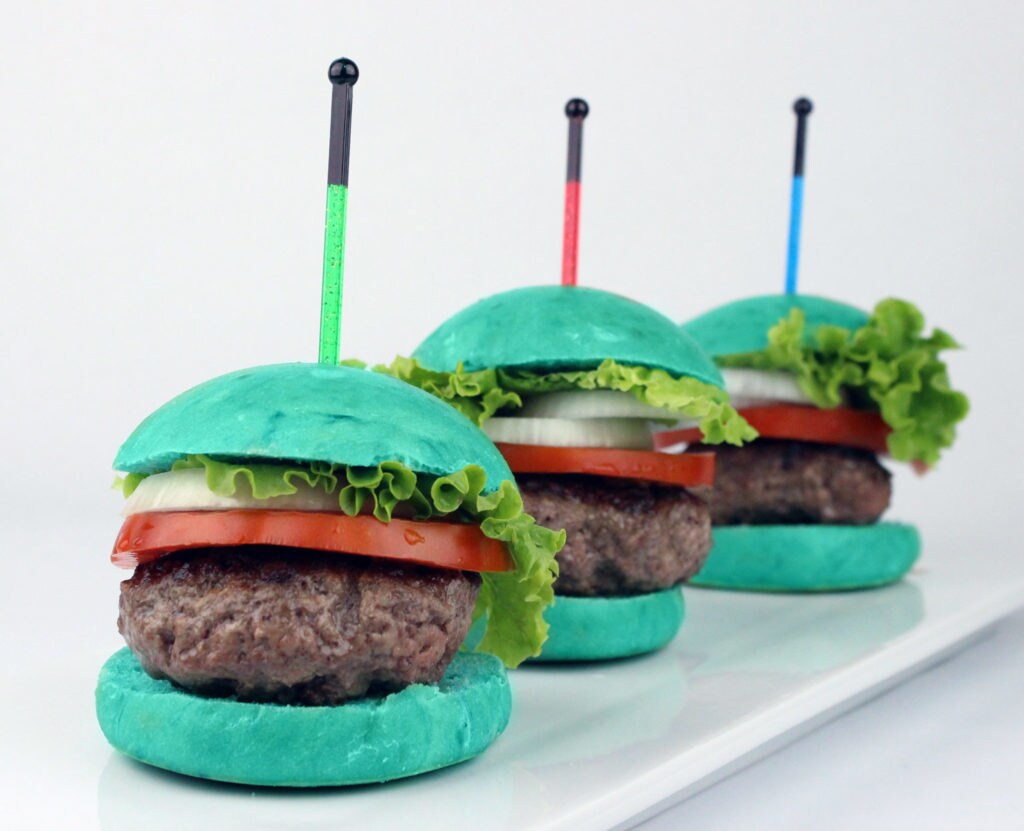 Jenn Fujikawa is a lifestyle and food writer. Follow her on Twitter at @justjenn and check her Instagram @justjennrecipes and blog www.justjennrecipes.com for even more Star Wars food photos.