Your tastebuds can't repel flavor of this magnitude.
When you're helping support the Rebel Alliance in its cause, it's easy to get downright hangry. As head of military operations, Admiral Ackbar knows it's best to take time and strategize over afternoon tea.
These delightful Ackbar treats are made with rice cereal and marshmallows and resemble a certain Mon Calamari. Serve them up to get ready for battle. It's not a trap, it's a snack!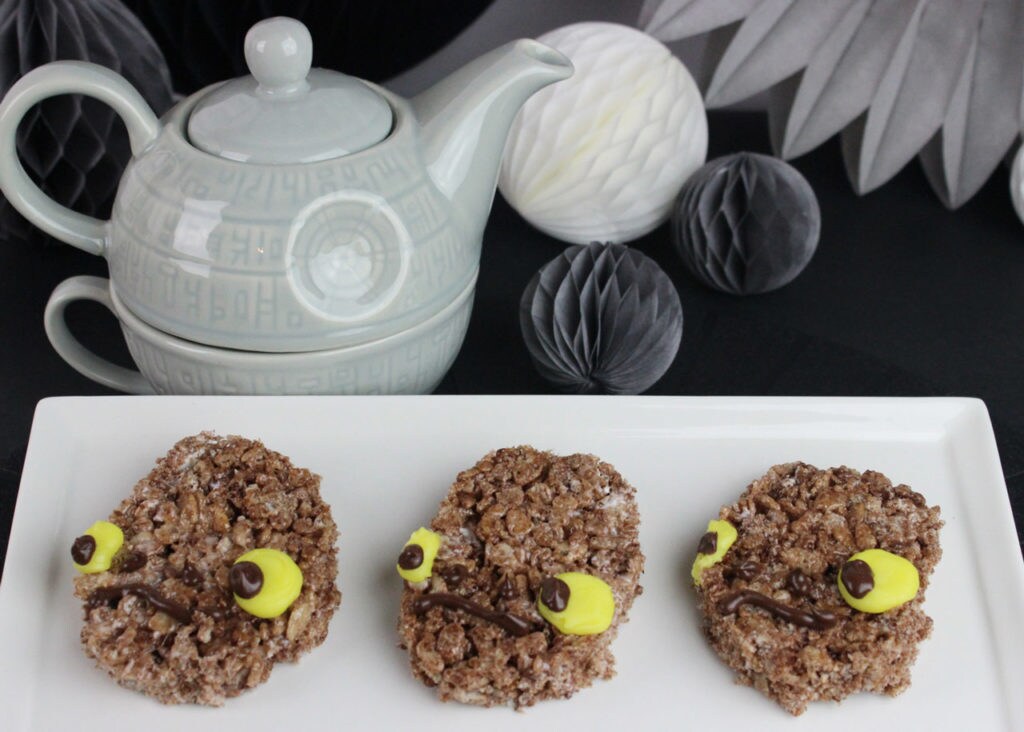 Ackbar Snacks
Ingredients:
6 cups cocoa rice cereal
(1 bag) 40 marshmallows
2 tablespoons unsalted butter, melted
Yellow icing
4 ounces chocolate, melted
Prep a baking sheet by lining it with parchment.
In a pot over medium-low heat, melt the marshmallows and the butter. Turn off the heat and stir in the cocoa cereal.
Using another piece of buttered parchment, press the coated cereal into the prepped baking sheet until flat. Let sit for 30-45 minutes to cool.
Cut the cereal into 3-½ inch ovals.
On the right side of the oval, add a circle of frosting for the base of Ackbar's eye. Use the melted chocolate and a #4 tip to create his pupil, nostrils, and mouth.
Once the frosting and chocolate have set, the treats are ready to serve.