Celebrate St. Patrick's Day with a look at some of the galaxy's greenest!
Today is St. Patrick's Day. The Irish holiday is celebrated around the world, and it's become traditional to wear a shamrock and/or green clothing and accessories on this day. Some cities even dye their rivers, canals, and fountains varying shades of emerald for the occasion. Though the holiday isn't celebrated in the Star Wars universe, we're tipping our hat to the festivities by highlighting some of the many green-skinned aliens in the galaxy.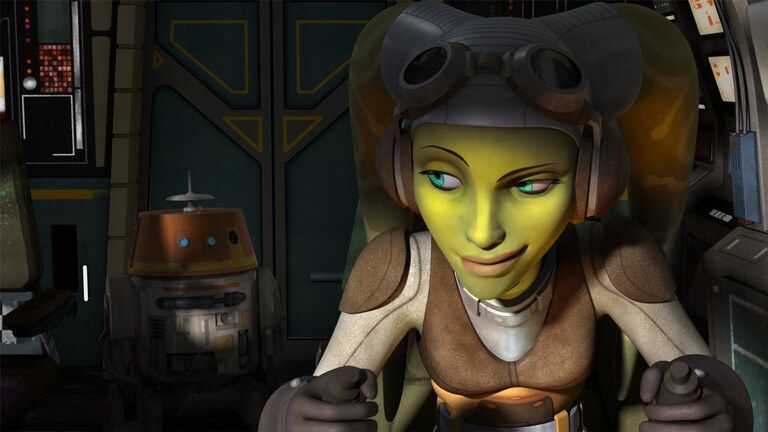 Hera Syndulla
Fighting for what's right is in Hera Syndulla's blood. Daughter of freedom fighter Cham Syndulla, Hera is the captain and pilot of the Ghost and a leader of the team in Star Wars Rebels. She's the group's primary contact with Fulcrum and decides where they're going and when. She calls the shots and manages to communicate volumes with a single raised eyebrow.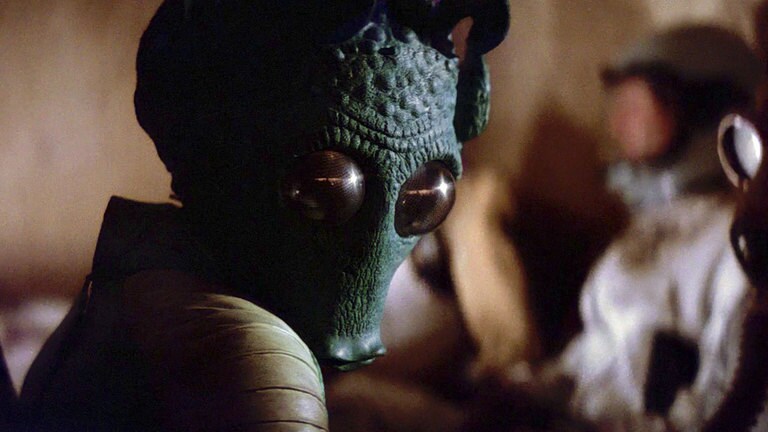 Greedo
The Rodian bounty hunter who threatened Han Solo's life briefly appears in A New Hope. But do you ever wonder if Solo misinterpreted Greedo's intent? Maybe Greedo was just looking forward to buying Han a drink, not killing him. We'll never know.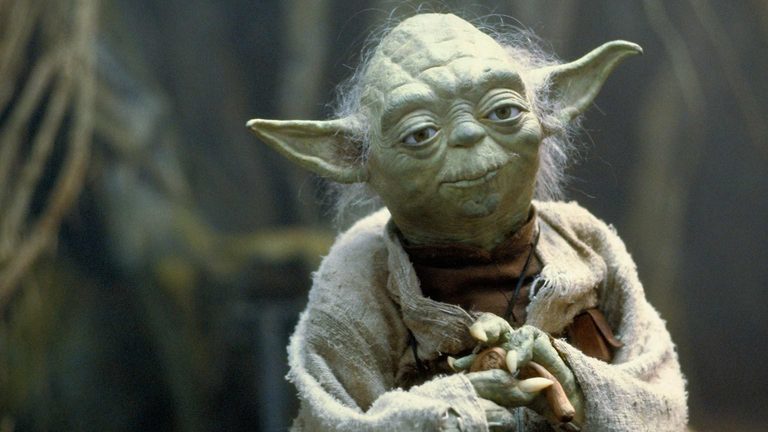 Yoda
Jedi Master Yoda may be a diminutive figure, but he should not be underestimated. You only have to watch him fight Count Dooku in Attack of the Clones or see him lift an X-wing from the swamps of Dagobah in The Empire Strikes Back to be convinced. I don't recommend standing within reach of his cane; when 900 years you reach, be as spry you will not.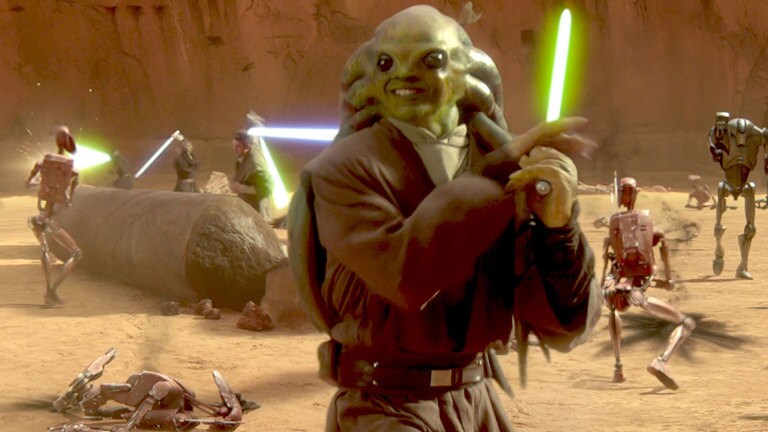 Kit Fisto
Kit Fisto strikes me as the happiest Jedi Master of them all. The Nautolan often has a smile on his face, even in an intense situation like the Battle of Geonosis. I like to imagine he was the Jedi who always had a joke on hand. He played a key role during the Clone Wars, participating in battles like the water war on Mon Cala.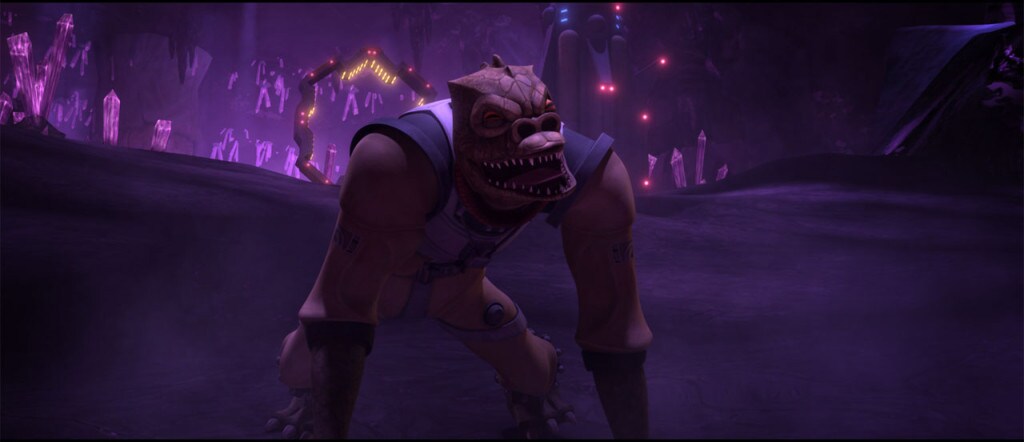 Bossk
The Trandoshan Bossk was one of the bounty hunters rounded up by Darth Vader to track Han Solo in The Empire Strikes Back. He has a ferocious appearance, but he didn't get to showcase his true skills until Star Wars: The Clone Wars. There we saw why he was in an in-demand bounty hunter, and we watched him serve as one of Boba Fett's mentors. (I acknowledge Bossk is a bit of a brownish/green -- but still green enough to be included here!)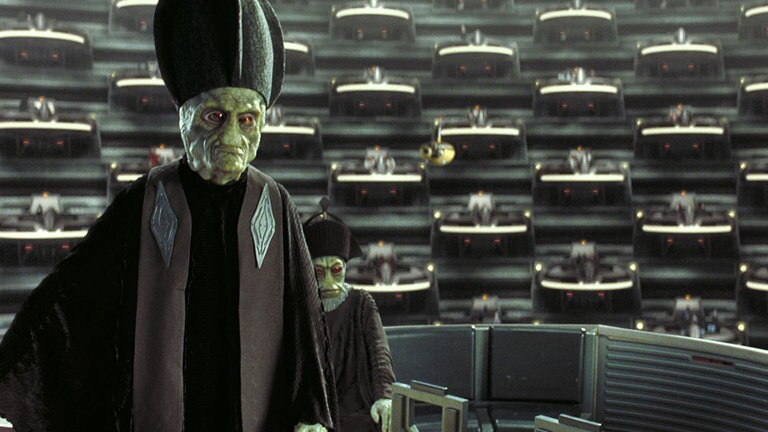 Lott Dod
The Senator of the Trade Federation is about as two-faced as they come. Lott Dod, a Neimoidian, seemingly had no qualms about leveraging his position to stall the Galactic Senate whenever it benefited the Federation. He even pretended that he wasn't allied with Viceroy Nute Gunray and that the Federation wasn't part of the Separatist Alliance. I wouldn't be surprised if he's forgotten which side he's one.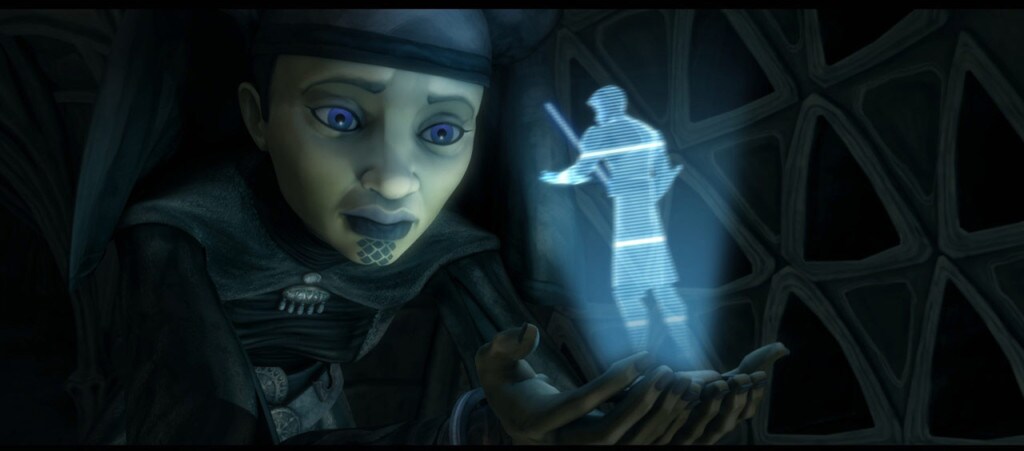 Luminara Unduli
Jedi Master Luminara Unduli is one of the handful of characters to appear in the films, Star Wars: The Clone Wars, and Star Wars Rebels. She is talented with a lightsaber, and we saw her exhibit strong leadership skills in the Clone Wars – hey, it's not her fault that her Padawan Barriss Offee went off the rails. Luminara suffered at the hands of the Empire and was used to lure the crew of the Ghost (and possibly others) into a trap on Stygeon Prime.
Amy Ratcliffe is a writer obsessed with all things Star Wars, Disney, and coffee. You can follow her on Twitter at @amy_geek and keep up with all things geeky at her blog.