The new book, from the illustrator of Star Wars Galactic Maps, imagines how a roving artist might interpret an array of alien species.
Tim McDonagh has already tackled illustrating the galaxy, having created the lush landscapes of Star Wars Galactic Maps: An Illustrated Atlas of the Star Wars Universe. For his new book, McDonagh tried to imagining how an artist might approach sketching the denizens of the galaxy he encountered on his travels among the stars.
McDonagh used the films and animated series for reference material on more widely-known species. "I looked at a fair amount of the comics, too, for inspiration," he says. "And there were a few of them that had never been depicted before visually so I was just going off of descriptions."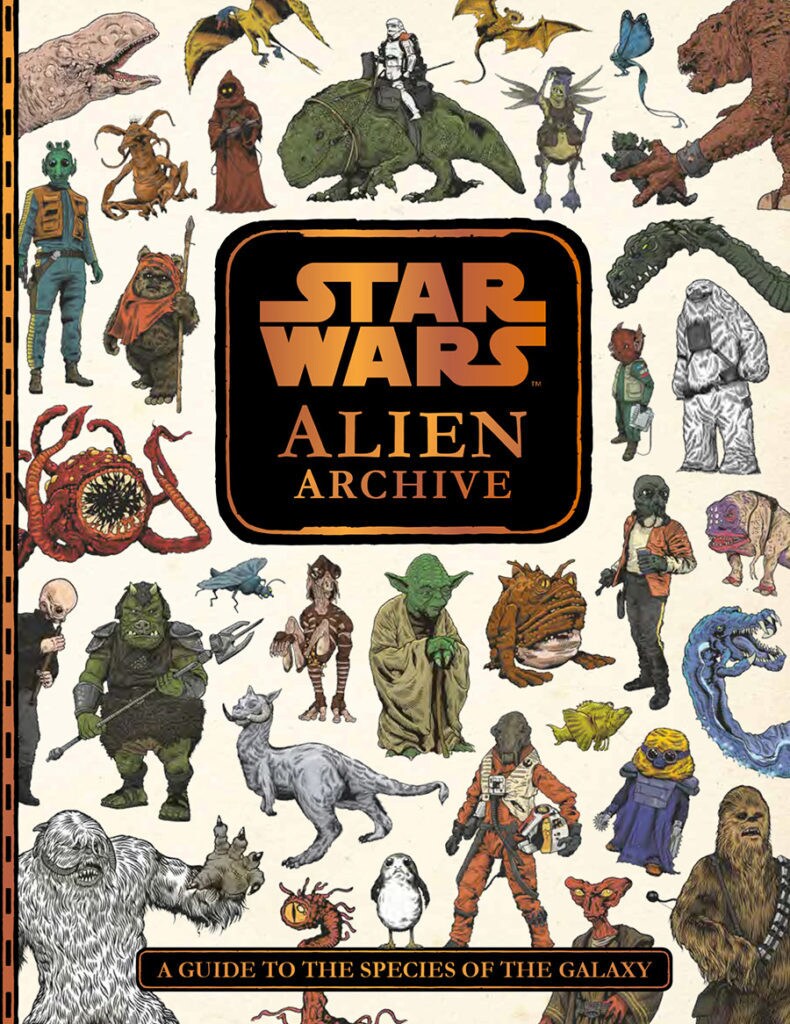 The result is Star Wars: Alien Archive, an in-world guide to Star Wars aliens and creatures organized into categories such as dry or wet habitats, frozen lands, aerial and space, and domesticated creatures. McDonagh started with a list of over 200 alien species. "Being a big fan of Star Wars, I knew a fair amount of the creatures we were going to include in the book," he says, "but I was amazed at just how many we managed to fit in there at the end and how many I hadn't come across before in the Star Wars universe."
The entire book took about six months to illustrate including smaller side images that accompany some species entries. "We thought it would be cool to have some sketchier looking illustrations in the book and kind of imagined that Gammit Chond [the famed Ithorian artist] would have sketched out something similar to those on his travels across the galaxy."
The book, already released by Egmont in the UK, hits shelves in the US today. In preparation for its release, McDonagh recently sat down with StarWars.com to share his five favorite illustrated entries from the volume.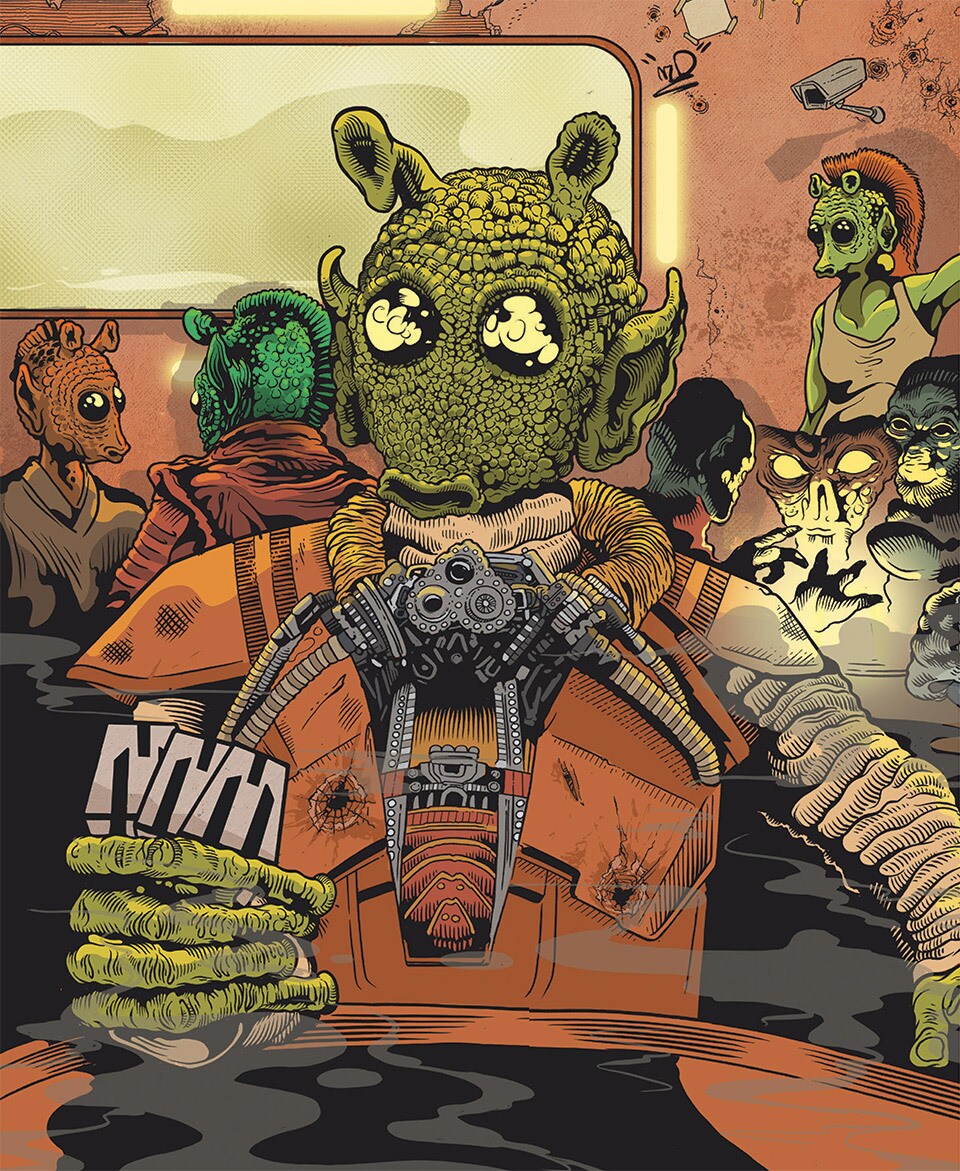 Rodian
I think Greedo would be one of my favorite characters in the Star Wars universe and I think the way Rodians look and sound make them one of my favorite species in the Galaxy! I love their huge eyes and scaly faces makes them a fun one to draw. I wanted to give our large illustration of the Rodian a sort of bounty hunter like feel as Rodians are well known for their criminal activity.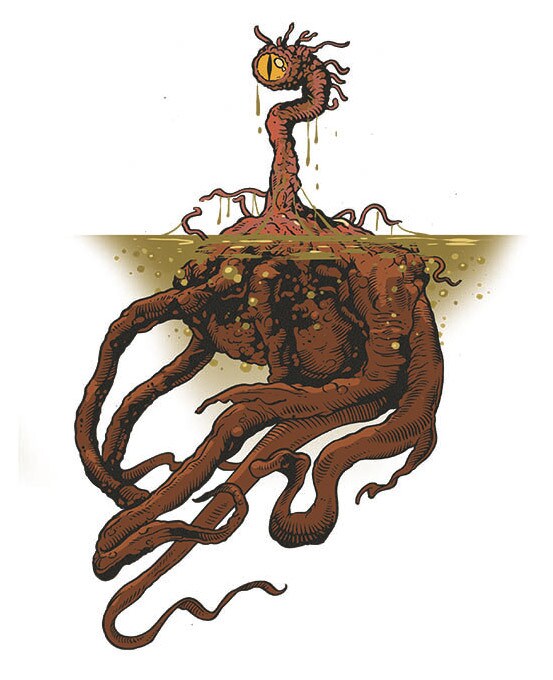 Dianoga
I really enjoyed drawing up and researching the Dianoga as you usually only get to see the eye so it was cool drawing up the rest of it! The trash compactor scene is one of my fondest Star Wars memories and drawing up the Dianoga brought it all back to me.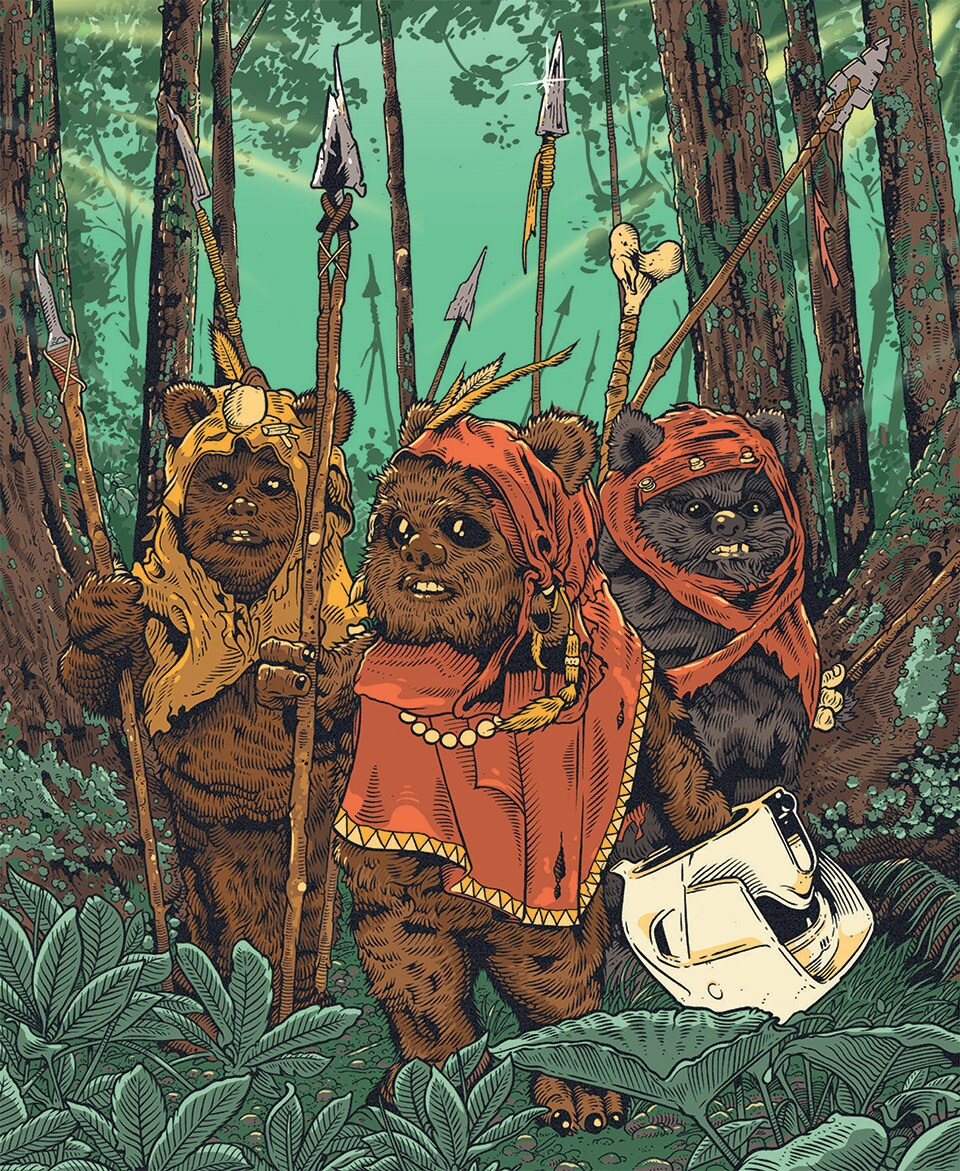 Ewoks
This was one of the first illustrations I worked up for the book and I think it still remains one of my favorites. It has lots of vegetation going on in the foreground and background which is one of my favorite things to draw!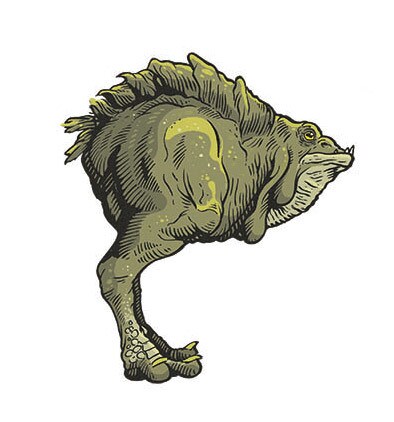 Nuna
This is probably one of my favorite more obscure creatures in the galaxy, purely based on the way they look and move. I used to play a lot of Star Wars: Galaxies and the lesser known Episode 1 – The Gungan Frontier and they both featured a lot of Nunas so it's good to see they're still a popular alien!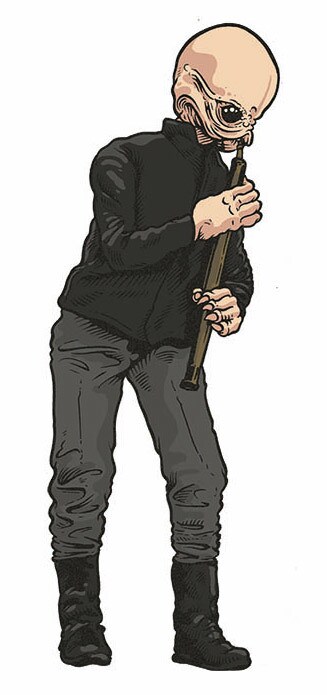 Bith
I always associate the Bith with the Mos Eisley Cantina band The Modal Nodes so it's interesting thinking of them as a race of people in their own right. I love the design of their heads and faces, I think they've got a lot of character. It was also cool to get a closer look at the instruments, too, as you only get a quick glance in A New Hope!
You can get your copy of Star Wars: Alien Archive from Disney Lucasfilm Press today.
Amy Richau is a writer, lifelong Star Wars geek, and diehard Denver Broncos fan. You can find her on Twitter @amyrichau and more of her writing on FANgirl Blog.
Site tags: #StarWarsBlog