Star Wars: The Rise of Skywalker characters, vehicles, and worlds are coming to Battlefront II, and we can't wait.
Ever since its launch in November 2017, Star Wars Battlefront II has continually expanded, adding characters, planets, and vehicles from across the saga, becoming one of the richest Star Wars videogame playgrounds ever. Now it's getting what may its biggest -- and most emotional -- update, as Star Wars: The Rise of Skywalker content comes to the game.

In a thrilling new trailer, heroes and villains from the final film of the Skywalker saga clash for one last time, from BB-8's zig-zag beneath a walker to Rey and Kylo Ren's ferocious duel; it's tense, cinematic, and beautiful, and we can't wait to play it all -- the 
Star Wars: The Rise of Skywalker
update begins on December 17, and a new jungle planet arrives December 20. Here are five of our favorite moments.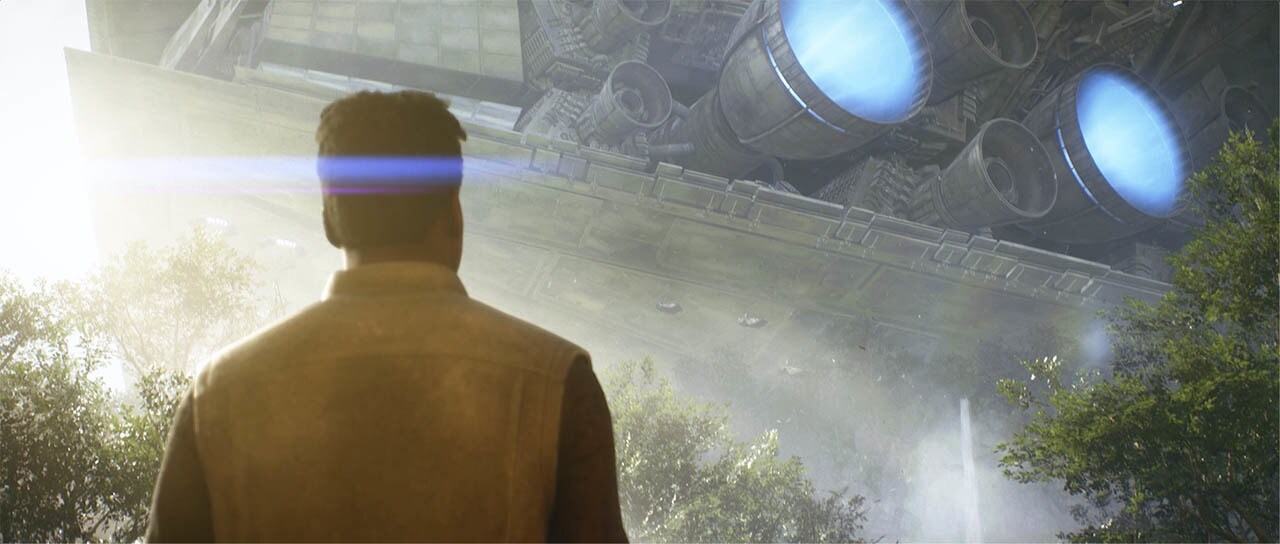 1. Finn and friends.
The trailer kicks off with Finn, as he appears in Star Wars: The Rise of Skywalker -- sporting the coolest pants anyone has worn in Star Wars -- watching as the First Order arrives. He takes in what's happening, then fearlessly lines up alongside a smattering of alien and human Resistance fighters, all ready to sacrifice themselves for victory. It sets the intense tone for what's to come.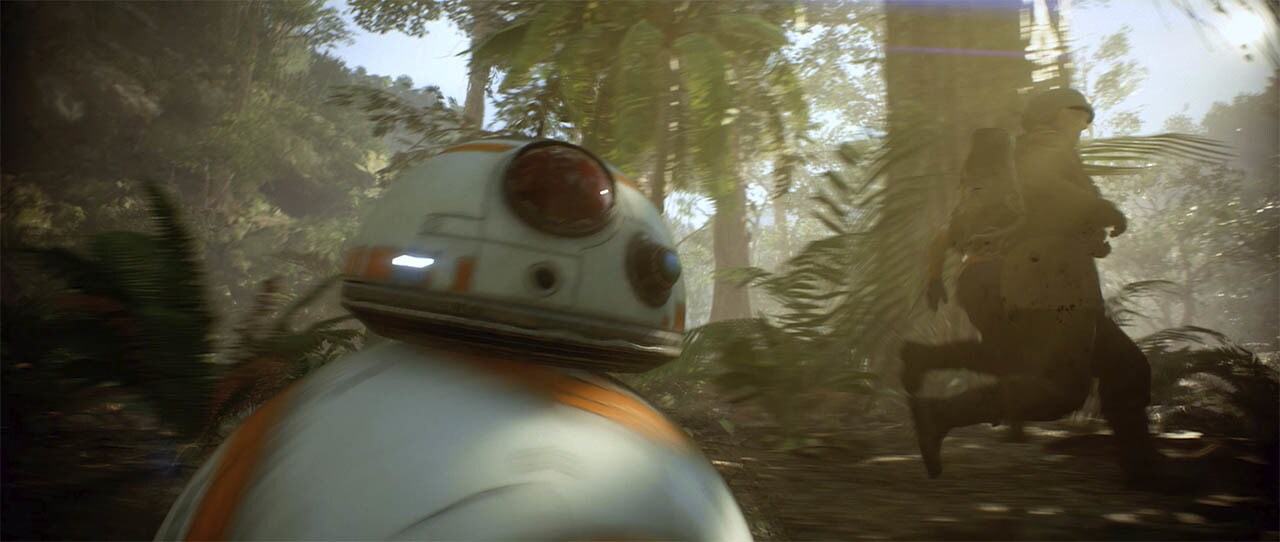 2. BB-8 on the move.
After the First Order begins its assault, a massive battle erupts with Resistance forces. And we're thrown right into the action, surprisingly, thanks to BB-8, who leads the charge. The adorable droid zooms through the fight, right through a walker's legs and chirping exuberantly. "Watch that droid," a trooper yells. You better. Look for BB-8 to come to Star Wars Battlefront II in January 2020.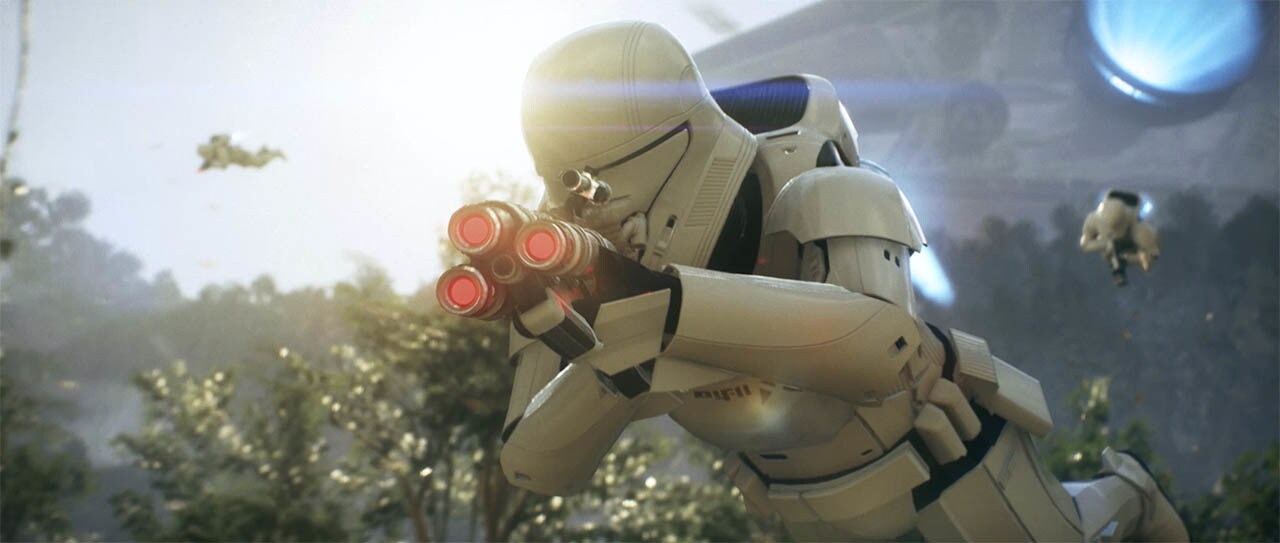 3. Rise of the jet troopers.
While trailer features an onslaught of First Order soldiers, the jet troopers are truly something to behold. In an awe-inspiring moment, they blast into the air -- and then deliver precise, deadly bombardments. Being a bad guy never looked better.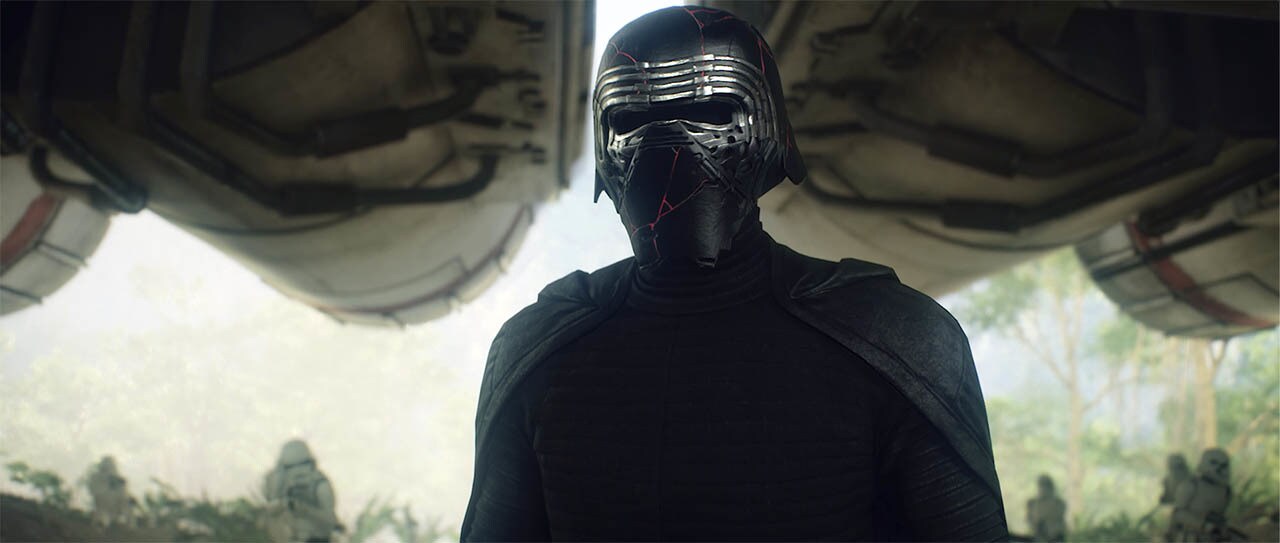 4. The return of Kylo Ren.
Resistance soldiers stop dead in their tracks. Then they're thrown skyward, pressed against a blockade runner. It could only mean one thing: Kylo Ren is back, and with his cracked helmet, the dark warrior makes for a frightening figure.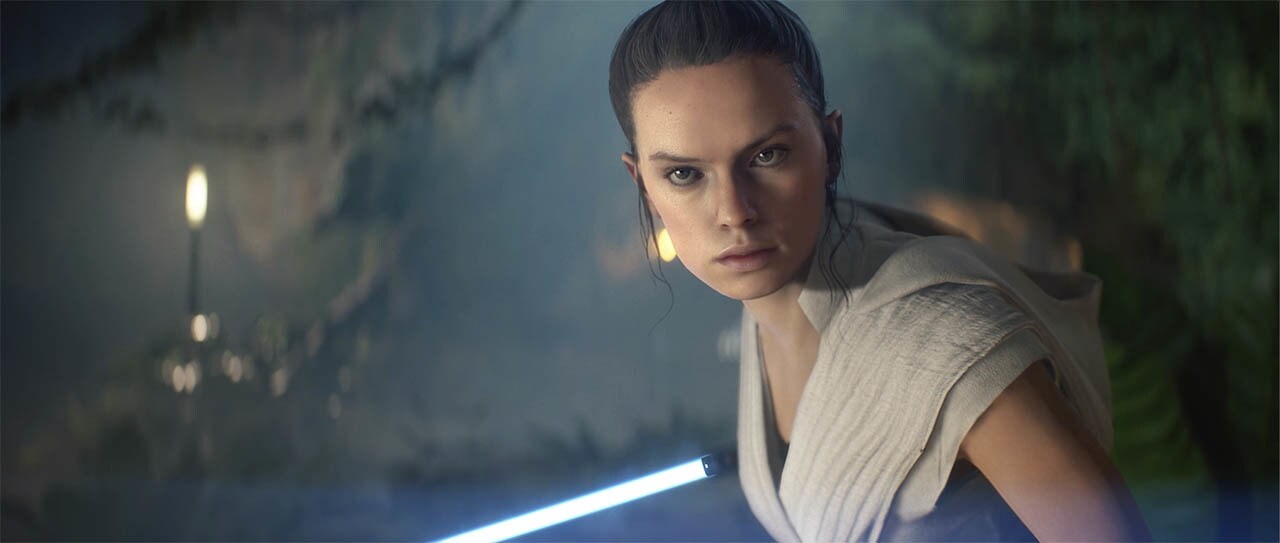 5. Rey unleashed.
Flanking Ren are Sith troopers, the next evolution of stormtroopers in Star Wars: The Rise of Skywalker. Rey, moving quickly with the Force as her ally, makes short work of them before facing Ren. It is, in a word, fantastic. Following some powerful imagery of characters spanning the saga, we return to where we left off, and Rey and Kylo Ren begin what looks to be an epic clash. It would be enough to watch it; thanks to Star Wars Battlefront II, we'll experience it ourselves.
Star Wars Battlefront II - Celebration Edition arrives December 17.
Dan Brooks is Lucasfilm's senior content strategist of online, the editor of StarWars.com, and a writer. He loves Star Wars, ELO, and the New York Rangers, Jets, and Yankees. Follow him on Twitter @dan_brooks where he rants about all these things.
Site tags: #StarWarsBlog