Newcomer Qi'ra is joined by some old friends — Hondo Ohnaka and IG-88. StarWars.com picks the best moments and surprises from the latest episode of Forces of Destiny!
As a teenager, young Qi'ra was part of a rough and tumble gang on the mean streets of Corellia. So it's no surprise that she's a scrapper who can take care of herself when she encounters a smarmy pirate and a clanking bounty hunter.
To celebrate the release of Solo: A Star Wars Story today and a brand new episode of Star Wars Forces of Destiny debuting on the Disney Channel in a TV special tonight at 8:30 p.m. ET/PT.
We've already picked some of our favorite moments from the second season of Star Wars Forces of Destiny so far, and now we have even more reasons to love these bite-sized, action-packed shorts, which shine a spotlight on life's everyday battles.
Here are five highlights from the short, "Triplecross" — which you can watch below!

1. Introducing…Qi'ra!
As one of the newest additions to the Star Wars galaxy, we're still getting to know this shrewd survivor. We can't wait to learn more about Han Solo's childhood friend, who grew up to become a Crimson Dawn lieutenant.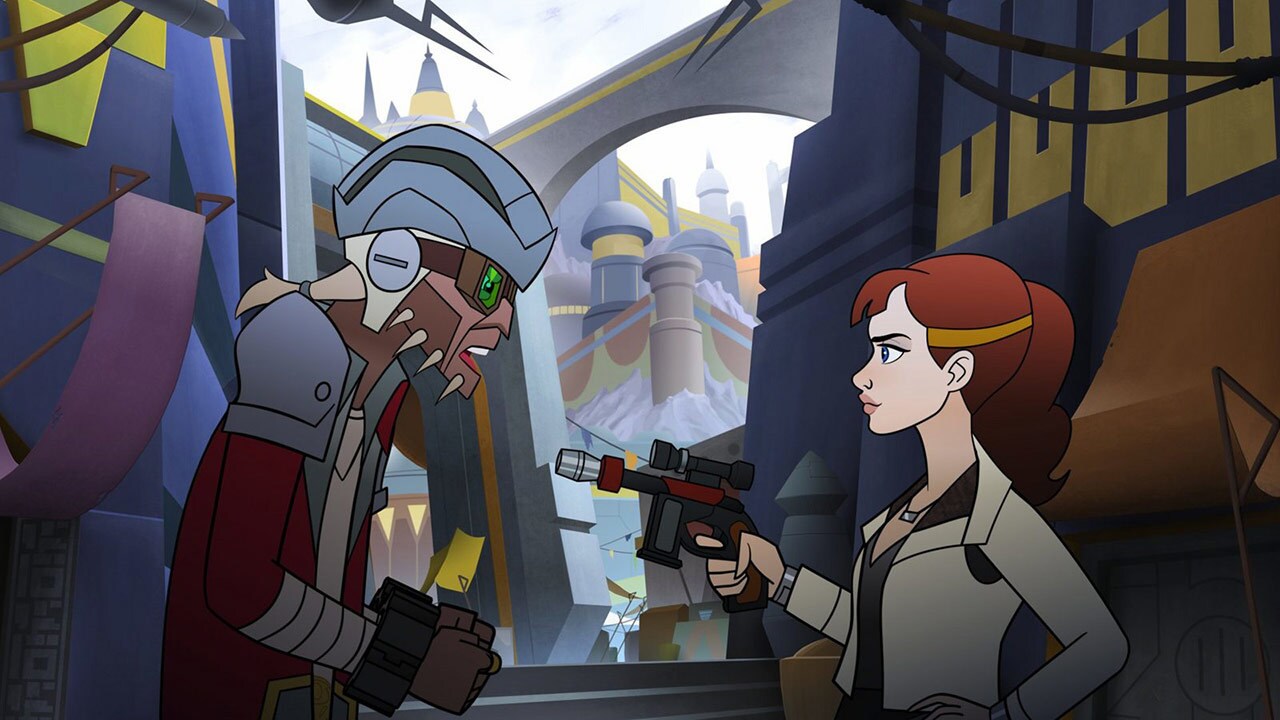 2. Hondo!
Hey, we know that voice! The incomparable Jim Cummings is back to give life to the slippery Weequay criminal and fan-favorite pirate leader. Oh, the stories he could tell. So many of them true!
3. It's a trap!
No escape route. Two enemies closing in. Things are looking pretty bleak for Qi'ra when Hondo and IG-88 join forces.
4. Who talks first?
Some battles don't call for a physical fight. Qi'ra is cunning and she quickly proves that she can outwit her opponents by playing them against each other.  It's a move that would make Han proud.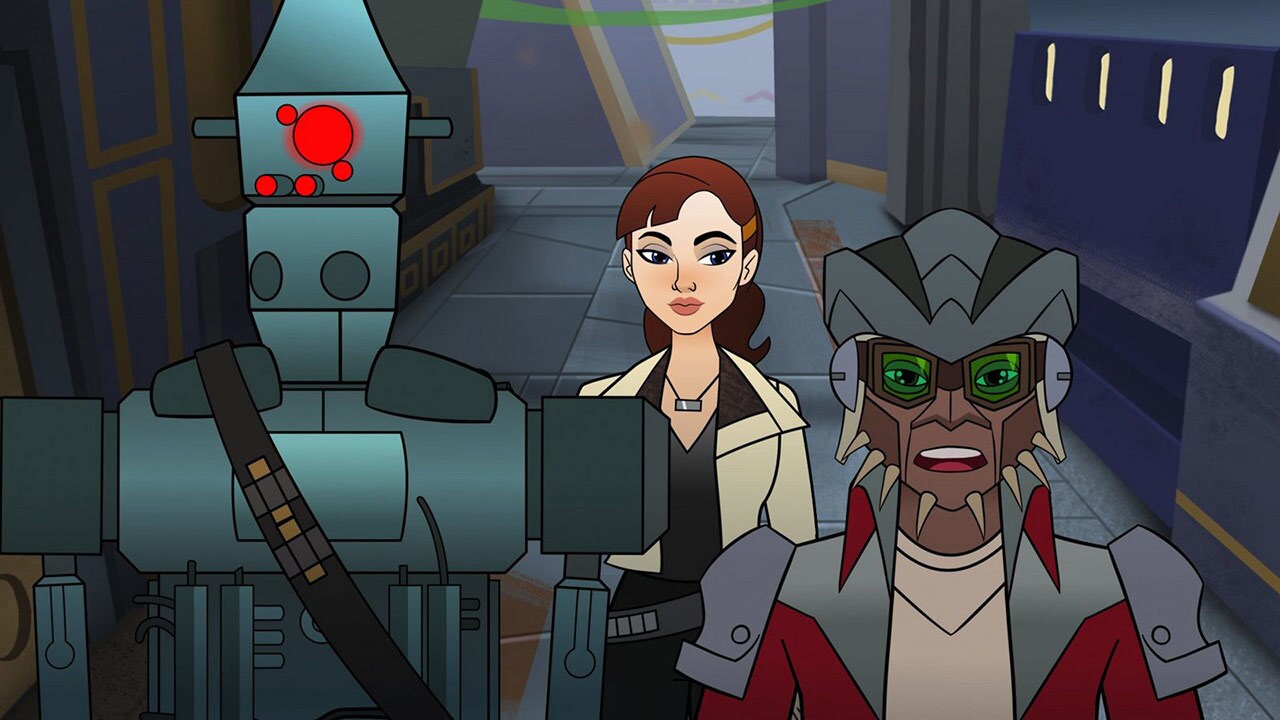 5. To quote Hondo's mother...
But it takes more than words to save her skin this time, and Qi'ra is up to the task. With a quick shove, she disarms Hondo, then sweeps his legs out from under him. Before he has time to react, he's the one in cuffs. As Hondo's sweet mother always said, "Son, if one hostage is good, two are better."
What were your highlights from "Triplecross"? Let us know in the comments below!
Kristin Baver is a writer and all-around sci-fi nerd who always has just one more question in an inexhaustible list of curiosities. Sometimes she blurts out "It's a trap!" even when it's not. Do you know a fan who's most impressive? Hop on Twitter and tell @KristinBaver all about them!