Get your first look at three scary stories at the heart of the Halloween special arriving October 1, exclusively on Disney+.
Welcome to Castle Vader, the galaxy's first all-inclusive, Sith-inspired, luxury resort.
Today we got our first look at the forthcoming Disney+ event, LEGO® Star Wars Terrifying Tales, with a new trailer that hints at the trio of scary stories spun to Poe Dameron and BB-8 after they crash land on Mustafar.
The special from Lucasfilm and the LEGO group follows Darth Vader's loyal servant Vaneé, played by Tony Hale, as he tells three frightening Sith stories: "The Lost Boy," the story of how a young Ben Solo first meets Ren; "The Dueling Monstrosities," which imagines how Darth Maul and General Grievous were reborn; and "The Wookiee's Paw," which gives a look at what might have been if all of Luke Skywalker's greatest wishes were immediately granted.
Here are our 5 favorite moments from the trailer, which you can watch below.

1. Two words: Tony Hale. As the voice of Vaneé, Hale's performance is a pitch-perfect mix of creepy caretaker and LEGO-infused fun, capped off by an evil laugh.
2. Was that lightning inside? Graballa the Hutt doesn't know what he's gotten himself into, and his fear is contagious. A brewing storm is so scary, Poe Dameron momentarily loses his hair over it.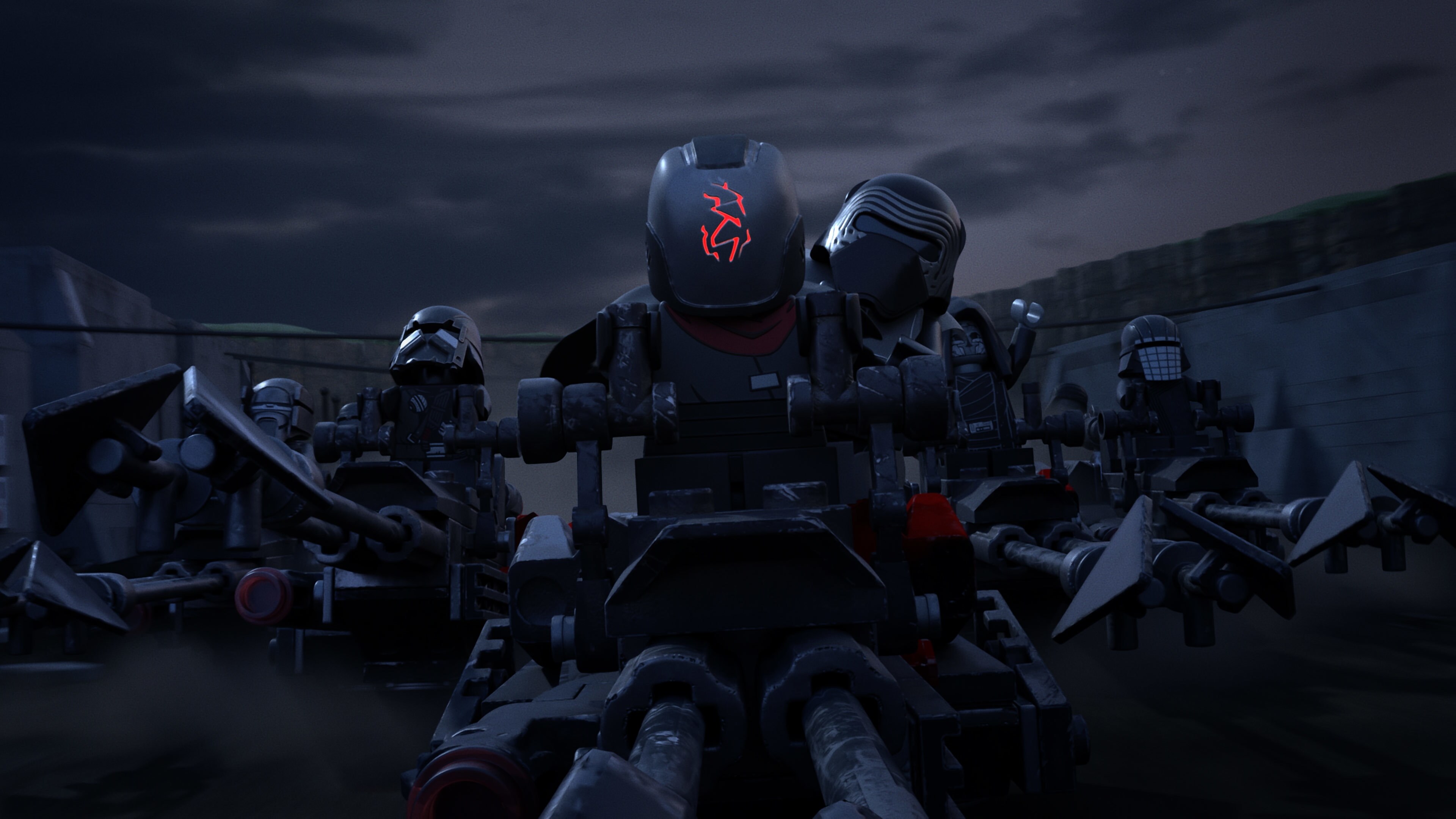 3. Ren in brick form. He debuted in the Marvel comic Star Wars: The Rise of Kylo Ren, but we're so excited to see the masked man known as Ren make the jump to animation.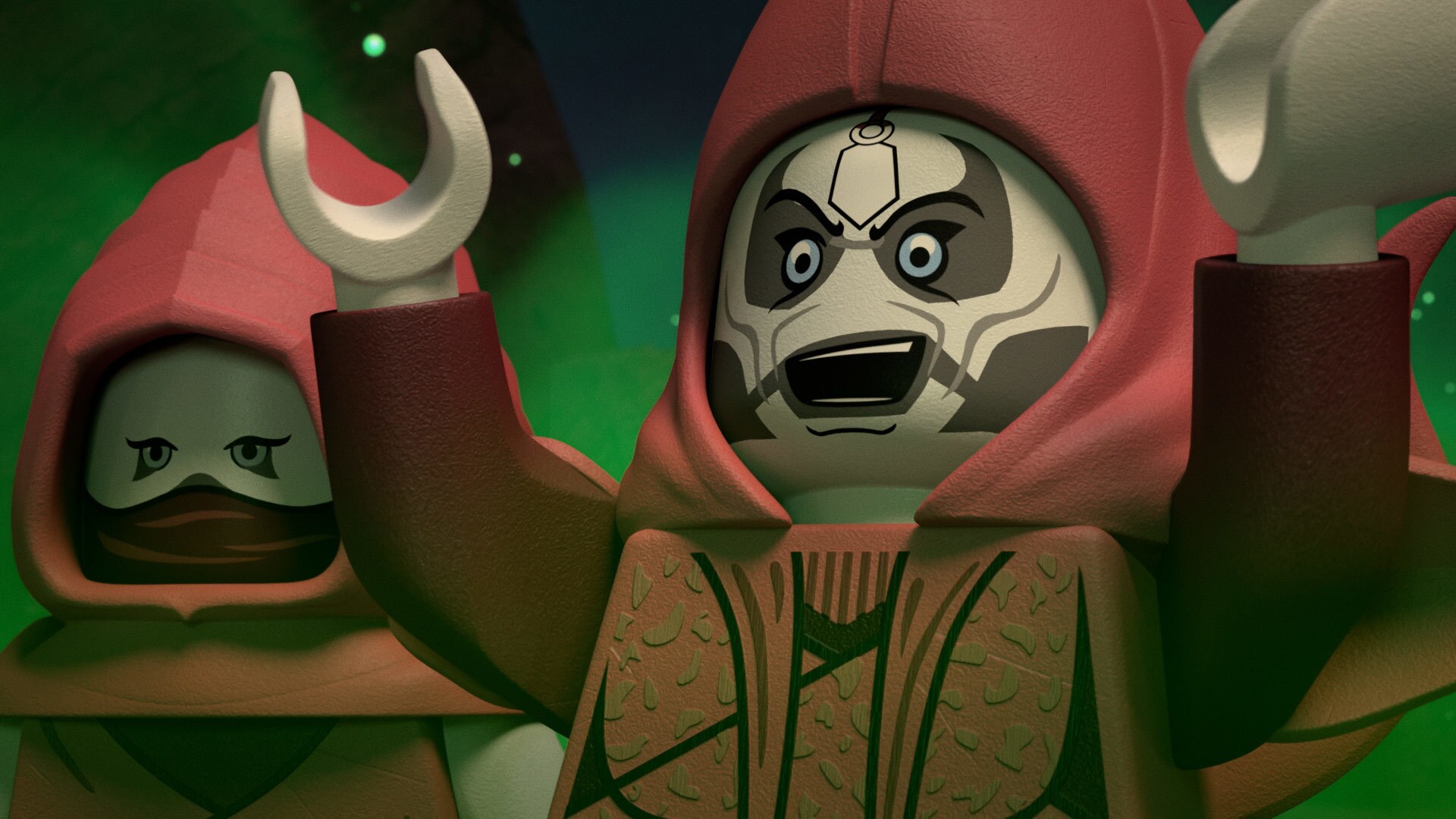 4. Mother Talzin is back! The resurrection of Maul gets a silly spin when his new cyborg legs aren't quite calibrated correctly.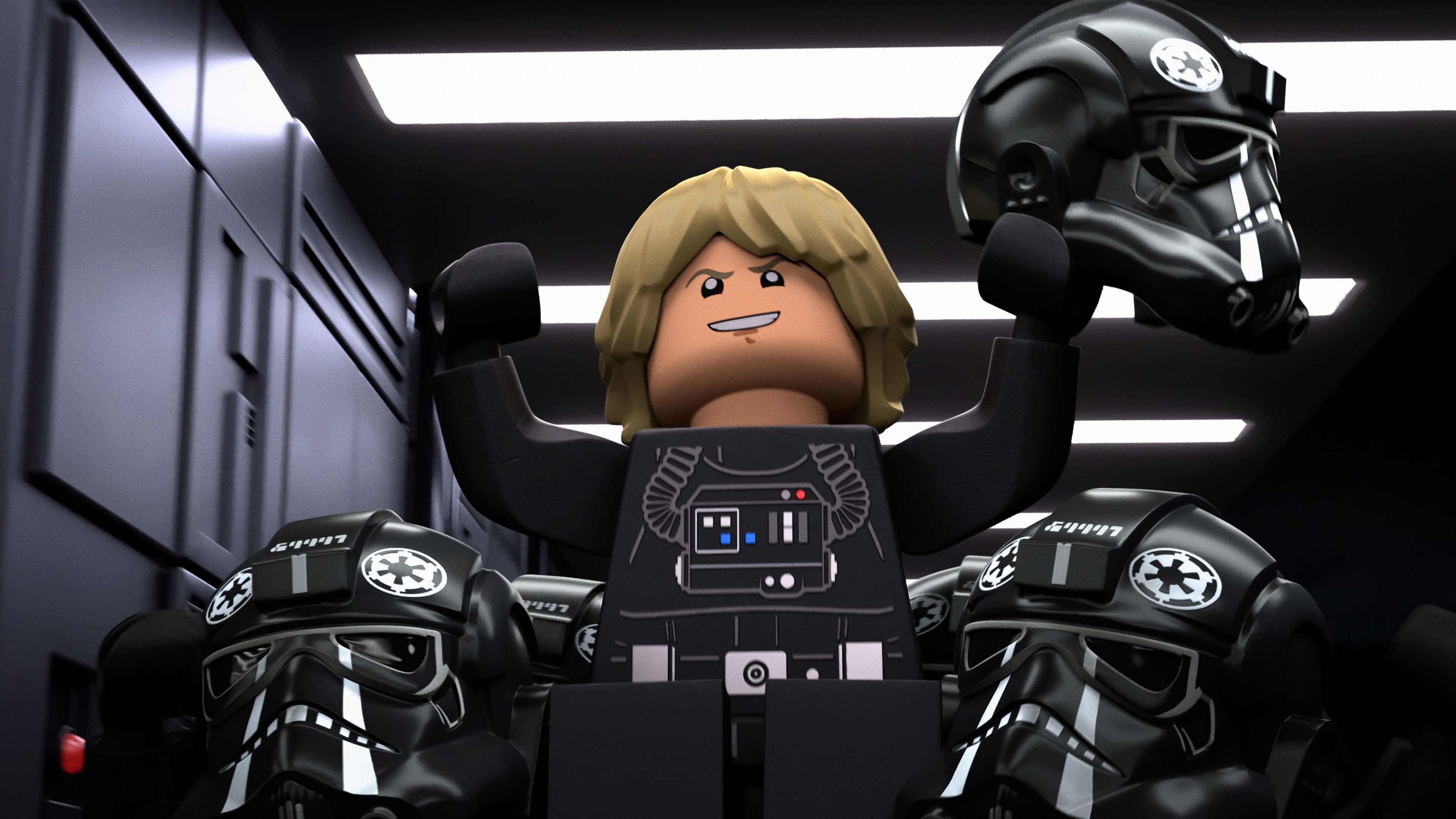 5. Luke Skywalker, Imperial pilot. In a riff on the classic "The Monkey's Paw," a magical Wookiee limb gives Luke a handful of wishes, turning him into a soldier of the Empire.
LEGO Star Wars Terrifying Tales premieres October 1, 2021 exclusively on Disney+.