Before we step inside the immersive story, now available on PlayStation VR, four creators share some of their experiences working on the series.
To celebrate the recent arrival of Vader Immortal: A Star Wars VR Series on PlayStation VR, the creative team behind the experience reconnected to share their favorite memories of what it was like to create a new story centered around one of the most iconic characters in the Star Wars galaxy.
In a panel hosted by StarWars.com contributor Kelly Knox, writer and executive producer David S Goyer, director Ben Snow, executive producer Mark S. Miller, and ILMxLAB lead QA Marissa Martinez-Hoadley delve into some fun behind-the-scenes stories about how the project all began, what it was like working with Maya Rudolph, the voice behind droid companion ZO-E3, and more!
Here are five things we learned during the panel.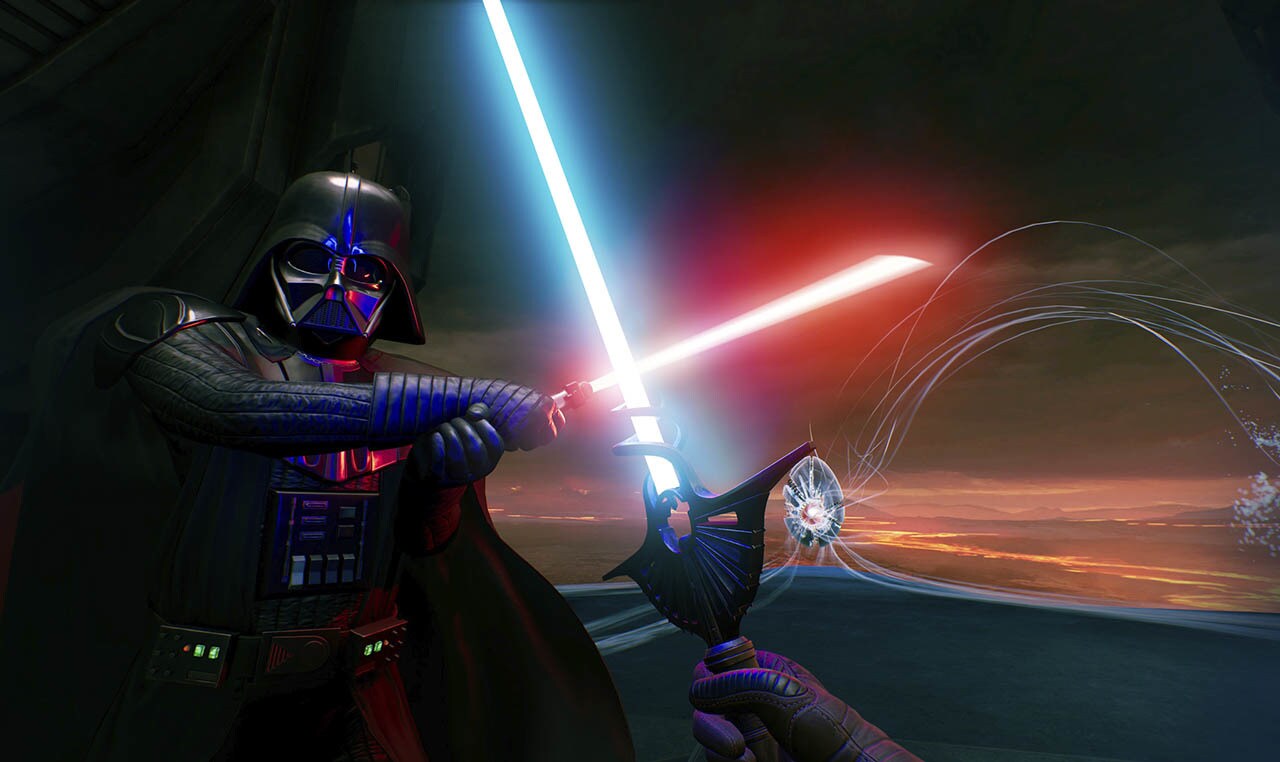 1. The series was made to feel like its own cinematic experience.
An experience is different from a video game, with a subtle balance for the player between things to do and things to see, Miller said. The narrative story of Vader Immortal had to give users the sense that they were walking into what was essentially an extra scene from one of the films. "We really wanted it to feel like you were stepping inside one of the movies and that you were a part of it," Snow said.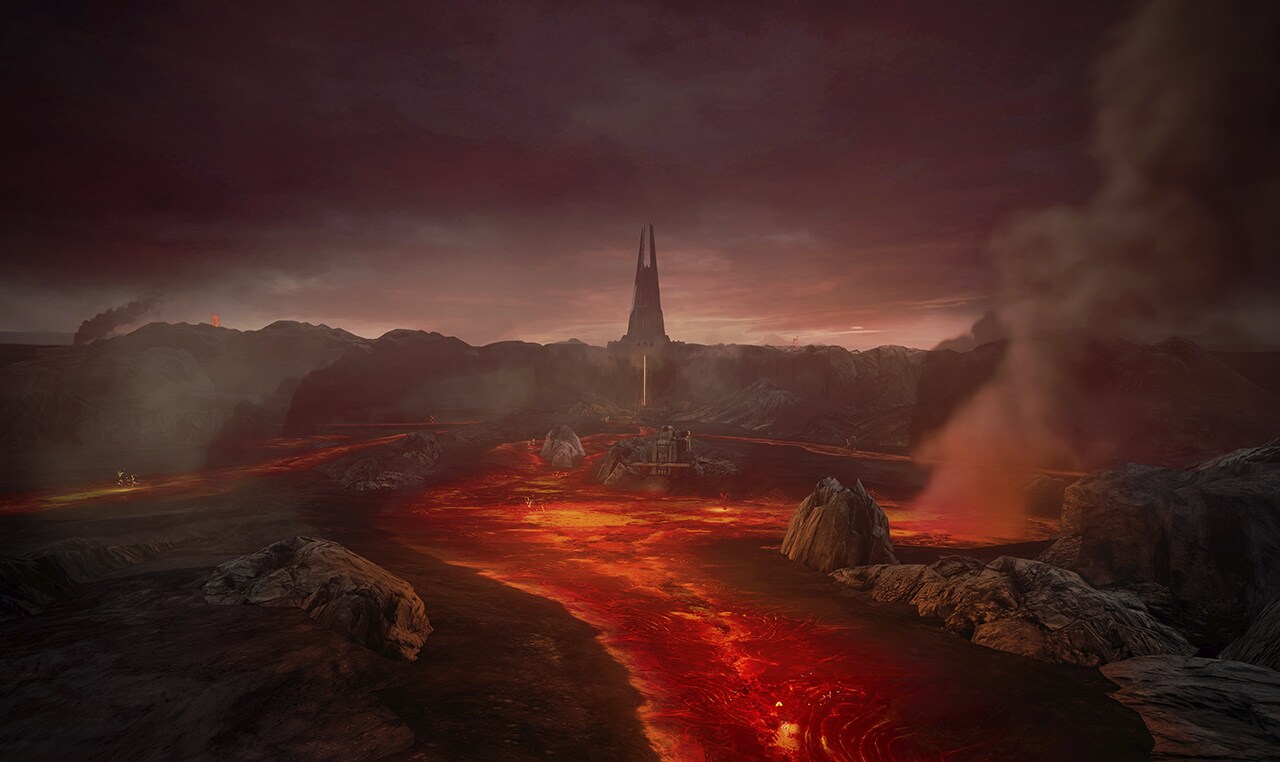 2. And several aspects link directly to the films, including Star Wars: The Rise of Skywalker.
You'll spot Corvax Fen, the forested area on Mustafar, inside the experience and when you first see Kylo Ren in the opening of Star Wars: The Rise of Skywalker. The monolith that is Vader's castle in the game also shows up in Rogue One: A Star Wars Story. And we get a glimpse of the native Mustafarians in Star Wars: Revenge of the Sith. However, storytellers got the chance to flesh out the lava planet's native culture a little more for Vader Immortal. "They're not just extras in this experience," said Goyer.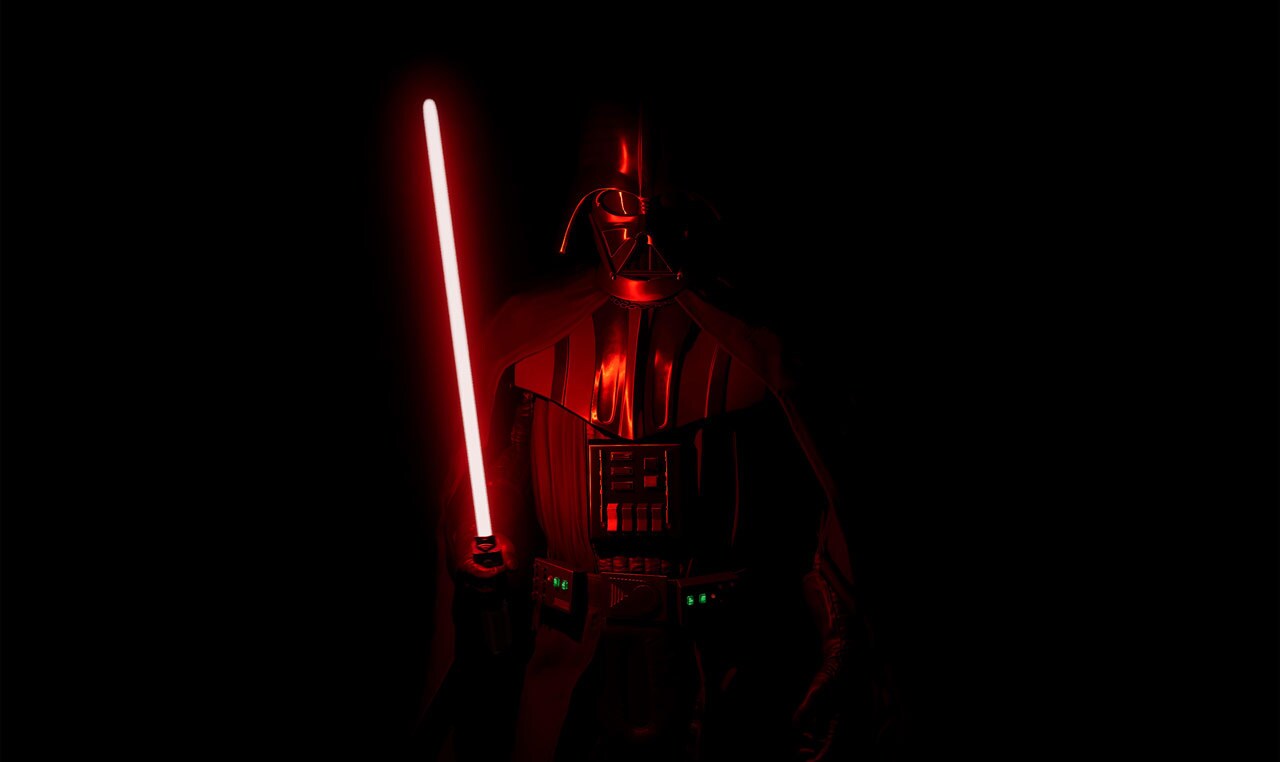 3. Darth Vader is genuinely scary even if you're the guy writing the Sith Lord's lines.
The suspenseful story has a number of creepy characters and creatures, including the Black Bishop and the darkghast, but Vader himself is easily the most terrifying of them all. "Vader is much scarier in VR than in any other medium," Goyer said. Especially when he talks to you. "The first time I did it and I saw Vader looking at me, I got incredibly scared and I backed up! I wrote the thing and as soon as I took the goggles off I couldn't remember a damn thing that he'd said."
"It's so fun to watch everybody's first reaction to that moment," Miller added. During Star Wars Celebration Chicago, a line of experiential booths allowed the team a front-row seat to many fans having their first encounter with the Sith Lord. "They're either taking a step back or at least shrinking. And you know exactly what's happening."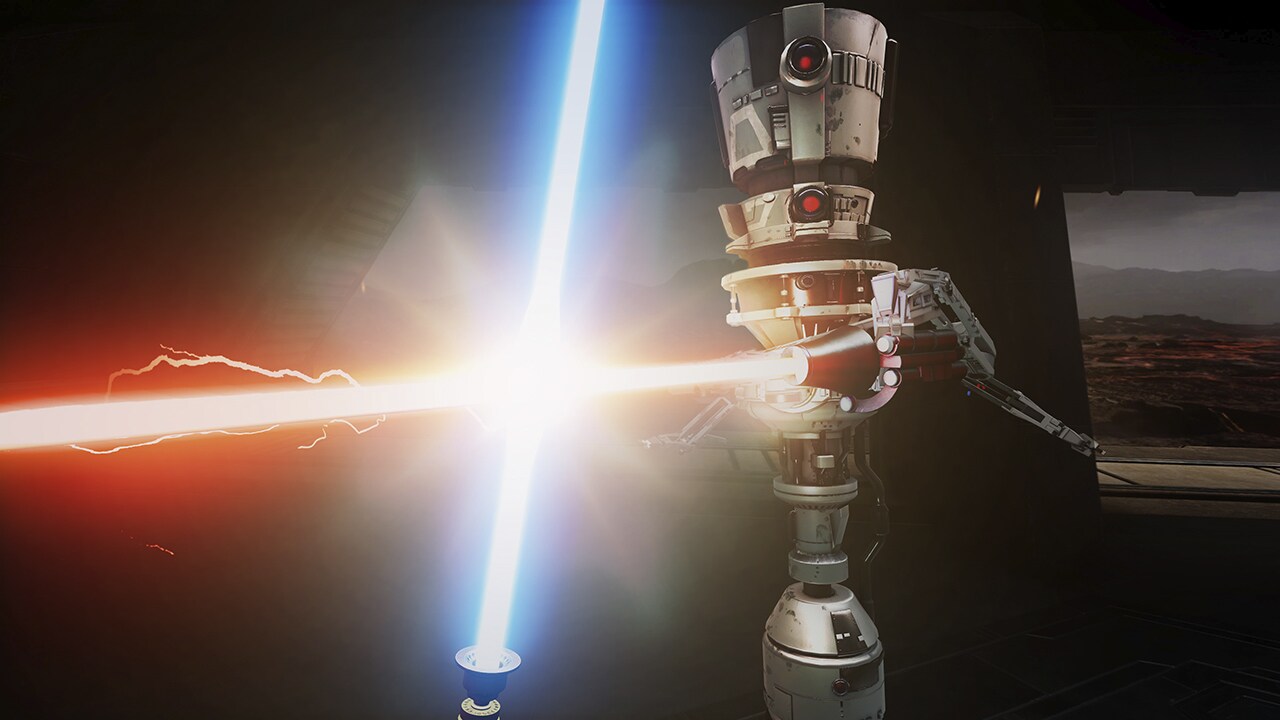 4. The Lightsaber Dojo is so realistic you might just try to use the Force at home.
Knowing many fans grew up pretending to fight with lightsabers in the backyard, Martinez-Hoadley said it was important to get the feel of holding a lightsaber just right in the experience. But she spent so many hours playing in the dojo during the week, it would have some interesting side effects. "Once the Force was introduced in the game, I would spend all week using the Force, and then go home on the weekend and sit on my couch and the remote control would be over there. And I couldn't get it!" she joked. "It really feels so real in VR to be able to use the Force…that you actually miss it when you're not in there."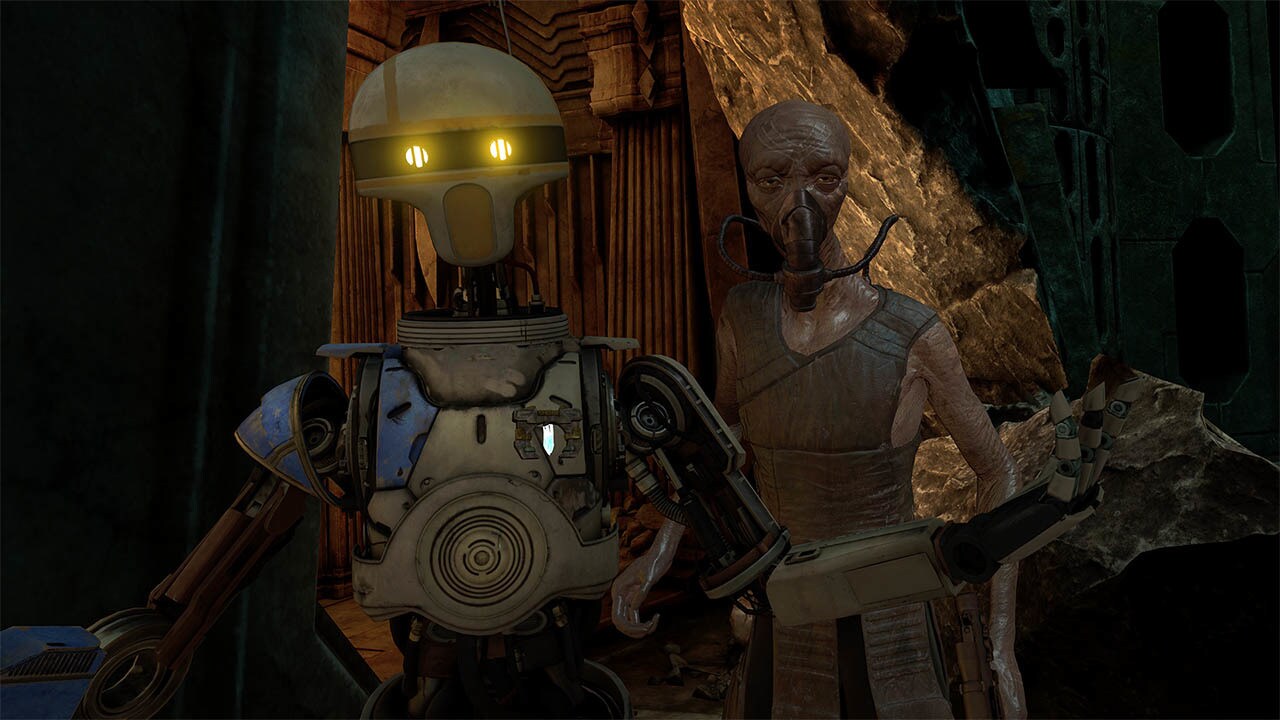 5. Maya Rudolph ad-libbed some of ZO-E3's lines and loved using Star Wars expletives!
In providing some much-needed levity, droid companion ZO-E3 gets some of the funniest lines in the entire series. Some were scripted, but others came direct from the comedian giving the droid her voice. Rudolph's ad-libs were so funny that designers reverse engineered parts of the experience to include them. And, Snow revealed, Rudolph was particularly fascinated by the list of approved Star Wars curse words. "Her nags got funnier and funnier and funnier," Snow said. "I definitely ruined quite a few takes just by cracking up."
Watch the entire talk for yourself below!

Associate Editor Kristin Baver is a writer, host of 
This Week! In Star Wars
and 
The Star Wars Show Book Club
, and all-around sci-fi nerd who always has just one more question in an inexhaustible list of curiosities. Sometimes she blurts out "It's a trap!" even when it's not. Do you know a fan who's most impressive? Hop on Twitter and tell 
@KristinBaver
 all about them.
Site tags: #StarWarsBlog, #VaderImmortal, #ILMxLAB