The voice actors behind Kai Brightstar and Lys Solay talk about their on-screen best friend Nubs, the series' powerful lessons, and more.
Of all the fantastical escapades their on-screen counterparts get into in the new Disney+ series Star Wars: Young Jedi Adventures, it's hard for Jamaal Avery Jr. and Juliet Donenfeld to pick just one to experience in real life.
"Is all an answer?" Avery — the voice of Kai Brightstar — asks with a laugh, before they agree that riding speeders and fighting pirates with lightsabers would be their top picks. "That and flying one of the ships, too," he adds.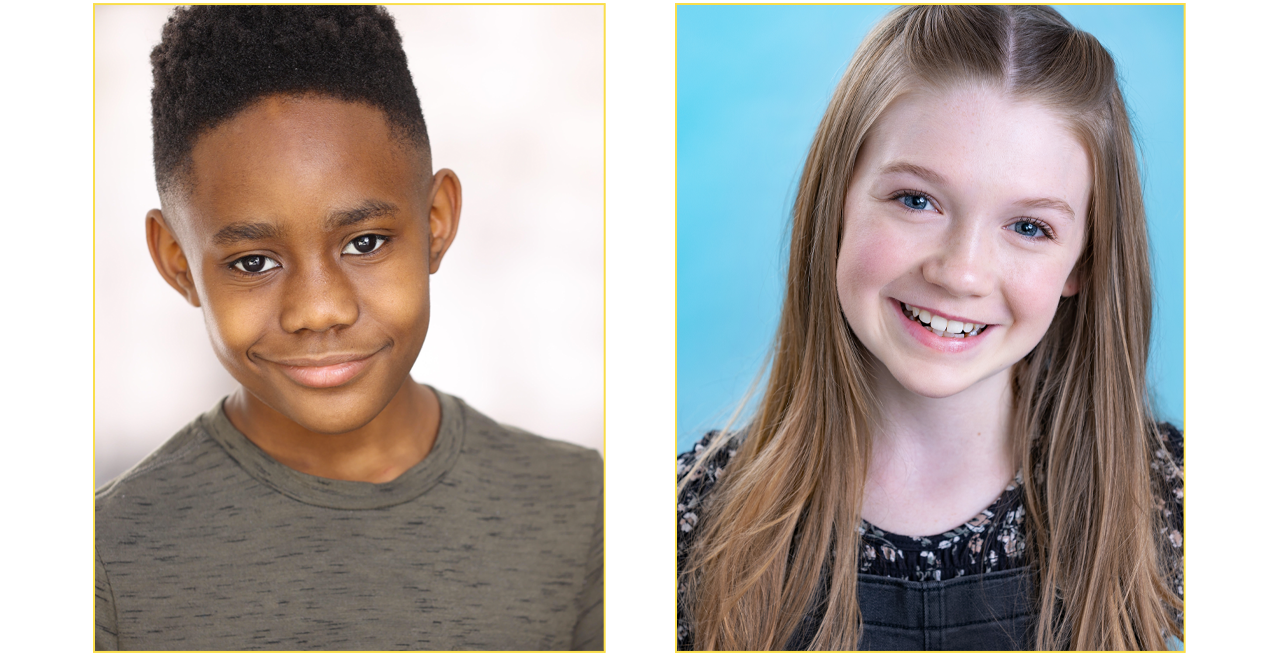 The actors behind on-screen best friends and Jedi younglings Kai Brightstar and Donenfeld's Lys Solay often erupt into giggles as they answer questions about creating the show, geared toward the youngest Star Wars fans and their families. The first episodes arrived on May the 4th, Star Wars Day, but it was months before they could reveal they'd been cast in the series.

Both auditioned during the COVID-19 lockdown, finding a similar creative solution to the need for an at-home recording studio: their fathers' respective closets. "Me and my mom ran into his closet and set everything up. We like piled up the clothes, made a little fort with it, and we just did the whole audition in his closet," Avery says, laughing.
"We also made a recording studio in my dad's closet!" Donenfeld exclaims.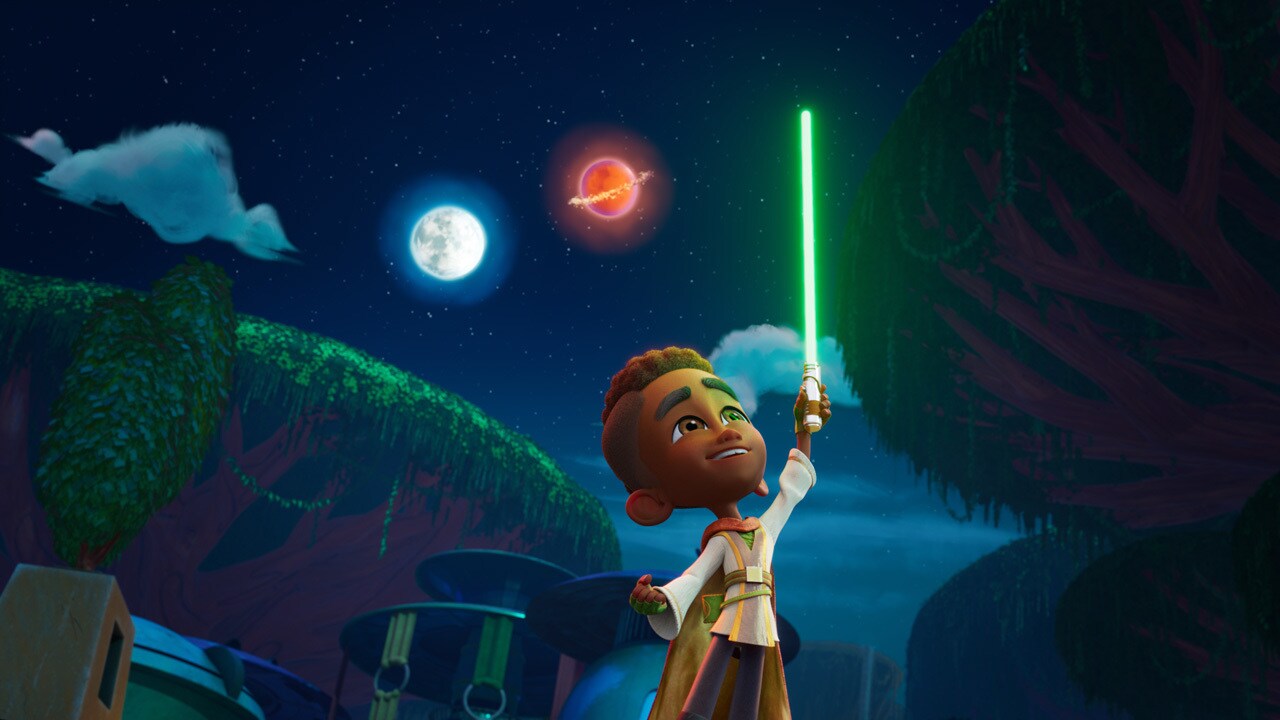 Among the youngest in the cast, Donenfeld and Avery hope younger children will see something aspirational in their Jedi counterparts on-screen. "Kai Brightstar is a kind, enthusiastic, amazingly cool, awesome, good-looking character," Avery says, chuckling at the end; the character looks an awful lot like Avery himself. "He's outgoing. He goes into every situation with the best foot forward and the best mindset."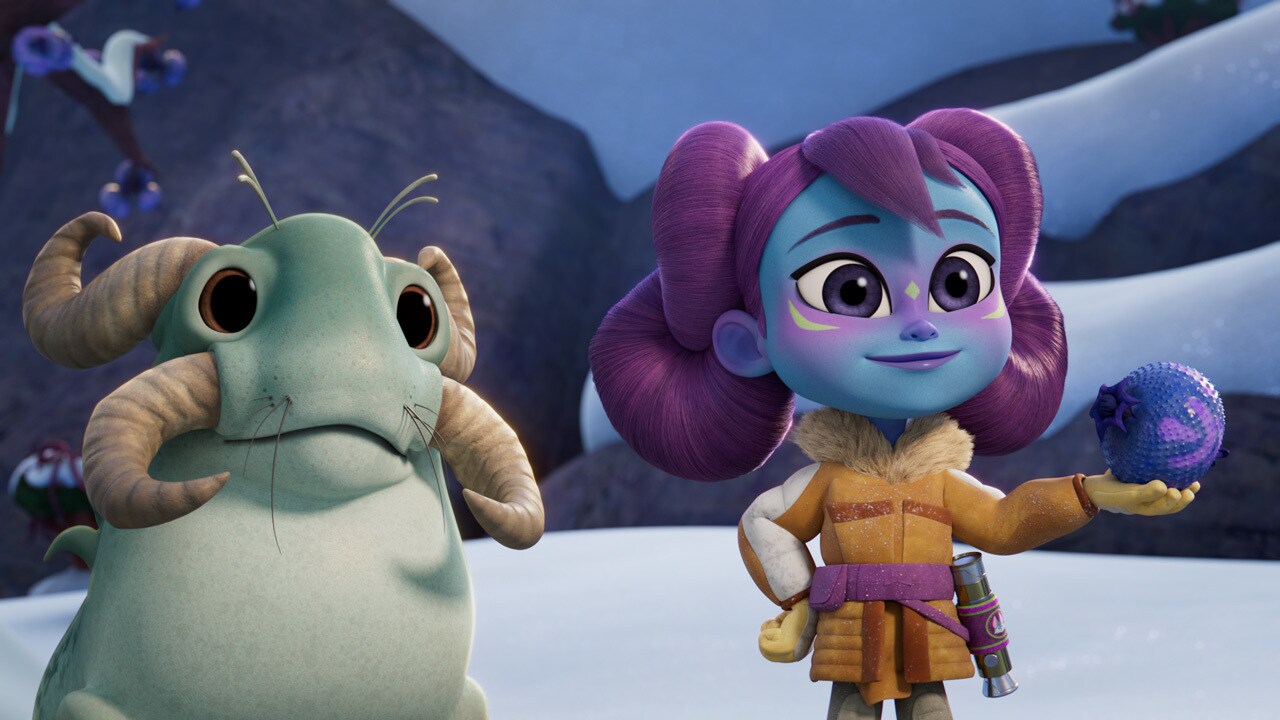 As for Lys Solay, friend to animals and a Pantoran student at the Jedi Temple on Tenoo, Donenfeld appreciated that designers gave her character "two space buns" reminiscent of Princess Leia's most notable hairstyle, "which I think corresponds pretty well. She's super smart. She's quick-witted. She's super acrobatic, and she always lands on two feet. She's super observant. And I love how she puts people and creatures before herself and is always willing to help out." All characteristics that sound an awful lot like General Organa, too.

As the stories take place in the era of the High Republic, previously explored primarily in books and comics and set hundreds of years before Star Wars: The Phantom Menace when the Jedi were at their height, there won't be a chance for Lys and Leia to team up. But there are other recognizable characters and species, including Master Yoda.
The wise Jedi Master helps to teach the younglings and even gifts Kai his own training lightsaber in the first episode after Brightstar's saber is lost. When Avery first got the script, "I had to read it over like five times," he says. "I'm like, what just happened? Wait, Yoda's in the show too?"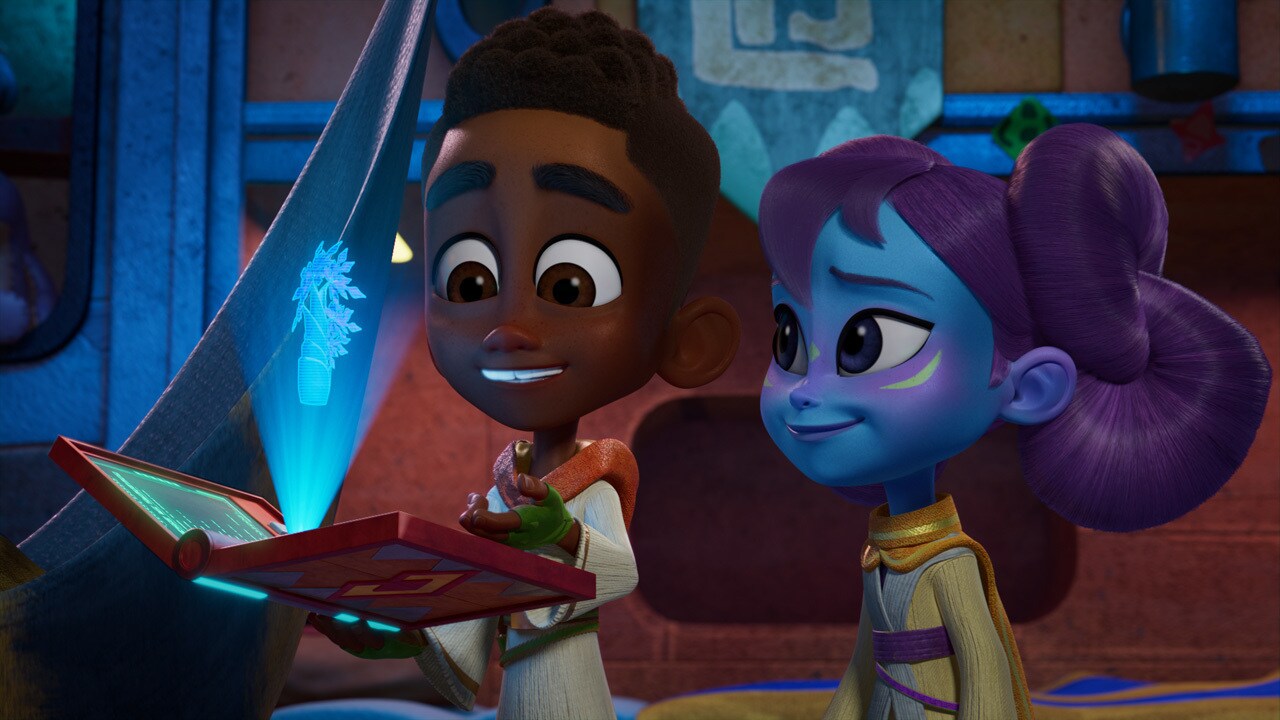 The Force and friendship

Donenfeld and Avery didn't know exactly what their characters would look like when they first signed on for the show. Now, they sometimes catch one of their characters making a face they've previously only seen in a mirror. It's a testament to how much both bring their own personalities into the roles, and perhaps how animators have taken inspiration from their mannerisms in the recording booth.
In one of the shorts, "when the tooka kitten runs past Kai, that's my literal reaction. If a cat ran past me, I'd be like just as terrified as Kai. Especially how fast it was! I was just like, 'Whoa, what just happened? Where'd that come from? Where'd that go? And what was that?'"
Donenfeld is also a fan of the tooka kittens, her top pick if she were able to transport a Star Wars creature home as a pet. "I like how the tooka kitten is so crazy [because] I'm really crazy and it could run around at home with me and play with me. But then also at the end of the day when Lys finds it, it just wants a cuddle and I think that's really sweet." It's also entirely relatable, Donenfeld adds. "There's a lot of young people that are creature lovers and I think that's really great to show that in the show."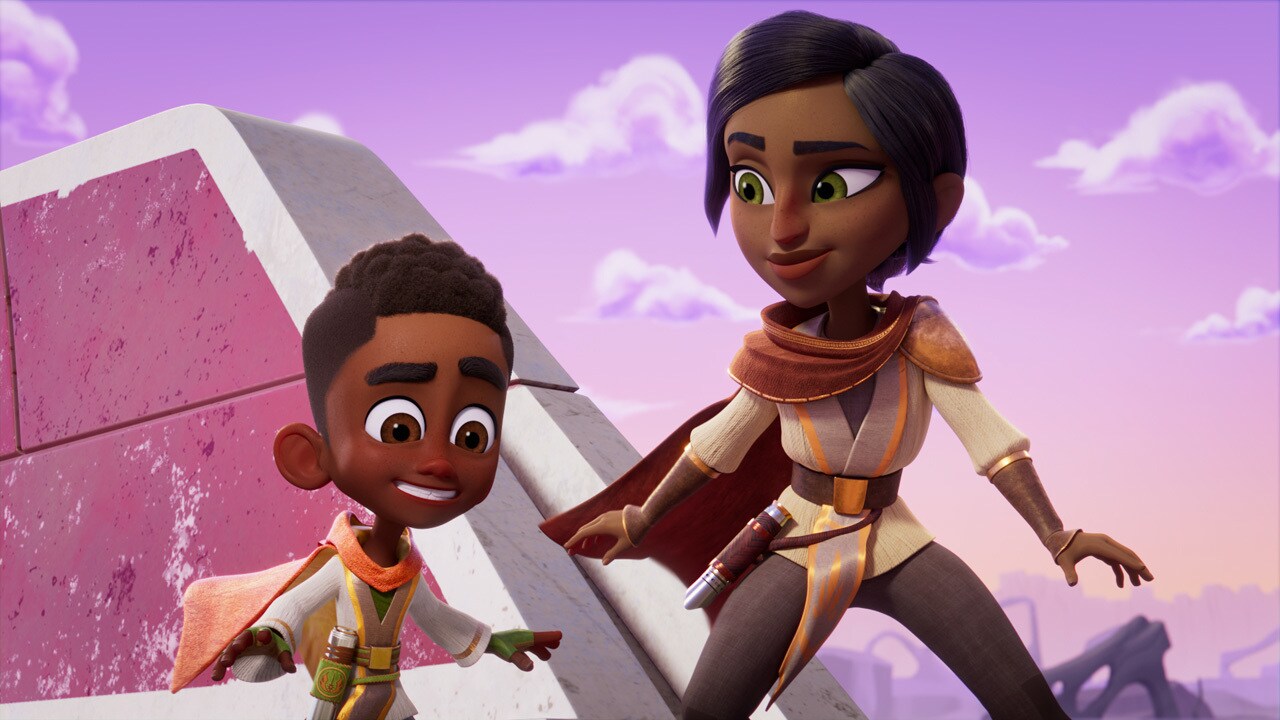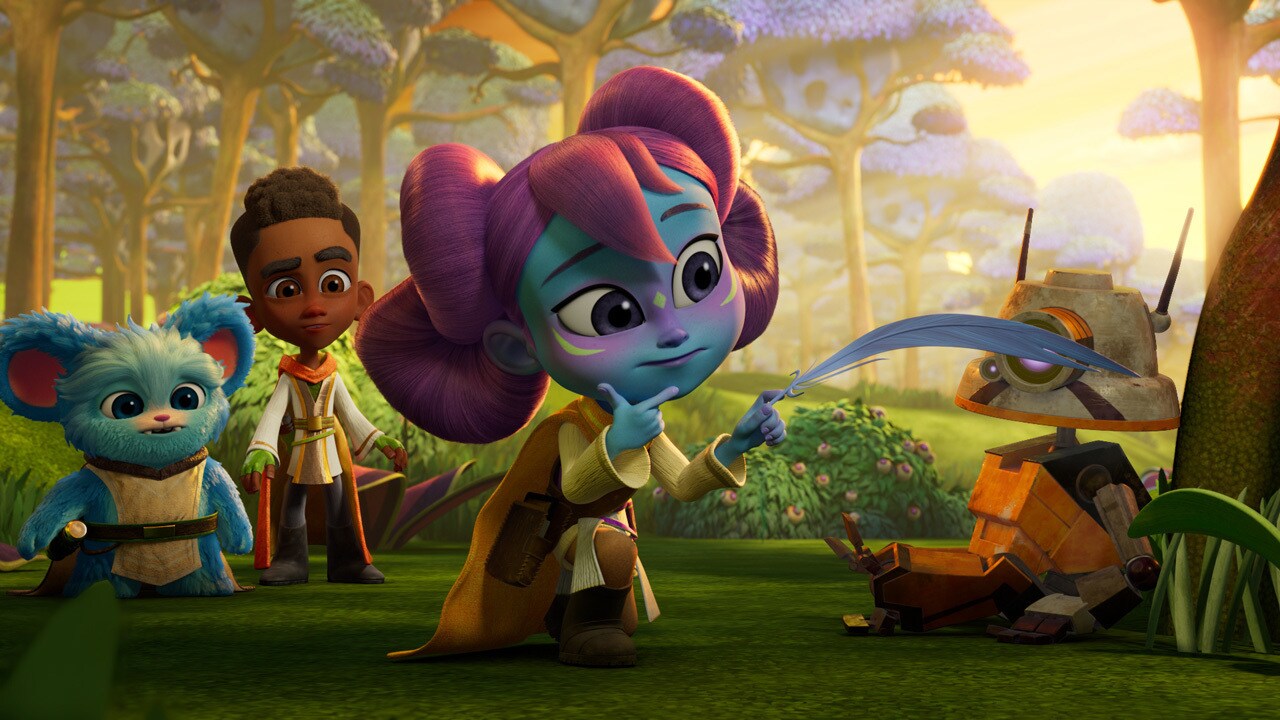 At the heart of the show are valuable lessons for kids of all ages, teachable moments, and a lot of hope.

Avery hopes the youngest viewers will see Kai and his friends teaming up and recognize that they have their own friends and family to help them when trouble arises. "You don't always have to do something alone," Avery says. "And even if it's something you could do alone, it's always better to have help just in case." Kai is not without his struggles. "He wants to do everything by himself. He doesn't always want help and sometimes Lys has to remind him, 'Hey, we can help you.'"
"I think it's really important for them to start understanding teamwork and friendship because that's what makes us a great team," Donenfeld adds. "And Kai, Lys, and Nubs, and Nash — we all have our own differences, but together that's what makes us a great team. It's okay to ask for help; that's what your friends are for."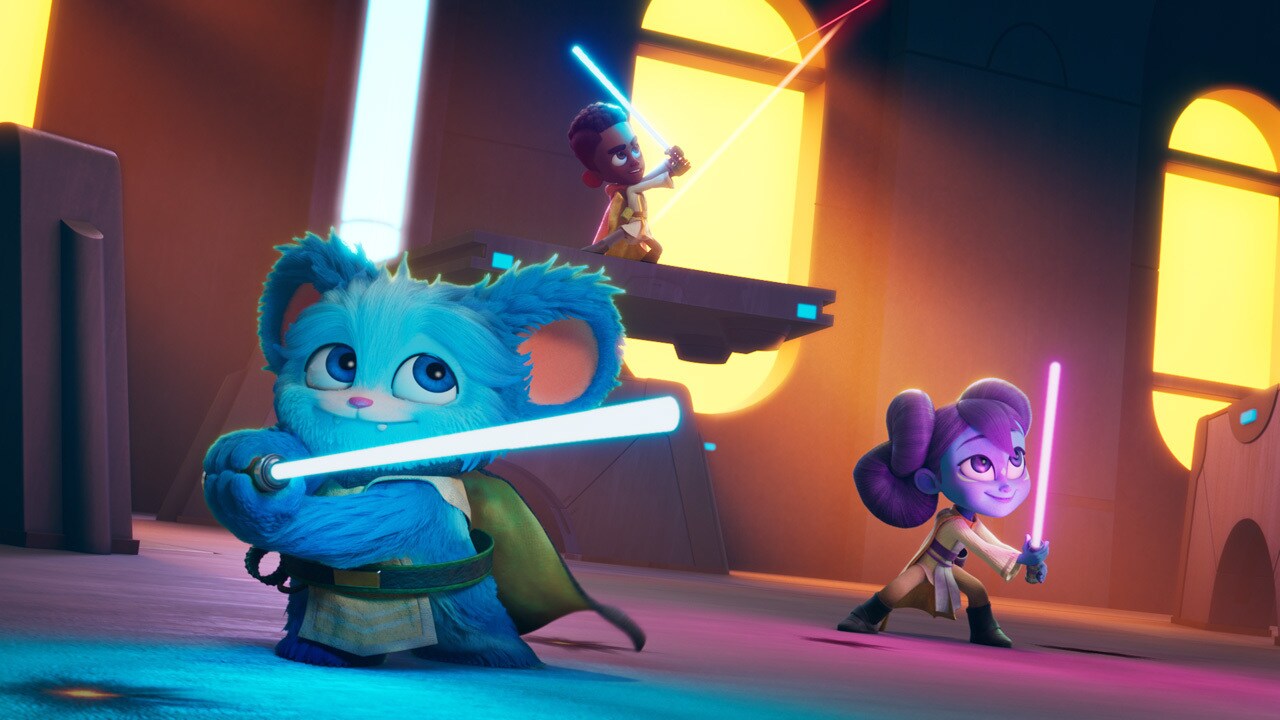 #NubsNation

Of course, one of the series' breakout stars has been the third Jedi youngling in the core trio: Nubs the Pooba, voiced by Dee Bradley Baker. The affinity is as strong among the actors as it is among fans on social media who have dubbed their love for the blue-furred Jedi #NubsNation.
"Oh please. That's my best friend," Avery says when asked to answer a Nubs-centric question. Avery's first introduction to Nubs was through the scripts, which made for hilarious rehearsals with Avery's mom doing her best to sound-out the Poobian. "It's the funniest thing ever," Avery recalls. "I'd be reading the script with my mom. She's like, 'Nubba wubba?'" He erupts into laughter at the thought. "She's over here trying to figure out what this says. She's like, 'Is this a real word?' I'm like, 'No. For the 15,000th time! This is Nubs' words.'"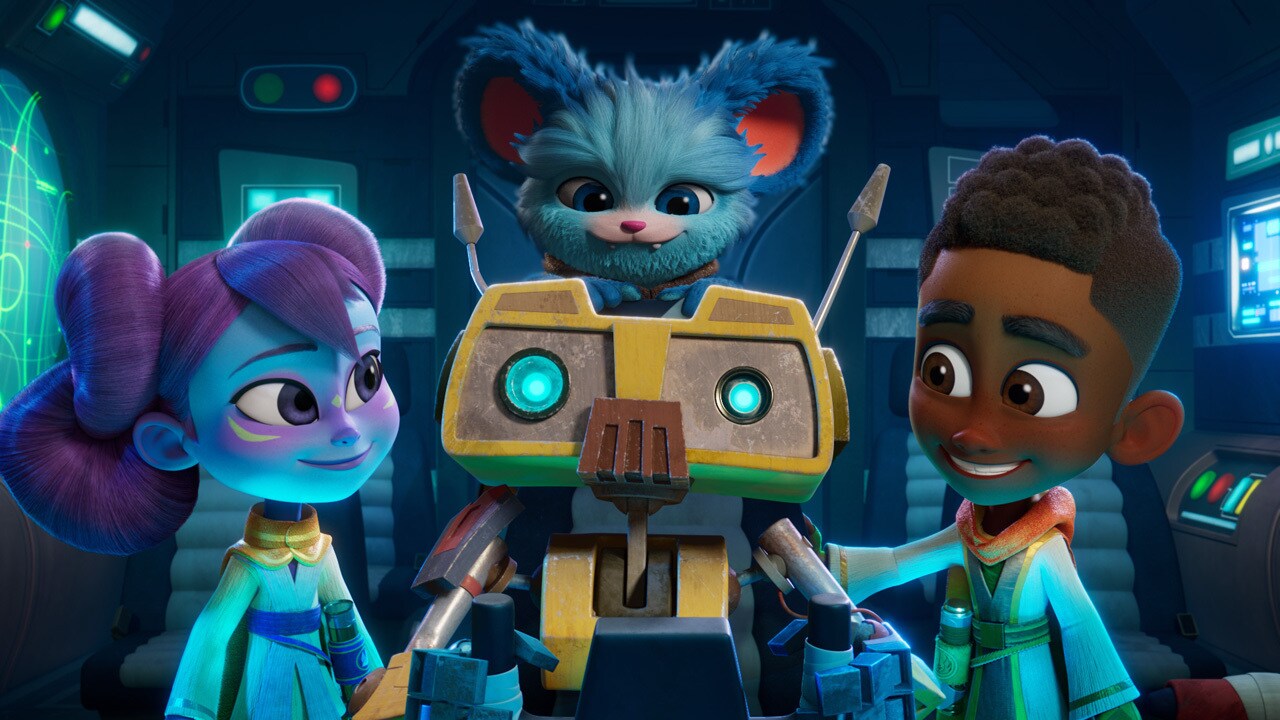 Nubs is easily Donenfeld's favorite character on the show. "I just smiled and laughed every single time I heard his voice," she says, in awe of Baker's skill. "It's crazy how he can make it sound like that."

But Avery, surprisingly, says it isn't Kai or his on-screen best friend that's his favorite of the characters. "I really like Master Zia," Avery says. "She's just like a really cool character." And there's even an episode where Kai and his teacher have their own adventure back on Zia's home planet, opening Kai's eyes to a lot he didn't know about the Jedi Master. "I thought that was a really funny episode."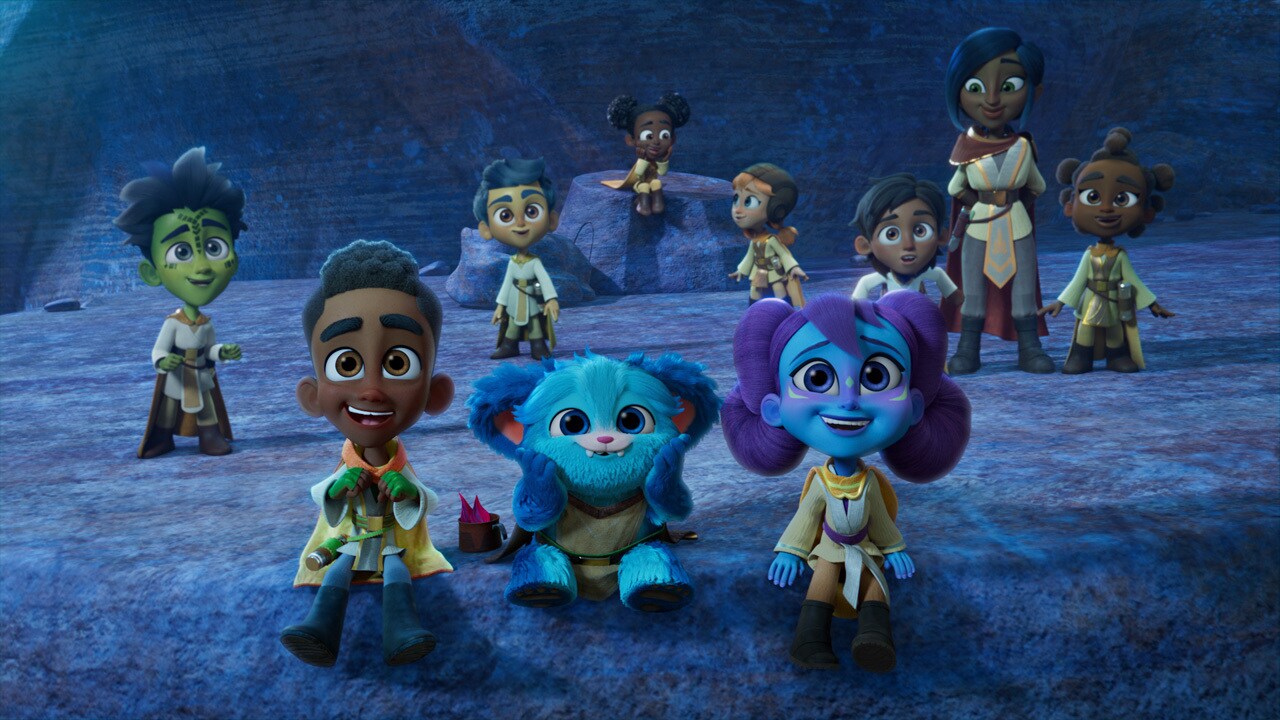 The first seven episodes of Star Wars: Young Jedi Adventures are streaming now on Disney+, with more from the premiere season on the way later this year.

"I hope that everyone loves it as much as I love recording it," Donenfeld says, Lys' trademark exuberance apparent in Donenfeld's effusive manner of speaking.
"I also want them to know that Kai's the best character in the show," Avery adds, laughing again. 
Catch up on this and other news on the latest episode of
This Week! In Star Wars
below!