Today, ILMxLAB debuted a new trailer and revealed that the next installment of the immersive reality experience is out now!
If you've ever dreamed of being trained in the ways of the Force by Darth Vader then today will be a day long remembered.
During Oculus Connect 6 this morning, officials from ILMxLAB announced a surprise immediate release of Vader Immortal: A Star Wars VR Series - Episode II. That's right, it's available now! This news comes on the heels of an exciting new trailer for the immersive reality trilogy, which debuted for the convention crowd this morning and is available for you to watch below.

"One of virtual reality's unique strengths is the power of presence -- the ability to be transported to a different world and form connections with exciting characters you've previously only seen on a screen," says Alyssa Finley, a senior producer on the project. "At its core,
Vader Immortal
offers players the chance to explore one central question: What would it be like to step into the
Star Wars
galaxy, and learn firsthand about Darth Vader's mysterious plans?"
While Episode I transported users to the molten planet of Mustafar to begin the quest for a mysterious ancient artifact, the next installment invites you to dig deeper into the lore, exploring the main character's lineage and abilities with the Force, as well as digging into the planet itself to explore the cavernous labyrinth below Vader's castle.
"In developing Vader Immortal: Episode II, we wanted to build upon the foundation set in our first installment from both a story and interactive perspective," says Supervisor of Experience Design Jose Perez III. Users will learn more about the mysterious Black Bishop and the ruins of the Corvaxian Fortress, gain a powerful and ancient weapon called the protosaber, and come face-to-snarling-face with the Darkghast.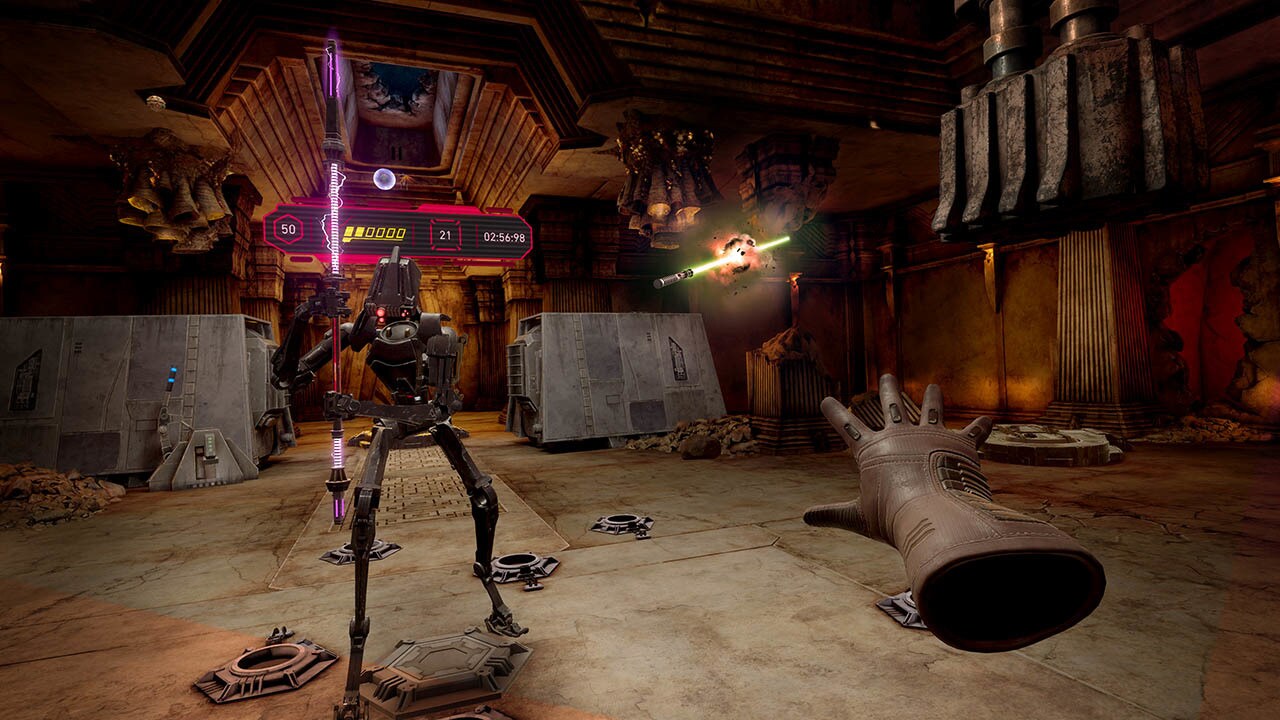 Plus, spend some time in the new Lightsaber Dojo II, practicing Force moves and lightsaber techniques. "Using only a single button, you will be able to use the Force to stun, pick up, and fling your opponents across the arena," says Perez. "You can even attack enemies from a distance by throwing your lightsaber at them. It's seriously awesome."
For more on Vader Immortal, check out StarWars.com's previous coverage:

Download
Vader Immortal: Episode II
for Oculus Quest and Oculus Rift now.
StarWars.com All Star Wars, all the time.
Site tags: #StarWarsBlog, #ILMxLAB, #VaderImmortal