ILMxLAB drops thrilling new look at the PlayStation VR2 launch title.
A one-of-a-kind Star Wars experience is getting some special modifications, and we have the first look.
ILMxLAB, Lucasfilm's award-winning immersive storytelling studio, today released a new trailer for Star Wars: Tales from the Galaxy's Edge – Enhanced Edition, a PlayStation VR2 (PS VR2) launch title releasing Wednesday, February 22, and available for pre-order now. The trailer features exciting peeks at action, including lightsaber and blaster combat, fun droid repair and puzzle gameplay, and teases of plot and story involving the First Order's presence on Batuu. Plus, Yoda, C-3PO, and Artoo, all make appearances, along with new allies and enemies. Check it out below.

Tales from the Galaxy's Edge – Enhanced Edition is an action-adventure virtual reality experience that follows the story of a droid repair technician who gets swept up into a grand adventure after crash landing on the planet Batuu. This kicks off a series of extraordinary events, proving that anyone in the galaxy can become a hero.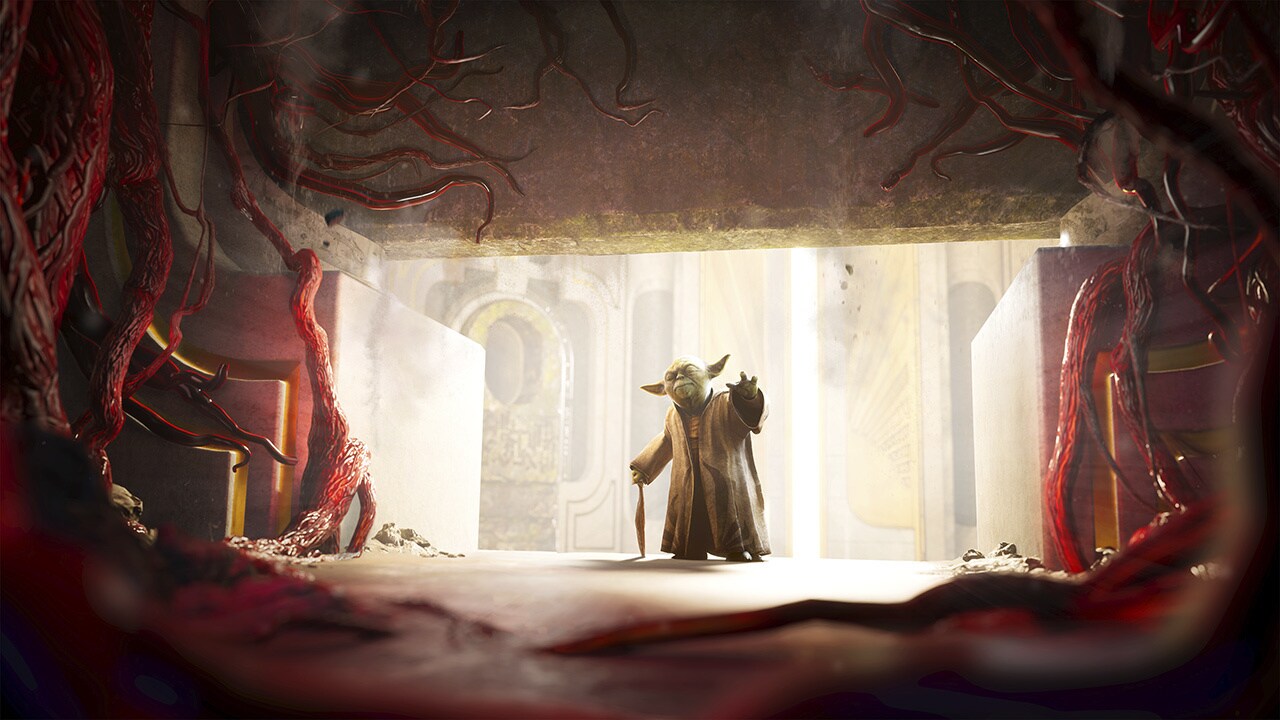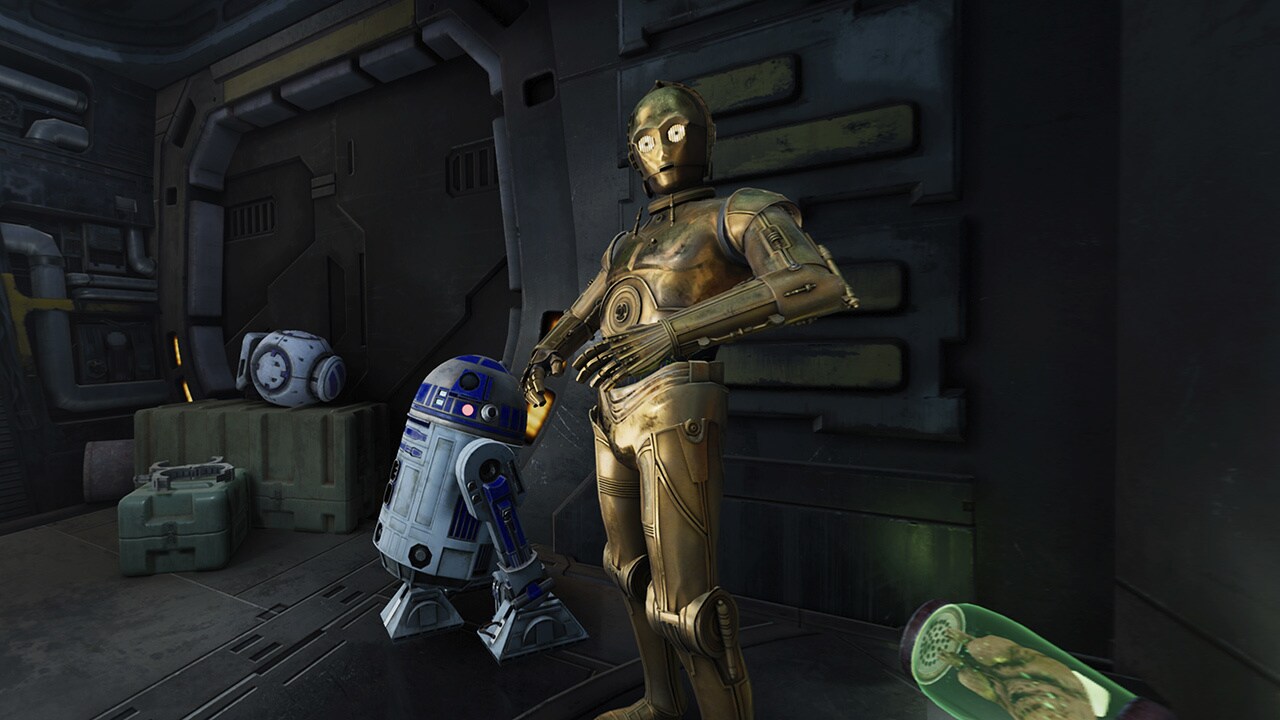 In the official trailer, fans learn of multiple, growing threats that lurk in the wilds of Batuu with new villains like Guavian Death Gang cell leader Tara Rashin (Debra Wilson), tyrant Baron Attsmun (Mark Rolston), and First Order commanding officer Lt. Gauge (Daman Mills). With the help of new characters developed for the experience, like Seezelslak (Bobby Moynihan) and Lens Kamo (Karla Crome), and fan-favorites including R2-D2, C-3PO (Anthony Daniels), Dok-Ondar (Cory Rouse), Hondo Ohnaka (Jim Cummings), and Mubo (Matthew Wood), players will save Batuu as they embark on their own Star Wars adventure.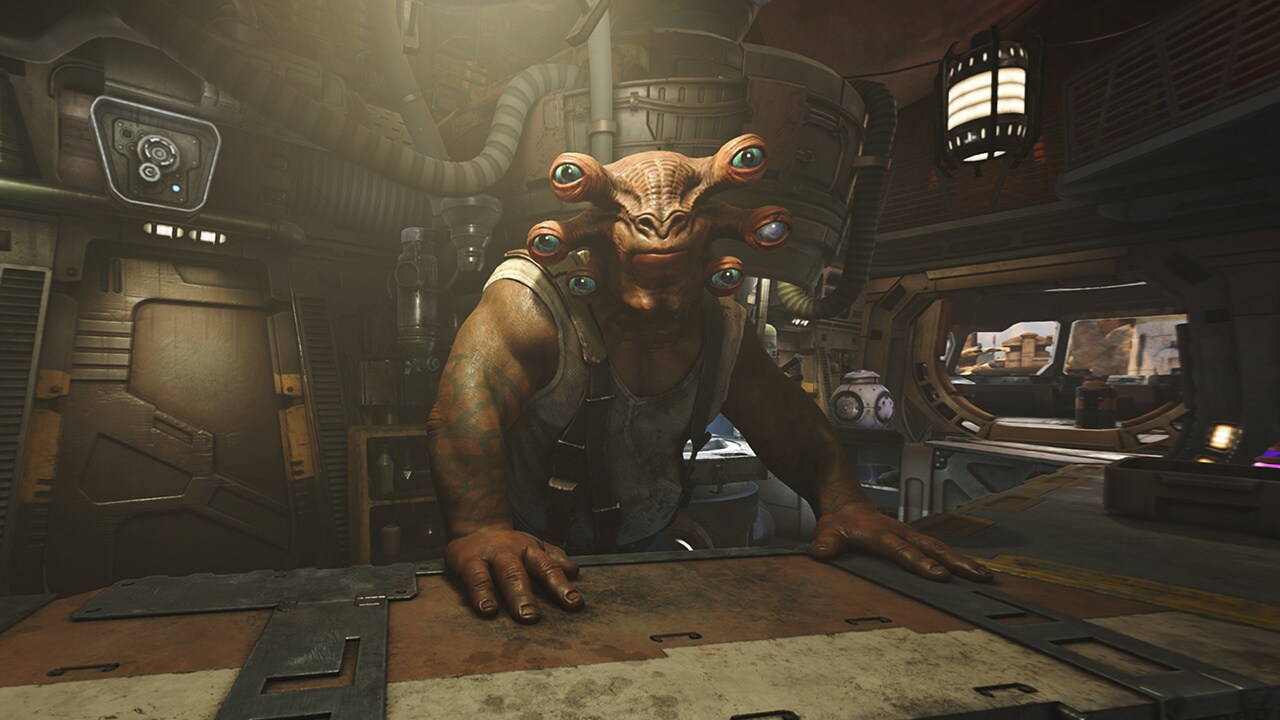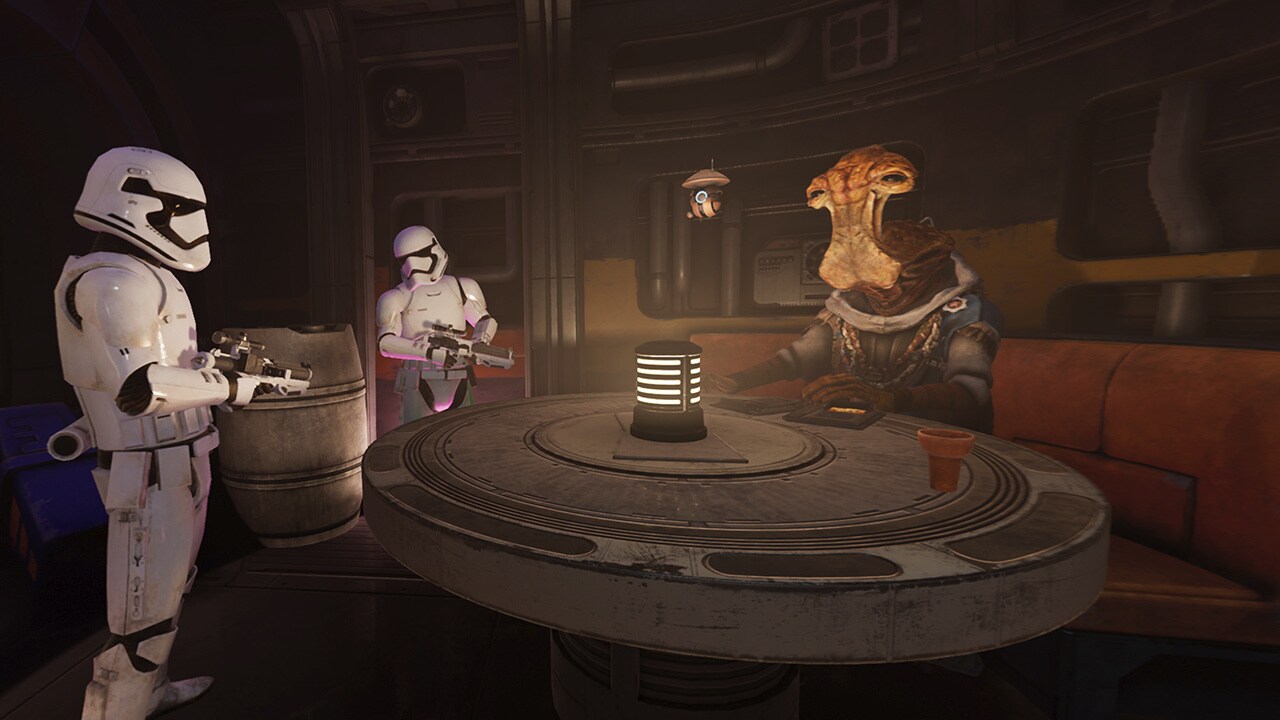 The trailer also shares a glimpse of the three legendary Tales that players will be transported to while at Seezelslak's Cantina. Spanning multiple eras and places in the Star Wars galaxy, fans will experience lightsaber and Force gameplay while living out the story of Padawan-turned-Jedi Ady Sun'Zee (Ellie Araiza) in "Temple of Darkness" and "The Sacred Garden." In "The Bounty of Boggs Triff," players will battle their way up an enemy-ridden skyscraper on Nar Shaddaa, as they try to recover a bounty for Neeva (Anika Noni Rose) while playing as the class four assassin droid IG-88 (Rhys Darby).

The Enhanced Edition has been completely rebuilt for the PS VR2, taking advantage of the device's hardware capabilities, including eye tracking and foveated rendering, headset feedback, adaptive triggers and haptic feedback with PS VR2 Sense controllers, and dynamic 3D audio, among others.
And for those who prefer to own or collect physical media, you're in luck: In addition to the PS VR2 launch day digital release, a physical edition of Tales from the Galaxy's Edge – Enhanced Edition will be released on Friday, April 7, through Perp Games. A list of global retailers will be available at a later date on their website.
For more on Tales from the Galaxy's Edge – Enhanced Edition, visit the ILMxLAB news page and stay tuned to StarWars.com.
Tales from the Galaxy's Edge – Enhanced Edition arrives February 22 and is available for pre-order now.