Forty years ago this week, Star Wars entered the world of animation and audiences met a bounty hunter who would become a legend.
Today, animation and Star Wars go hand in hand. Many of our favorite stories in the galaxy far, far away have come to us via the animated art form. But where did it all start?
The story of Star Wars and animation begins in Toronto, Canada, in 1978. There, a small animation studio, Nelvana Ltd., was tasked with creating a 10-minute sequence to be incorporated into the upcoming television program, The Star Wars Holiday Special.
The animated debut of Star Wars proved to also be the debut of an iconic character: Boba Fett. The animator tasked with bringing this alluring bounty hunter to life was John Celestri.
"I'm basically a self-taught animator," Celestri tells StarWars.com. "I've always enjoyed telling stories and performing. It wasn't until I was in my early twenties that I discovered I had a natural ability to animate. But you didn't have schools for animation back then in the 1960s."
A native of Brooklyn, New York, Celestri managed to break into the local animation industry. After working on television commercials and at the New York Institute of Technology, he joined animation director Richard Williams in 1976 on the upcoming feature film, Raggedy Ann and Andy (1977). He then made his way to Hollywood for work at DePatie-Freleng Enterprises.
"You never know where you're going to go. You just don't know," he says. "When the chance came to work at this studio in Toronto, I grabbed it and volunteered." After a short time in Hollywood, Celestri made the move to Nelvana Ltd. to work on their latest television special, A Cosmic Christmas (1977).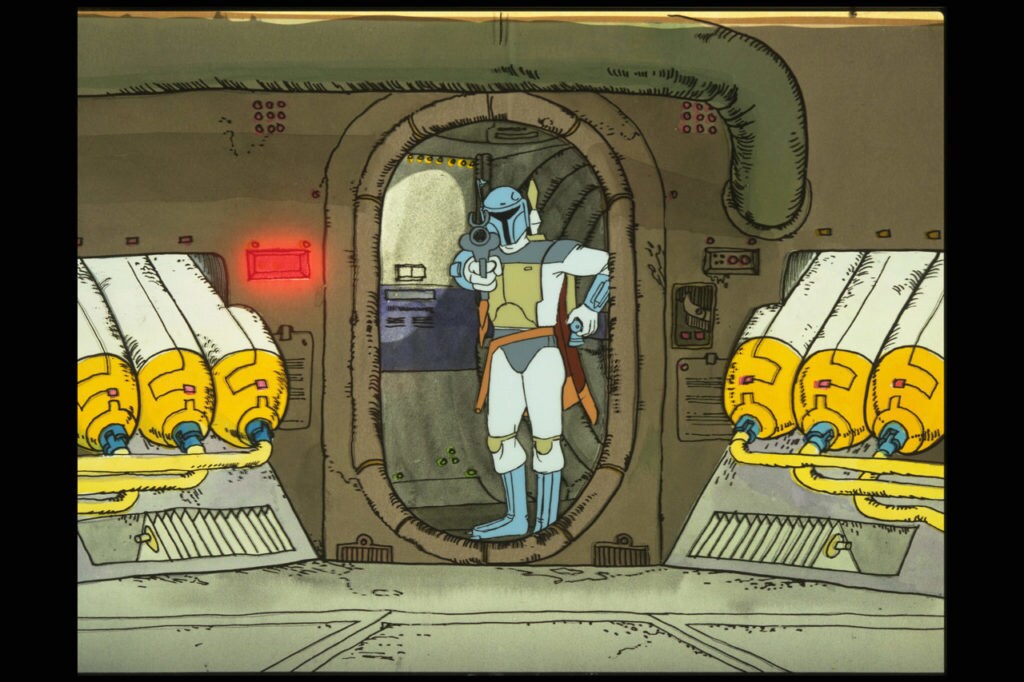 "Animation in the United States at the time was very commercial," Celestri explains. "But in Canada it was still informed by a European sensibility, a sense of art and design. A Cosmic Christmas did not look like anything that was coming out of California at the time."
The television special would prove to be a fateful one. Upon reviewing the film, George Lucas deemed Nelvana to be the best group to take on the animation responsibilities for the new television special.
"A Cosmic Christmas dealt with characters from outer space seeking answers. The show was complete before Star Wars had been released. It showed that Nelvana and George Lucas were on the same page intuitively. It was a traditional theme in a non-traditional manner and I think that had something to do with convincing Lucas to go with our studio."
Though it had only been in existence for seven years, Nelvana proved a bustling creative center in the animation industry at the time, attracting artists like Celestri from near and far. Its own location had as much character as their films.
"We were on the upper floor of a fish warehouse in an area of Toronto now known as Harbourfront," says Celestri. "It's now a tourist area. But in those days it was a working fishery. The fish were trucked in and processed, and we were upstairs animating. And a baked goods supplier was using the storage area next to our studio area to defrost thousands of buns at an extremely high temperature that radiated through the thin sliding doors separating us. The enormous electric heaters-on-wheels ran so hot that sometimes our artists, all males in my area, would be stripped to the waist at their drawing boards!"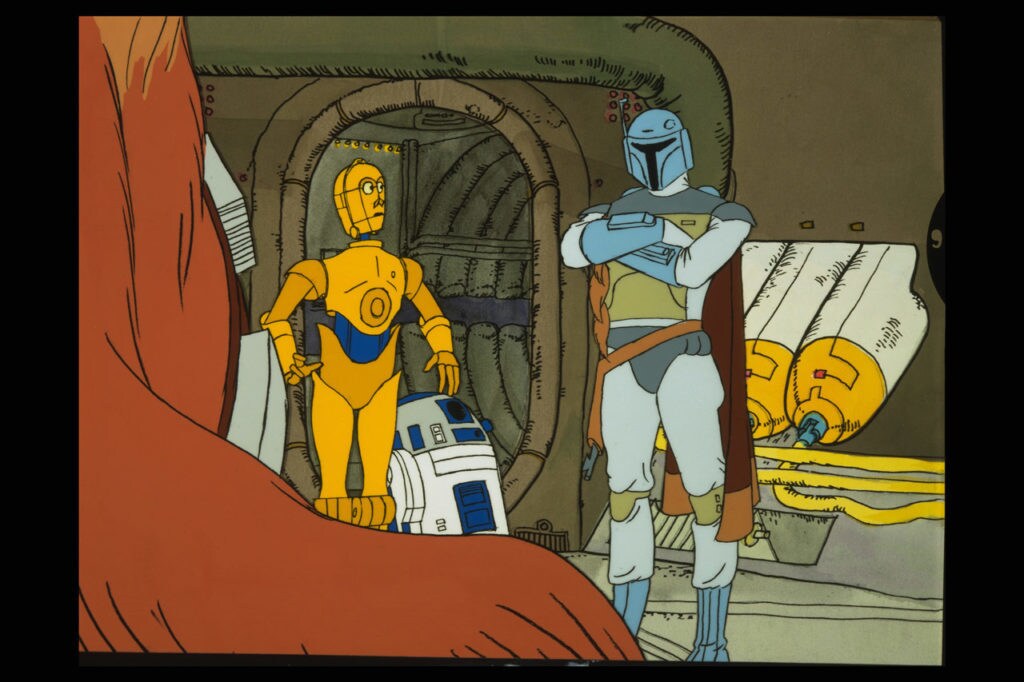 The Star Wars sequence would be a comparatively short one for Nelvana to take on. "It was a very fast production," Celestri comments. "We had just finished a new film called The Devil and Daniel Mouse [in 1978]. The studio was expanding at the time. I think we were in animation on Star Wars for six weeks in the spring of 1978. The entire production, with ink and paint and all the other elements, was probably only about three or four months of work.
"We didn't know anything about the rest of the special," he continues. "The script for the animated sequence arrived complete from Lucasfilm and our Nelvana team began to develop it into storyboards." The sequence would present an adventure where Han Solo, Chewbacca, Luke Skywalker, and their companions are on the search for a mystical talisman. They run into trouble when they encounter Boba Fett, who at first pretends to be an ally but is later revealed as an agent of Darth Vader.
The sequence's design and visual style would be highly contemporary, again taking direction from George Lucas.
"Lucas had requested that Nelvana design the show in the style of French artist Jean Moebius Giraud," explains Celestri. "So for Boba Fett specifically, we had Moebius's designs along with a black-and-white home movie of the prototype Boba Fett armor to work from, and that was it!"

The black-and-white film was a piece of rare test film shot at Lucasfilm in 1978. Editor Dwayne Dunham wore the prototype armor whilst Sound Designer Ben Burtt provided commentary. This footage, combined with piles of magazine reference of Moebius art, served as sole inspiration.
Celestri continues, "We began with Moebius's color approach, with lighter pastels. So for Boba, blue was the base color. Costumes have to read against the background. Boba was mostly set against the darker range of the spectrum. That means the character needs to be lighter. And the whole reason behind this was that at the time many families still had black-and-white televisions! We had to make sure that it read on the screen. The biggest TV screen in 1978 was 22 inches, diagonally."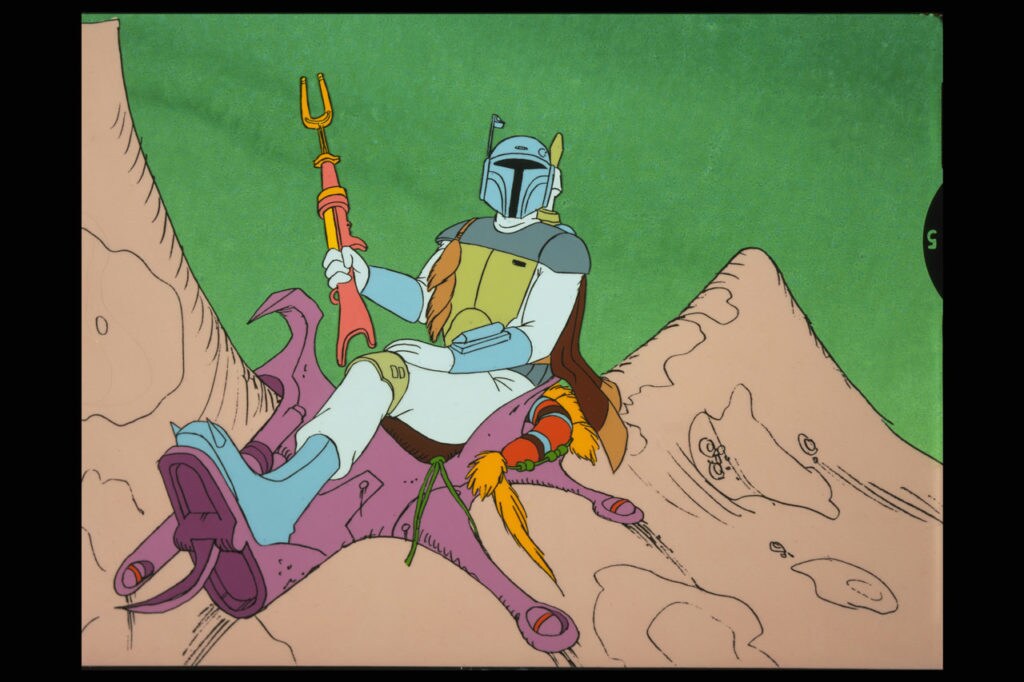 The bounty hunter also brandished a distinctive weapon. Briefly described in the original script as a "tuning fork," the Nelvana layout team created a unique design. (It has also seen new life recently, as revealed in a behind-the-scenes photo from the forthcoming live-action series The Mandalorian.) Celestri remembers from the original special that "it was my improvisational choice to have Boba use the tuning fork to smack the beast several times. I figured it would help show his personality."
As the character design came into maturity, characters were soon assigned to animators. Celestri was anxious to land the new bounty hunter. "Villains are always the most fun to animate," he says. "I jumped at the chance to animate Fett. We were all assuming that he would be the major villain in the upcoming sequel. We didn't know what to expect."
With a finished design and vocal performance by actor Don Francks, Celestri set to work.
"The biggest challenge was how to give a performance without facial expression. I had to use gestures and body language but not in a broad, pantomime way. It required economy of movement. I approached playing Boba Fett as a Clint Eastwood-style character in a spaghetti Western. He had self-confidence and macho poses. He was a gunfighter. Without this influence it would have been too stiff. The gestures can't be cliché. You're trying to do something different but within the frame of the character."
Celestri was able to adapt what might have been perceived as a weakness in the character's design into a strongpoint. As he notes, "I would time Boba's head, the tilting up and down or side to side, in order so that the arc of the helmet's rigid eye opening would reflect the tone of his dialogue delivery. If he's physical or surprised, I would try to use the tilt as if he was furrowing his brow."
Relishing the challenge, Celestri ensured that Fett's debut would be a memorable one, laying the foundations for one of the saga's most elusive and mysterious icons. That debut came when the special aired at 8 p.m. on Friday evening, November 17, on CBS -- 40 years ago this week.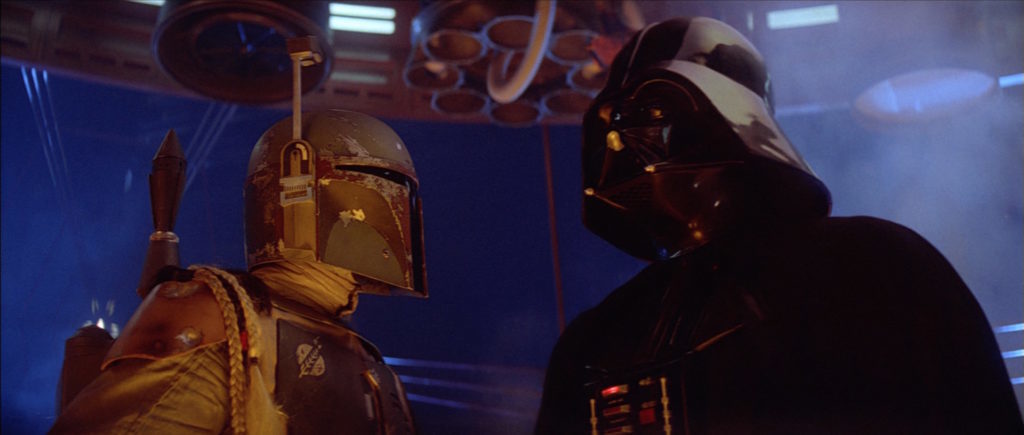 "When The Empire Strikes Back came out, I remember thinking that the character had more screen time in our animation than in the feature film! But when it's all put together it makes for a very interesting character, and I'm glad to have contributed to it in some ways."
Though the Nelvana production was a relatively short one, it proved a first step into a larger world. Star Wars in the animated medium had been realized for the first time. "We were happy with what we had produced and we hoped that George would be happy with it," Celestri comments. "I felt that I did the best I could do at that time in my career."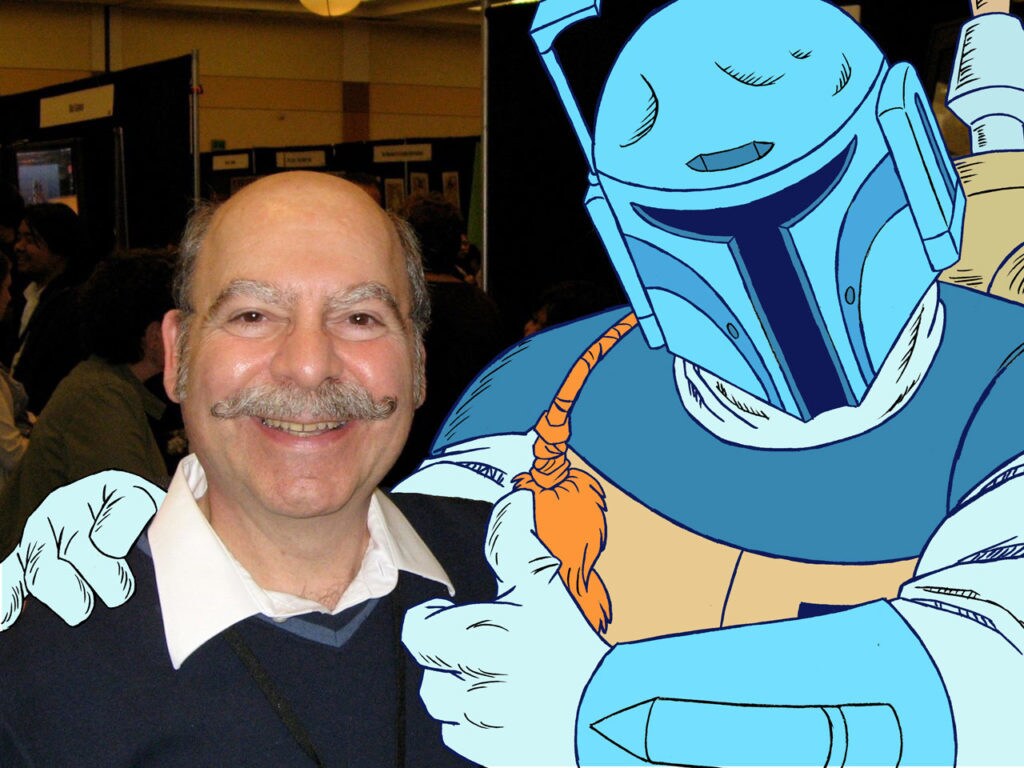 In 1979, not long after the completion of the Star Wars animated sequence, Nelvana's studio played host to some distinguished visitors. Veteran Disney artists Frank Thomas, Ollie Johnston, and Ken Anderson came to lecture and discuss the art form they had helped pioneer alongside Walt Disney. At Nelvana, they found something reminiscent of those early days in Hollywood. "We were all very young. We were all learning and trying and surviving in the best way we knew how," as Celestri explains. "There was a spirit there. Ken Anderson likened it to the days at Disney's Hyperion studio where they made Snow White and the Seven Dwarfs [1937]. That was something very special to hear."
In the mid-1980s, Nelvana again would venture to a galaxy far, far away with production on the Droids and Ewoks animated series. Celestri had since left Toronto and returned to animation in the United States. He continues to animate with pencil and paper to this day.
Lucas O. Seastrom is a publicity writer at Lucasfilm. He grew up on a farm in California's Central Valley and is a lifelong Star Wars and Indiana Jones fan.