Return to the gritty world of the masked warrior and his young charge with a first look at Season Two, premiering October 30 on Disney+.
This is the one.
When we first embarked on our journey with The Mandalorian, we didn't expect the lone hunter would end up saving the Child to become a clan of two. Now, with the first (and highly-anticipated) official trailer for Season 2 -- as well as stunning new key art! -- we get a glimpse at what's yet to come.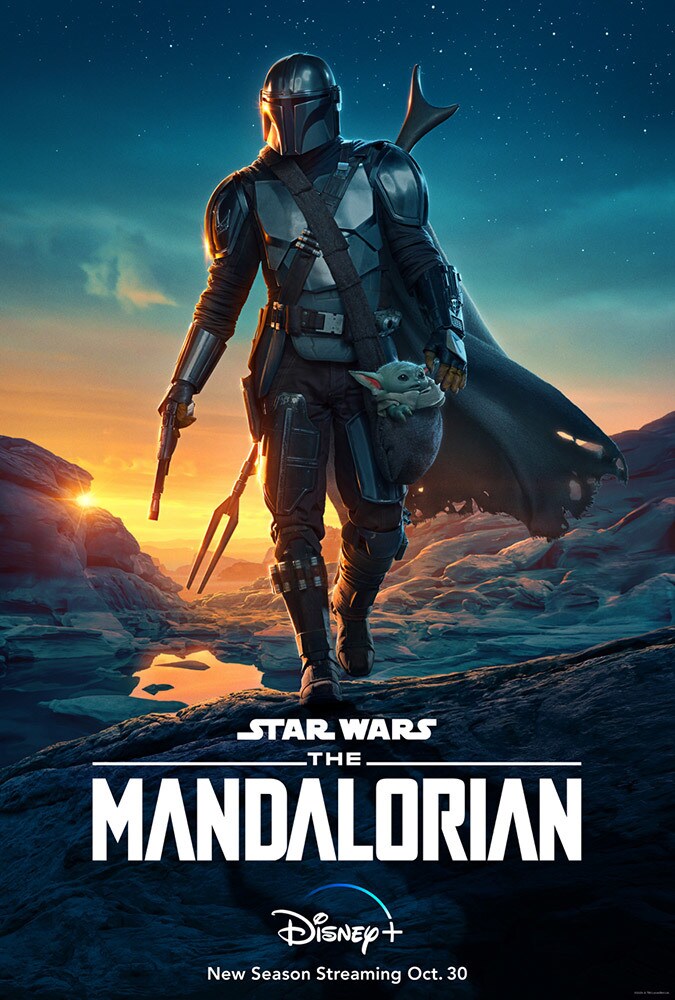 The Mandalorian and the Child are inseparable, but their journey has only just begun. Here are five of our favorite moments and details from the new trailer, which debuted today.
1. Is that… throat singing?
The bass recorder used for the series theme last season introduced the masterful soundtrack composed by Ludwig Göransson. This season, we can expect the music to expand once more, introducing new instrumentation and the unmistakable sound of throat singing as the Razor Crest first comes back into view. The soundtrack certainly helps give this corner of the Star Wars galaxy its own unique identity, overlaid with driving beat that seem to match the thrum of our own hearts.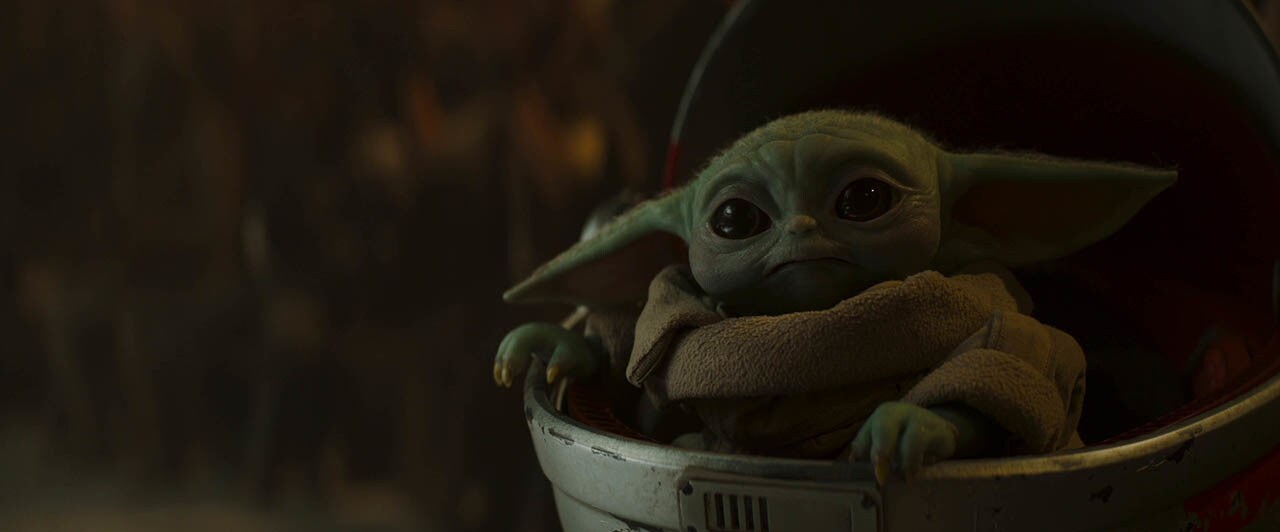 2. An elegant recap.
When we left off last season, the Armorer had just shared her wisdom on the songs of eons past, when Mandalore the Great battled an order of sorcerers called the Jedi. We can hear the echoes of her story here, a clever reminder of her decree for the clan of two: the Mandalorian's mission now is to care for the Child until it can be reunited with its kind. "This is the Way."
3. X-wings, TIEs, and speeder bikes!
A small squadron of X-wings flanking the Razor Crest has us intrigued: Are the pilots inside those cockpits here to help…or here to hunt? And even after the collapse of the Galactic Empire, there's still a prevalent Imperial presence in the galaxy.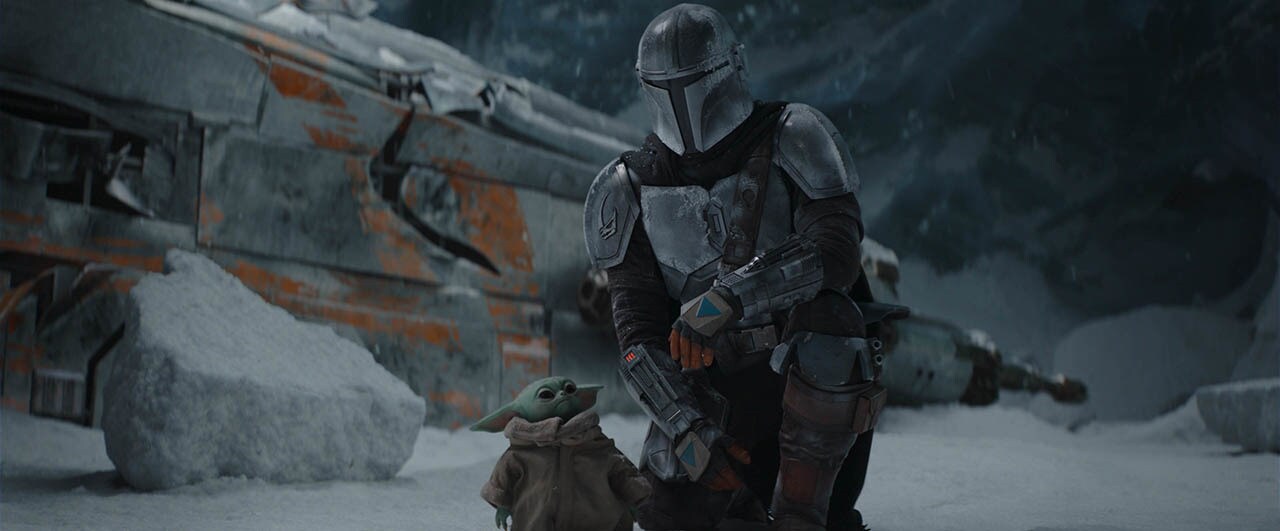 4. "Wherever I go, he goes."
From an icy cavern, leaving a frosty coating on the Mandalorian's shiny beskar helmet, to ringside seats at what appears to be a Gamorrean gladiator match, Mando and the Child are joined at the beskar-armored hip. We wouldn't have it any other way.
5. Duck and cover.
But the galaxy can be a dangerous place. When things inevitably turn violent and blasters are drawn, the Child knows to seek shelter in his hovering pram while the Mandalorian singlehandedly brings the fight to whoever dares to cross them.
Watch the trailer for yourself below!