The clan of two return March 1 on Disney+.
With one month to go before the third season of The Mandalorian begins on Disney+, two new surprises dropped today to kick off the countdown.
A new poster for The Mandalorian Season 3 has made its debut, featuring a Darksaber-wielding Din Djarin atop his customized N-1 starfighter. An amazed Grogu looks on from the passenger compartment. Check it out below.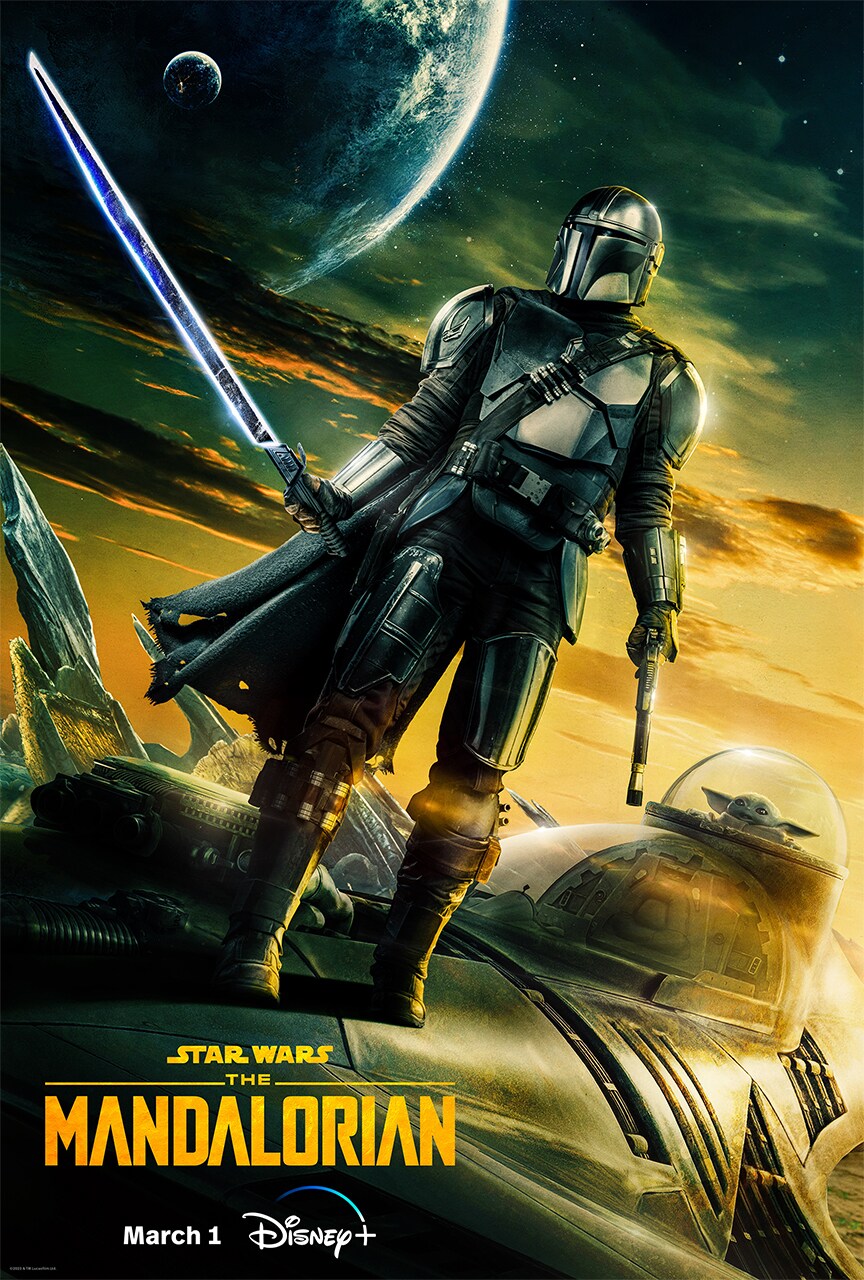 In addition, Disney+ and Lucasfilm released "Phenomenon," a new video featuring cast and crew discussing the impact of the series. Watch it below.
For more on The Mandalorian Season 3, check out the official key art and trailer. Let the countdown begin.
The Mandalorian Season 3 begins March 1 on Disney+.