The Mandalorian creator received the star with Season 3 set to begin March 1.
Creator, director, writer, producer, actor, voice-over artist. Now, Jon Favreau can add the honor of having a Hollywood Walk of Fame star to his many accomplishments. The creator and executive producer of The Mandalorian received the star in a special ceremony this week in Los Angeles.
Favreau began his career as an actor in the '90s, including a role in Rudy (1993). He took his next big step with 1996's Swingers, a critical favorite written by and starring Favreau. Soon Favreau would rise as one of his generation's most gifted directors, with credits including Elf (2003), Iron Man (2008), and Chef (2014).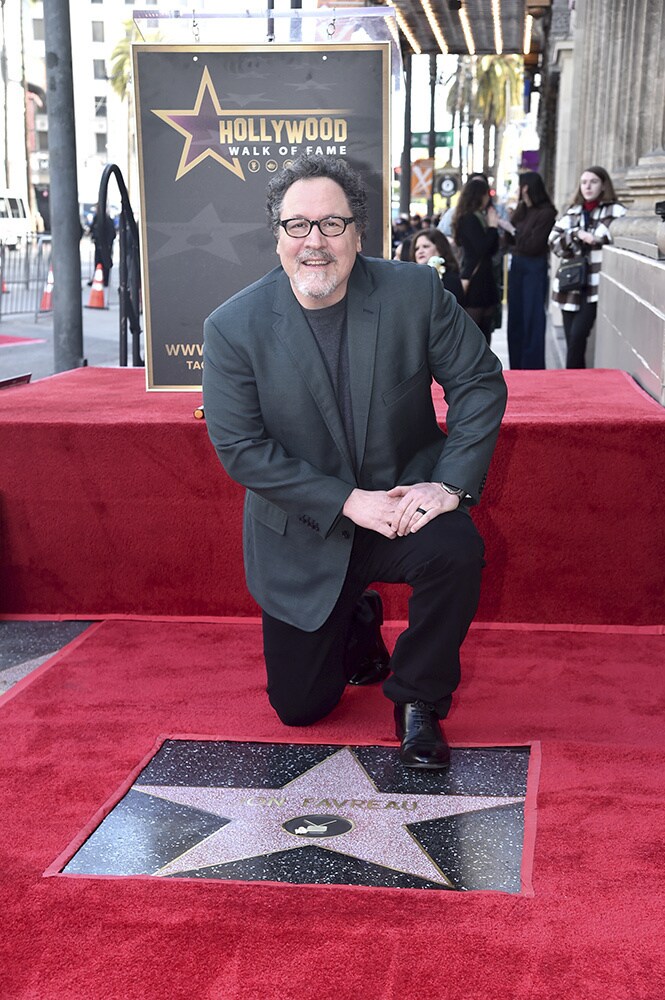 In 2019, Favreau created The Mandalorian, the first ever live-action Star Wars series, for Disney+. Understanding the lore of Star Wars has served him well, as he continued as the executive producer for The Book of Boba Fett, as well as two new upcoming Star Wars series, Ahsoka and Skeleton Crew.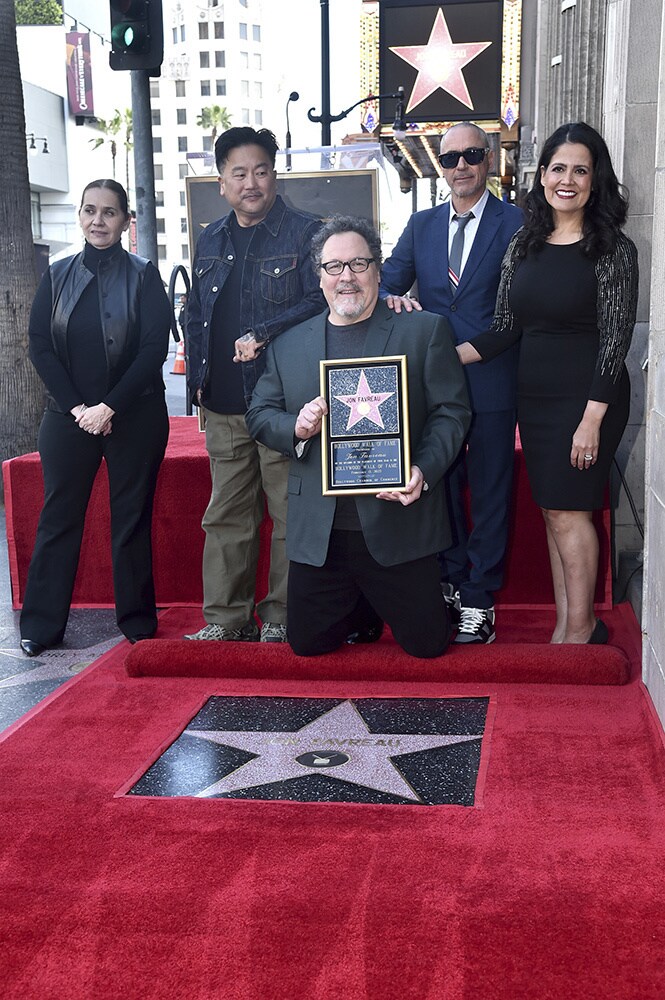 At the unveiling, Favreau was fêted by friends who spoke on his behalf, including Tony Stark himself, Robert Downey Jr., and innovative chef Roy Choi, architect of the modern food truck movement. Choi spoke about their decades-long friendship and how Favreau cares about the details of when it comes to creating. Choi described Favreau as someone who creates "intimate storytelling by honoring the foundation of culture, but constantly pushing the line and seeing what's next."

This same passion was lauded by Downey who called this honor "part of the larger storytelling journey that continues to leave us elevated, inspired, and connected. These tales are often explorations of his own struggles, losses, hopes, and dreams." He also applauded Favreau's love of innovation. "Co-creating a new technology to provide a new form of entertainment, he is relentless in the pursuit of what's next and what's possible."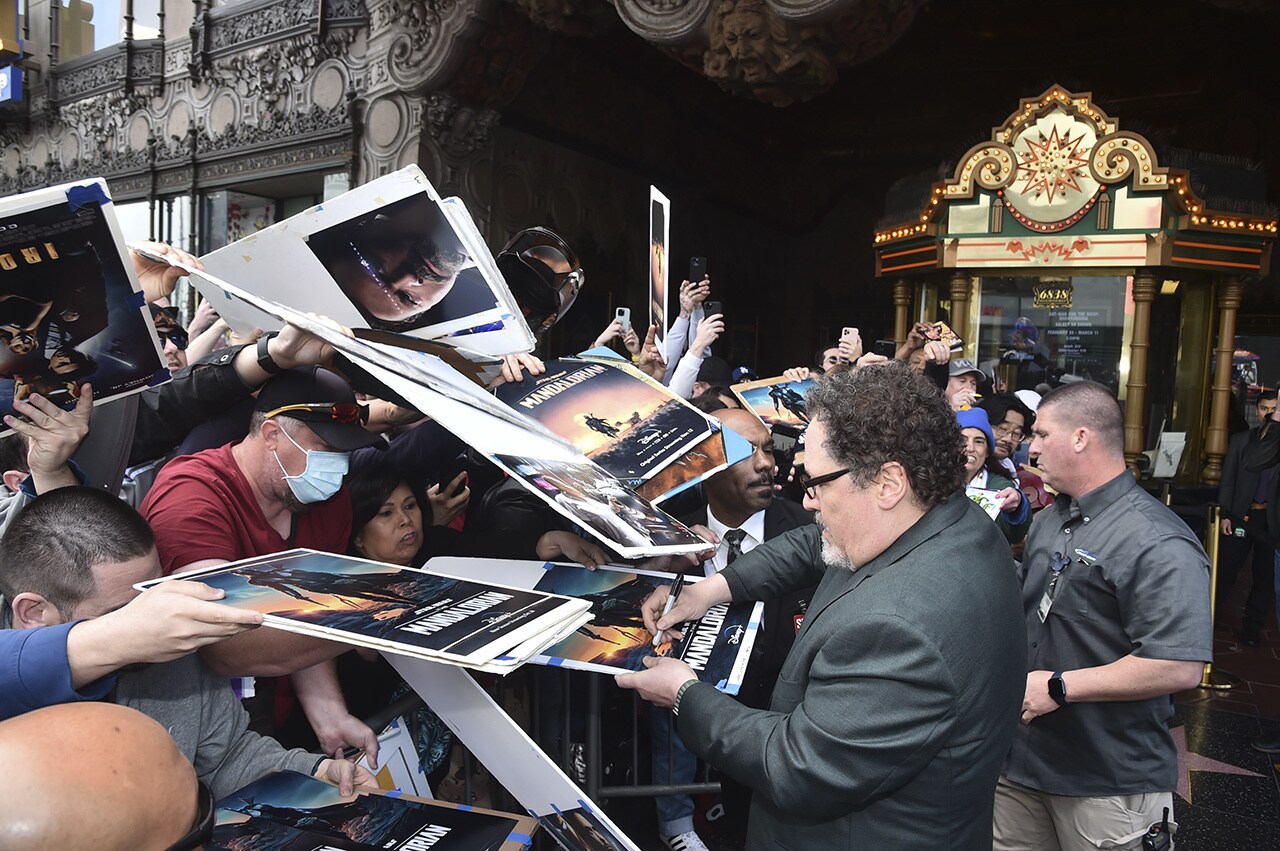 Favreau reflected on what the day meant to him. "To be part of this fabric is really the honor," he said. "Even people our age don't recognize most of the names here and our grandchildren won't even recognize the icons in the middle; what a record is, or a film reel, but there's a network of storytellers and technologies will come and emerge and replace the ones that we know, but the tradition of Hollywood is that it attracts people who want to tell stories."

Favreau receives his star as The Mandalorian begins its third season March 1, exclusively on Disney+.