The one-shot comic from Marvel spotlights Beckett's crew, Val and Rio, and his nemesis, Enfys Nest, in a tale set before the events of Solo: A Star Wars Story.
The Galaxy in Comics is a deep dive into the events and themes of one recent Star Wars comic. In this installment, StarWars.com checks out Beckett #1.
Spoiler warning: This story contains details and plot points from Beckett #1.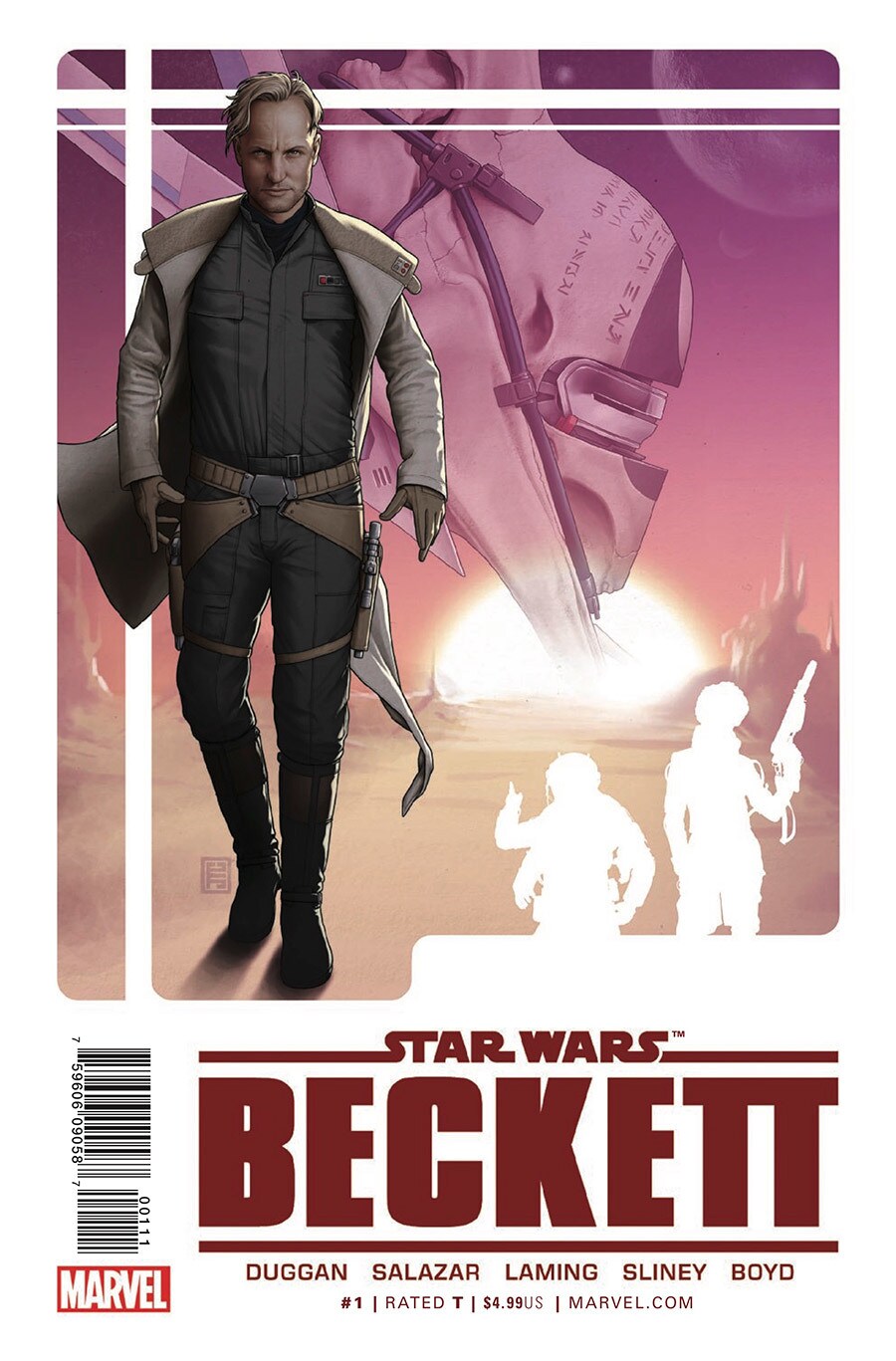 Like any good prequel, Marvel's latest one-shot comic Beckett #1 adds depth to multiple moments in Solo: A Star Wars Story.  The story gives us more of both Enfys Nest's Cloud-Riders and the trio of scoundrels – Beckett, Val, and Rio. If you've been wondering why there's such bad blood between the two crews, this is definitely the comic for you.
Stylistically speaking, Beckett #1 leans into the western adventure storytelling aesthetic from the opening credits to the final page. The oversized story is divided into three parts with each chapter getting an appropriately western title. Artist Edgar Salazar leads things off with "The Man in Black." Marc Laming draws "To Live and Die on Hovun IV." And Will Sliney brings it home with "You and the Bantha You Rode In On." (Sadly, Beckett does not actually ride a bantha in this comic.)  Each artist's work is noticeably different, making each act feeling distinct, yet their styles are complimentary especially with Jordan Boyd's colors as a unifying element.