See everything revealed at Marvel's panel, including Target Vader #1, with insights from Greg Pak, Lucasfilm's Matt Martin, and more.
Star Wars Celebration Chicago attendees got a peek into the future of Star Wars comics -- no Force powers required. Matt Martin of the Lucasfilm Story Group, Tom Groneman (assistant editor ), writers Greg Pak and Ethan Sacks, and cover artist John Tyler Christopher gathered for a discussion on their work thus far and what's to come. Here are the biggest announces and insights.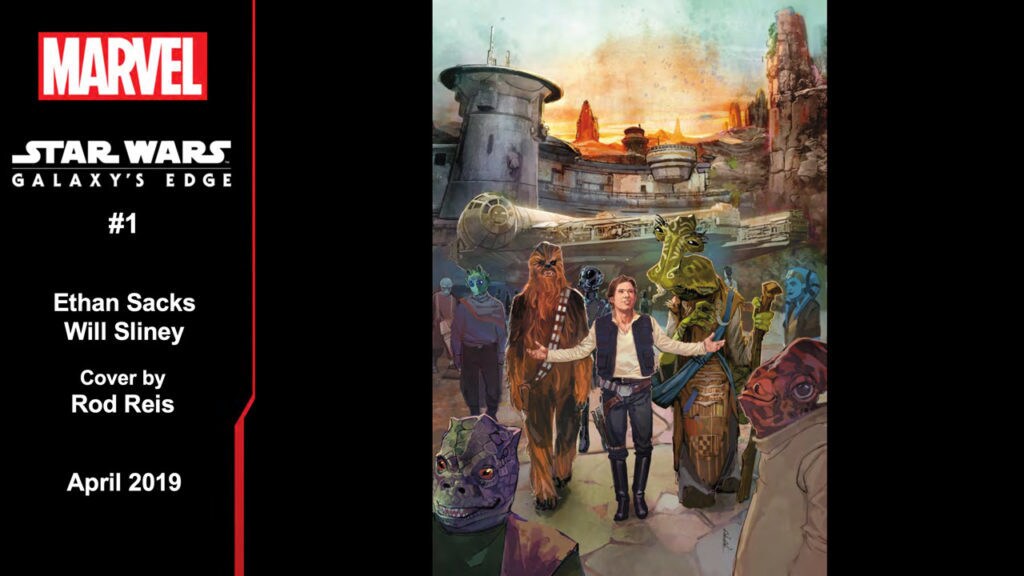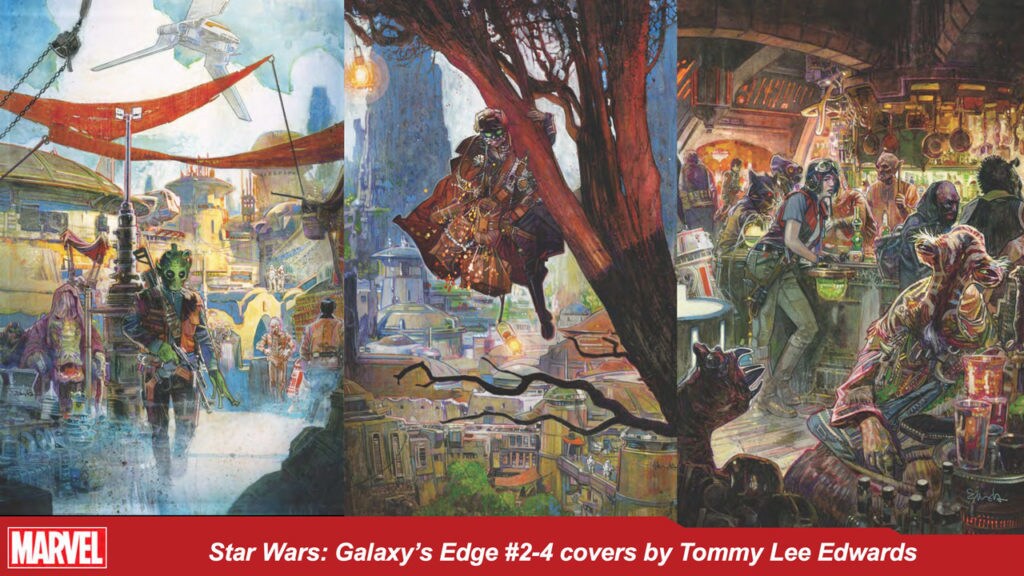 1. Marvel's upcoming Star Wars: Galaxy's Edge series will take us inside the infamous outpost. The comic, which ties to the upcoming Star Wars-themed land of the same name, sounds like an essential read for those excited about visiting. "It's a five-issue series," said Matt Martin, "and it will introduce you to Dok-Ondar, who is the antiquarian at Star Wars: Galaxy's Edge." The book will show how Dok-Ondar came into possession of some of the artifacts we'll soon see for ourselves, in person. But one item might not be safe. "There is a criminal gang out to plot a heist for a very specific object there," Ethan Sacks teased.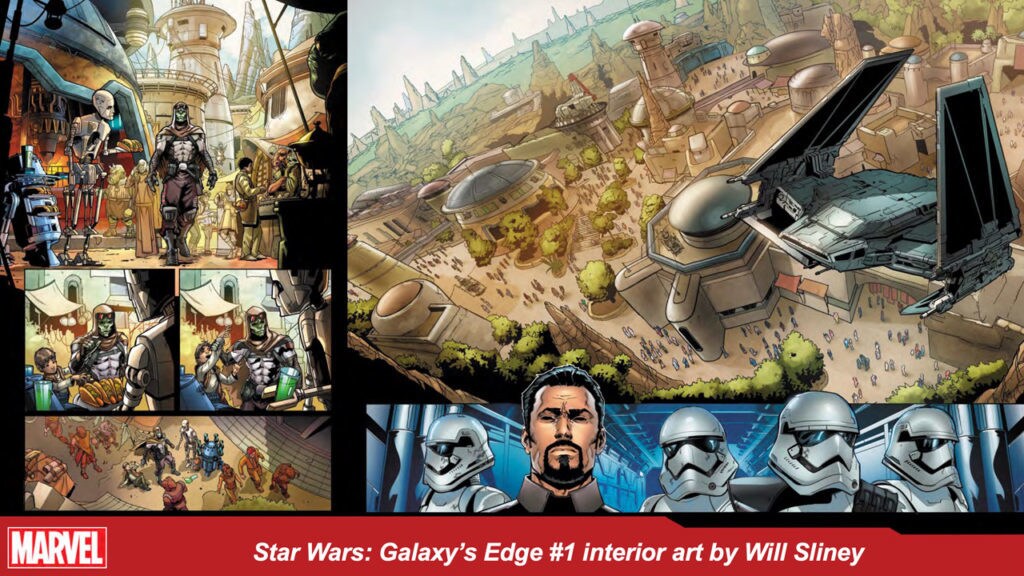 2. Black Spire Outpost, as it appears in the comic, is impossibly accurate to its real-world inspiration. While showing a spread of the Star Wars-themed land in the comic, Sacks said the creative team worked with the Lucasfilm Story Group and Walt Disney Imagineering to get it right. "A lot of what you see -- the settings and the people, are straight out of the park. It's very authentic."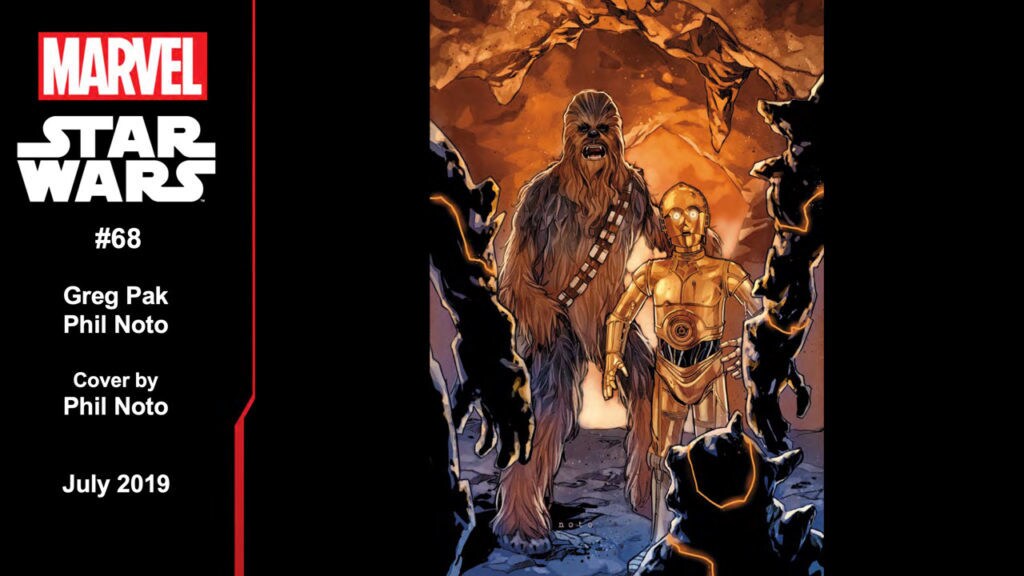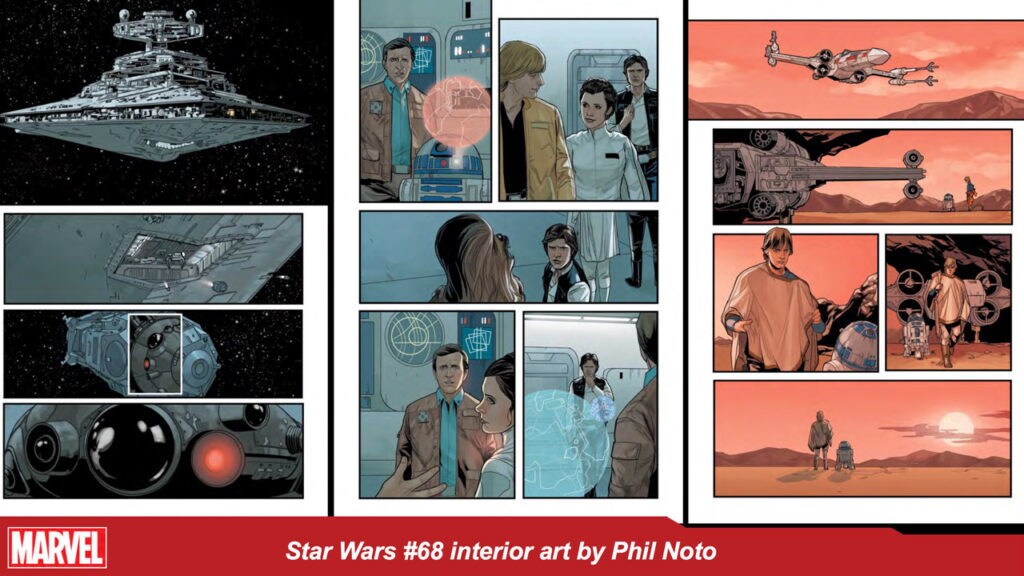 3. Greg Pak is taking the reins of Marvel's flagship Star Wars comic. His run kicks off with issue #68, with Phil Noto on both interior and cover art duties. "Dream come true," Pak said. "I'm trying to write the Star Wars movie that I'd want to see."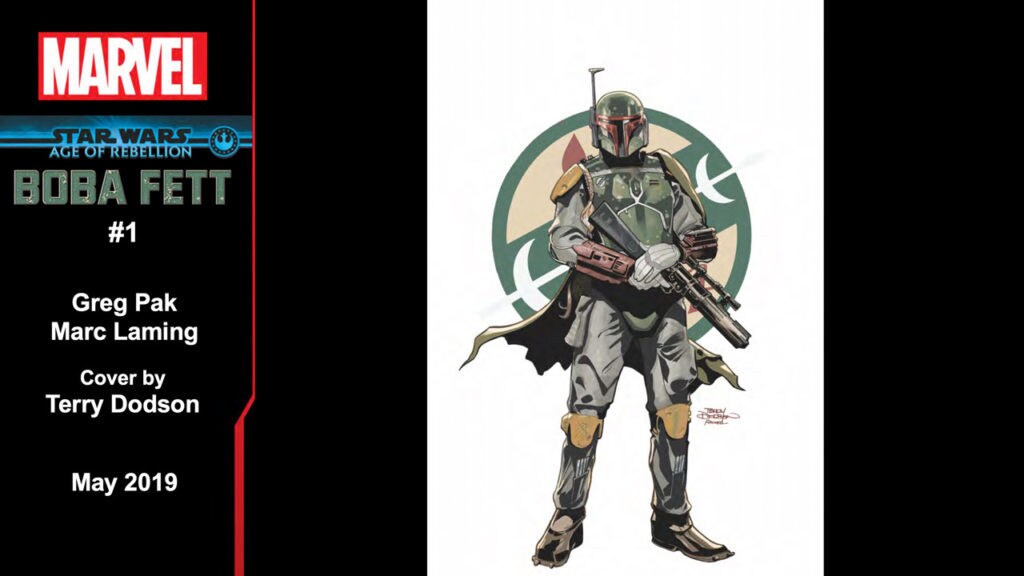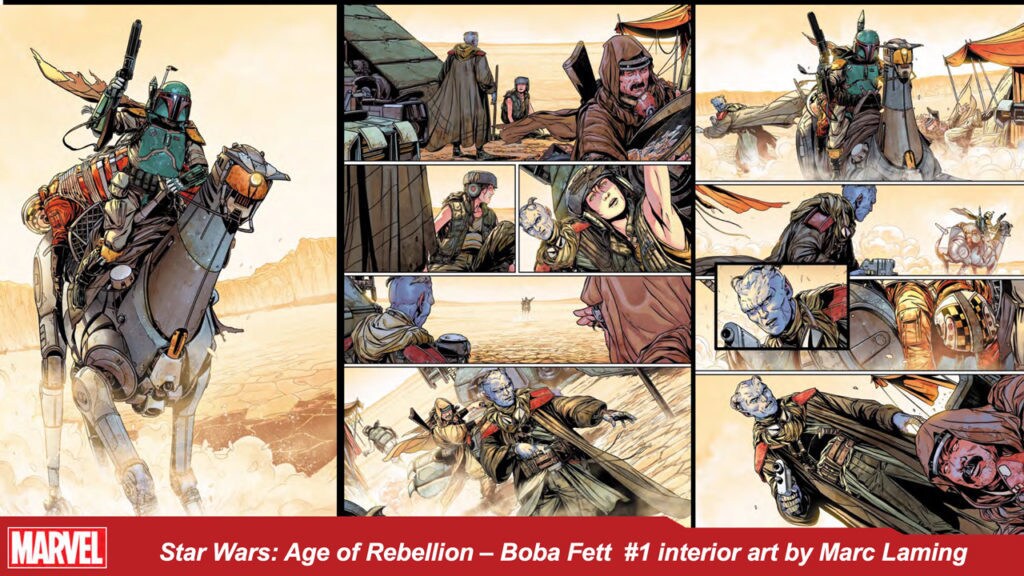 4. Pak is currently writing eight issues in the Age of Rebellion series of one-shots -- but he might have a favorite. "I love them all, but I have a special affection right now for the Boba Fett one," he said. "It's like a badass bounty hunter Western story. Boba Fett, I think he says three words through the whole thing." The story has a Man With No Name feel, Pak explained, where no one's really sure of his motivations.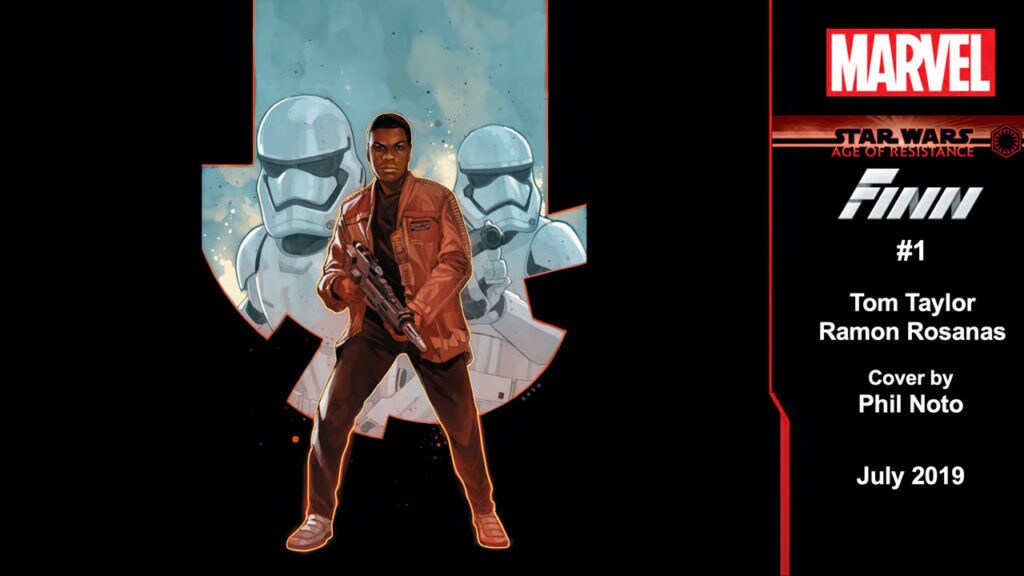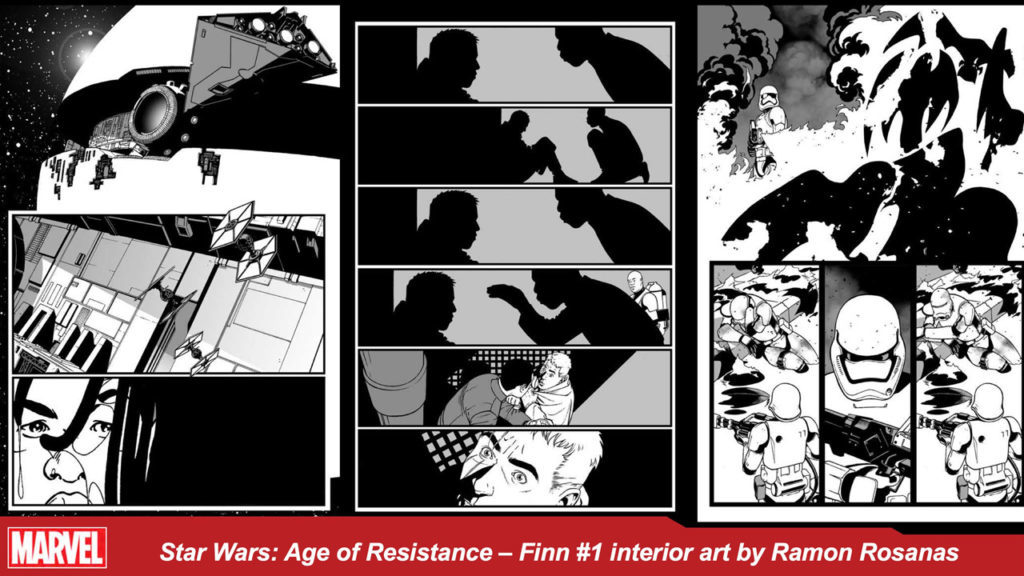 5. We'll finally see Janitor Finn. Several Age of Resistance books (the series will cover four heroes and four villains) were revealed, including Finn #1, which is set during the Resistance hero's earlier days in the First Order on Starkiller Base. "I don't think we've seen too many tales outside of the films or outside of the comic adaptations starring Finn," said Tom Groneman, assistant editor. "You're going to see the germination of the idea of finding his morality within the ranks of the stormtroopers of the First Order. A glimmer of the hero he might end up being." The reveal received a round of applause -- especially for Martin's spoiler that we will see Finn performing his janitorial duties.
6. Is there a story to tell from Rey's journey to Ahch-To? Rey #1 from Age of Resistance was announced, and Groneman teased the tale inside. "Maybe there was a pit stop for Rey and Chewbacca on the way to seeing Luke after The Force Awakens…"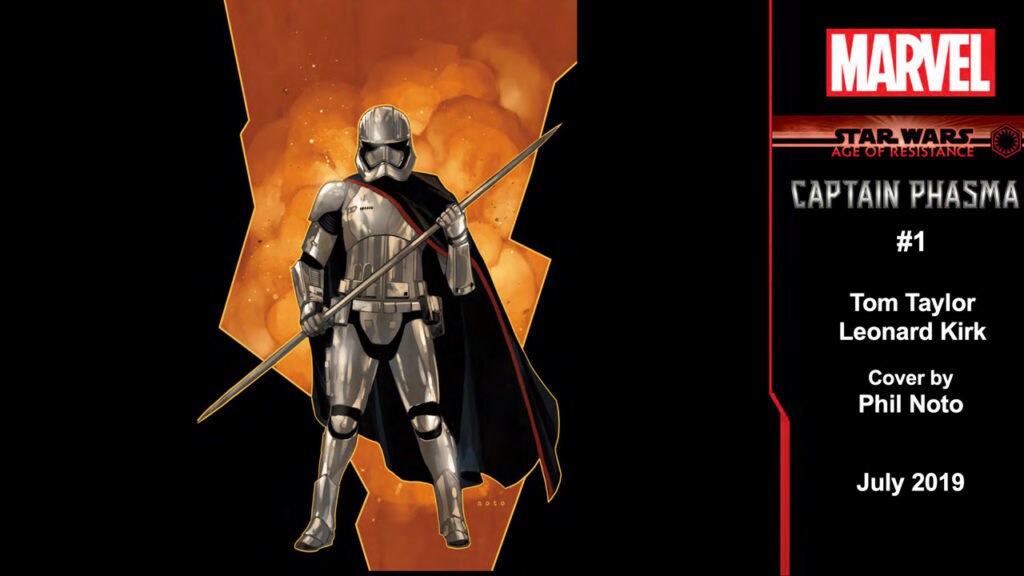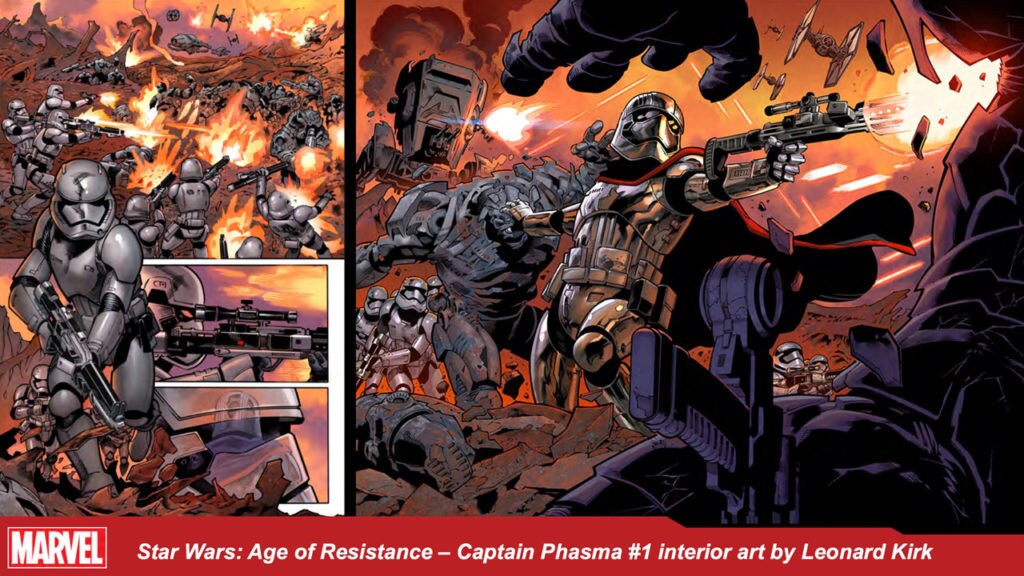 7. The Phasma faithful are going to be very happy. The cover to Phasma #1 was shown, along with some stunning pages, in what looks to be an action-packed story. "It really is just Phasma being a merciless terror. It's almost a horror story," said Martin.
More comics from Age of Resistance were also discussed, including Poe #1, which features "an unexpected mentor from his past" according to Groneman, Hux #1 ("This is the Hux story we deserve. It's great."), and more, which you can see below.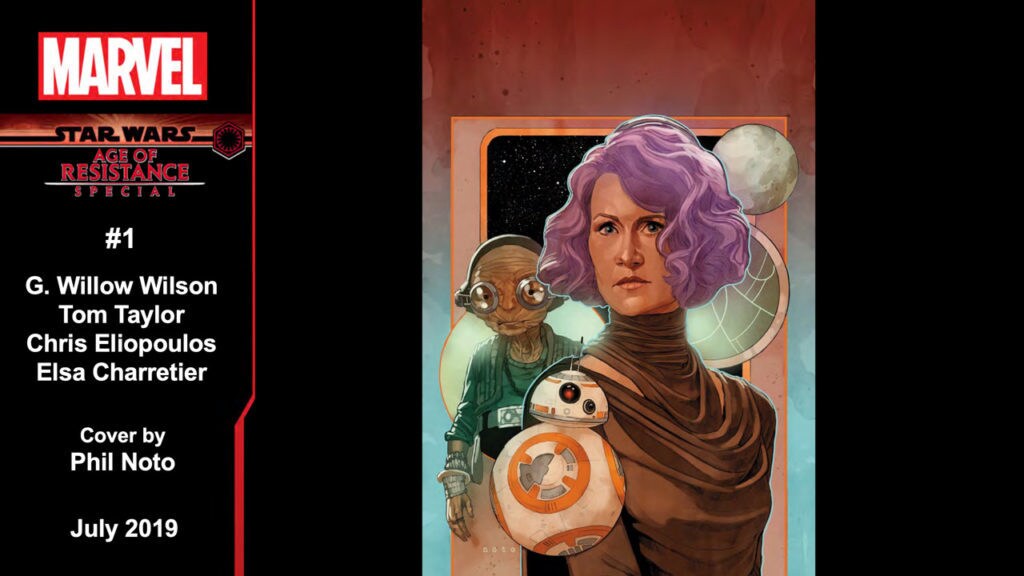 8. In Age of Resistance #1, we'll learn how hair is dyed in a galaxy far, far away, according to Martin. 'Nuff said.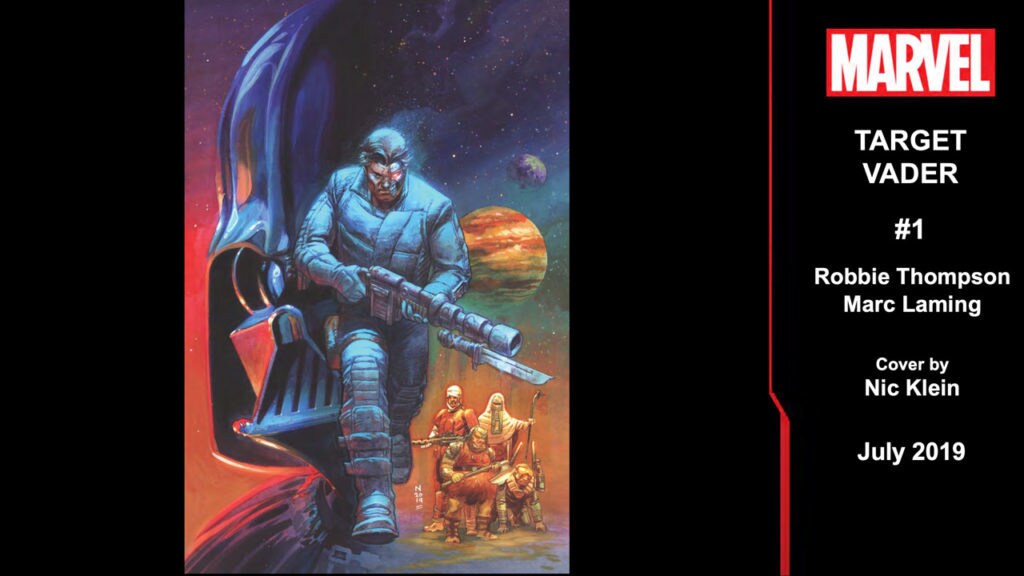 9. Target Vader #1 is coming July 2019, and with it, a character from Star Wars comics past. Valence, who first appeared in Marvel's classic Star Wars #16 in 1977 as a cyborg bounty hunter with a vendetta against Darth Vader, is the story's central figure. "This is a deeper dive into the criminal underworld, and it's all about Valence and a crew of bounty hunters coming together to pull an impossible job, really: hunting down the Dark Lord of the Sith." His look has been updated, but with nods to his original outfit. And Groneman promises that Valence, a skilled fighter, will be more than a match for Vader.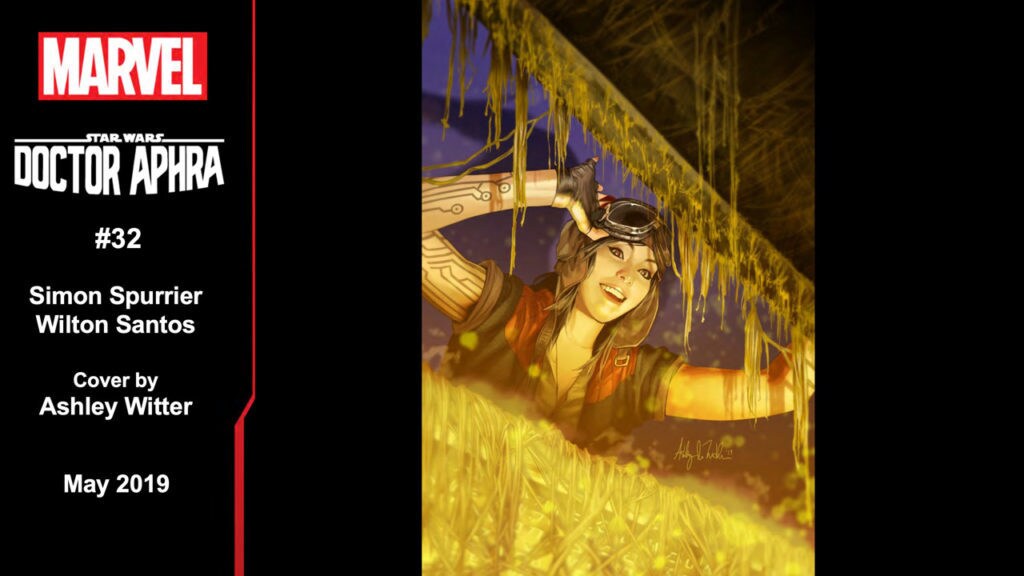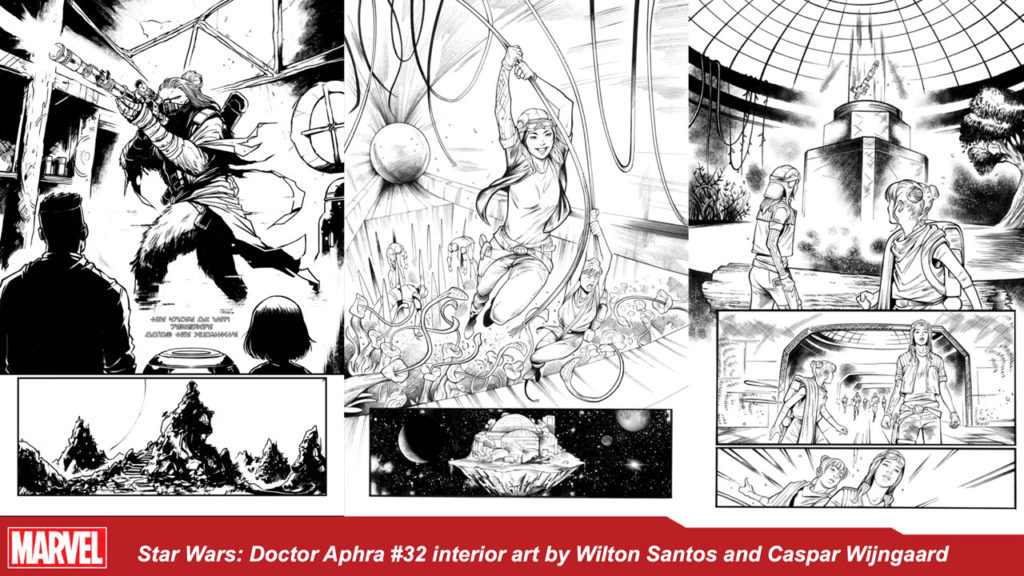 10. Doctor Aphra begins a new story arc in May. And it sounds like a new kind of challenge for the sometimes good, sometimes bad archaeologist. "We're gonna see a little bit of her growing up [as a child]. Some of the lessons that she learned as a kid from her mom come into play as she takes on a parental role with a young character."
Check out more covers and art revealed at the panel below!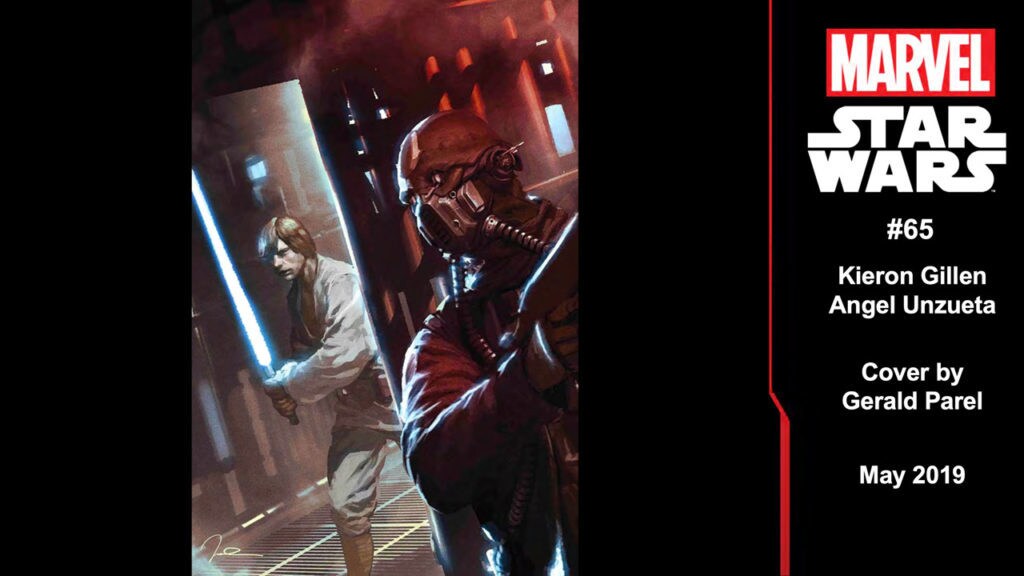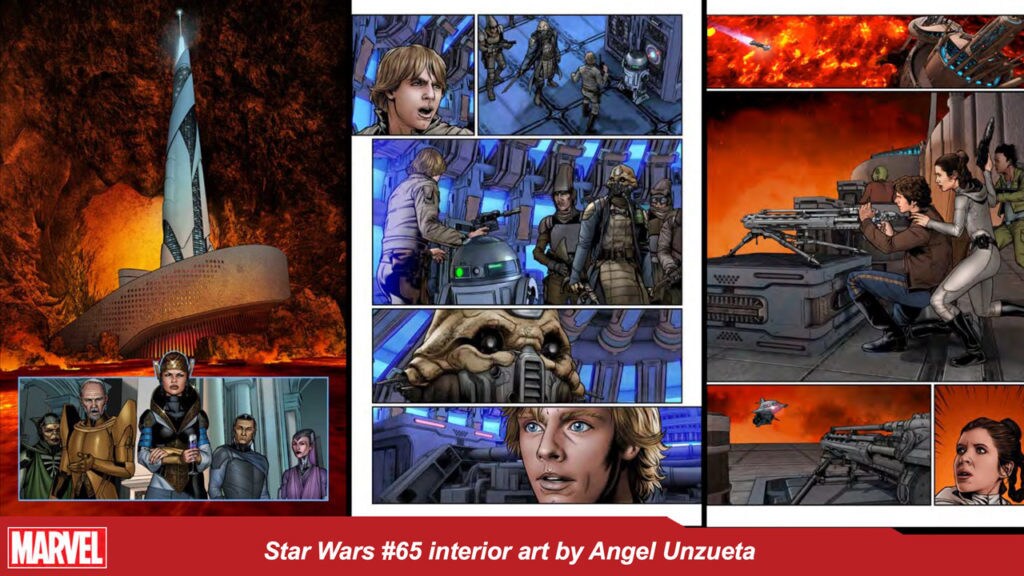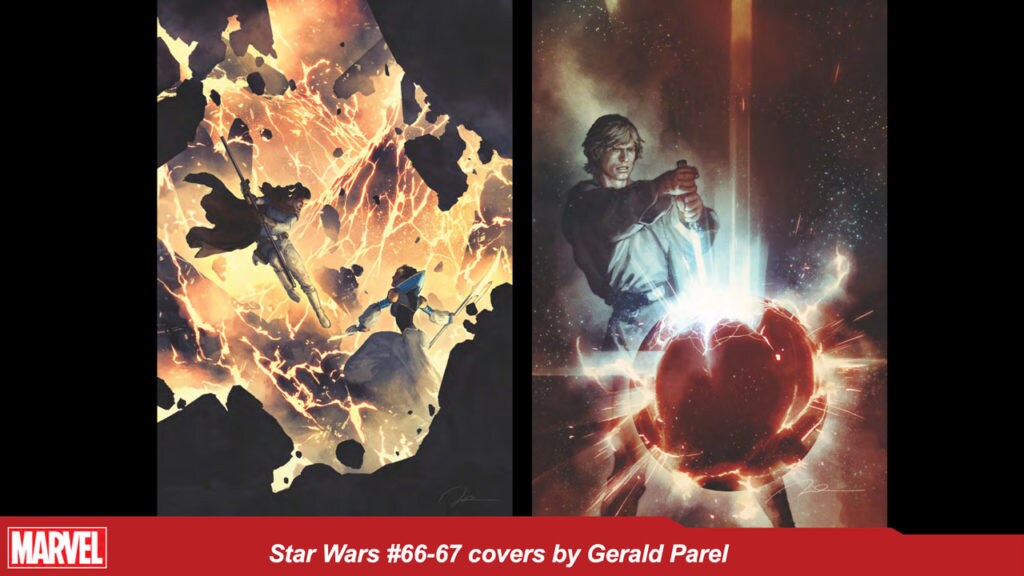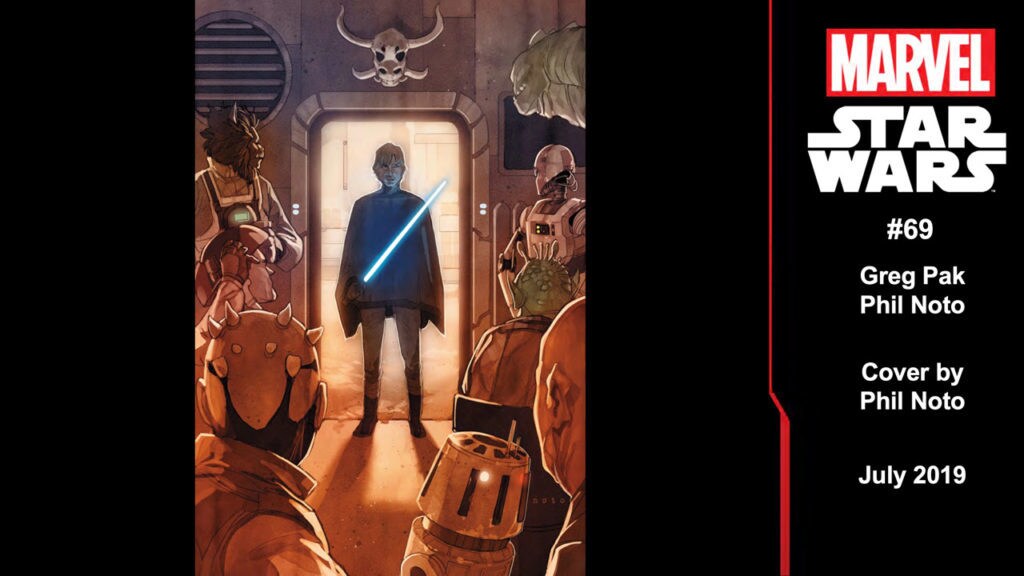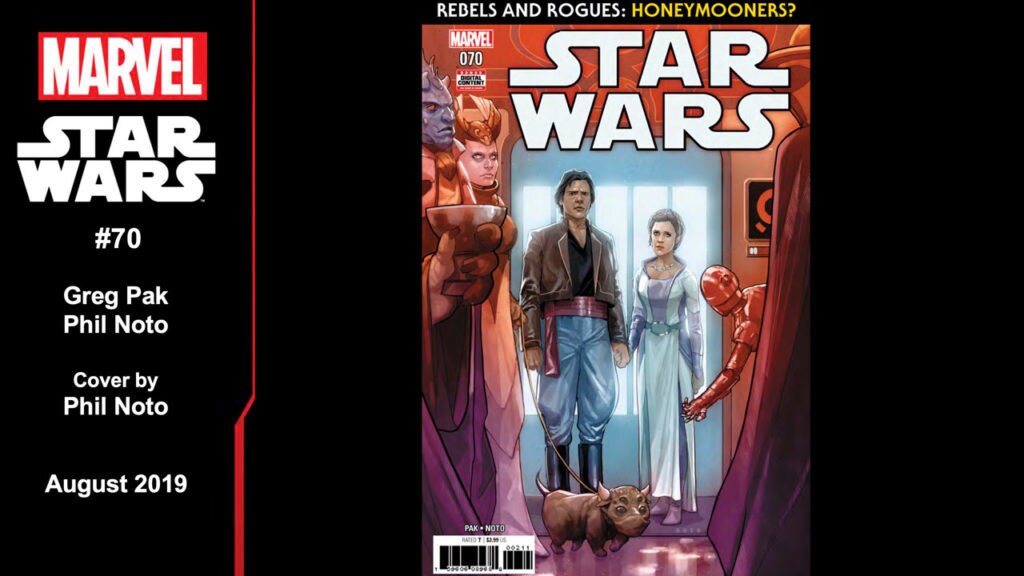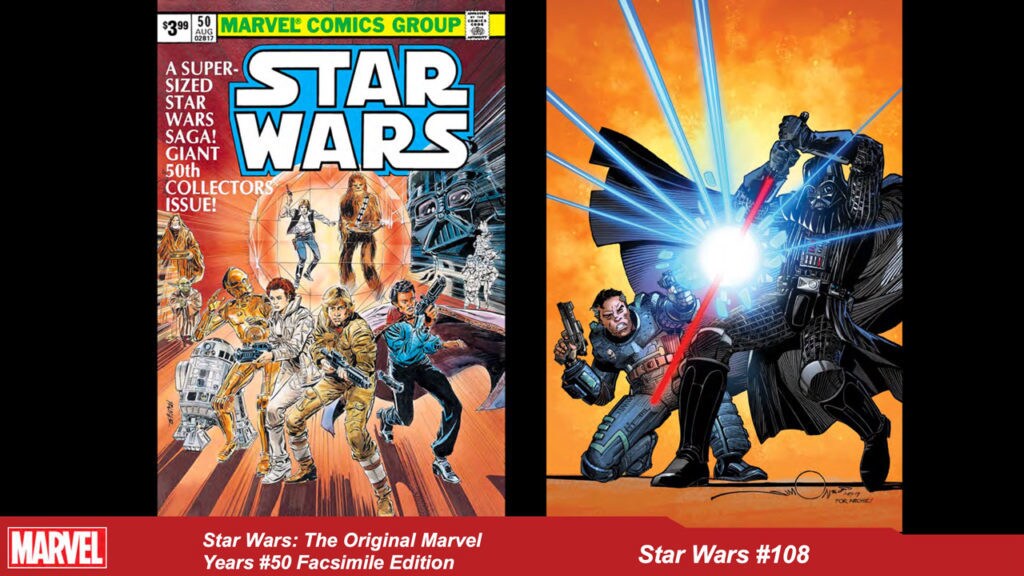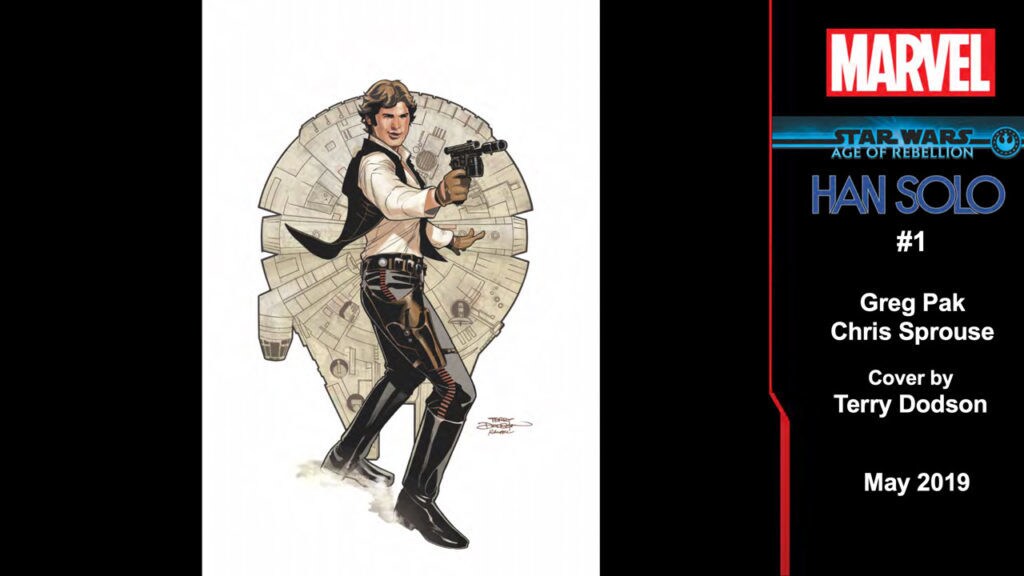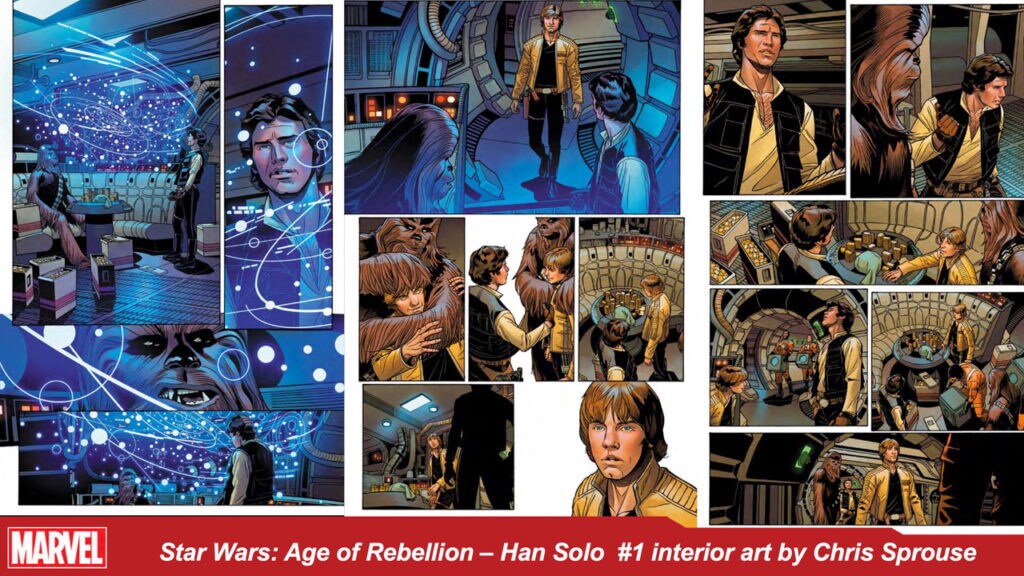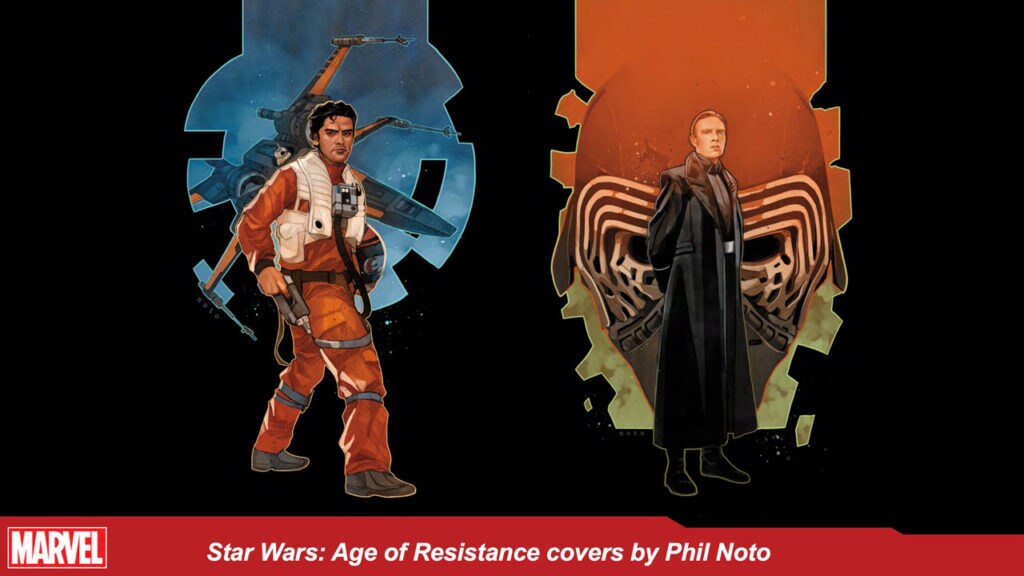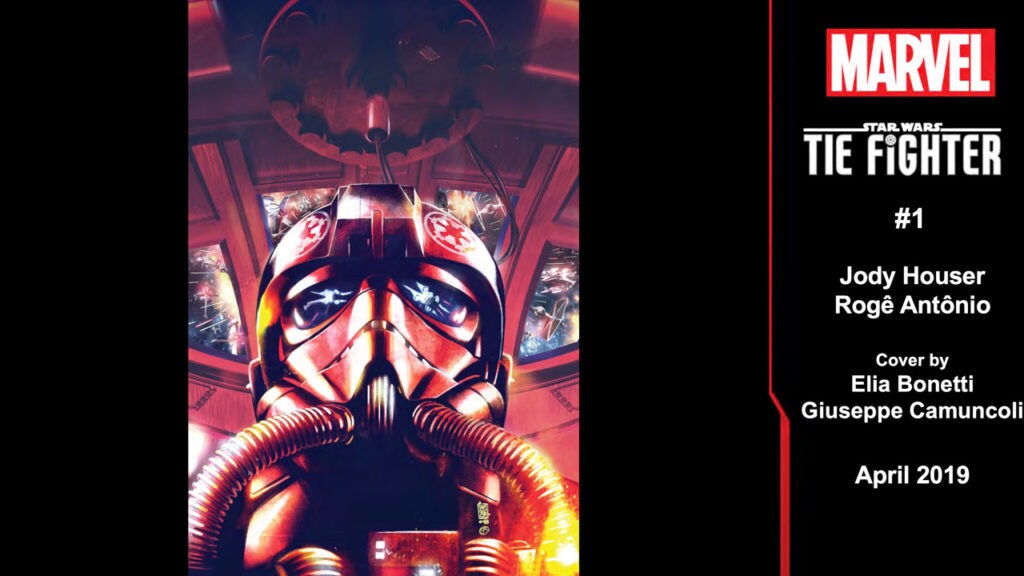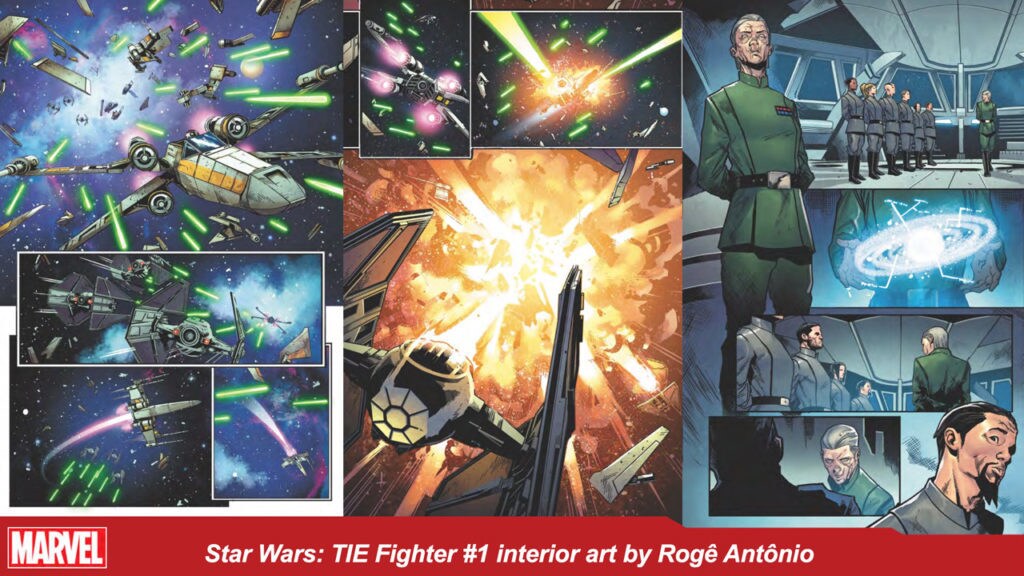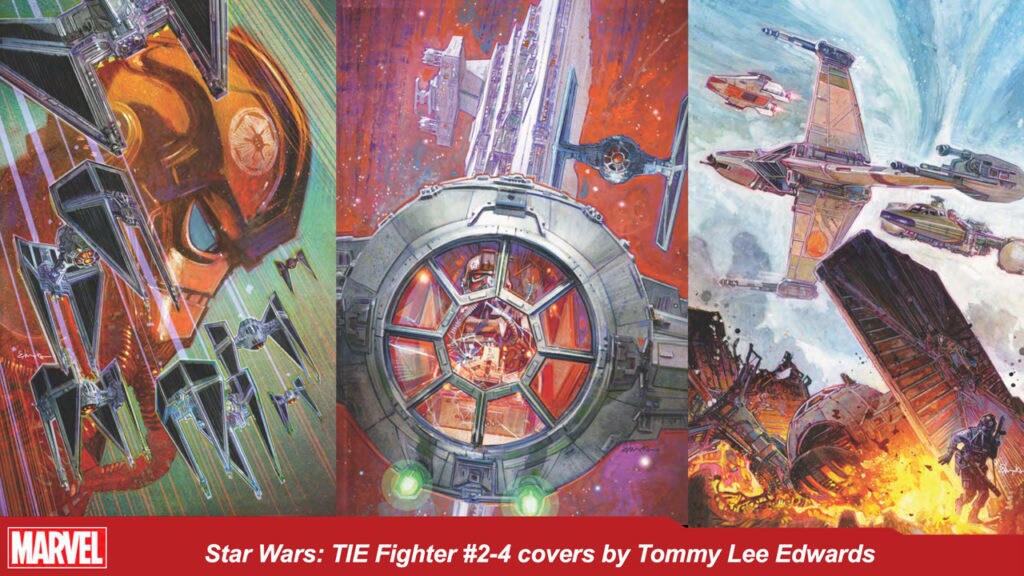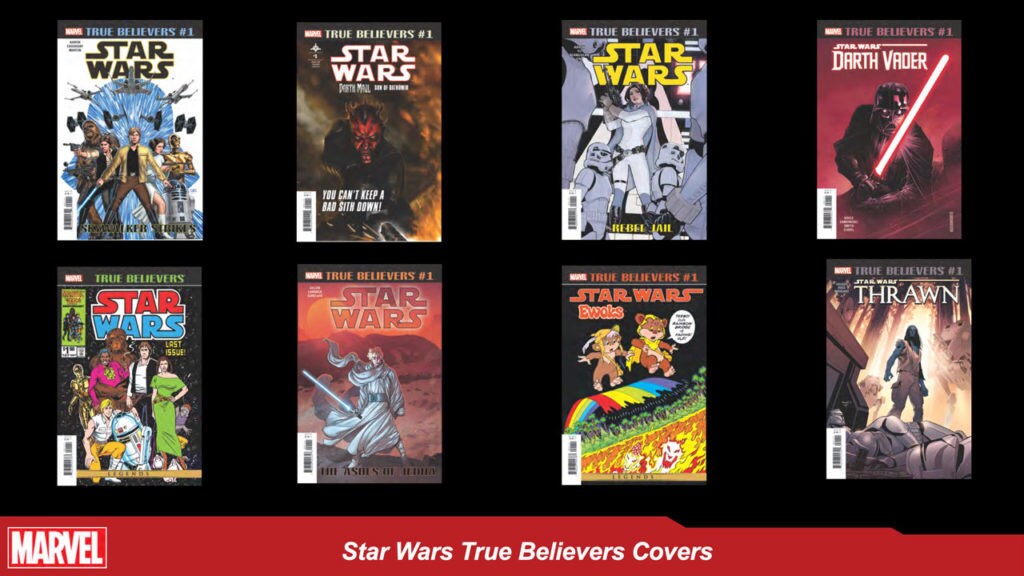 Visit StarWars.com's Star Wars Celebration Chicago hub for all the latest Celebration news.
Dan Brooks is Lucasfilm's senior content strategist of online, the editor of StarWars.com, and a writer. He loves Star Wars, ELO, and the New York Rangers, Jets, and Yankees. Follow him on Twitter @dan_brooks where he rants about all these things.
Site tags: #StarWarsCelebrationChicago2019, #SWCCPanel