Special guest Dave Filoni introduces the new series of animated shorts headed to Disney+.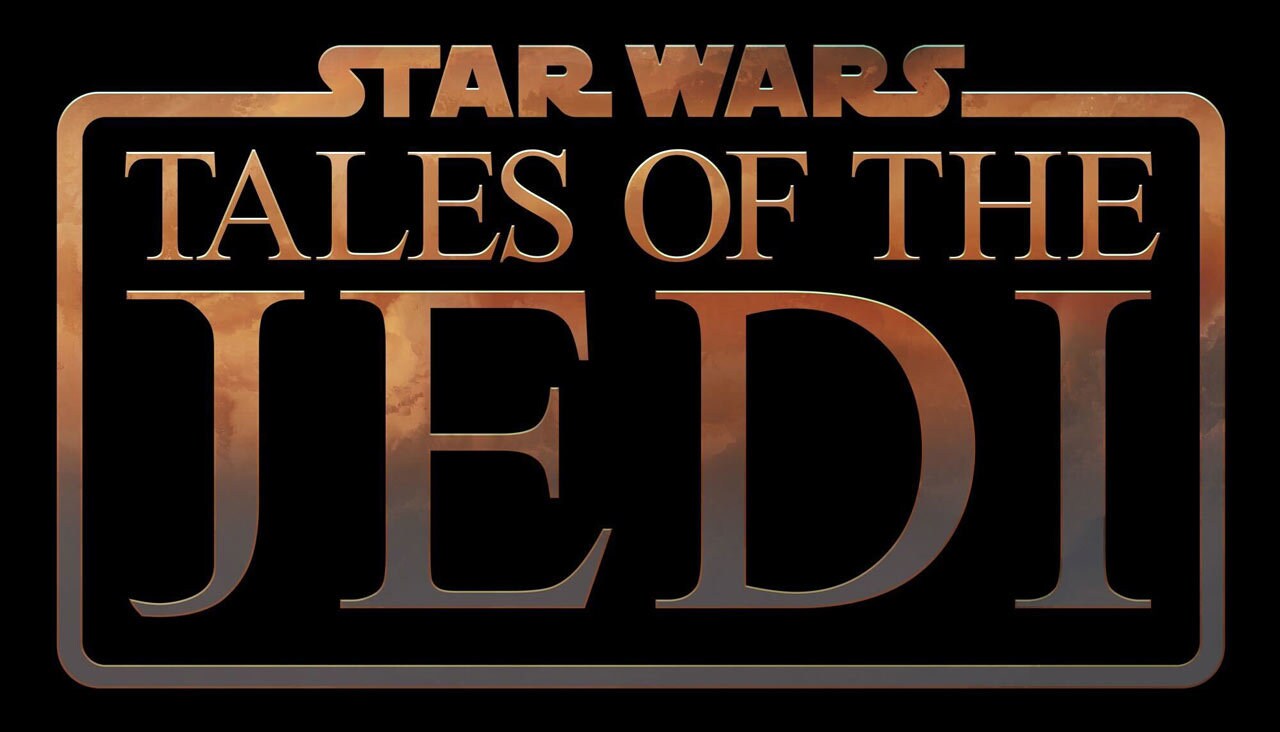 "Two paths and two choices." Those are the words Lucasfilm's Dave Filoni used to describe Star Wars: Tales of the Jedi, a new 6-part animated short series set to premiere this fall on Disney+. Here are five things we learned in a panel that offered the first known details about the upcoming show.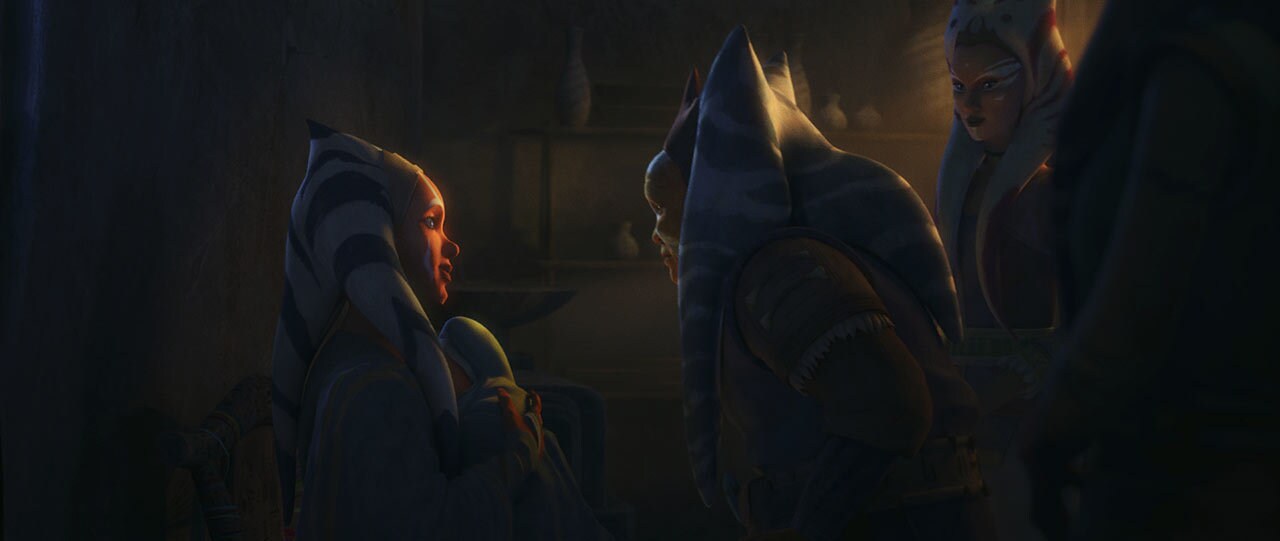 1. Tales of the Jedi will see the return of familiar faces. So who will we follow on these "two paths"? None other than Ahsoka Tano and Count Dooku, but like we've never seen them before. Fans were treated to stills and concept art from the new series featuring both of these iconic characters in three distinct eras of their lives (each will receive three episodes). Fans also caught a glimpse of a young Count Dooku. "He was a Jedi," Filoni reminded the audience. "He was one of them." And with a younger Dooku, we of course get a look at his Padawan…
2. Qui-Gon Jinn, back in action. Yes, the wise Jedi Master returns to screens as a Padawan. Exploring the relationship between master and apprentice has been a staple of Filoni's storytelling, and it continues with Tales of the Jedi. "Qui-Gon is one of the best and, in some ways, most interesting Jedi, because of his philosophy, which is different from the Jedi Council," Filoni said. "And where did he learn that, if not from his mentor, Count Dooku?" And yes, Liam Neeson (and his son) return to voice the fan favorite character.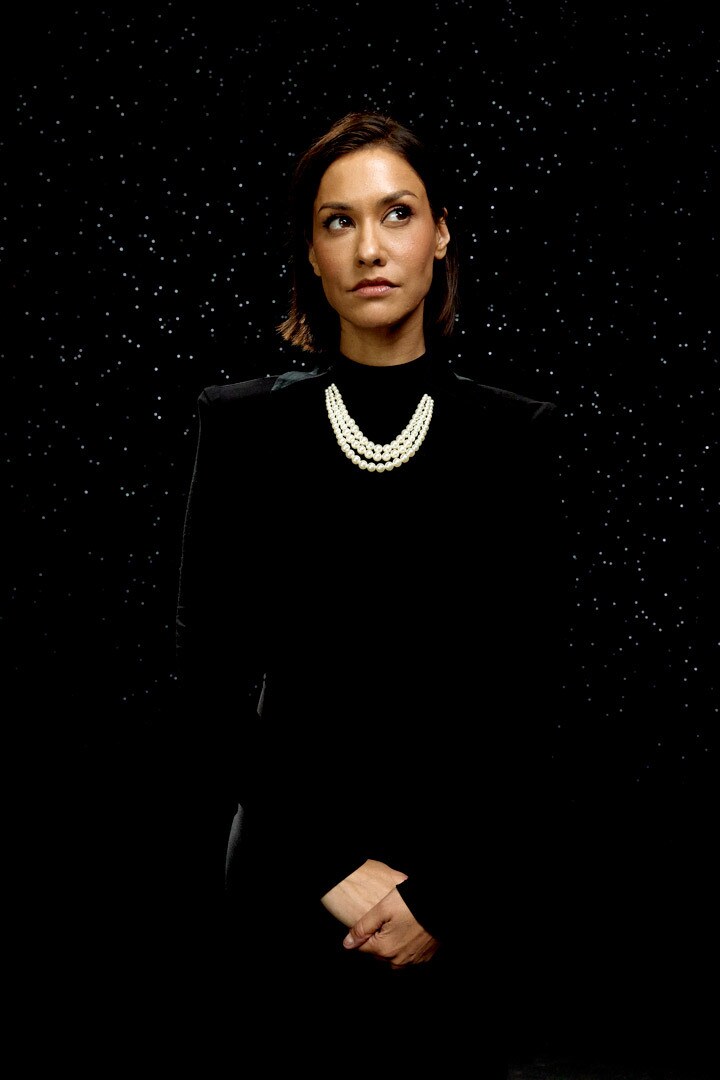 3. Janina Gavankar comes back to the galaxy far, far away as Ahsoka's mother, Pav-ti. The panel saw the debut of the Tales of the Jedi premiere episode "Life and Death," featuring the birth of Ahsoka and one of her first adventures with her mother. Gavankar (who fans know as Iden Versio from the Star Wars Battlefront II video game) voices the character and made an appearance on stage. When asked about her involvement in the project by panel host Amy Ratcliffe, Gavanker commented on the tight-knit community of Star Wars creators. "If you're just down to have fun, you get roped into things," she said. "Because it's a giant galaxy but it's actually cared for by a very small village."
"Moms are so important," Filoni said of including the character. "Ahsoka's first experience with someone telling her, 'Don't be afraid,' is her mother."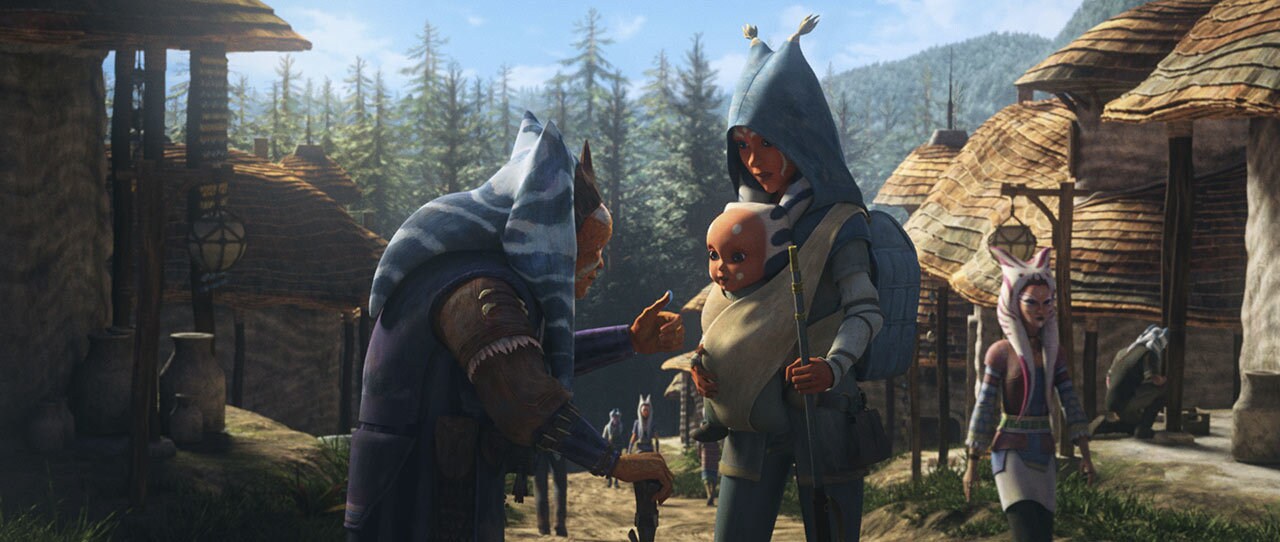 4. Not all of these tales are for the faint of heart. While the premiere episode ended happily and featured an adorable baby Ahsoka ("Baby Ahsoka might give Grogu a run for his money!" Ratcliffe said.), Filoni warned fans that some of the stories aren't so happy. "Are they fun, happy? I don't know, it gets rough," he said. "Some of these are dark." He continued, "I'm picturing the other shorts, and if I chose to show a Dooku short today, I don't think we'd be talking about all the cute things in Star Wars. I think we'd be talking about something else. It would be like, 'Oooh, that was rough!'"
5. The shorts are rooted in traditional storytelling. Filoni called these shorts "tone poems" -- stories with minimal dialogue, told through visuals. Gavankar called them "so minimalistic, and so quiet, and reserved." Inspiration came from creators like renowned Japanese animator Hayao Miyazaki and, of course, George Lucas himself. "It's the mentor relationship…now it's our job to take care of it and to further it in ways that are exciting for the next generation."
"You do your best job and then you do better," Filoni said, commenting on his journey through Star Wars animated and live-action storytelling. If the standing ovation and waving lightsabers from the crowd were any indication, it's clear fans are excited for what's to come.