Lucasfilm pulls back the curtain on the future of Star Wars, the upcoming Willow series, and the fifth Indiana Jones film.
This is where the fun begins. Star Wars Celebration Anaheim 2022 kicked off today in memorable fashion with Lucasfilm's Studio Showcase, featuring a look at the future of the galaxy far, far away and more -- including the upcoming Willow Original series, and new details around the next adventure of a certain fedora-wearing archaeologist. Hosted by Yvette Nicole Brown, the panel event covered Obi-Wan Kenobi, Andor, Willow, The Mandalorian, Ahsoka, a new series from Jon Watts and Chris Ford, and the fifth Indiana Jones film. Opening the first Star Wars Celebration since 2019, the showcase held even more significance. "We may have been apart, but we felt your presence," Lucasfilm president Kathleen Kennedy said. "You are going to see some pretty amazing things." And we did! Here are 20 highlights.
1. Celebrating the fans -- and the future. Yvette Nicole Brown greeted the thousands gathered at the Celebration Stage before an emotional video played, featuring Star Wars stars and creators from across generations. They spoke of the power of the saga, Celebration, and why they're excited it's back. "These stories have been passed down like family history," said Harrison Ford in the video. And there are lots more stories to come.
2. "Duel of the Fates," live. Following the video, the Pacific Chorale surprised the audience with a powerful rendition of "Duel of the Fates," Episode I's immortal classic. There's a reason it remains one of the most beloved pieces of Star Wars music, but to hear it live was a completely different experience. And it was truly the perfect choice to introduce the event's first guests…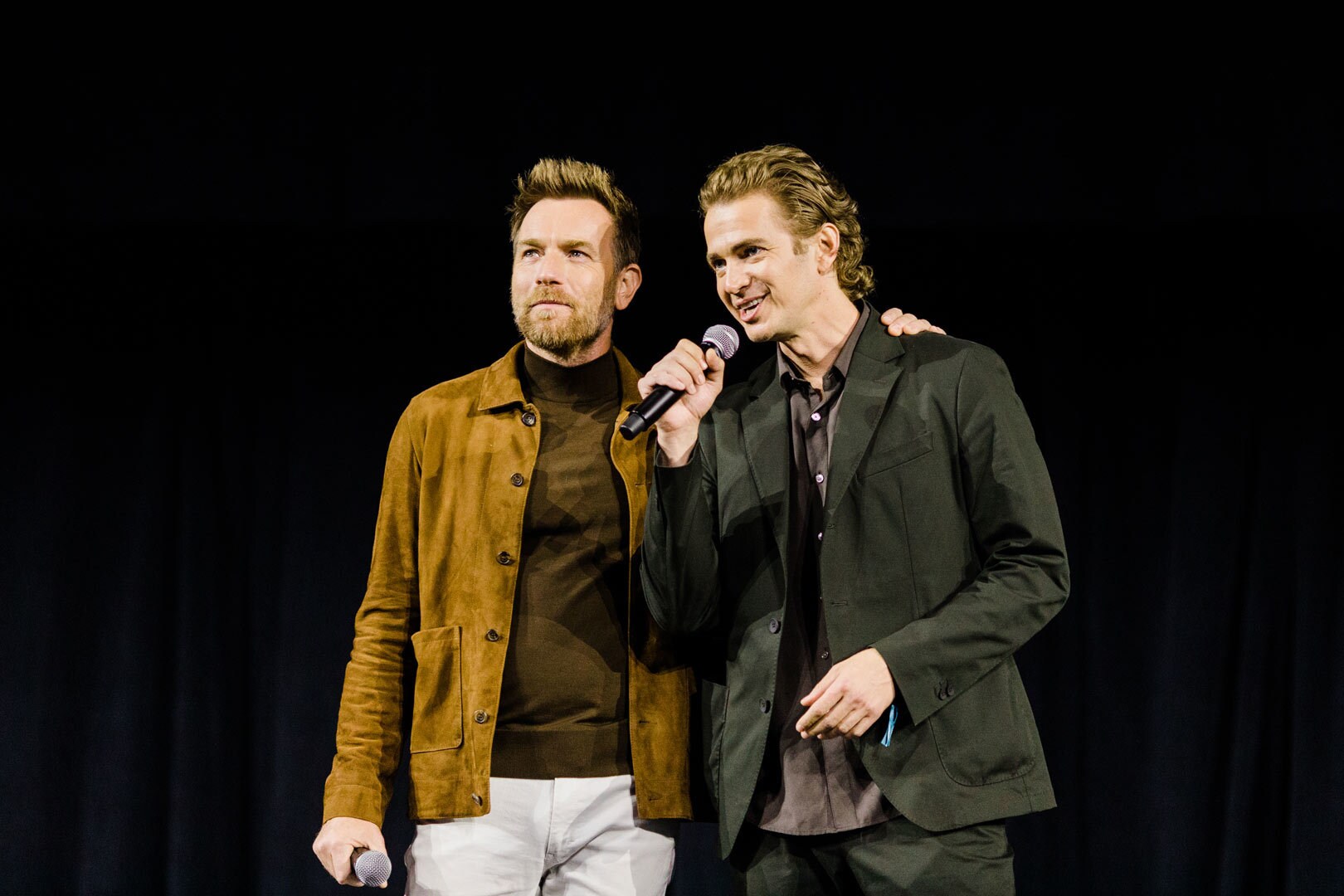 3. Hayden Christensen and Ewan McGregor -- together again, finally. The pair, soon to reunite in Obi-Wan Kenobi, which starts streaming May 27 on Disney+, were met with a raucous standing ovation. "Hello there," McGregor said to cheers, greeting fans in really the only way possible. "We are back," added Christensen definitively. It's been too long. But the wait is almost over.
4. Obi-Wan Kenobi showrunner Deborah Chow found the limited series' time period ripe for storytelling. With the show set between the prequel and original trilogies, it deals with the aftermath of Order 66 and an era in which the Empire is hunting Jedi survivors. "It's quite a dark time period for the Jedi, but that's also what made it really interesting," Chow told Brown and the audience. "It was a pretty incredible honor to get to tell a new story with these characters at this point in their lives."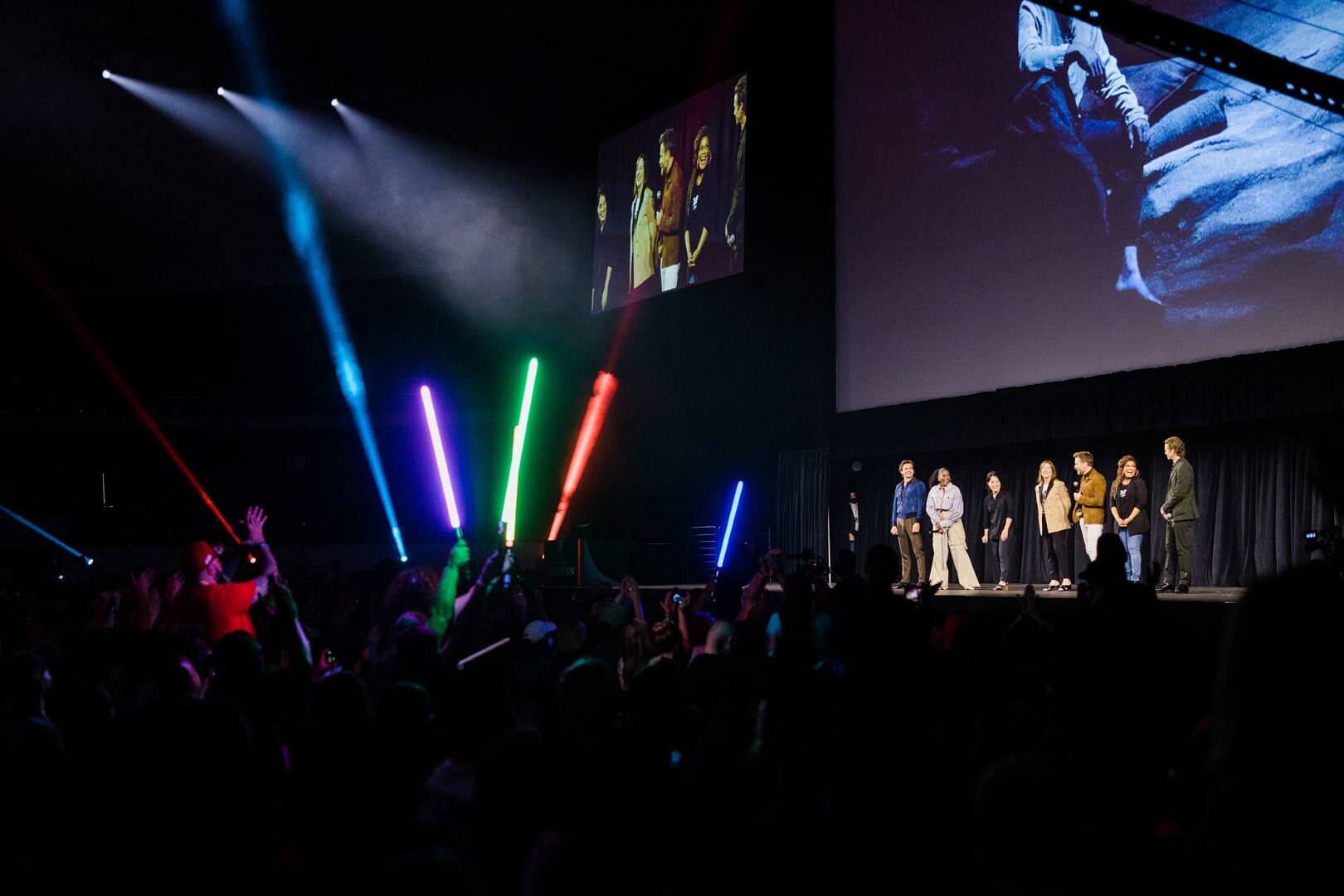 5. McGregor acknowledged that his decision to return to Star Wars and Obi-Wan Kenobi had a lot to do with the fans. "It was really special to come back to play him with Deborah, with our brilliant cast," he said. "In the last five or six or so years, we started to feel all of your love for the prequels that we made. The truth is, that's meant an enormous amount to us." From a story perspective, McGregor also saw an opportunity. "It was fun to take the character to a different place. To a darker, more broken place," he said.
Christensen, who played Anakain Skywalker in the prequels, also expressed his joy at coming back to Star Wars and Darth Vader. "Picking up a lightsaber again, there's nothing like it," he said. "It's really been incredible, so thank you."
6. Moses Ingram was overjoyed to make her Star Wars Celebration debut. The actor, who plays the Inquisitor Reva in Obi-Wan Kenobi, noted her appreciation of both the role and getting to attend the world's biggest Star Wars fan event. "It's crazy. But not as crazy as this," she said to cheers. "I'm really happy to be here with you."
7. For Rubert Friend, who portrays the Grand Inquisitor, there was one specific challenge with the role. "It's very, very hard not to make the [lightsaber] noise," he said.
8. A Star Wars Celebration surprise that will be long remembered. While nothing new from the series was shown, McGregor offered something to make up for it: an early screening of the first two episodes of Obi-Wan Kenobi, tonight, at the Celebration Stage for all in attendance. No mind tricks were needed to convince fans, who responded with thunderous applause, as Padmé might say.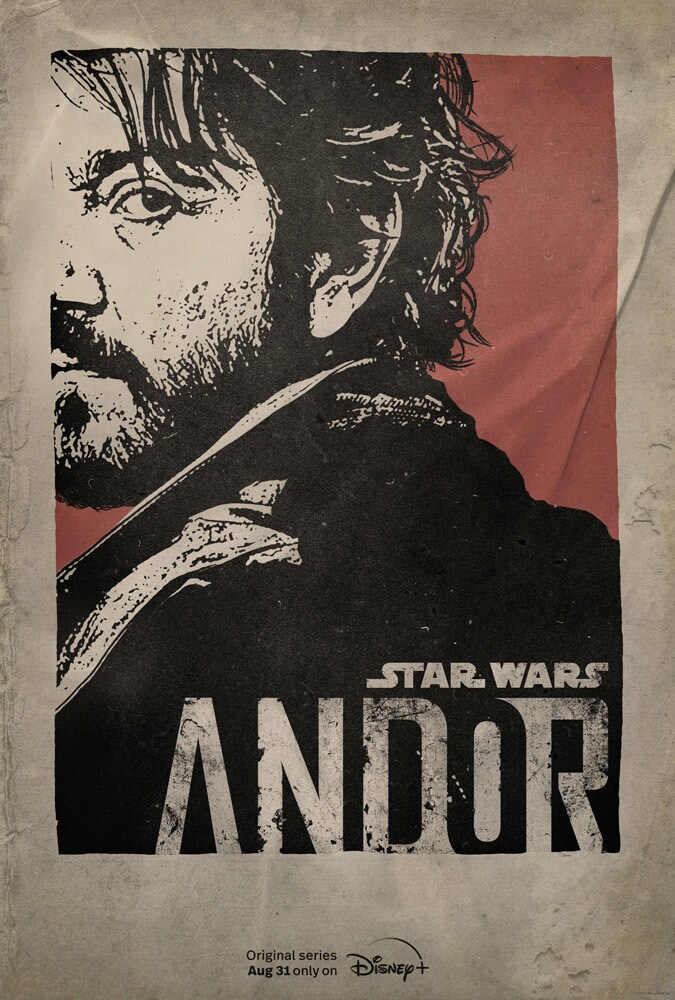 9. Cassian Andor's story is only beginning. Creator Tony Gilroy confirmed that the upcoming Disney+ Original series, which follows Cassian in a tale set five years prior to Rogue One: A Star Wars Story, is just getting started. Twelve initial episodes are on the way, which will move the story one year forward. The cast and crew will get together once more in November, however, to shoot another 12 episodes. "The second 12 will take us over the next four years, and the final scene will walk you into Rogue," Gilroy said.
10. Both Kennedy and Diego Luna reflected on why the character of Cassian Andor resonates with so many. "I think what's remarkable is the sacrifice that Cassian Andor makes for the galaxy," Kennedy said, referencing the shocking climax of Rogue One.
"I know what he represents," Luna later added. "This is the story about the people. It's a story that has the most to do with us. It's about what we can do, it's about the power we have."
Luna said he loves the character, but there's another reason he's excited for Andor. "The beauty of this show, I know there's no way they'll kill me."
11. Though story details were kept to a minimum, Luna teased Cassian's journey in the series. "You're not going to recognize Cassian at the beginning. He's a very selfish man," he said. "You're going to see a guy who's waiting for that awakening to happen."
12. Genevieve O'Reilly is grateful for the chance to return as Mon Mothma. The actor first played the senator-turned-founder of the Rebellion in 2005's Star Wars: Revenge of the Sith. However, she returned to the part 11 years later in Rogue One, and will play the beloved character yet again in Andor. "It's such a gift to come back to this role," she said. "I feel so lucky."

13. "We did not come with empty hands." Luna revealed both a teaser poster and new teaser trailer for Andor, bringing us closer to the series than ever -- which will debut August 31, 2022, on Disney+.
14. Willow.
 The legendary Ron Howard, director of the original
Willow
, and new
Willow
series showrunner Jonathan Kasdan took the stage to discuss the upcoming Disney+ show. Kasdan and Howard collaborated on
Solo: A Star Wars Story
, and would trade ideas about a possible
Willow 
sequel while on set; Howard was particularly excited about the prospect of a series. "I'll do it, but only if we could get Willow to come back," Kasdan said. Well, Warwick Davis has returned as the fan-favorite sorcerer, and it sounds like he didn't need much convincing.
"It's something I always wanted to do," Davis said after joining them on stage. "It's a dream, in fact."
Joanne Whalley also returns ("I've got Sorcia's sword back in my hand again") and several new characters will also join the adventure, which takes place 20 years after the original film. 
15. Jon Favreau and Dave Filoni brought some Ahsoka and The Mandalorian surprises -- which will premiere and return in 2023, respectively. Taking the stage together, Favreau first took a moment to thank Kathleen Kennedy for her support on all of their series. "The best producer in the world, we couldn't have done it without Kathy," he said.
Asked how Ahsoka, currently in production, is progressing, Filoni expressed his excitement. "In my opinion, everything is going great," he said. "We are super-fortunate to have Rosario Dawson fronting this. She is just everything I could hope for her to be." While Dawson couldn't attend Star Wars Celebration, Favreau and Filoni played a video message from the actor in full-Ahsoka costume, from the set.
"I'm pretty excited to be filming Ahsoka here for all of you, to be released next year," she said. "So maybe next time."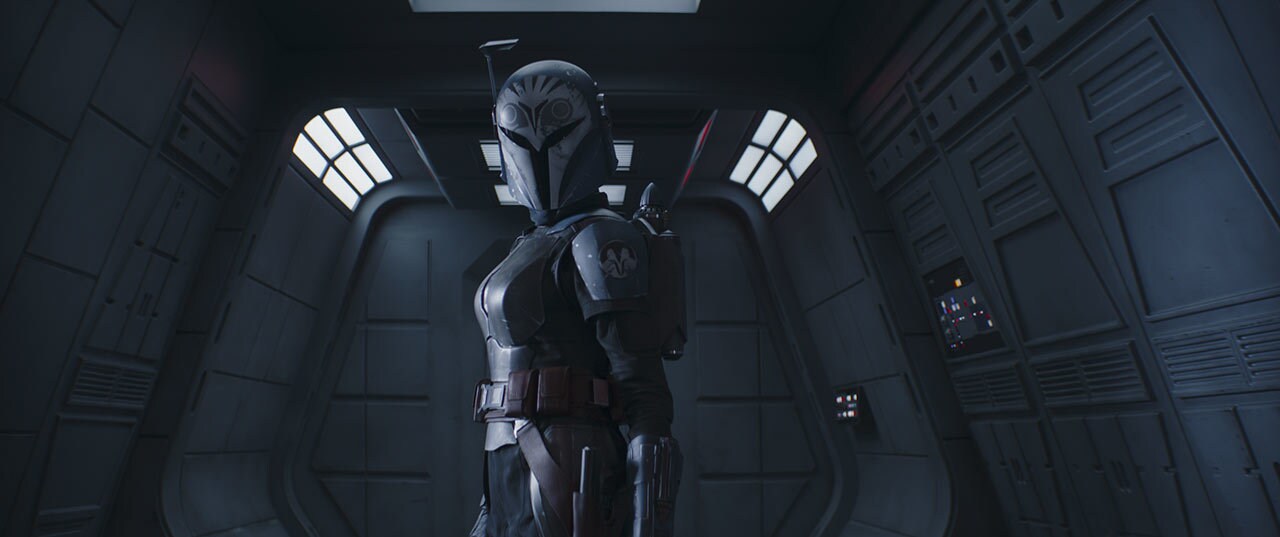 16. Bo-Katan will be back. Actor Katee Sackhoff emerged to cheers, teasing future action on The Mandalorian. "I may have some unfinished business," she said.
17. The Mandalorian Season 3 sneak peek. Played just for the room, a look at Season 3 featured Mando, Grogu, Bo-Katan, Greef Karga, and much more. "I'm going to Mandalore so that I may be forgiven for my transgressions," Din Djarin said in the preview, hinting at where the story might take us.
Favreau left fans with the news that they'd get to see costumes and props from The Mandalorian in a special exhibit at Star Wars Celebration Anaheim 2022. "This is a big thank you from all of us to all of you," he said.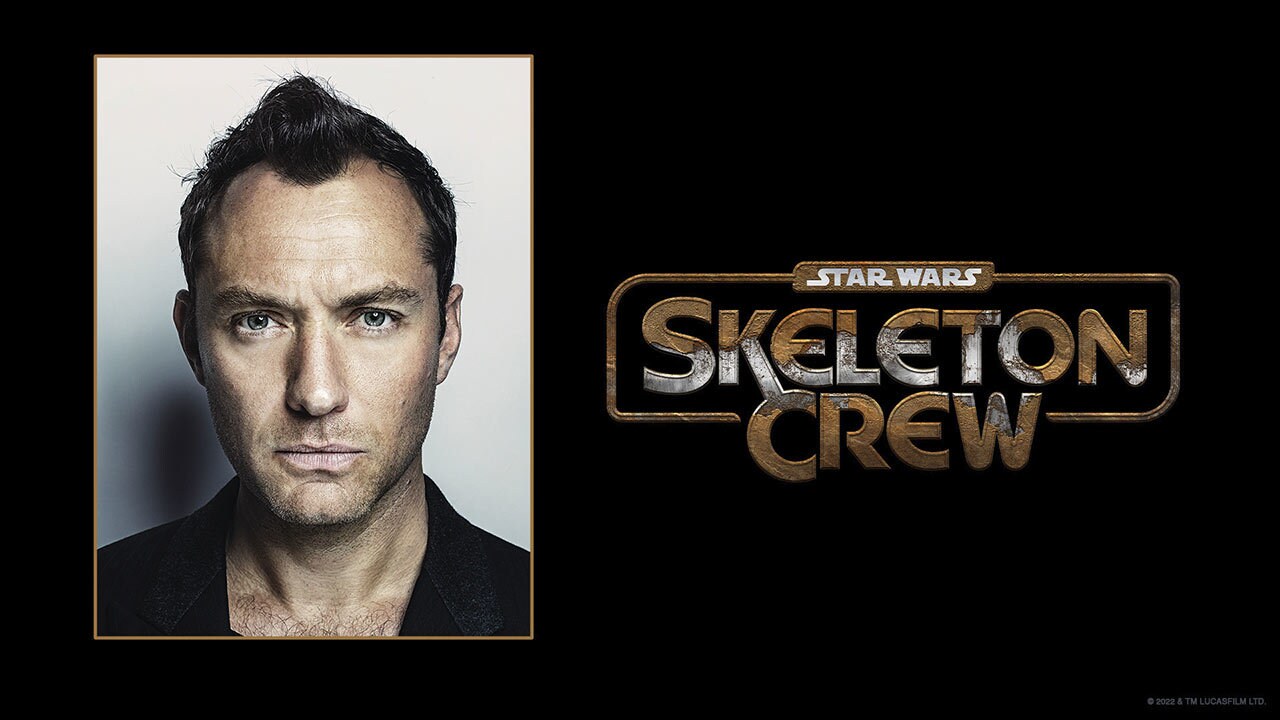 18. Star Wars: Skeleton Crew revealed. Jon Watts and Chris Ford relayed a few details around their recently announced series, confirming it will star Jude Law and debut in 2023. Called Star Wars: Skeleton Crew, the series will center around a group of children lost in space, and be set in the Ahsoka/The Mandalorian time frame. "It's the story of their journey trying to find their way home," Watts said. But he also conveyed one important aspect of the series. "It stars four kids, but it is not a kids show."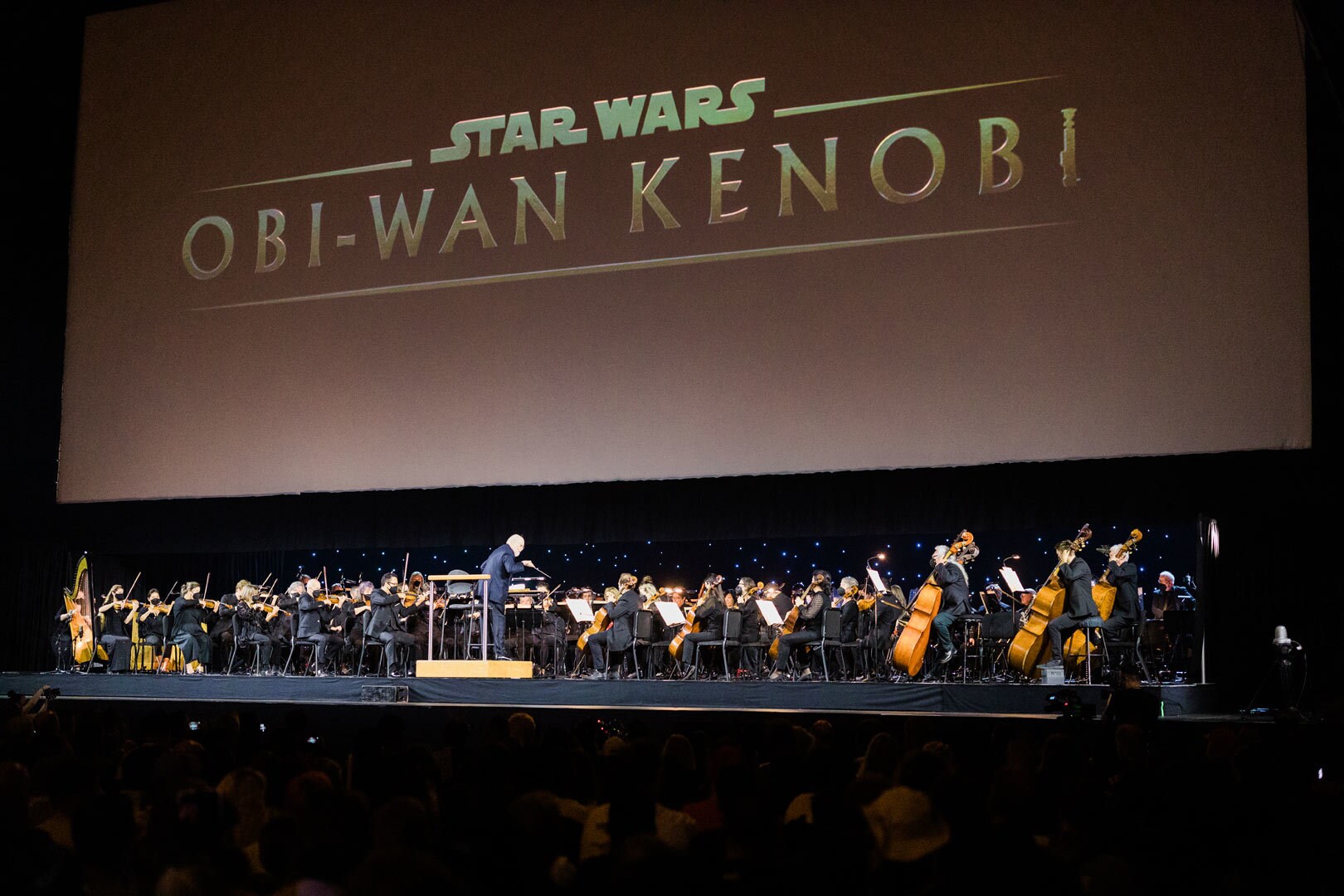 19. Celebrating John Williams' 90th birthday. Kathleen Kennedy paid tribute to the legendary composer with a warm reflection on his work, noting he just reached a milestone. "His contributions to our films, to our storytelling experiences are something words cannot adequately describe," she said, before introducing Williams himself. Williams, in a surprise appearance, led the Pacific Symphony Orchestra in the first live performance of his stirring new theme for Obi-Wan Kenobi.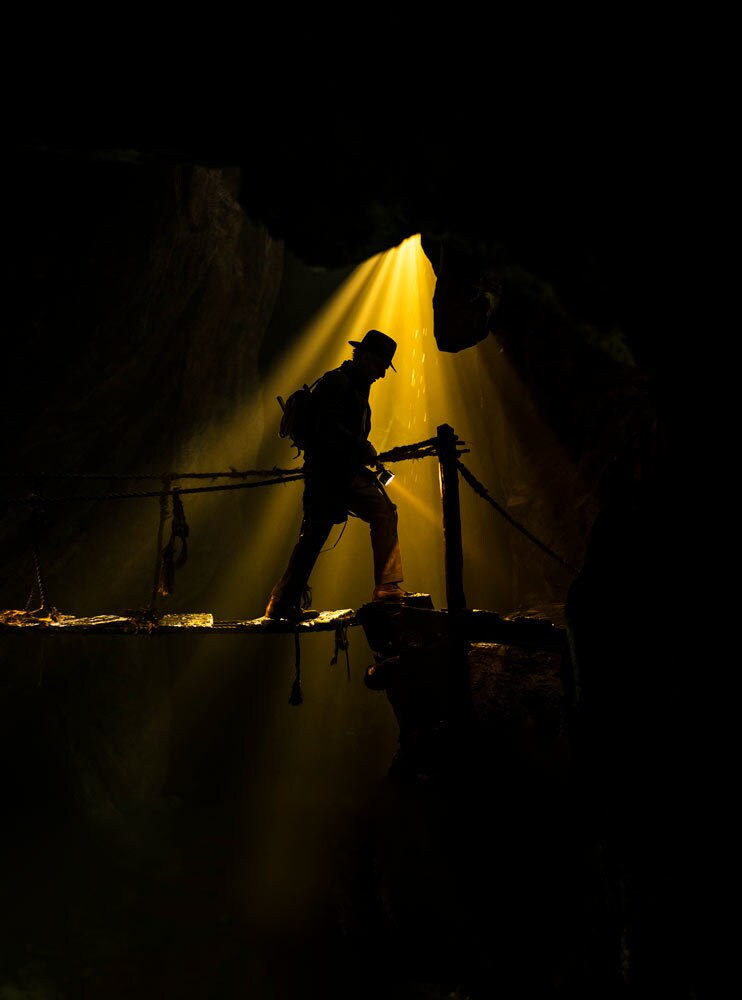 20. Indiana Jones rides again on June 30, 2023. "I know that this is Star Wars Celebration. Here's a little piece that is not Star Wars, but you might know it," said Williams, just before leading the orchestra in the classic Indiana Jones theme. With that, director of the upcoming fifth Indiana Jones film, James Mangold, producer Frank Marshall, and Harrison Ford -- receiving perhaps the day's biggest ovation -- took the stage.
Though no story details were discussed, Ford did offer an update on Indy's next adventure. "We have almost completed the next Indiana Jones film, featuring the music of John Williams," he said. "I am really proud of the movie that we made. So I'll be seeing you around campus."