The director speaks with StarWars.com about the cultural and personal underpinnings of Cartoon Saloon's haunting short.
"Meet the Visionaries" is a StarWars.com series of interviews with the directors of Star Wars: Visions Volume 2, now streaming on Disney+.
Star Wars: Visions Volume 2 has opened the door to explore the galaxy far, far away through unique cultural lenses, and experiment with tone. Created by Cartoon Saloon, an award-winning studio based in Ireland known for films such as The Secret of Kells and Song of the Sea, "Screecher's Reach" brings a fresh dose of horror into the Star Wars library as we follow the story of Daal and her friends. They venture from a harsh and bleak Imperial factory out into the wilds of their planet, on the hunt for a ghost of which they've heard tales. In classic ghost story fashion, the group comes face to face with the terrifying specter of Screecher's Reach and its blood curdling screams. But all is not as it seems for the ghost.
"It was a very, very happy collaboration with the team at Lucasfilm," says Cartoon Saloon CEO and co-founder Paul Young, who served as director on the short. "Jacqui [Lopez], Flannery [Huntley], James [Waugh], and Josh [Rimes] are exceptional producers and great creative collaborators. It made all the difference when setting forth on a project like this. They had a very clear vision themselves for what the series should be and allowed us to bring what we do best to the screen."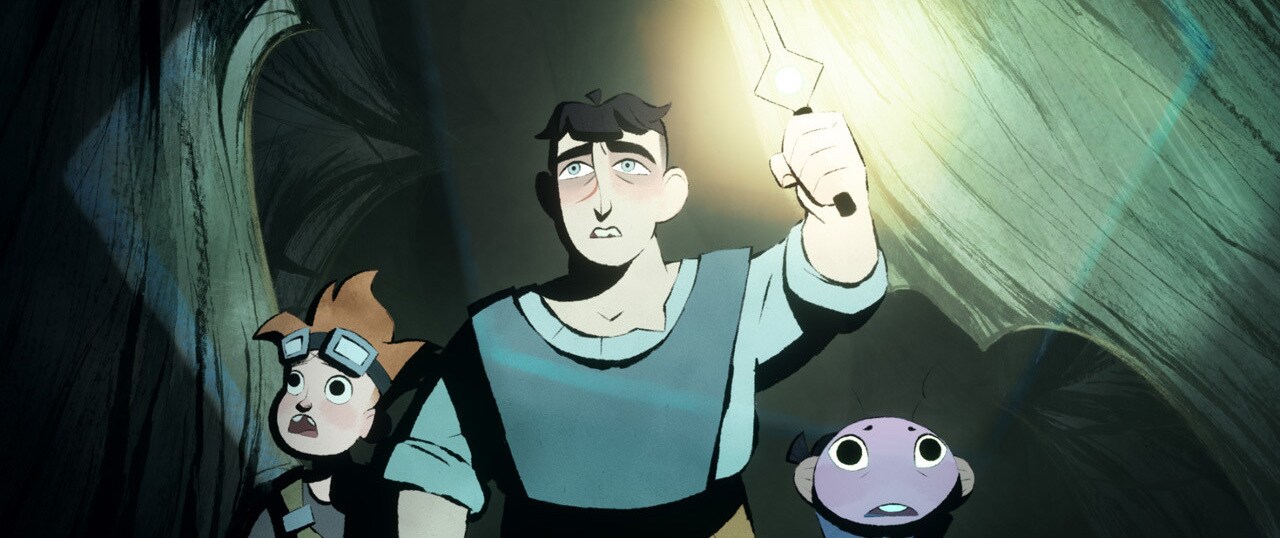 In breaking their story, Young and his team leaned into a classic scene from Star Wars: The Empire Strikes Back. "We had a couple of ideas we pitched, but the one which had the best hook and twist was an idea from Jason Tammemagi, imagining a take on the cave in The Empire Strikes Back. What if it was not just a test of the mind, but something very real you had to face," Young shares. "We kind of had an interesting ending to get to and then imagined the backstory."

The backstory Young and his team worked on for Daal and her friends pulled from their own personal experiences growing up in the Irish countryside. "The characters became very real for me as we started to relate them to our own childhoods," Young says. "Similar to ['Screecher's Reach' screenwriter] Will Collins, I grew up in the countryside and adventure for us as kids was going up the fields in Ireland."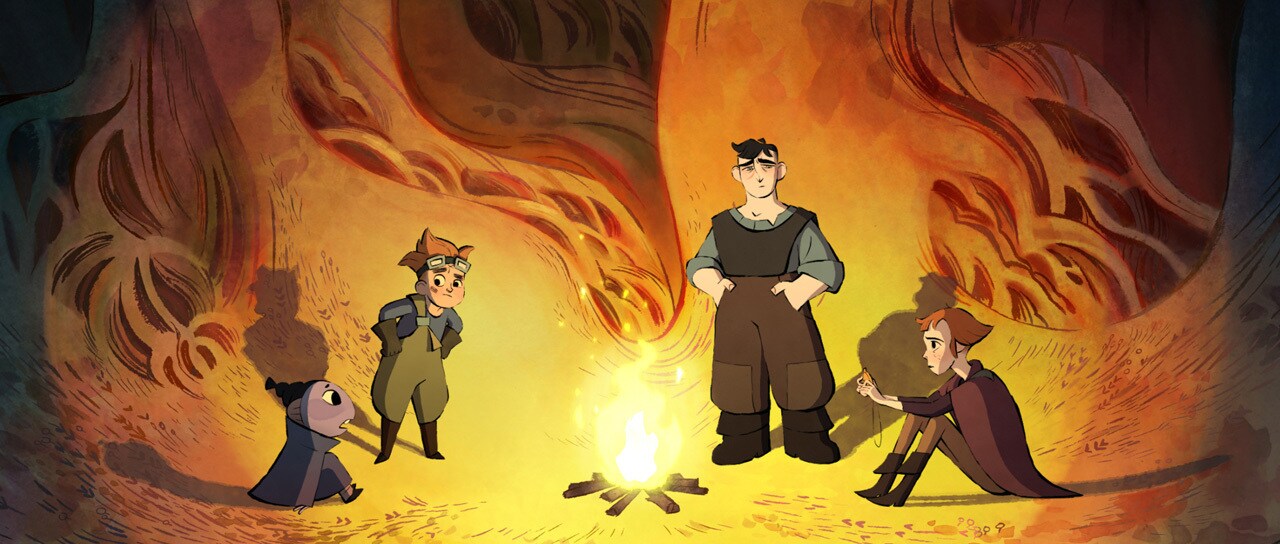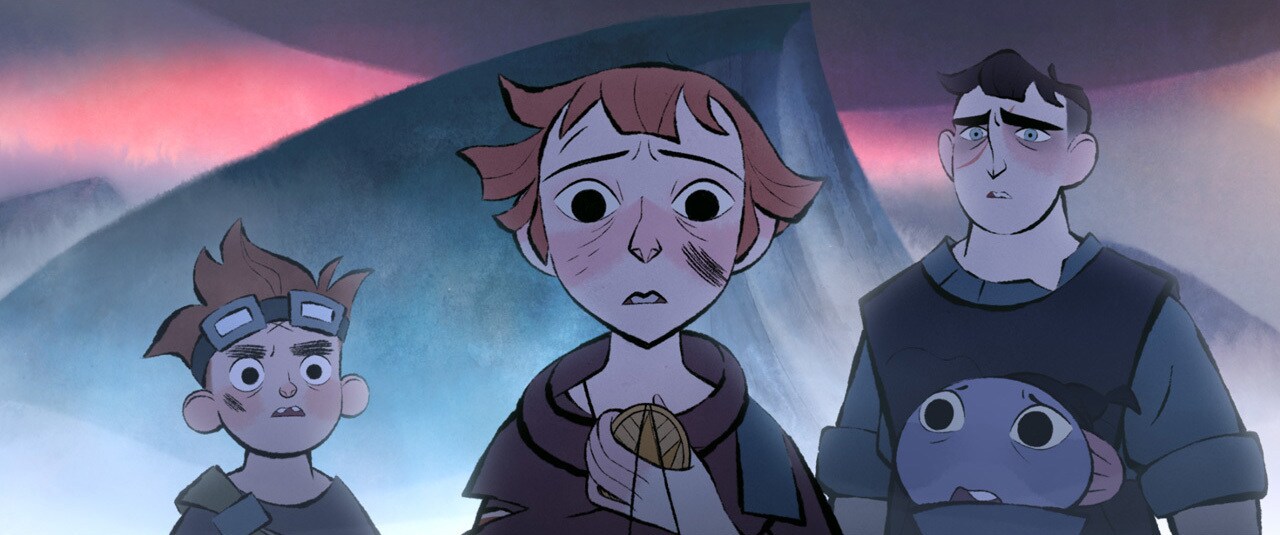 And while Daal and company start out on a rather lighthearted trip into the countryside, things quickly take a more terrifying turn — just as most ghost stories do. For Young, that blending of humor and scares was the fun part. "I do love the balance between light and dark, pushing the contrast to subvert the audience's expectations. With animation, you can really play with the visual language in your story to unsettle people pushing marks and ink and color to extremes," Young says. "Great music and good timing in the animation and editing is what you play with. I had such a great team of artists to help us get there."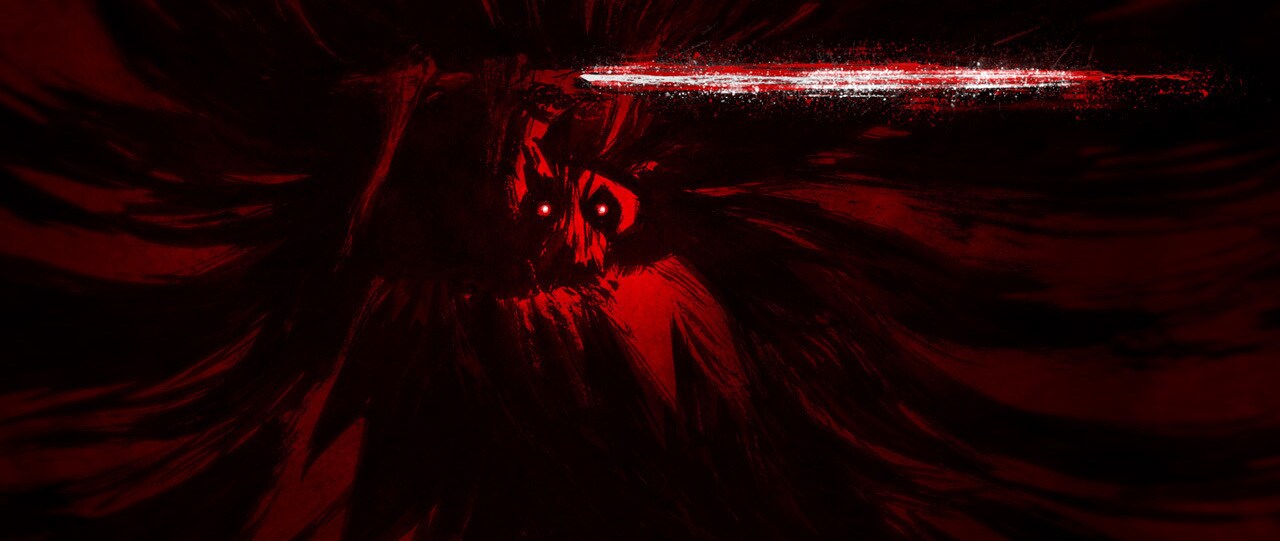 And on the note of ghost stories, anyone familiar with Irish folklore might know the inspiration behind Screecher Reach's resident ghost — the Banshee. "Yes, for sure the Banshee, or Bean Sídh, in its original Gaelic, is an influence on our 'ghost' in the cave. Bean Sídh means 'woman of the fairies.' They were portents of death and would scream at night if a family member was going to die. Interestingly, for Star Wars fans, the Scots Gaelic version is 'Bean Sith,'" Young says. "How about that, now!"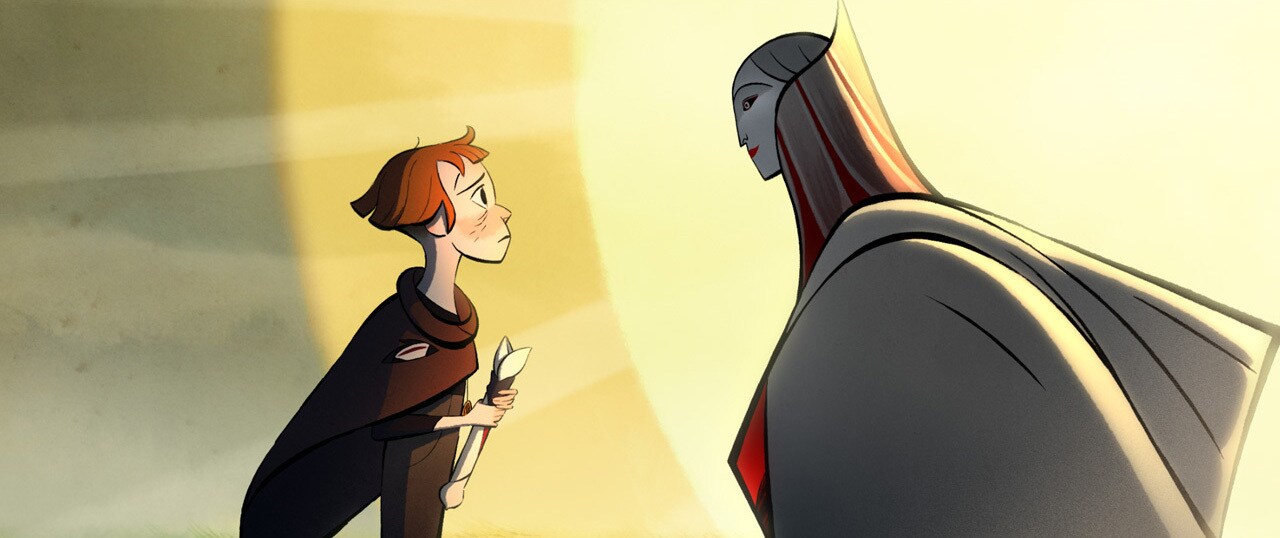 The twist in the tale is cemented by the end, when it's revealed that Daal has actually been communicating with the Sith Mother the entire time. In addition, "Screecher's Reach" looks at Daal's ambition to move on from her current lot in life, which she keeps from her friends. It's another element that comes from the filmmaker's own life. "The idea that she was keeping a secret from her friends all along and may have been in communication with this 'Mother' figure was there as an idea right from the start and evolved," says Young. "What became interesting to me to get into Daal as a character was my own experience when I was 16, having been accepted to university when some of my friends were staying home to repeat school. I did not want to gloat about it, or feel I needed to keep it a secret.

"It's these little things that help you identify with a character," Young continues, "so you can make them as authentic for you as possible in how they act."