The Star Wars: Visions Volume 2 director discusses his ambitious short about a former dark-side devotee who must confront her past.
"Meet the Visionaries" is a StarWars.com series of interviews with the directors of Star Wars: Visions Volume 2, now streaming on Disney+.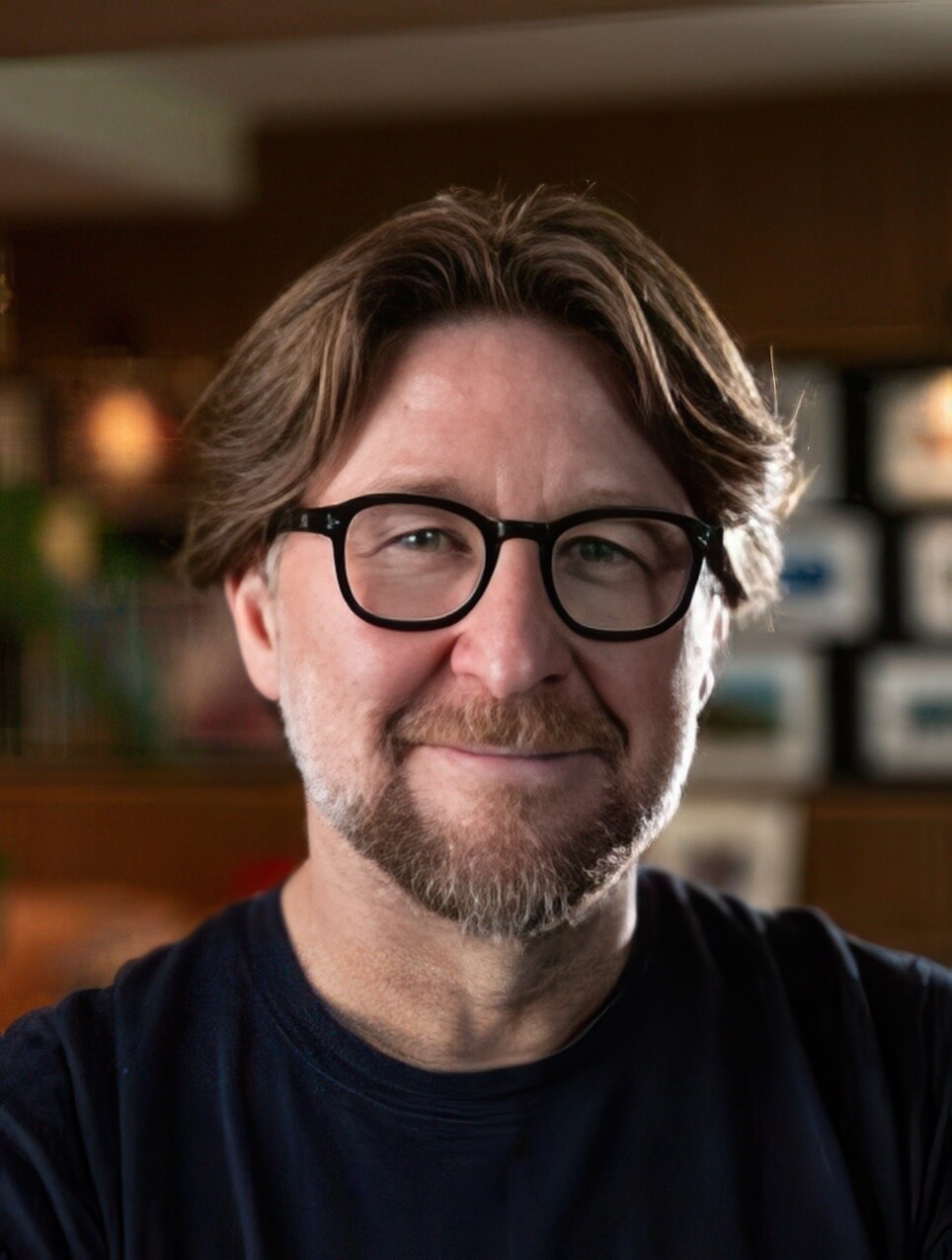 "Sith" is the first new short film that audiences will see when starting their Star Wars: Visions Volume 2 journey. Written and directed by animation veteran Rodrigo Blaas, with incredible work from his Spain-based El Guiri Studios, "Sith" follows the Force-sensitive (and former Sith) Lola and her trusty droid E2, who both live on an isolated world and are searching for artistic inspiration. But this peaceful life does not last; Lola's old master tracks her down, leading to an ultimate duel between them. Through it all, "Sith" provides an incredible experience that is visually unlike anything seen in Star Wars.
Before work on this project began, Blaas' career was filled with numerous highlights, with work on movies at Pixar, including WALL-E, Up, and Brave, as well as creating Trollhunters: Tales of Arcadia with Guillermo del Toro. The path to a galaxy far, far away, however, began with a simple phone call. 
"Jacqui Lopez [vice president of production at Lucasfilm and executive producer of Visions] gave me a call and let me know about this second volume of Visions," recounts Blaas to StarWars.com. While Volume 1 of Visions had been comprised of the work of nine different Japanese animation studios, this new season would open the anthology up to the entire world. Nine new global studios would be part of Volume 2, with Spain's El Guiri Studios among them.
A Star Wars fan from a young age, Blaas had been waiting for a call like this for nearly his entire life. "That phone call was a true time travel moment for me, transporting me all the way back to when I first saw the original trilogy. I was able to watch those first Star Wars movies in the theaters, but it was really when I was re-watching them on my brother's VHS tapes that they really transformed me."
It was important to Blaas and his team to create a new chapter in the Star Wars mythos that was wholly unique, and truly spoke to their own storytelling tendencies. "I had a serious conversation with myself: could I pay respect to the mythology that I loved, but also be bold?" says Blaas. "Could I explore different things visually that I've always wanted to explore in animation?"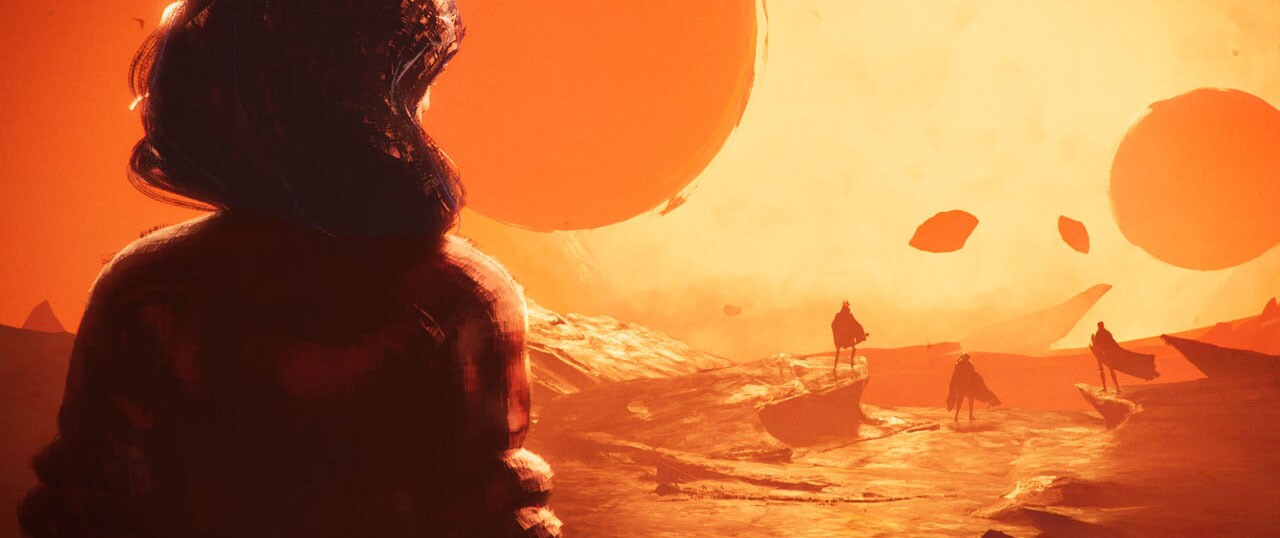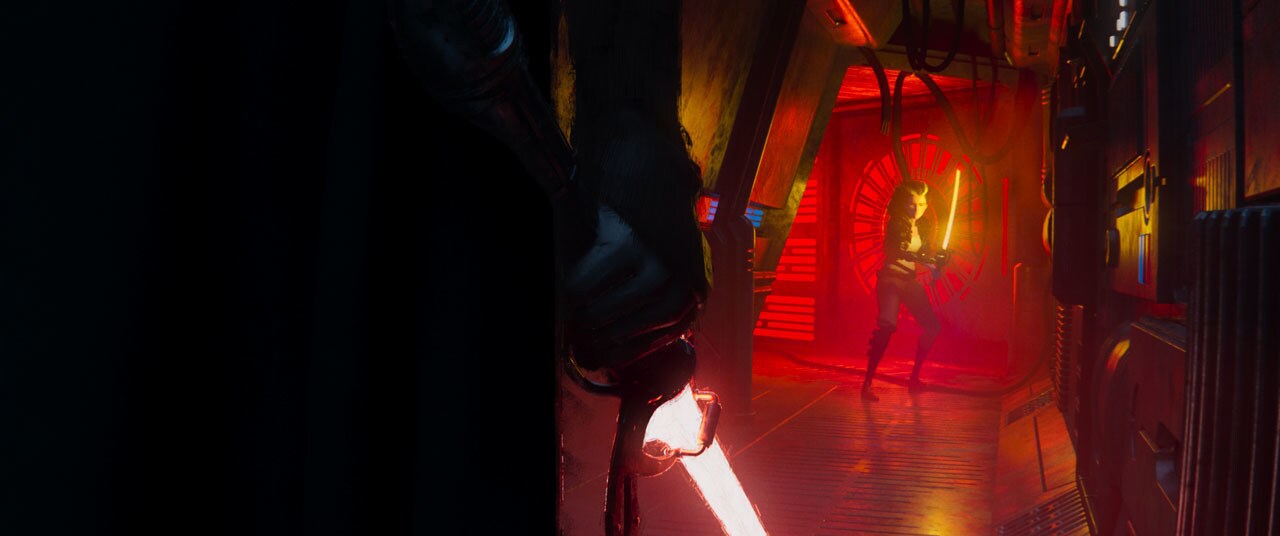 The visual style of the short is, indeed, incredibly distinctive within the galaxy at large, utilizing a coarse, painterly approach to its worldbuilding. Both Lola's and the Sith Master's lightsabers are sputtering and dripping with paint, and the world that surrounds their duel is constantly shifting, like an artist's canvas. On creating this style for his story, Blaas' goal was to have Lola's world be completely linked to the story's rich visuals. Blaas says, "We wanted to have a character that was so connected to her art and to painting that we could physically show her process: how she wakes up and gets inspiration. She uses the Force and other elements of the Star Wars mythology to form her own world, her own safe bubble."

The freedom of a project like Visions allows its creators to really use the world around them as inspiration, and Blaas and his native country of Spain was no exception. "Here in Madrid, there is a very inspiring trip you can take, an art walk between museums that are very close to each other, from the Museo Nacional del Prado to the Museo Reina Sofía," he remembers. "These are two museums where you can see a history of painting, from Velásquez and Goya to Picasso and Dalí, and many more. You really get to see the journey of figurative painting to the birth of abstract art.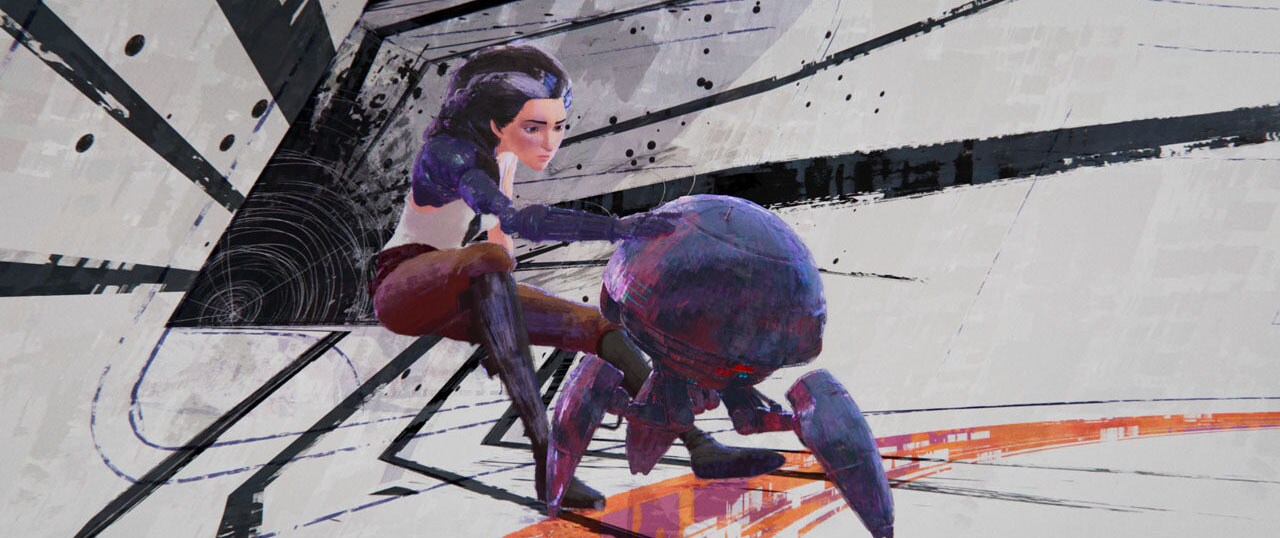 "We were very inspired by that, and wanted to discover if we could use the medium of CG to make it an integral part of the story. By trying to imbue our visuals with beauty and expressiveness, you end up with a great and enjoyable journey for the audience."

Of course, beyond lightsabers, there were other elements of the Star Wars galaxy that Blaas and the El Guiri Studios team wanted to include to make the story more authentic. "I really wanted to dig in and make something that felt real, like you were inhabiting that space, especially through how we showcased technology," Blaas says. "One of the things that I love in Star Wars is that certain props or sets don't work quite right, requiring someone to hit it, like the Millennium Falcon's engine. These are the small things that make those characters human and relatable."
One specific example happens near the very beginning of the film. "For instance, when the tea is not falling, the droid must touch it again, for it to finish brewing. It makes it all tangible and palpable," Blaas says.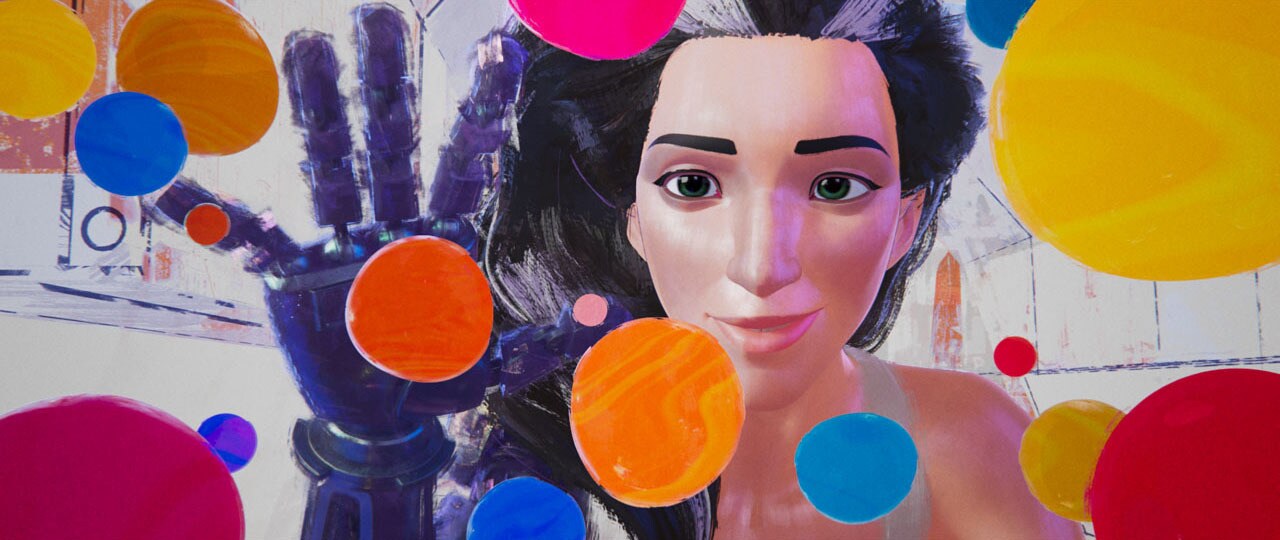 After working on the project for so long, Blaas is eager about the response from fans. "Mostly, I just wanted to create something that inspires and connects with the audience. I am very curious, almost like an observer, about the reaction."

The hard work from Blaas and El Guiri Studios has paid off. As the first short in this new season of Visions, "Sith" sets the tone for the imaginative leaps to come with the rest of the volume, as a beautiful and a wonderful ride for Star Wars fans.