The Triggerfish directors talk through the process of creating Aau's patchwork world, and what inspired it.
Meet the Visionaries is a StarWars.com series of interviews with the directors of Star Wars: Visions Volume 2, now streaming on Disney+.

Co-directors Nadia Darries and Daniel Clarke had never even talked to each other before, but now they were making a Star Wars film together.
"The first time we actually met, we decided to go to this dark hidden café," Darries remembers. "We nervously both sat in the corner, and just started talking. We spoke about what we individually liked about animation and what we thought was important in the original, open-ended pitch for the film." From this first meeting came "Aau's Song," the beautiful final installment of Star Wars: Visions Volume 2.
"It just clicked," continues Darries. "We had similar influences and liked similar things." Clarke agrees, and the two made a lasting connection.
"I now consider Nadia to be one of my best friends," he says. "I love the way she thinks, and I don't think I've ever worked with anybody where it's been this easy to share a vision."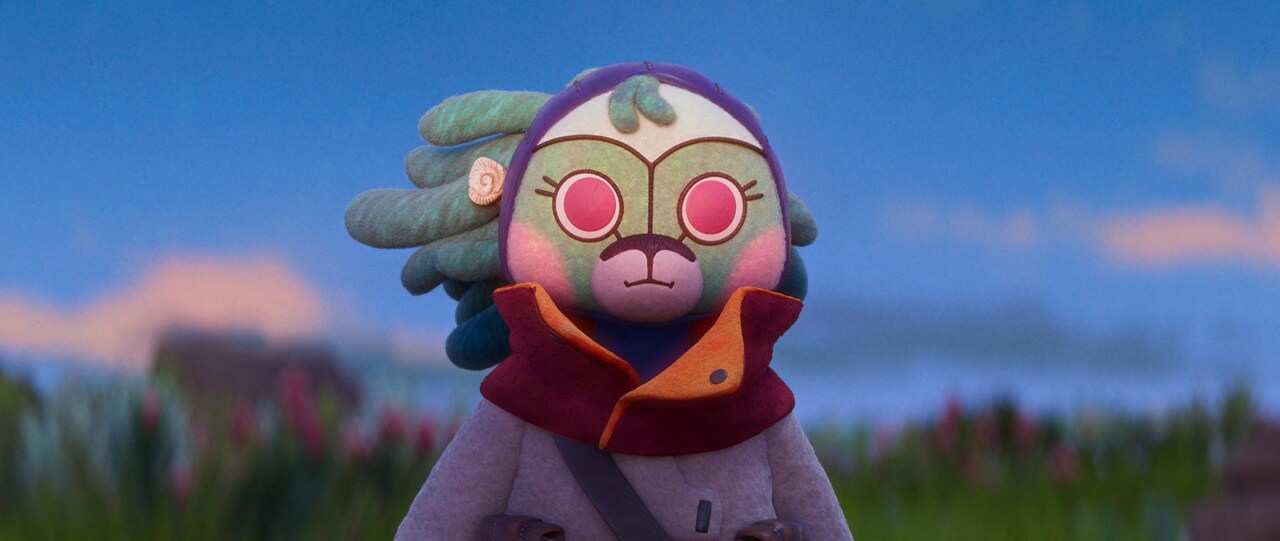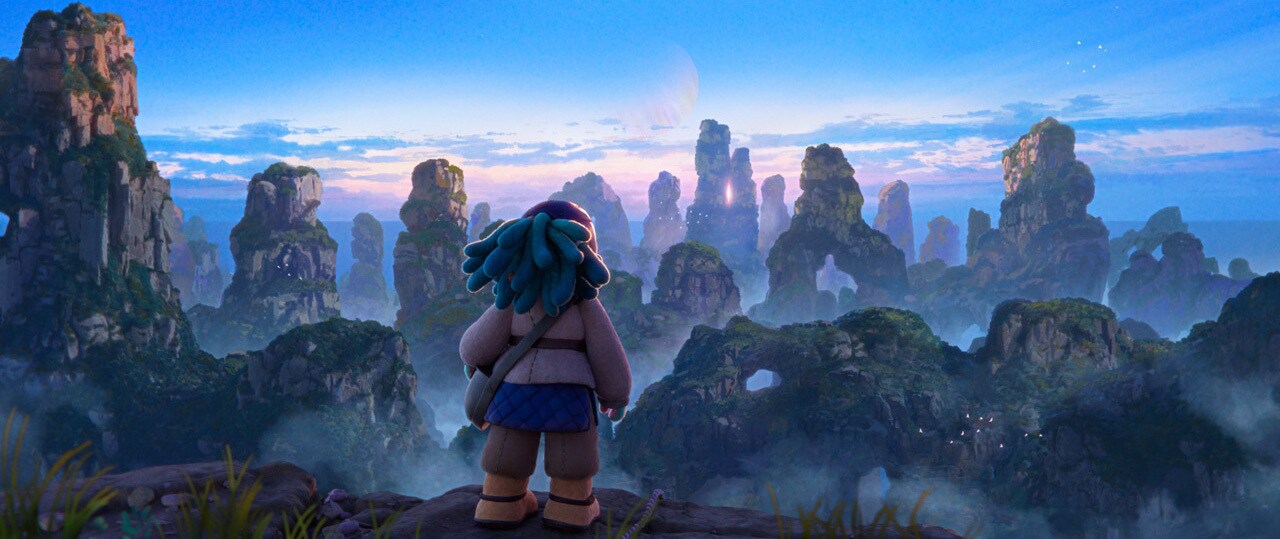 In their short, Aau is a young girl who lives on the world of Korba, a planet rich with Force-attuned kyber crystals, which have been corrupted by the dark side. Together with her father, who dutifully mines the planet for these corrupted crystals, she explores the world around her and yearns to discover what her true purpose can be.

Triggerfish Animation Studios, based in South Africa, is responsible for "Aau's Song," written and helmed by Darries and Clarke in their directorial debut. "I had directed my student film in college but had no other narrative experience," Darries says. "I specialized in character animation, character performance." It was also a trial-by-fire experience for Clarke.
"I started in the industry as a designer, and most of my jobs had been as art director or production designer," he says. "But, early in my career, I knew I wanted to direct because I have always just been very opinionated."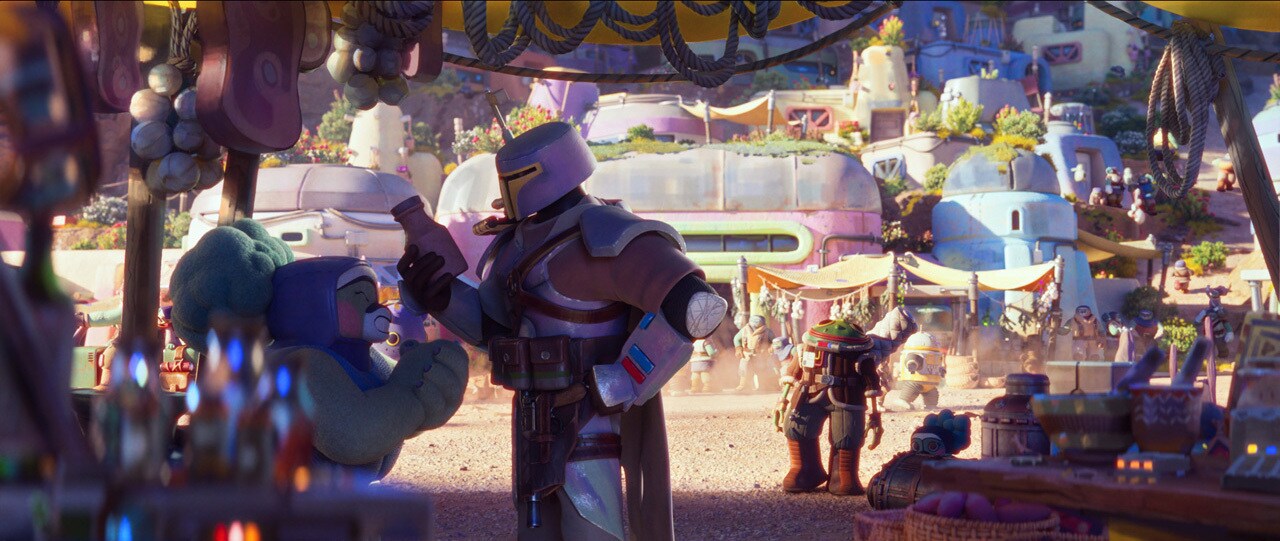 Their assembled Triggerfish team was tasked with helping to populate Korba, providing a whimsical and specific take on the Star Wars galaxy. "It's really different, getting to a project like this, where you're not only leading a team of 70 artists, but you're also telling the story, coming up with the plot, and finding the characters. It's all you," says Darries.

The pair's aforementioned experience as designers came into play early in the production process of "Aau's Song," leading to the creation of this fantastical world and creatures. "I did a lot of the early design on the film, just for the sake of expedience," says Clarke. "For instance, the Jedi's design was done in just one drawing. The things that influenced the original Star Wars were some of the things that I love, like the art of Moebius, WWII vehicles, and John Ford westerns. I felt like I had been preparing to design these characters for my whole life."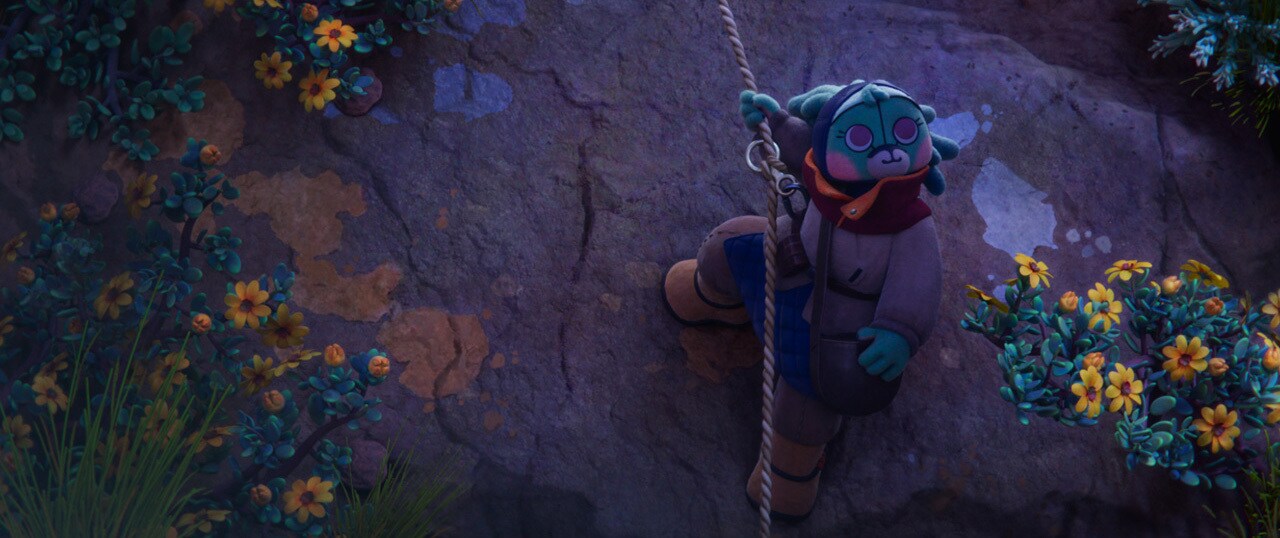 This created world of Korba was unique, both visually and sonically, with the soundscape providing an interesting way for the filmmakers to express themselves and their characters. With sound and song being such an important part of the story, the attentive audience will notice that even the passing ships use the hum of the human mouth to motor across the planet. "What's more relatable than the human voice? When you were a kid playing with your toys, you would make sound effects with your mouth," Darries says. "There's just like, a wholesome feeling to that whole experience, and we wanted to honor that magic of that experience as a kid."

The collaborative creative process between Darries and Clarke allowed the filmmakers to take further inspirations from a variety of sources, especially the beauty and culture of their home country. As such, South African elements shine through the film in various capacities, from the design of the characters (inspired by the country's traditional dolls) to the familial bonds between the protagonists. "The relationship between Aau and her father was innately South African," says Darries. "When you watch the film, she never loses her respect for him."
Even the importance of voice and song comes from this cultural appreciation. "The way I'm speaking to you now is not the way I would speak at home to my mother or to my siblings," Darries says. "We speak with a lot of melody and make up words because, as long as you have the right tone in your voice, everybody understands. It's intrinsically South African."
"South Africa has 11 official languages, and there is a lot of musicality to all of them," Clarke adds. "Whether it's a wedding or a funeral or a protest, there is always singing and dancing. It's just part of South Africa's DNA."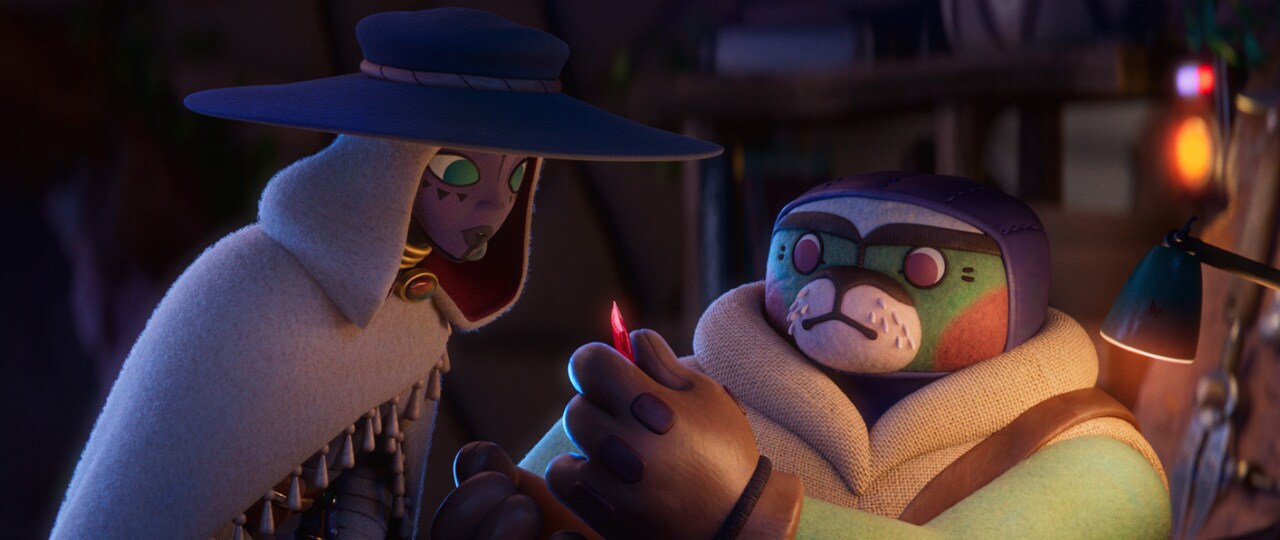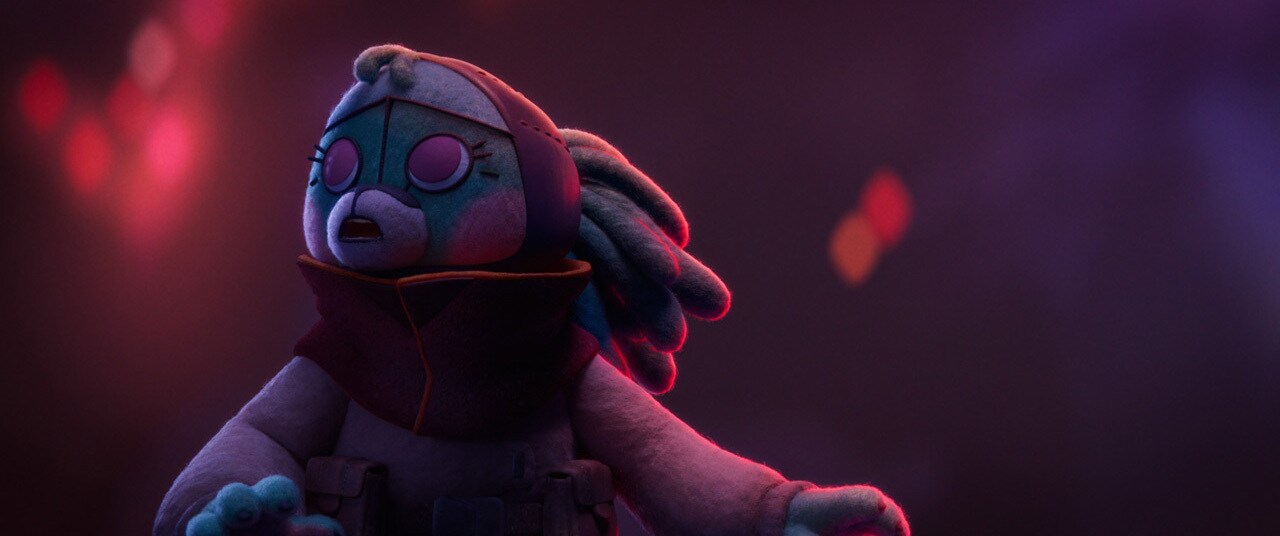 With how important the kyber crystals were to the plot, the land around them also lent inspiration. "We have a relationship with the beautiful gems and precious stones of South Africa," says Darries. "Even though even though we have a lot of issues, stemming from our recent history, we all still share the love for our land."

"It's the one thing we all share, because South Africans are from so many different places and backgrounds," Clarke says. "We are not speaking for all South Africans — we're speaking for us and we just trust that, what's important to us will come through somehow."
As Aau's father, Abat, relates at the end of the short, she is "the first of our kind to step into the stars." That sentiment is the driving force for the short, and what the filmmakers hope that the audience takes away as the credits roll. "It was so important to us to relate this idea of young people connecting to the world with their voice, with a sense of adventure and hope, and just going out there," says Clarke. "Especially now, when so many children don't really have a relationship with the land.
"We hope it will inspire something in them and encourage them to go out into the real world and connect with it."