The director of Studio Mir's Star Wars: Visions Volume 2 short discusses the themes and lessons learned by the story's starring odd couple.
"Meet the Visionaries" is a StarWars.com series of interviews with the directors of Star Wars: Visions Volume 2, now streaming on Disney+.
South Korea-based Studio Mir, well known for its work on projects like The Legend of Korra, The Boondocks, and Voltron: Legendary Defender, takes us on a new exploration of the dichotomy between light and dark in "Journey to the Dark Head." The story follows Ara and Toul: a pilot raised among a group who serve as record keepers for prophetic visions on Dolgarak, and a Jedi who's facing unresolved rage and grief connected to his past, respectively.
The two find themselves paired together when Ara approaches the Jedi Council to warn them about a vision about the Sith's growing power. Ara and Toul both face their own brand of disillusionment and individual fears as they set off together back to Ara's planet. Ultimately, their shared journey brings them both the chance to face those fears. And for episode director Hyeong Geun Park, that shared journey sprung from some very familiar stories within Star Wars.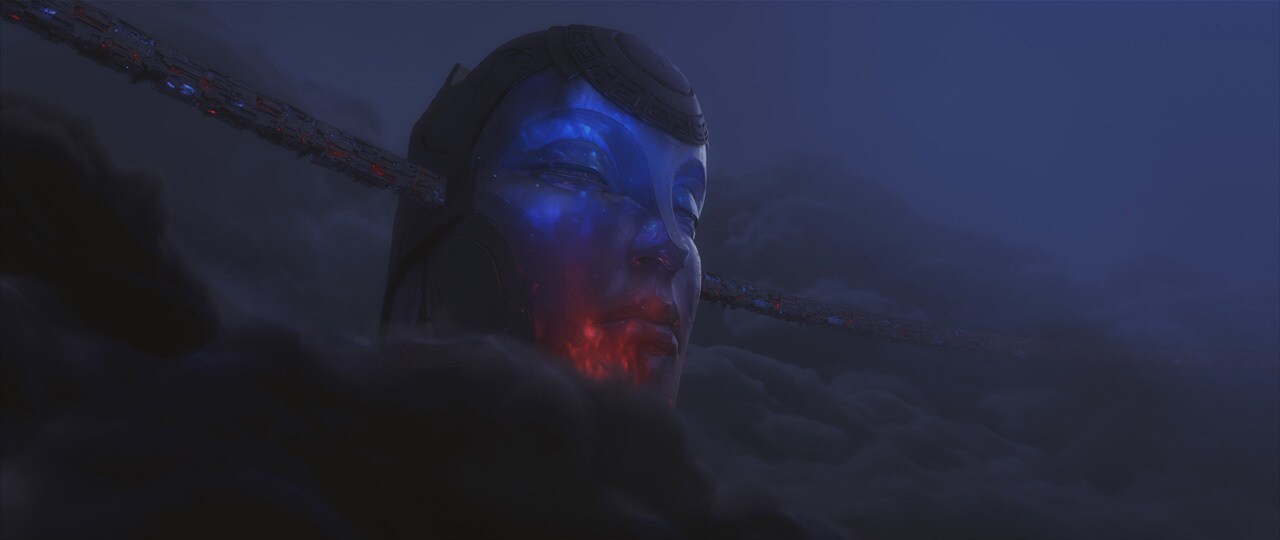 "One of the core themes in Star Wars is the constant conflict between good and evil, so we wanted to pose some questions as to what the Force means and how to find hope in the hopeless world of never-ending fights," Park tells StarWars.com. "Our screenwriter Serang Chung was inspired by X-wing fighters' resilience and I was inspired by Anakin and Luke Skywalker, who agonized over light and dark."

The chance to explore that core theme was welcomed by Lucasfilm immediately. "Lucasfilm assured us of creative license throughout the production. They guided us to stay free within the Star Wars DNA, providing all the information we needed," Park shares on the collaboration process that brought Studio Mir's episode to life. "It was such a joy to be given creative freedom to play and push the boundaries of the Star Wars world."
And while Park's team took major influence from Star Wars itself, they also found inspiration in Korean culture that they seamlessly sowed into Taul and Ara's journey. "Our first go-to references were definitely the Star Wars franchise. And then we took inspiration from Korean cultural assets and ancient artworks," Park says. "Our team visited the National Museum of Modern and Contemporary Art for the Korean art exhibition to do deeper research. Our focus was trying to find balance between Korean aesthetics and the Star Wars essence."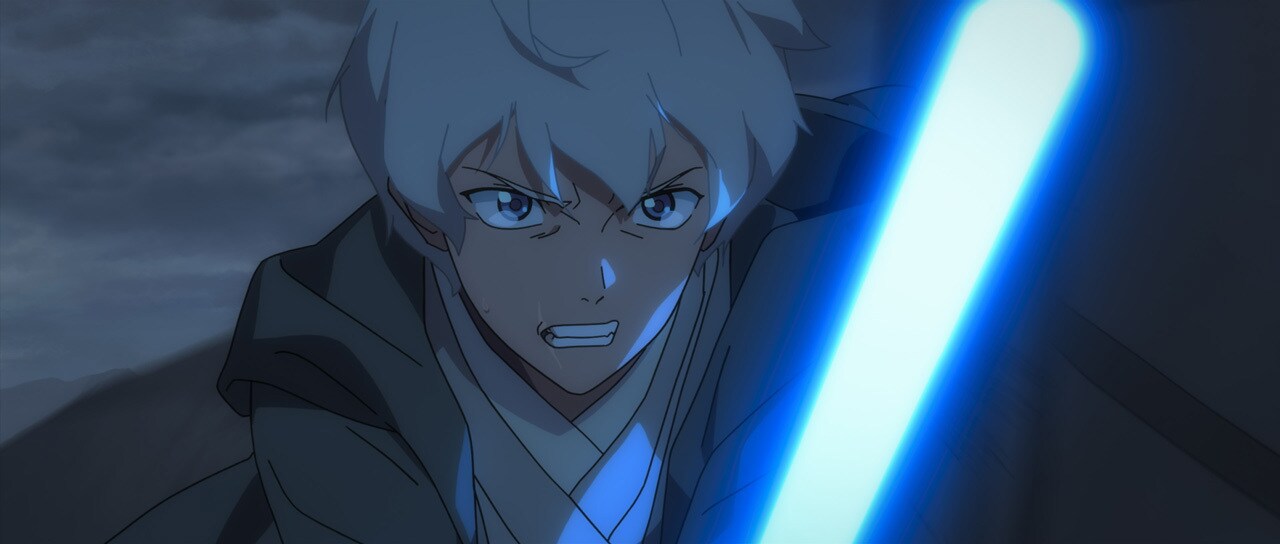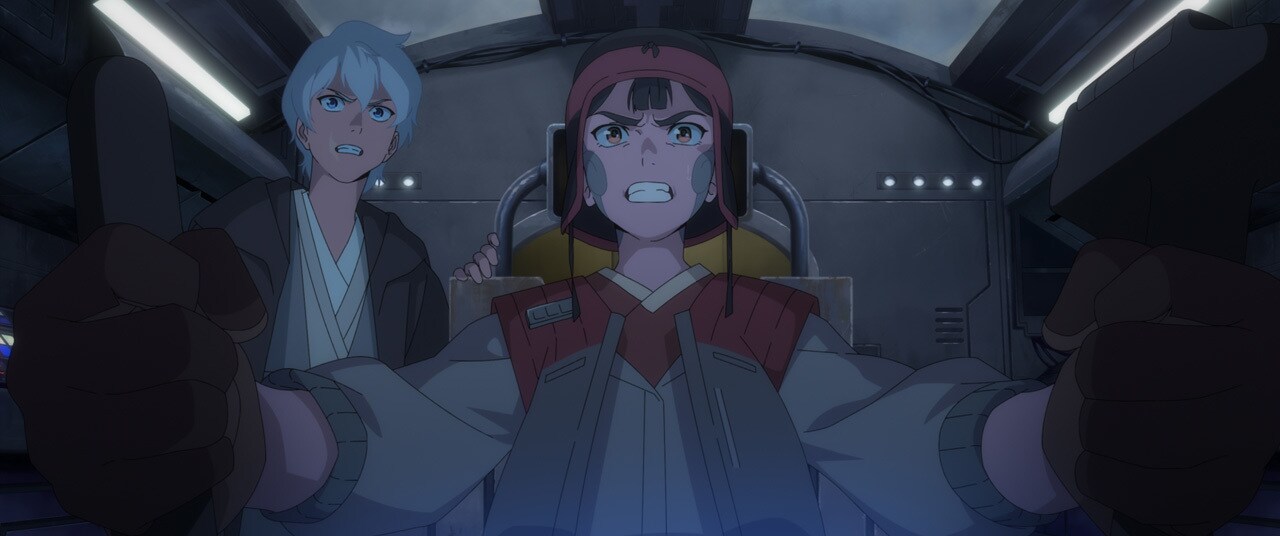 Finding that balance was key as Park and the team worked on fine-tuning Toul and Ara's duo dynamic and character designs. "Ara and Toul are very different characters who do share some in common, including their mutual disapproval of each other in the beginning. Their dynamic develops into a newfound team spirit as they complement each other and find renewed hope in each other," Park says. "We thought a Jedi and a mechanic would be a perfect combination for this dynamic — plus Korean aesthetics, including the traditional costumes mixed with signature Star Wars designs."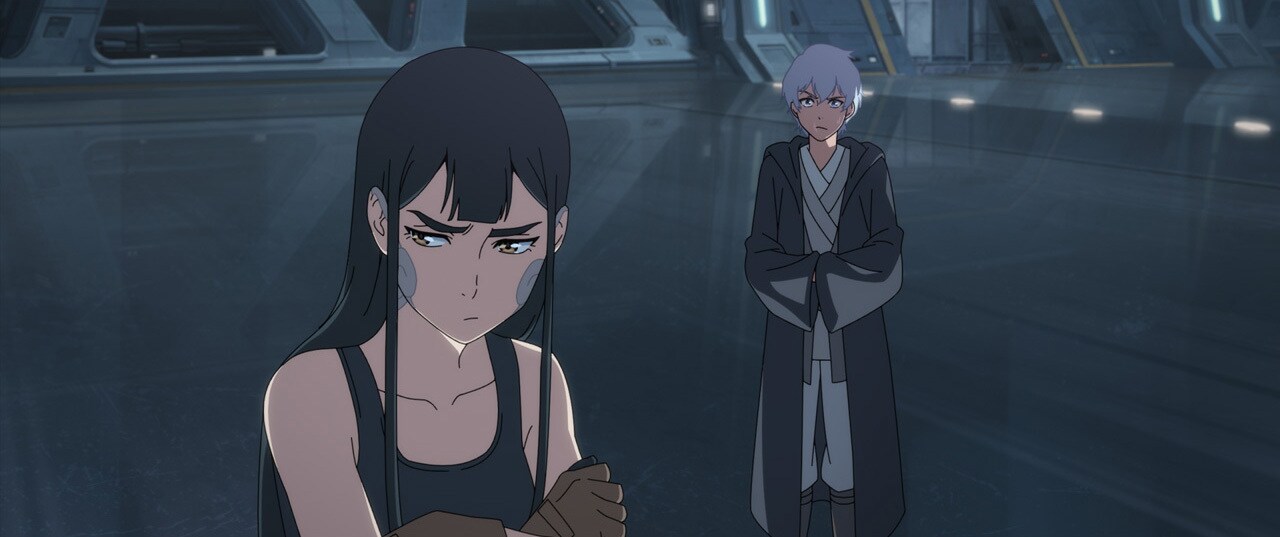 While Toul and Ara begrudgingly accept their pairing, over the course of "Journey to the Dark Head," they come to an understanding that they're meant to be on this shared journey, a sentiment that Park and their team can relate to. "Toul and Ara are very different characters who share the same problem of having lost their hope. We want their journey to the Dark Head to be a journey of growth where they finally find the answer for themselves amidst the darkness," Park shares.

"I can relate to that because I always confront my own weakness every time I work on a project, and my colleagues and crew members inspire and encourage me to get back up. We poured our hearts and soul to effectively convey the circulation of light and dark and the synergy between the characters," Park continues. "The episode ends with Toul and Ara acknowledging and relying on each other as partners. It resonates with me and my team as we work together through thick and thin."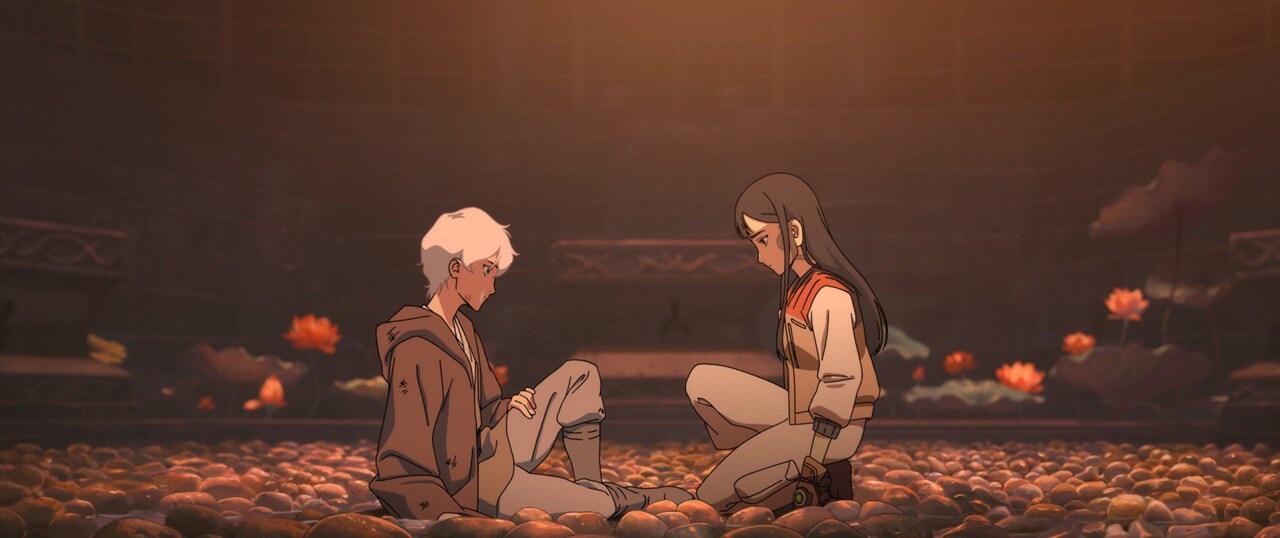 Disillusionment is at the center of "Journey to the Dark Head," though Park's team has infused a brilliant sense of hope within the episode, even when things aren't as clear-cut as we may like them to be. "We wanted to present a positive version of Anakin's story, with Toul overcoming the disillusionment," Park says. "The episode does not offer a perfect solution, but it's a coming-of-age story where Toul grows brave enough to confront the dark side alongside Ara, as many more battles are ahead of them."

By the end of their story, the unlikely team has come to a greater understanding of the darkness that exists within themselves and the world. "I wanted to reflect upon the darkness in us — either in trying to solve problems at hand on the surface level, or in avoiding them altogether," Park notes. "And throughout the journey, our two incomplete characters realize the beauty is not finding the solution itself because there is no one answer that solves it all. It is in the resilience and perseverance to get back up and fight back our battles."