In a tale from anime studio Trigger celebrating the importance of teaching, master and apprentice must face a new foe together.
Star Wars: Visions is here! The anthology series is now streaming on Disney+, featuring original shorts from some of the world's best anime studios. In Visions Revisited, StarWars.com picks the greatest moments from each short. Whether you love anime, Star Wars, or both, we'd be honored if you would join us.
Spoiler warning: This article discusses story details from the Star Wars: Visions episode "The Elder."

The dynamic between student and teacher is at the very heart of Star Wars. Anime studio Trigger explores this theme in the haunting short "The Elder," which finds a Padawan named Dan and his master, Tajin Crosser, investigating a mysterious threat. Dan is eager for action, while the more experienced Tajin urges caution, with both learning new lessons by story's end. Here are five highlights from "The Elder," a visually arresting work of animation that delivers both warmth and unpredictable action.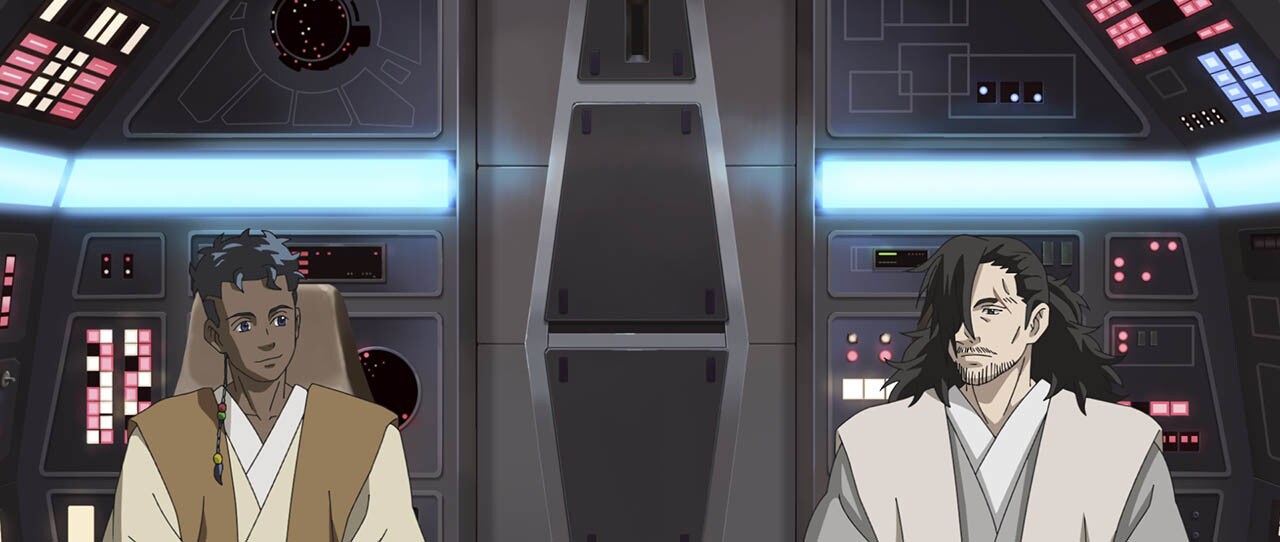 1. Master and apprentice.
The entire opening sequence is just Dan and Tajin talking, and it's great. With only a little bit of well-crafted dialogue, we get a sense of Dan's innocence and his master's world-wariness and wisdom, subtly underscored by a scarred face. It's clear that they're at different stages in life but have deep respect for each other, with conversation being key to their relationship -- as we'd see throughout the episode.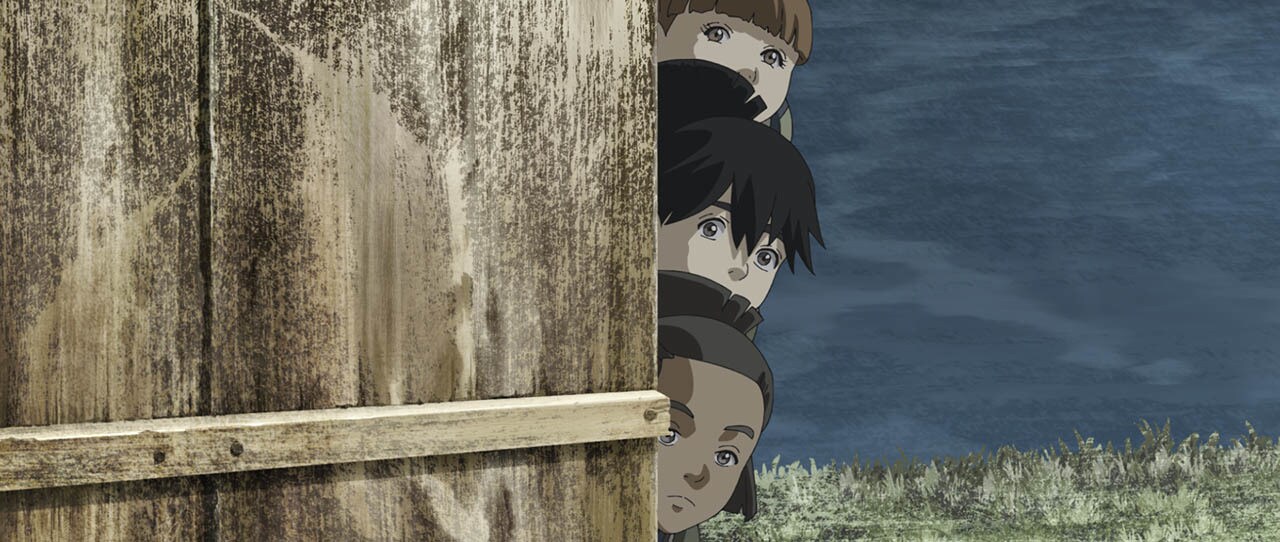 2. Dan's playfulness.
After arriving at a small village, Dan plays a game with the local children, exchanging winks. Though there's no dialogue, the scene illustrates much about the Padawan's sense of compassion and friendliness, bringing a lightness that balances his master's laser focus.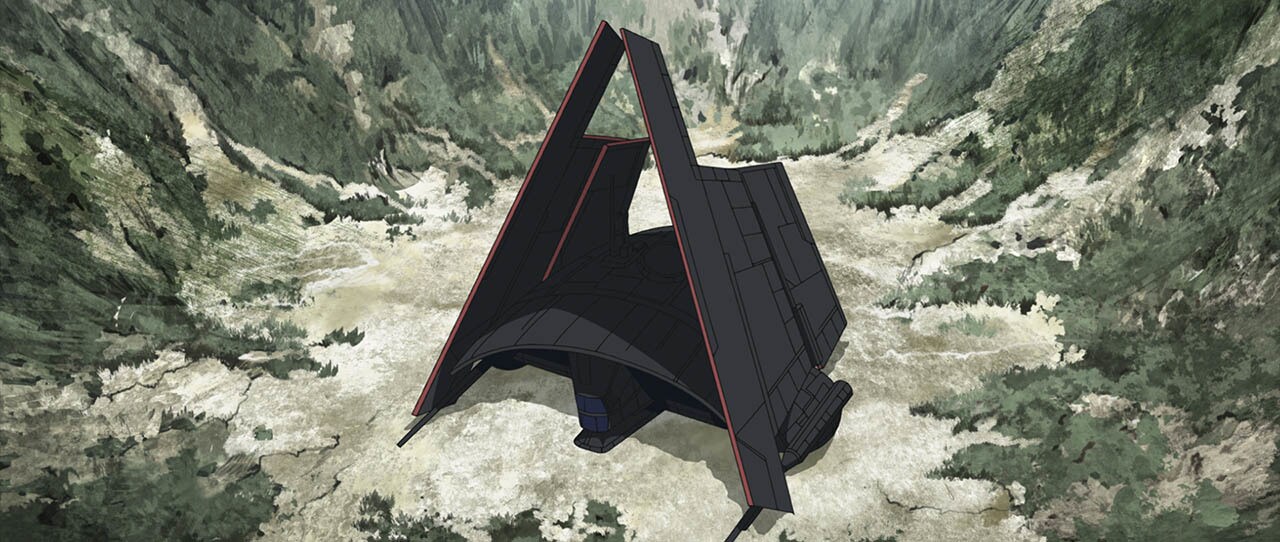 3. Starship discovered.
As Tajin says, "I've got a bad feeling about this." The experienced Jedi Master was maybe a little too dismissive of the idea that a Sith could be the one they seek -- and finds he has much to learn himself.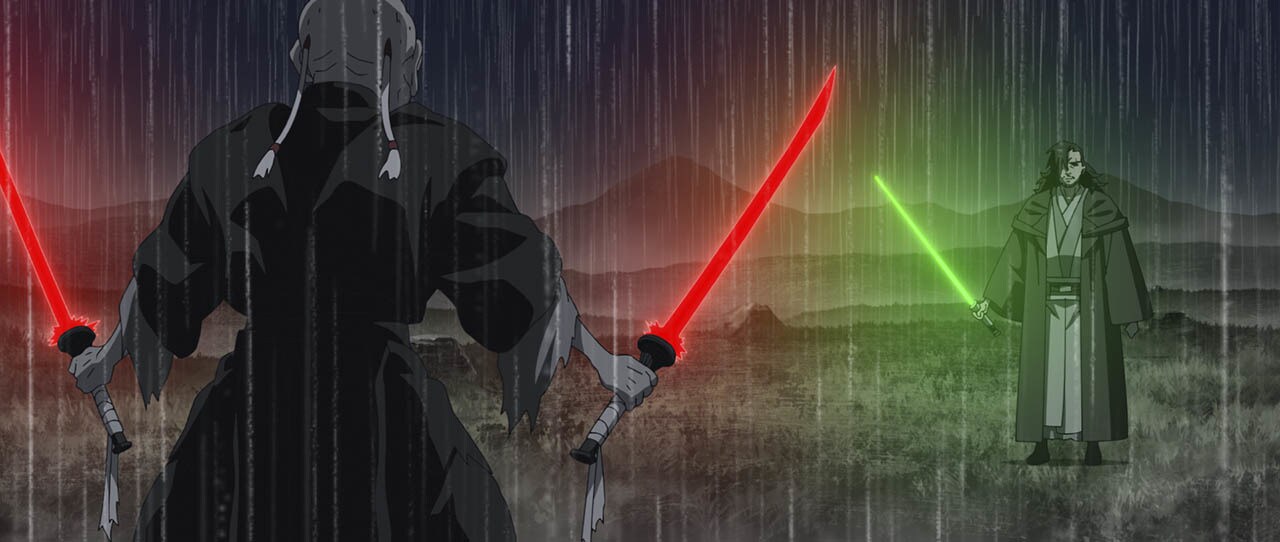 4. The Elder defeated.
Mostly devoid of color, the Elder makes for a frightening sight, completely juxtaposing the lush greens and gorgeous mountain ranges of the Outer Rim world he's soiled. It would take both Dan and Tajin, working together, to destroy the dark-side villain in a surprising end to two tense, memorable battles.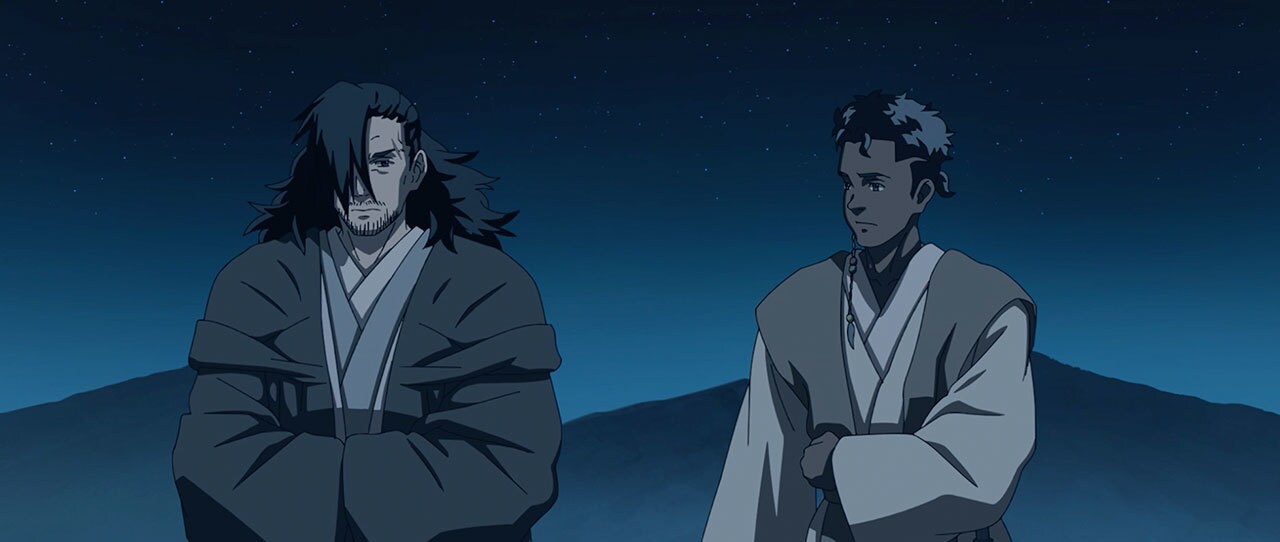 5. "Do not forget your training or your kindness."
Following the duel, Tajin and Dan discuss the day's events. It's a beautiful bookend to the opening scene, saying much about the cyclical nature of time and reinforcing one of Star Wars' greatest tenets: to pass on what you have learned.