Geno Studio tackles the theme of found family in a short steeped in nature, nurture, and tradition.
Star Wars: Visions is here! The anthology series is now streaming on Disney+, featuring original shorts from some of the world's best anime studios. In Visions Revisited, StarWars.com picks the greatest moments from each short. Whether you love anime, Star Wars, or both, we'd be honored if you would join us.
Spoiler warning: This article discusses story details from the Star Wars: Visions episode "Lop & Ochō."
The world of Tao has welcomed the Empire, and the oppressors spell the end of clan Yasaburo, pitting father against daughter, sister against adopted sister. In "Lop & Ochō" the classic theme of found family finds new meaning in a kinship divided by the Empire's promises. Nature and nurture collide as the next generation takes control, and a father's insistence on holding fast to his ideals and his planet's independence mark him as a terrorist against the Imperial regime. Here are five highlights from "Lop & Ochō," now streaming on Disney+.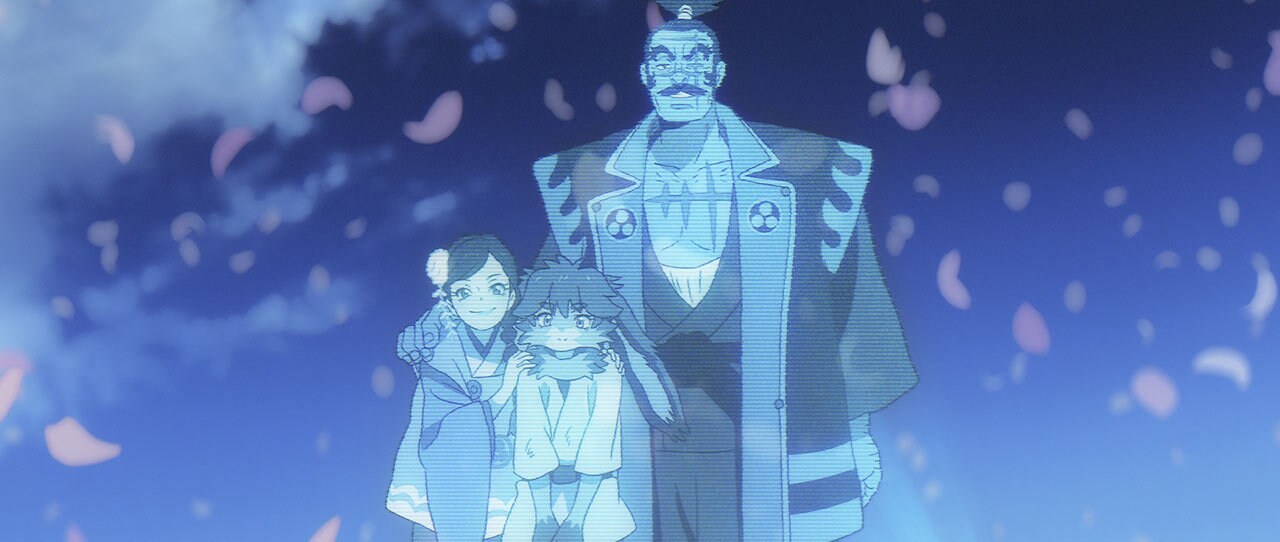 1. A family portrait.
Lop's change of fortunes is jarringly abrupt for the orphaned alien and former slave of the Empire. The family portrait captured by her droid TD-4 captures what should be a happy moment in time, then transports us 7 years later to find Lop's world under siege. But things aren't always as they appear.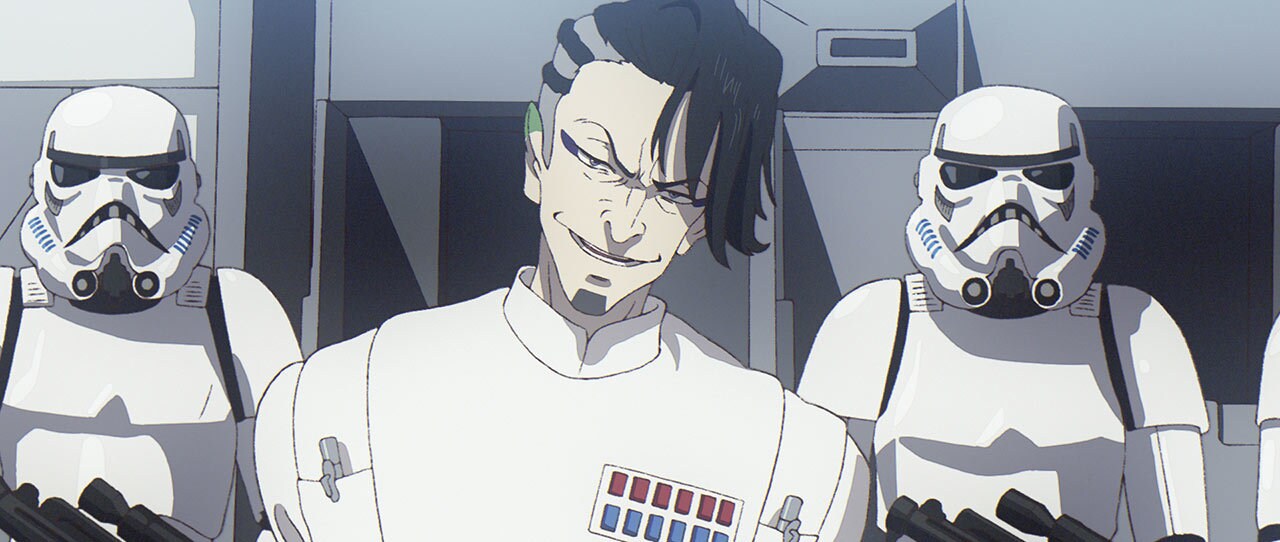 2. Age of the Empire.
Another family torn apart by the Empire. With her own blood as war paint,  Ochō slices through her long braid and joins her new allies, the Imperials.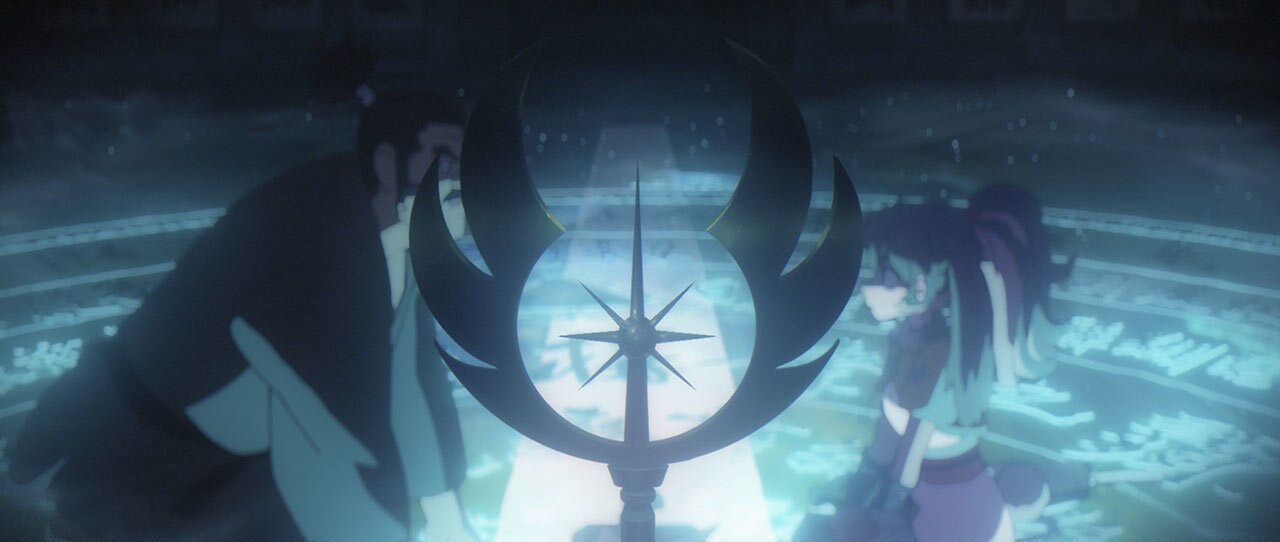 3. Tale of the Jedi.
The magic of an ancient legend unfolds in a mystical shrine as Lop is gifted a treasured family heirloom. As their father says later, "Inheritance has nothing to do with blood."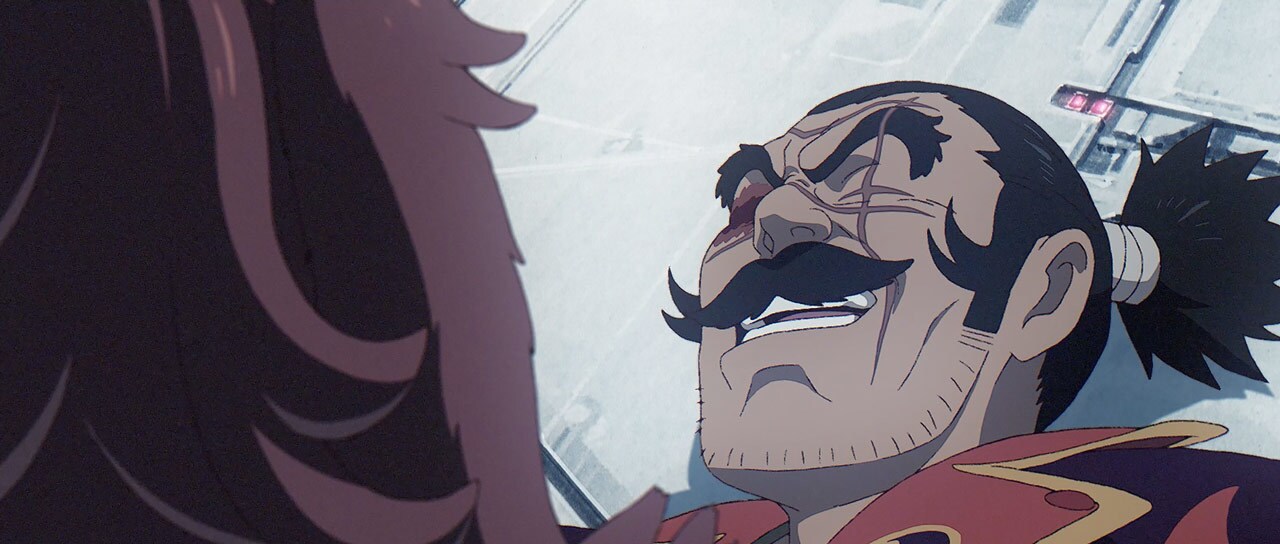 4. I am your father!
In a moment that flips the script on Luke's duel with Darth Vader in the bowels of Cloud City, Ochō dons the crisp white uniform of the Empire and clashes weapons with her own dad, Yasaburo. Tradition fights oppression, and Yasaburo loses the fight and his eye.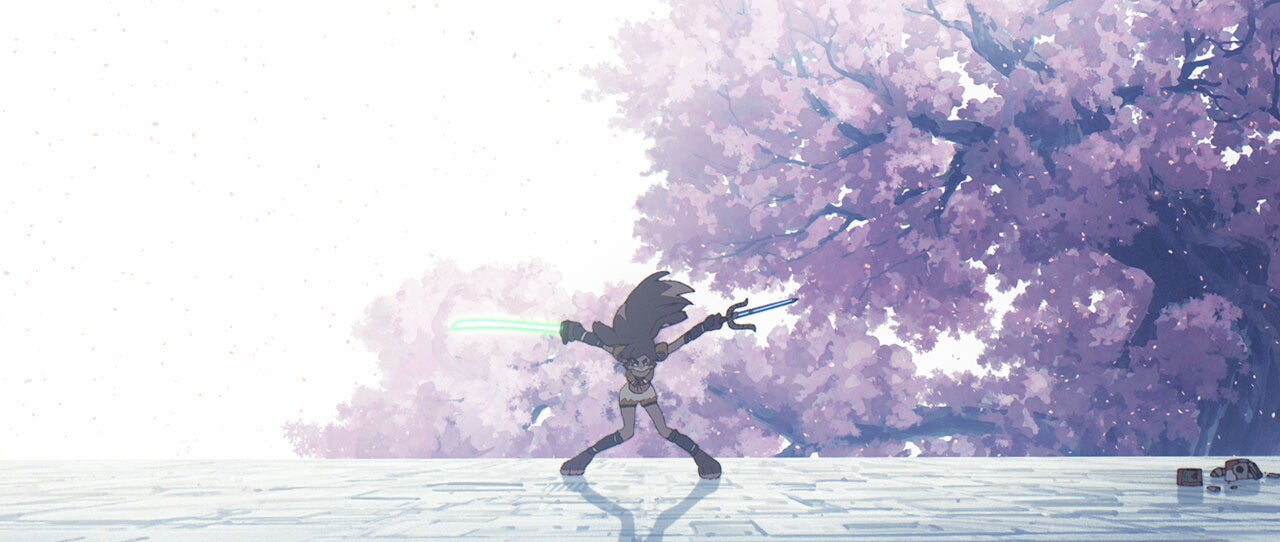 5. Lop to the rescue.
Ochō's eyes burn red and her voice becomes a pained shriek as the sisters lock blades, with a duel that ends in a bittersweet victory.