The visually rich image offers new glimpses of Rey, Kylo Ren, and more.
Kylo Ren looms, fiery reds emanating from the cracks in his repaired helmet. The Millennium Falcon soars upward. A fleet of Star Destroyers waits menacingly.
And at the heart of it all is Rey, with a look of steely determination in her eyes and her lightsaber in hand, ready to handle the burden and stakes of what lies ahead.
This is the imagery atop the new Star Wars: The Rise of Skywalker theatrical poster, a lush and emotional image befitting the final film of the Skywalker saga. Check it out below: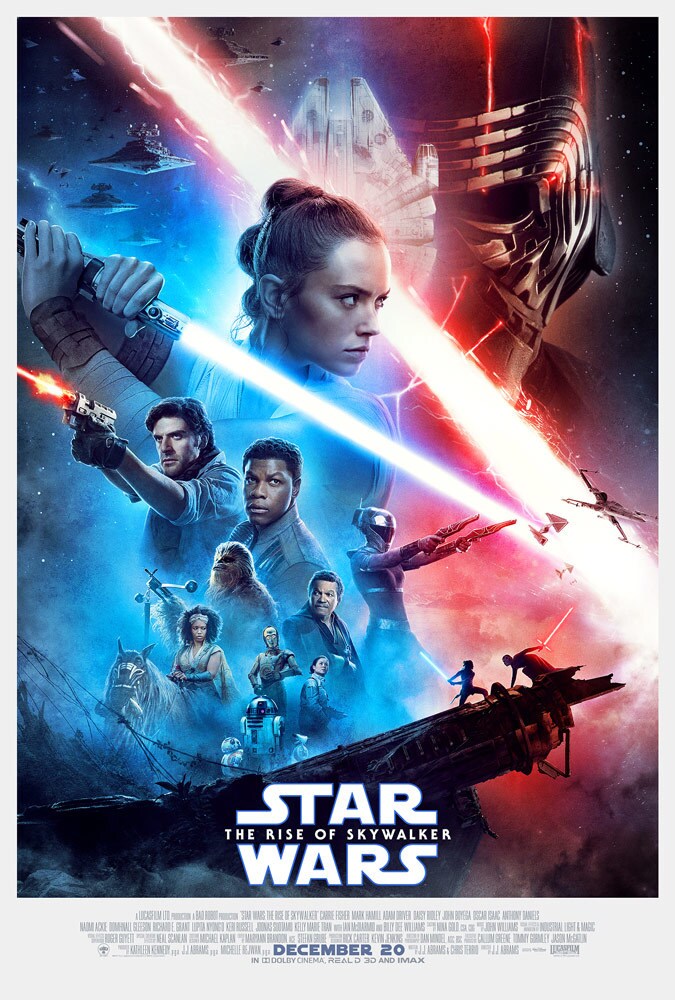 The poster also features other striking elements: returning favorites Poe Dameron, Finn, Chewbacca, Lando Calrissian, Rose Tico, and some legendary droids; newcomers including the mysterious, masked Zorii Bliss, Jannah atop a creature, and BB-8's new pal, D-O; X-wings and Sith TIE fighters engaged in battle; and Rey and Kylo Ren in a deadly duel.
The image was revealed simultaneously with the final, heart-stopping trailer for Star Wars: The Rise of Skywalker -- which you can watch now and discover our favorite moments.
Long have we waited for Star Wars: The Rise of Skywalker. And the wait is almost over.
Star Wars: The Rise of Skywalker arrives December 20 and tickets are available now.
StarWars.com. All Star Wars, all the time.
Site tags: #StarWarsBlog