The first novel in the final phase of the multimedia initiative arrives today!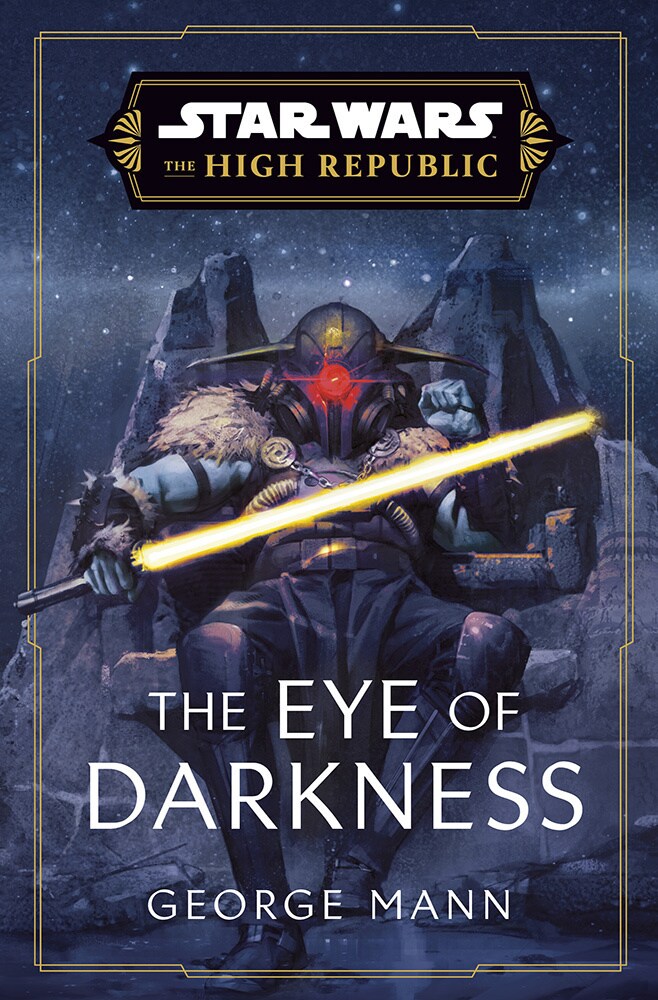 When Star Wars: The High Republic launched with Light of the Jedi, we were introduced to the Jedi Order in its prime. Now those same Jedi are grappling with a galaxy that's changing as the terroristic Nihil, led by Marchion Ro, stakes its claim.
It's always a good time to step into the larger galaxy of Star Wars books and comics. Today, the story begins with The Eye of Darkness, the first adult novel among stories set in-universe one year after the fall of Starlight Beacon, the storied Republic space station run by the marshal and Jedi Master Avar Kriss.
Last week Marvel's Star Wars: The High Republic relaunched with writer Cavan Scott and artist Ario Anindito, starring the Jedi Master Keeve Trennis.
And earlier this year, Tales of Light and Life collected short stories from each of the High Republic authors in one anthology spanning the storytelling so far.
We are all the Republic!
Visit Lucasfilm's official hub for all things Star Wars: The High Republic at StarWars.com/TheHighRepublic.
Read an exclusive interview George Mann and Cavan Scott in the StarWars.com series Star Wars: The High Republic Authors on Authors.

Step Inside Star Wars: The High Republic with first looks at concept art featuring fan-favorite characters like Bell Zettifar and Ember, Burryaga, Avar Kriss, Marchion Ro, and more!

Plus, stay up to date on every Star Wars: The High Republic book and comic with the official chronological reading list.