This new book encourages kids to think outside the box -- and then turn it into a mouse droid.
You won't be hearing any complaints from bored kids this summer if you pick up the new Star Wars Maker Lab book from DK Publishing, available now. This colorful, crafty book is jam-packed with art projects, STEAM-themed activities, and trivia about the galaxy far, far away that you don't even know. (Before you scoff, do you know the name of Jabba's favorite snack?)
STEAM stands for science, technology, engineering, art, and math. While encouraging STEAM education is incredibly valuable, many parents and educators feel that incorporating art in those activities can make for more well-rounded, engaging experiences. Add Star Wars, and you've got the perfect project for a summer afternoon.
Projects in Star Wars Maker Lab, written by Liz Heinecke and Cole Horton, range from re-creating classic science experiments like baking soda volcanoes to crafting an artificial arm out of cardboard, straws, and tape, all with a Star Wars twist. This combination of science and creativity is the heart of STEAM. Along with the projects, you'll find detailed facts about real-world science and the Star Wars universe.
These maker projects are aimed directly at kids, encouraging them to experiment and get their creativity Force flowing through them. Most projects don't even require a trip to the store and can be put together with items you already have stocked in the pantry or stashed in the recycling bin.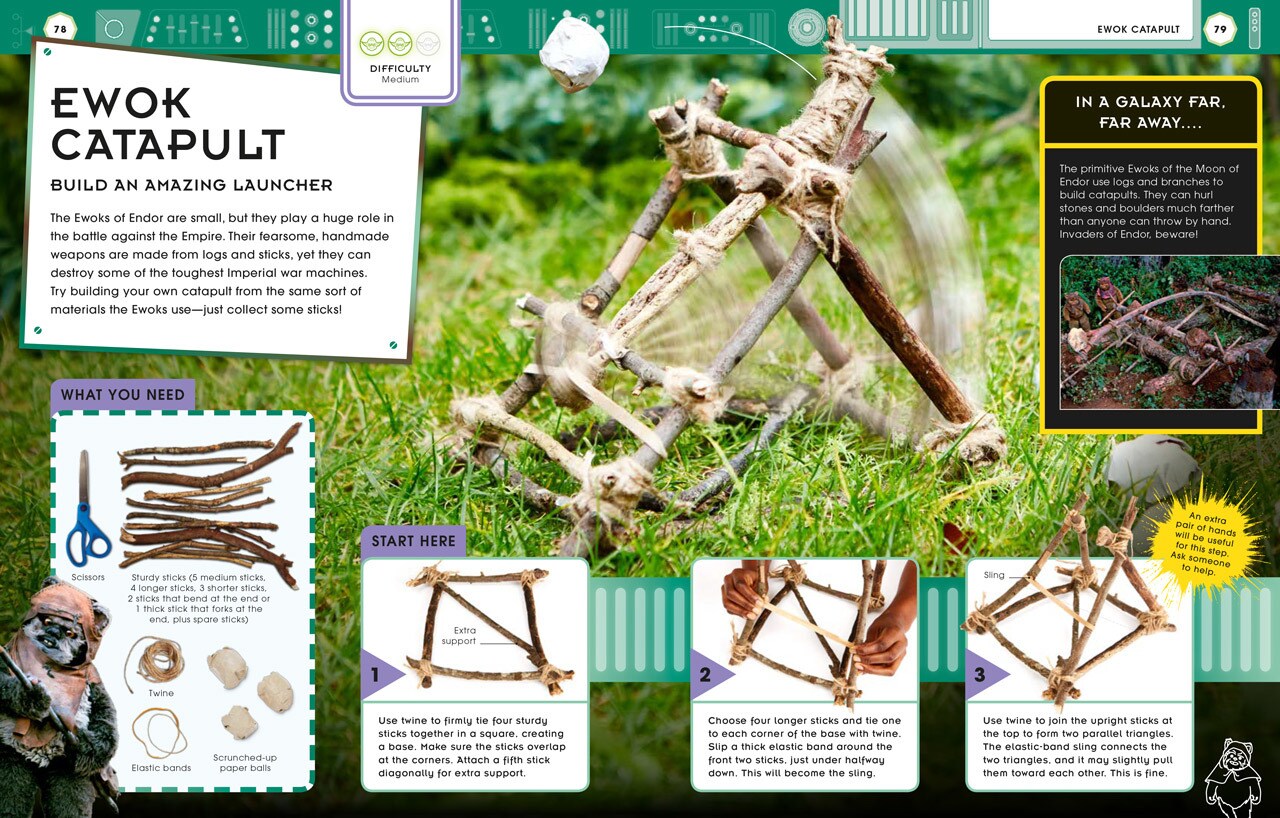 Build Like an Ewok
One of the most fun -- and cost-effective! -- projects sends kids into the summer sun, collecting sticks to create a catapult the Ewoks would be thrilled to use on unsuspecting stormtroopers. Hunting for sticks might take the most time when working on this project, but the sturdier they are, the better the catapult will work. Choose a thick twine and sturdy rubber bands, and with the concise, easy-to-follow directions, it's almost impossible to mess this one up.