Everything was awesome on Star Wars Day.
With every year that passes, the worldwide phenomenon that is Star Wars Day grows larger and larger, and as the LEGO brick road to Star Wars: The Force Awakens gets shorter and shorter there's little chance of that slowing down. Once again, Star Wars fans the world over spent the weekend preceeding May 4 celebrating the saga, and here in the UK it was no different. On May 3, my wife Ruth and I journeyed down to the LEGOLAND Windsor Resort for a day with the UK Garrison and the Rebel Legion and watched as crowds of adventure-hungry Star Wars fans streamed into the park.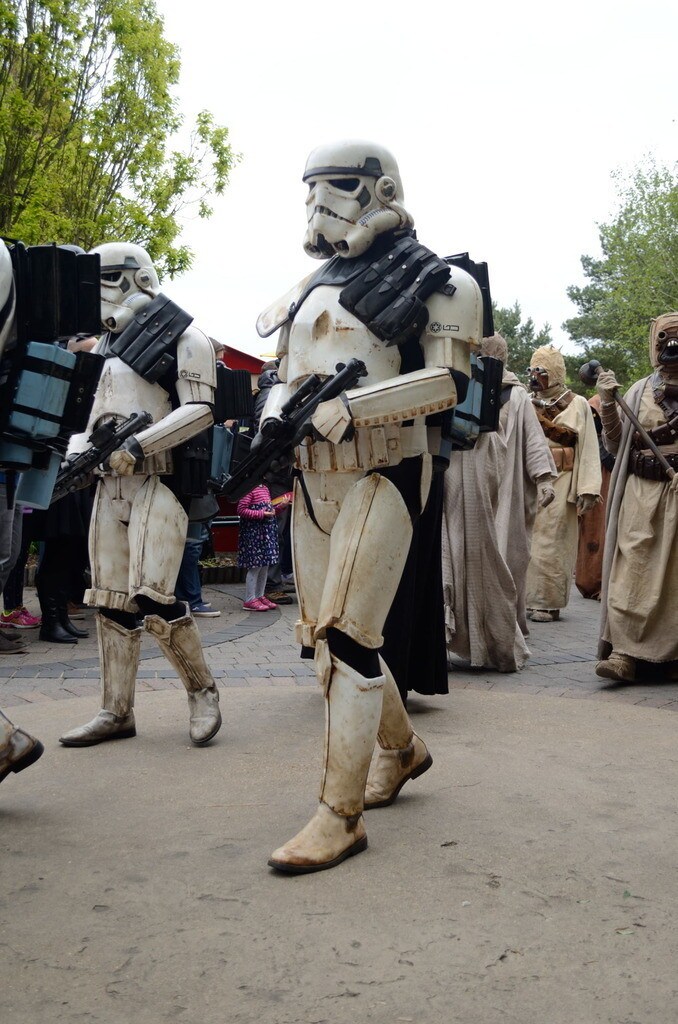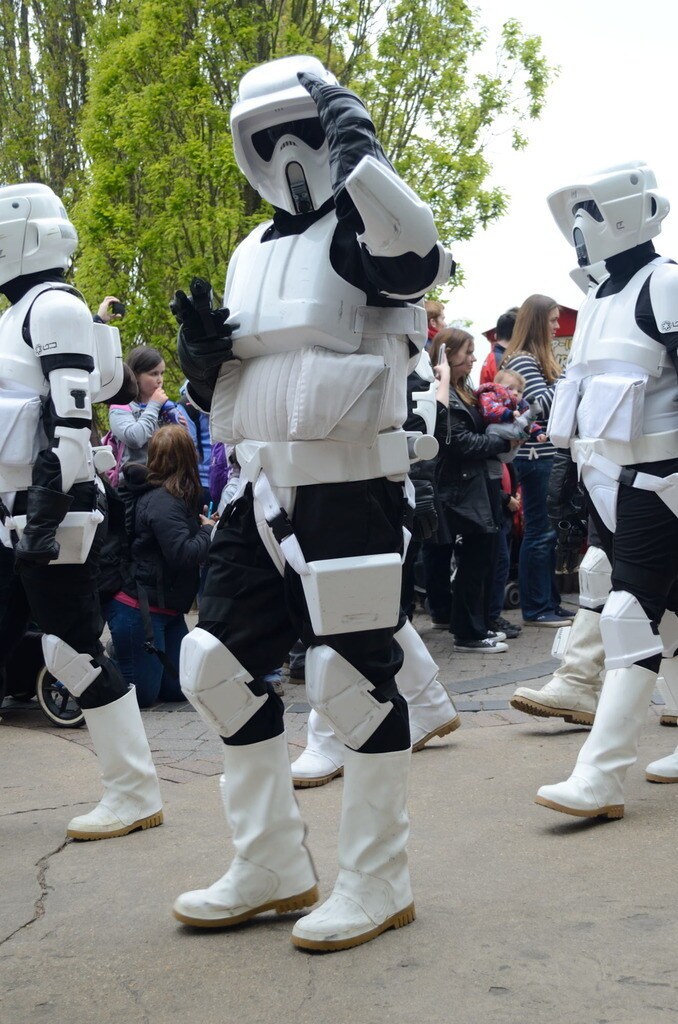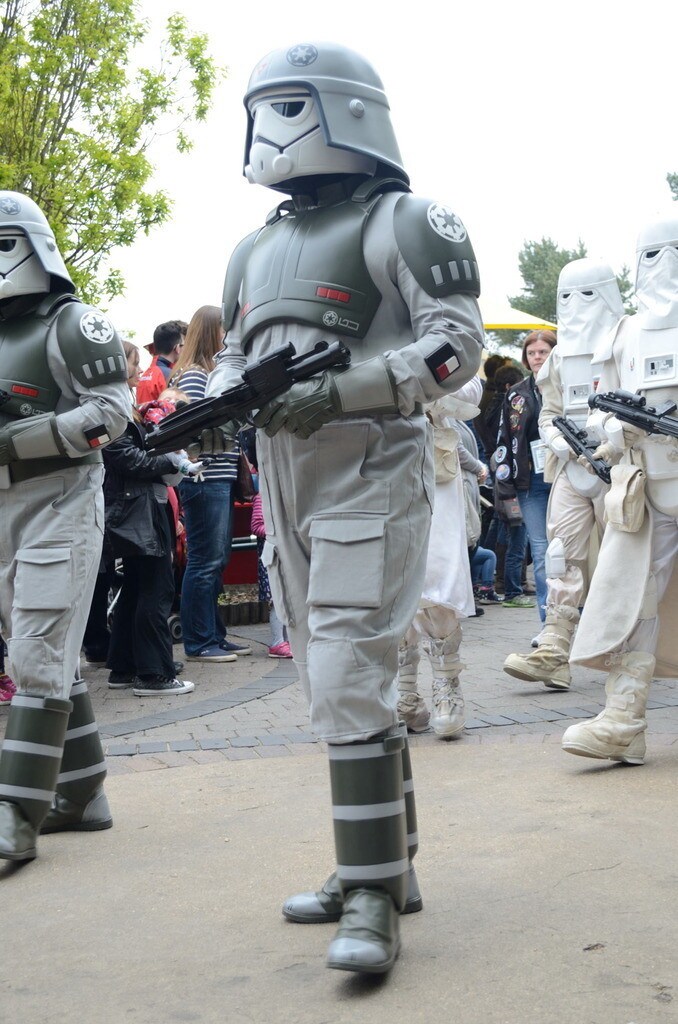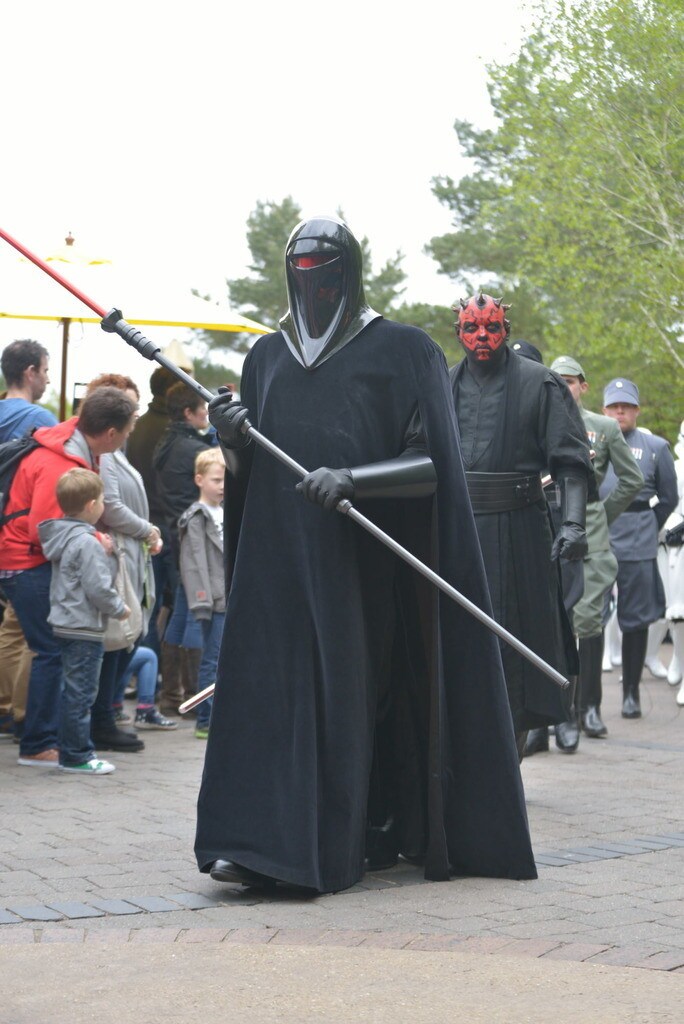 (Photos courtesy of Dave T. Francis.)
Anyone who's ever visited a LEGOLAND -- wherever it may be in the world -- knows that as soon as you enter the park the magic begins. Windsor is no exception. The shops are packed with LEGO product from across their various IP ranges, but on this weekend Star Wars takes precedence, with LEGOLAND becoming the undisputed centre of Star Wars activity in the UK for a day. Kids dress up as their favorite characters, the UKG and the Rebel Legion pose for photographs, and Star Wars-themed activities occur all across the park. Even the weather was kind to us. All in all, it's a fun-packed and busy day in the galaxy far, far away.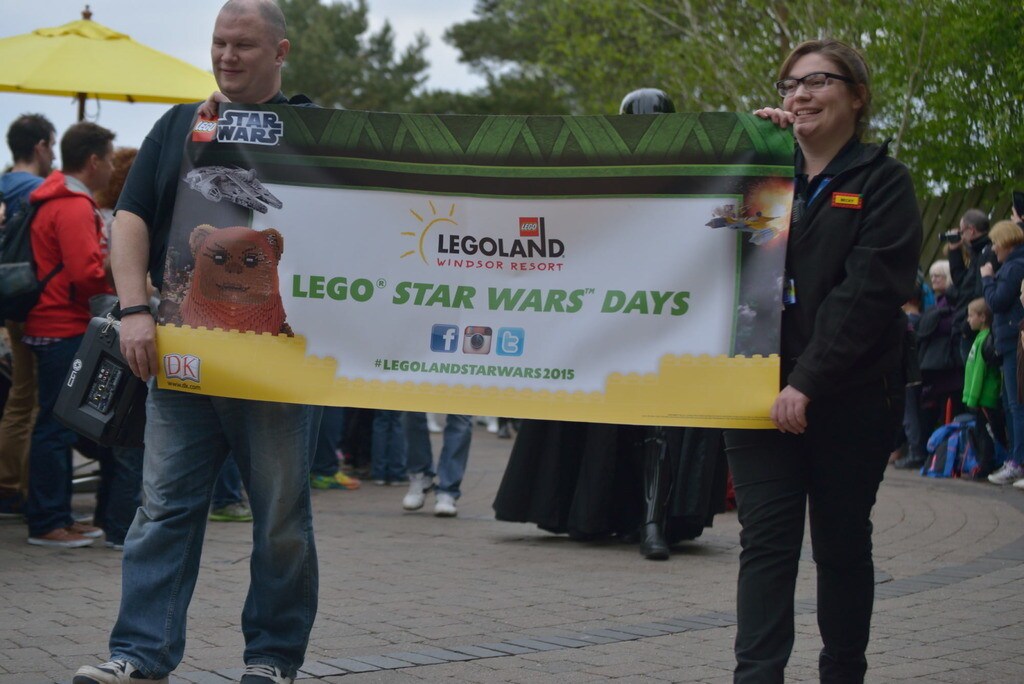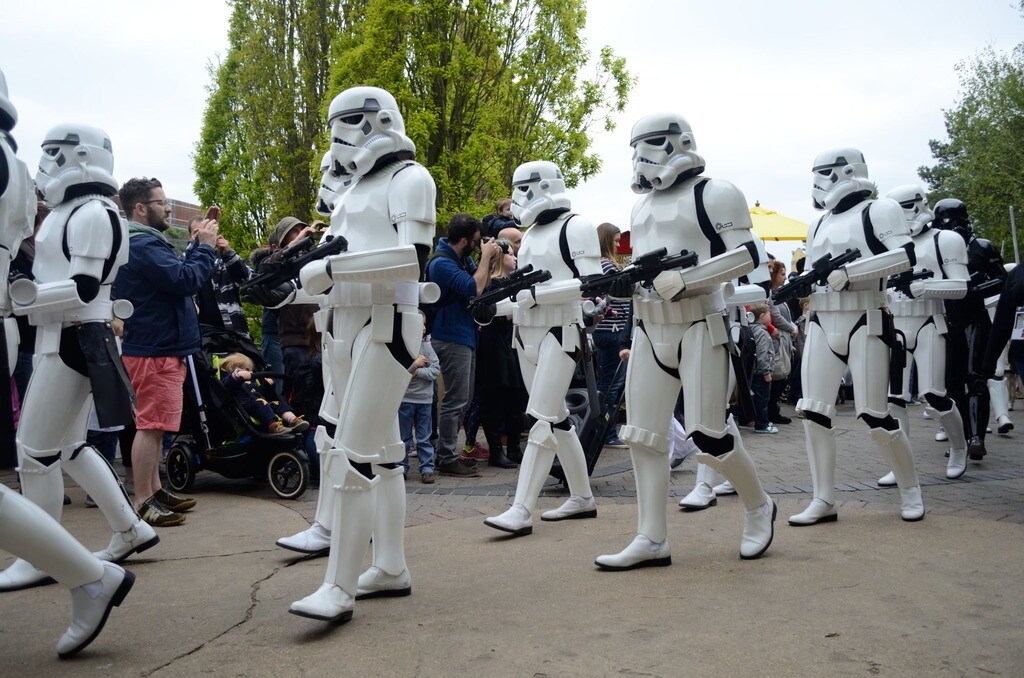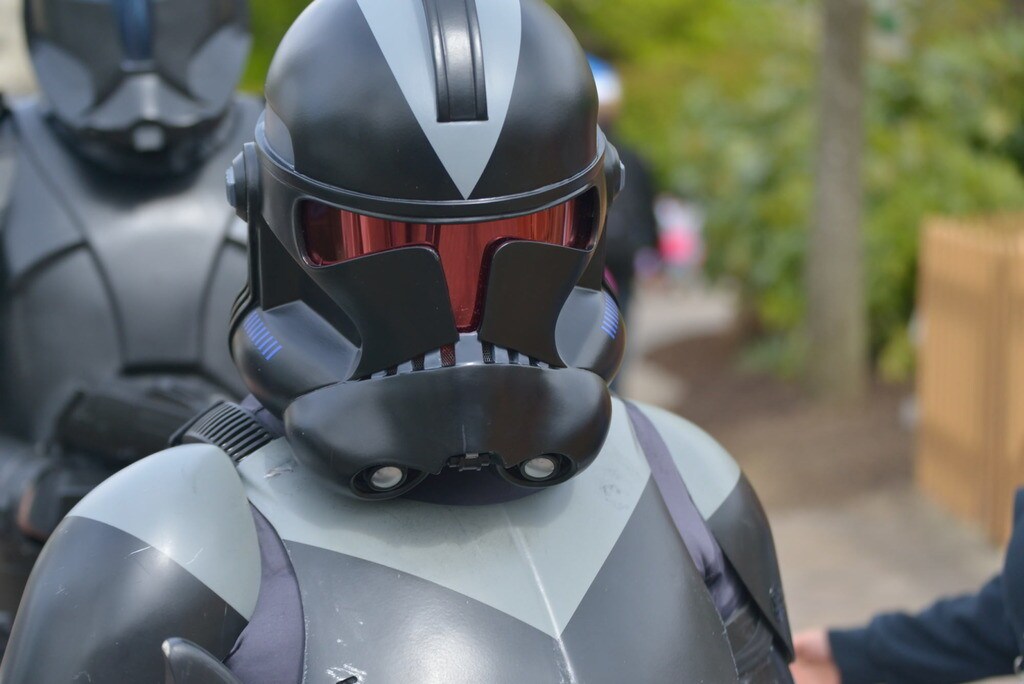 (Photos courtesy of Dave T Francis.)
The UK doesn't generally have exclusives for their Star Wars LEGOLAND events, but this year, anyone clued up enough to download the LEGOLAND Windsor app had the opportunity to grab up to five bagged TC-4 cybot galactica droids with the purchase of a LEGO Star Wars keyring, limited to just 200 per day. Sales of over £50.00 gave buyers a bagged Admiral Yularen figure.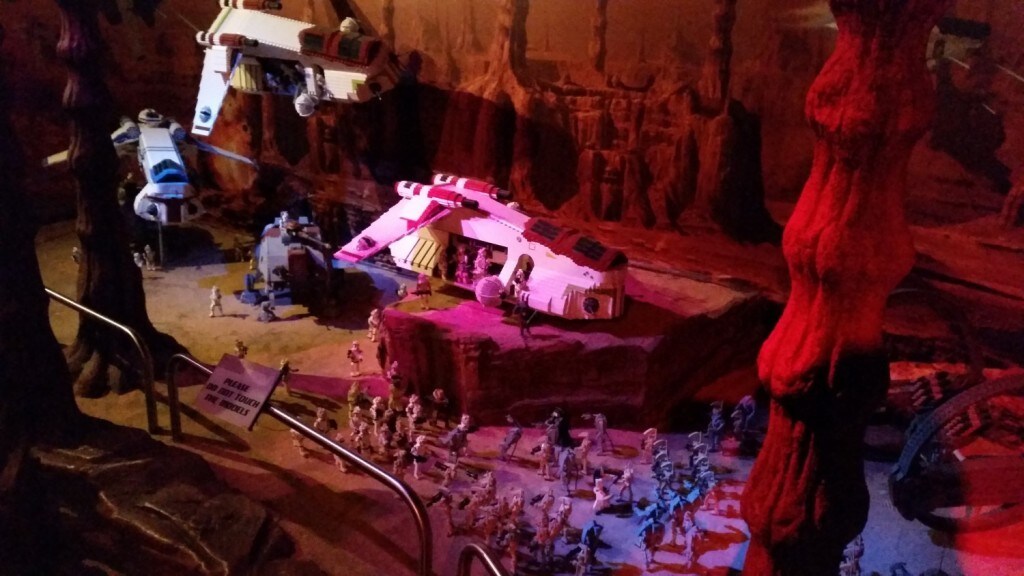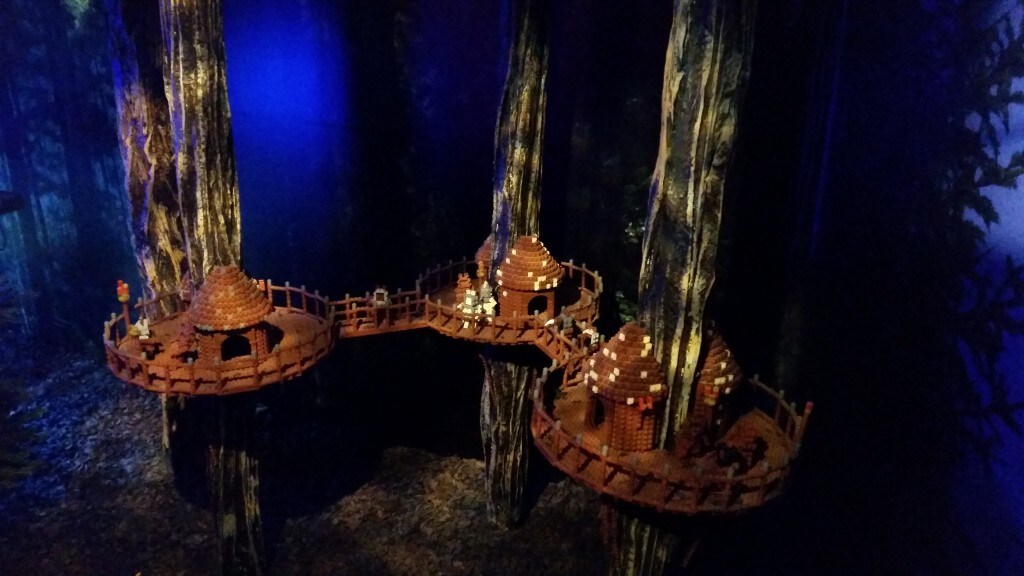 Housed within the large building at the top of the hill lies the LEGO Star Wars exhibition, and anyone who has ventured into the bunker entrance of the building will be well aware of the treasures inside: a trip through the saga (in brick form) giving us some amazing sights and designs. We can only imagine the treats in store when Star Wars: The Force Awakens opens in December and those characters and situations are translated into LEGO scenes.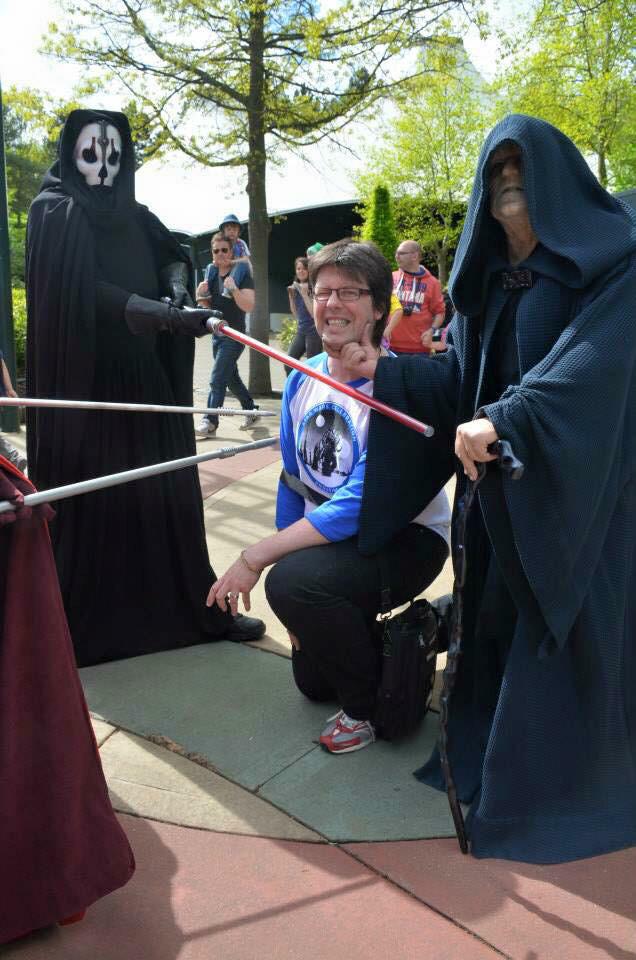 I even managed to get bagged myself by the fearsome figure that is Darth Nihilis. Apparently, I made some comment on an episode of RADIO 1138 about stormtroopers not being able to hit barn doors. It turns out that while their aim might not be the best, they have the memory of a bantha. I was definitely put in my place.
Disney Store Oxford Street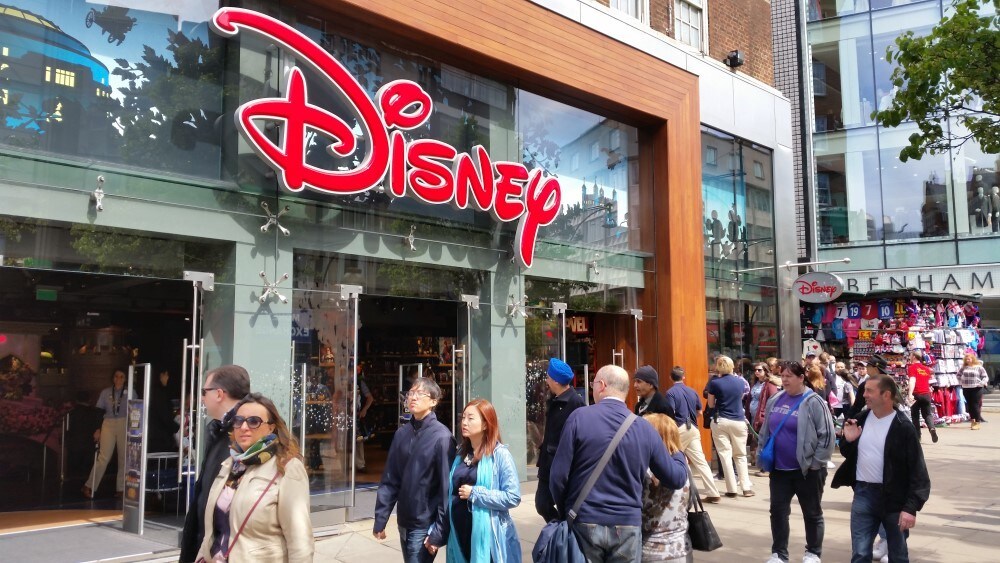 The next day, our trip down the Hydian Way took us into London and to Disney's flagship Oxford Street store where Jeremy Bulloch -- better known as the lethal bounty hunter Boba Fett -- was signing for legions of fans. As we arrived, the queue was already snaking around the building and drawing plenty of attention. Star Wars fans certainly know how to make themselves known, waving brightly-colored lightsabers helps with that.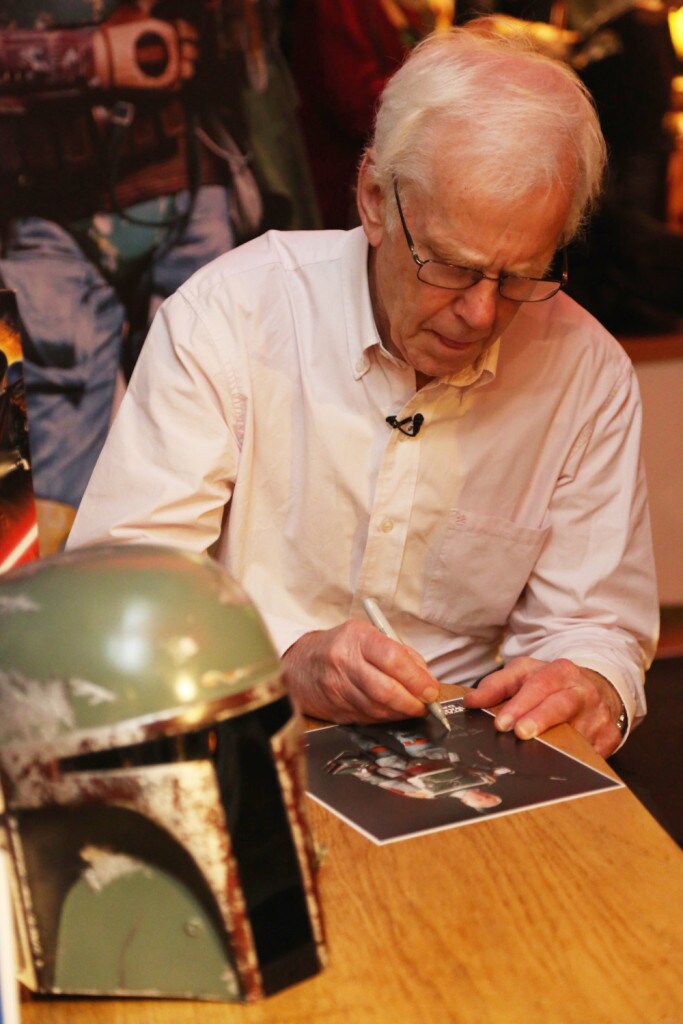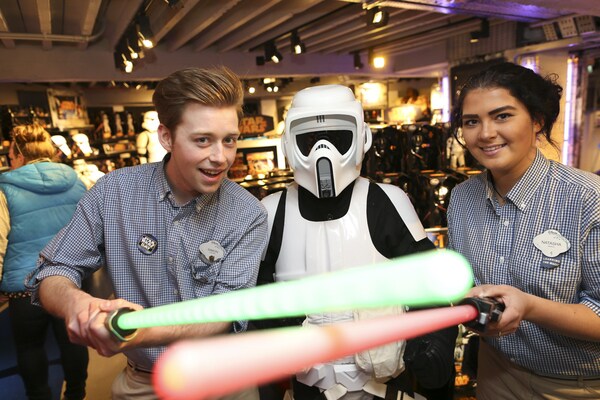 As anyone who's ever attended a Star Wars convention featuring Jeremy Bulloch knows, he's a real trooper and a lot of fun. Along with James Burns, Matt Booker, and Dave Tree (a.k.a. the Caravan of the Force), I was lucky enough to spend a week with Jeremy and his wife Maureen driving through the UK, France, Belgium, Holland, and Germany to Celebration Europe in Essen a couple of years ago. Jeremy is every bit as much fun in "real life" as he is at conventions, so it's always a pleasure to catch up. The lines inside the store were solid, autographs were flying out and the till was ringing.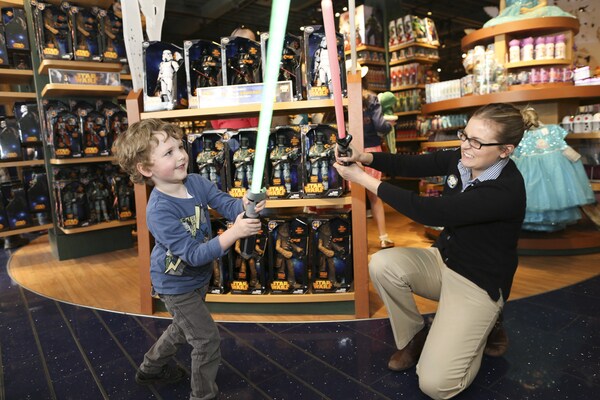 One of the joys of being around the fandom for so long is to see wave after wave of younger fans come to love and learn the saga. Standing in a Disney store, that was all brought home with a bang as kids all around us were checking out shelf after shelf of Star Wars products with wide-eyed glee. With The Force Awakens between now and the next Star Wars Day, we can only imagine the attention and interest our celebratory day will bring in 2016.
LEGOLAND photographs by Dave T Francis and Mark and Ruth Newbold
Disney Store photographs by Disney Store UK and Mark Newbold
Mark has contributed to Star Wars Insider for almost a decade, is the owner of Jedi News, writes for DeAgostini's Build The Millennium Falcon partwork magazine, and co-hosts RADIO 1138. He's an honorary member of the UK Garrison, a friend of the Rebel Legion, and when he's not talking, tweeting, or writing about Star Wars, he can usually be found sleeping where he'll most likely be dreaming about Star Wars.