Loth-cats, porgs, and more await aboard the Disney Wish.
A Loth-cat dozes in the corner, its body gently moving with every breath, while a wide-eyed porg beckons you over with its soft coos, all while Chewbacca fiddles with buttons across the room. This isn't a scene from a movie; it's a real life experience for kids at Star Wars: Cargo Bay on the Disney Wish -- which StarWars.com recently explored on the cruise ship's christening voyage.
In Disney's Oceaneer Club, kids ages three to 12 will get to experience Star Wars like never before by becoming animal handlers in Star Wars: Creature Challenge. They'll get to feed and care for creatures from across the galaxy using augmented reality-enabled datapads to track and study each specimen. A simple scan on each creature's tag will give them information and set them on a series of special assignments. As with all missions, challenges arise and Rey and Chewbacca will make an appearance to assist, channel the Force, and even rescue the ship from destruction.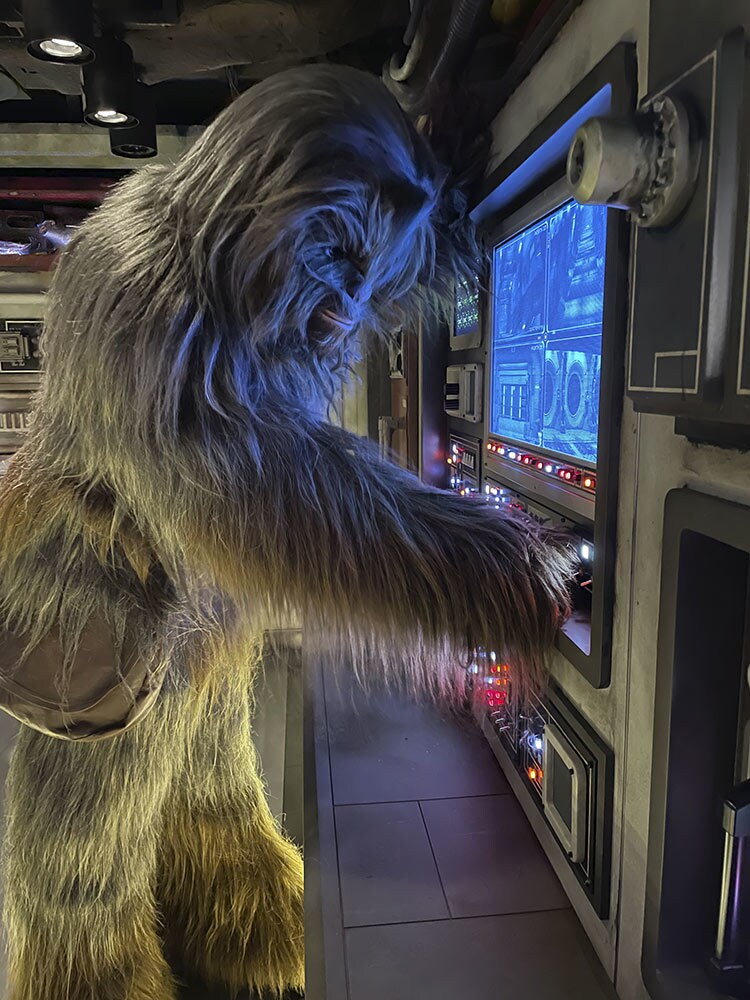 Walking into the space is like being on a ship within a ship. The low ceilings provide a cozy feel, just the right height for younglings but spacious enough for adults. The dark room is punched with brightly lit buttons, and wall panels become beacons for interactivity, each knob and switch begging to be pushed and pulled as if you're on a working vessel.
Every corner has something to look at, from working screens to astromech parts at the droid building station, but it's the creatures that truly capture the imagination. Along with the aforementioned Loth-cat and porg, there are species from planets throughout the galaxy, even as far away as Atollan. The remote planet's native dokma with its distinctive eyes sits waiting for interaction, while Tatooine's own worrt is caged and probably for good reason.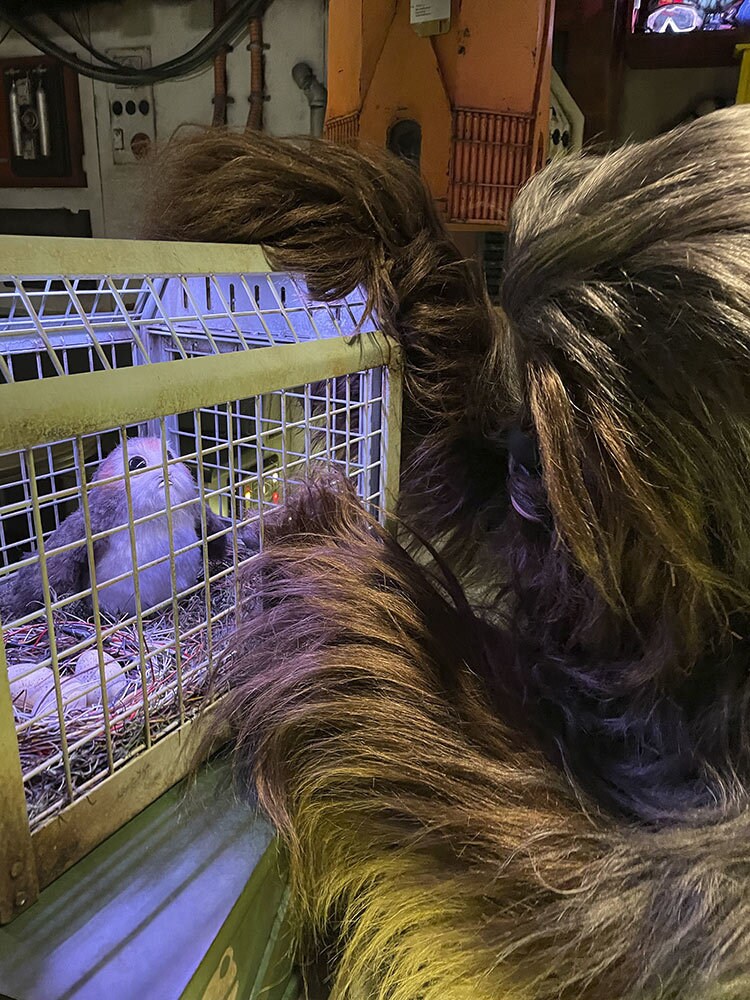 Eagle-eyed guests will notice small details like a hidden porg nest, which can mean only one thing: creatures are definitely loose aboard this ship. While those creatures are ready to be studied, others lie in wait and are not as easily found. A nondescript pipe isn't just room decor; a simple spin of the attached valve and ominous bubbles appear... signifying the fearsome dianoga is not far behind! Luckily, a thick wall of glass pipe separates you from the elusive beast.
Tinkering around the space, interacting with creatures from across the galaxy, all while Chewbacca by your side is a charming Star Wars experience. While being a space zoologist isn't currently a real job, at Star Wars: Cargo Bay it's as close as you can get.
The Disney Wish, the newest ship in the Disney Cruise Line Fleet, is now sailing.